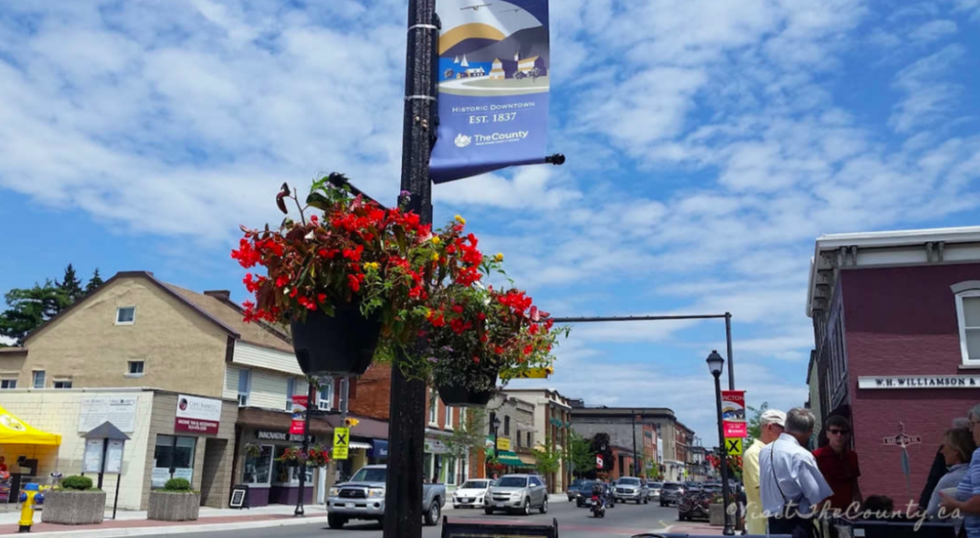 Town of Picton, the seat of government for Prince Edward County. (Photo courtesy of Prince-Edward-County.com)
Prince Edward County seems to be the destination du jour for Torontonians looking to escape the city.
---
So, I wasn't all that surprised when three of my girlfriends started posting and boasting about their PEC weekends.
I was, however, surprised to discover each of these women — who already have killer spots in the heart of Toronto — now have second homes in Prince Edward County too.
What brought them to make such big decisions and investments? How did they find their dream home away from home? And did each of them make their house a home?
Well, whether you're considering a second home, a weekend getaway, or maybe just want to have an inside look at other people's homes, I got all those details for you …
Erin Bury
Erin Bury is the managing director of Toronto creative communications agency Eighty-Eight, and is an investor in online wills startup Willful, as well as Millennial media company Pressed News. Her side-hustle is with The County Wine Tours, a bicycle wine tour company in Prince Edward County, which she co-founded.
(Photo courtesy of Erin Bury)
Why did you choose to get a second home in Prince Edward County?
I was born in Belleville. And while I lived full-time with my mom west of Toronto, I spent a lot of time with my dad during the summers, and that meant lots of beach days at Sandbanks in The County.
He moved to Prince Edward County with my stepmom about 10 years ago. So we started spending more time visiting the wineries and restaurants in the area, which by that time were cropping up everywhere.
That led to the launch of County Wine Tours, since we noticed that no one was offering bicycle tours in the area, despite the fact that many of the wineries are in close proximity to each other, and those type of tours are really popular in Niagara.
We started planning the launch of County Wine Tours and realized it would be great to have a home base in the County once the company was up and running.
Of course, we also saw the rise in demand for Airbnbs and vacation homes. So, my dad and I decided to buy a place together as an investment. But also so my fiancé and I had a vacation home in the area, and so that my County Wine Tours co-founders and I had a place to work out of in the area.
How did you know that the home you ended up getting was the one?
We worked with Holly Joy Found at Hartford & Stein, and we basically gave her a list of specs and told her to call us when anything and everything came up that fit that range.
We started looking in the fall of 2016, and she sent us a few listings before "the one" came through.
In December, we got the listing for our house, and my fiancé and his brother — a carpenter and contractor — went down to see it and FaceTimed me and my dad. We knew it was the perfect fit because it matched all of our criteria: at least three bedrooms, outdoor space, walking distance to downtown Wellington, and didn't require a ton of renovations or updates.
We bought it without actually seeing the house in person, and closed on February 1, 2017.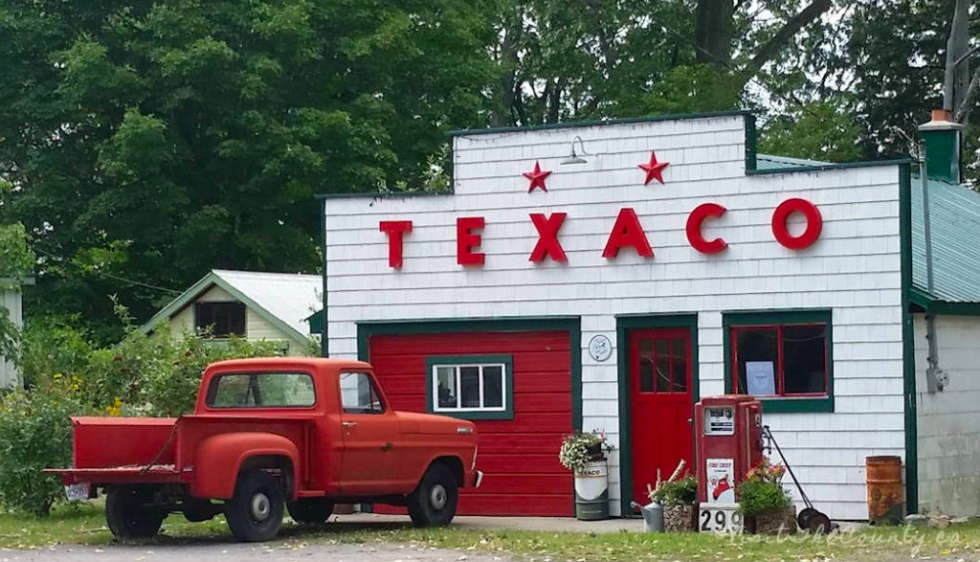 One of the cute, little charms of Prince Edward County:  a vintage gas station in Cherry Valley. (Photo courtesy of Prince-Edward-County.com)
Did you work with a designer on the space? What renos/changes did you make to make it feel like home?
My best friend Naira has an amazing eye for home decor, and her sister Camille works as an interior decorator on home renovation shows.
I "hired" them to help (they wouldn't let me pay them, so I paid them in wine and weekends at the house) and they helped decorate the house in a modern, classic style.
We weren't looking for a beach-themed house with seashells everywhere. We wanted it to be light and summery, but also classic. We bought most of our furniture from EQ3, Urban Barn, Structube, and of course trusty old IKEA. (After all, it is a second home!)
I also outfitted the house with paintings by my stepdad Roy Grandy. So, it's nice to have some personal touches in the space.
In terms of renovations, we painted some rooms, but the major renos were to the bathrooms. We renovated the existing bathroom and built a second master bathroom, moving the laundry room at the same time.
The master bath is my happy place. It has these beautifully patterned tiles and glass-enclosed shower, and it feels like you're in a hotel.
I'd still love to do a few more things. Paint the rest of the house, build a deck, and redo the siding, since the house isn't exactly beautiful from the outside. But with a wedding in October, sadly it will have to wait until 2019. 
What's your favourite thing about having a place in Prince Edward Country?
There are so many fav things about having a place there (we call ours Cabin 88, a nod to my agency), I can't pick just one!
I love that it's our weekend escape and that just walking in the door relieves any stress.
I LOVE the location of our house. It's a block from the main strip in Wellington, so we have a short walk to grab breakfast at our favourite café Enid Grace. And our fav spot to grab drinks/food — Midtown Brewery — is literally a stone's throw from the house.
I also love the local merchants in Wellington. My favourite boutique, Oak Clothing, is a block away, as is the cutest little plant store, Parlour Studio. I also love how our house is cycling distance from at least 10 wineries, including my faves The Grange and Karlo Estates (where we got engaged last Canada Day!).
And, finally, I love the community feel of PEC. Everyone knows each other and is super friendly.
When we moved in we had a knock at our door and we looked at each other like, "Are you expecting someone?" It turned out to be our neighbour introducing herself and welcoming us to the neighbourhood. She's now one of our tour guides at the wine company!
That kind of stuff never happens in Toronto (at least not in my condo building).
Sue Kuruvilla
Sue Kuruvilla is the Founder of Creative Klatch — a PR and marketing company focussed on the sports, entertainment, food and lifestyle industries.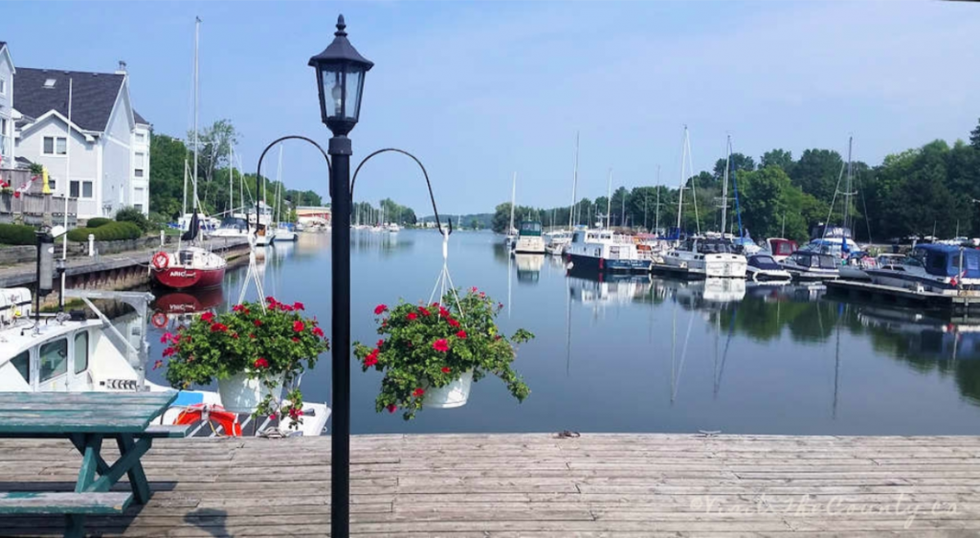 Town of Picton (Photo courtesy of Prince-Edward-County.com)
Why did you choose to get a second home in Prince Edward County?
At the time, I was looking to invest in a house somewhere that had blue skies and wide open green spaces.
I started to do my research and decided to explore potential properties in Prince Edward County. That was six years ago. And I immediately fell head over heels in love with the area.
Over a fate-filled brunch, I discovered a friend was also considering buying up there. By the time we finished brunch, we had decided to explore purchasing a property out there together.
How did you know that the home you ended up getting was the one?
I actually found the property online and insisted that our realtor show us the house. It was the first one I saw and knew right away that I had to own it.
It is a stunning 150-year-old farmhouse that was newly renovated back from the studs. It still has an old farmhouse charm, while evoking a comfortable, modern feel. The house is built on just over 4.5 acres, and nestled closely to some of PEC's most popular wineries (Norman Hardie's, Hinterland).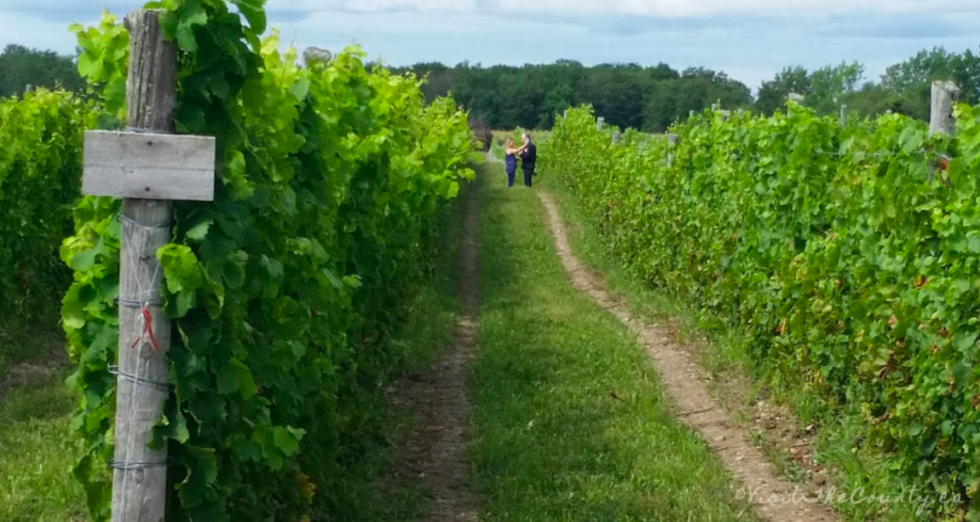 (Photo courtesy of Prince-Edward-County.com)
What renos/changes did you make to make it feel like home?
The house had been newly renovated. The former designer was an award-winning set designer for a number of Canada's top TV shows.
However, we did do some small renovations to personalize the space, including adding a sliding barn door to the office, bench seating in the kitchen and built a patio/lounging area addition in the backyard. (After all, the County is very much about eating and drinking delicious wines in the company of others.)
Fav thing about having a place in PEC?
I live in a condo in Toronto, which is the perfect way to enjoy city life. But the minute I step foot inside my County retreat, I feel relaxed and rejuvenated. Even one night at my place in PEC, feels like a mini-vacation from city life.
I also love that there are so many restaurants, wineries and businesses — old and new — to be explored in PEC. From antiquing to the Farmer's Market, there is so much to be enjoyed and discovered in the County.
From a decor perspective, the stairs are the remaining fixture from the original farmhouse and serve as your first welcome into the house.
Jamey Ordolis
Jamey Ordolis is the senior producer of CBC's lifestyle website, CBC Life. She's also a lifestyle writer and producer, equally into her Instagram and talking about the hazards of Instagram. She's also a first-time homeowner.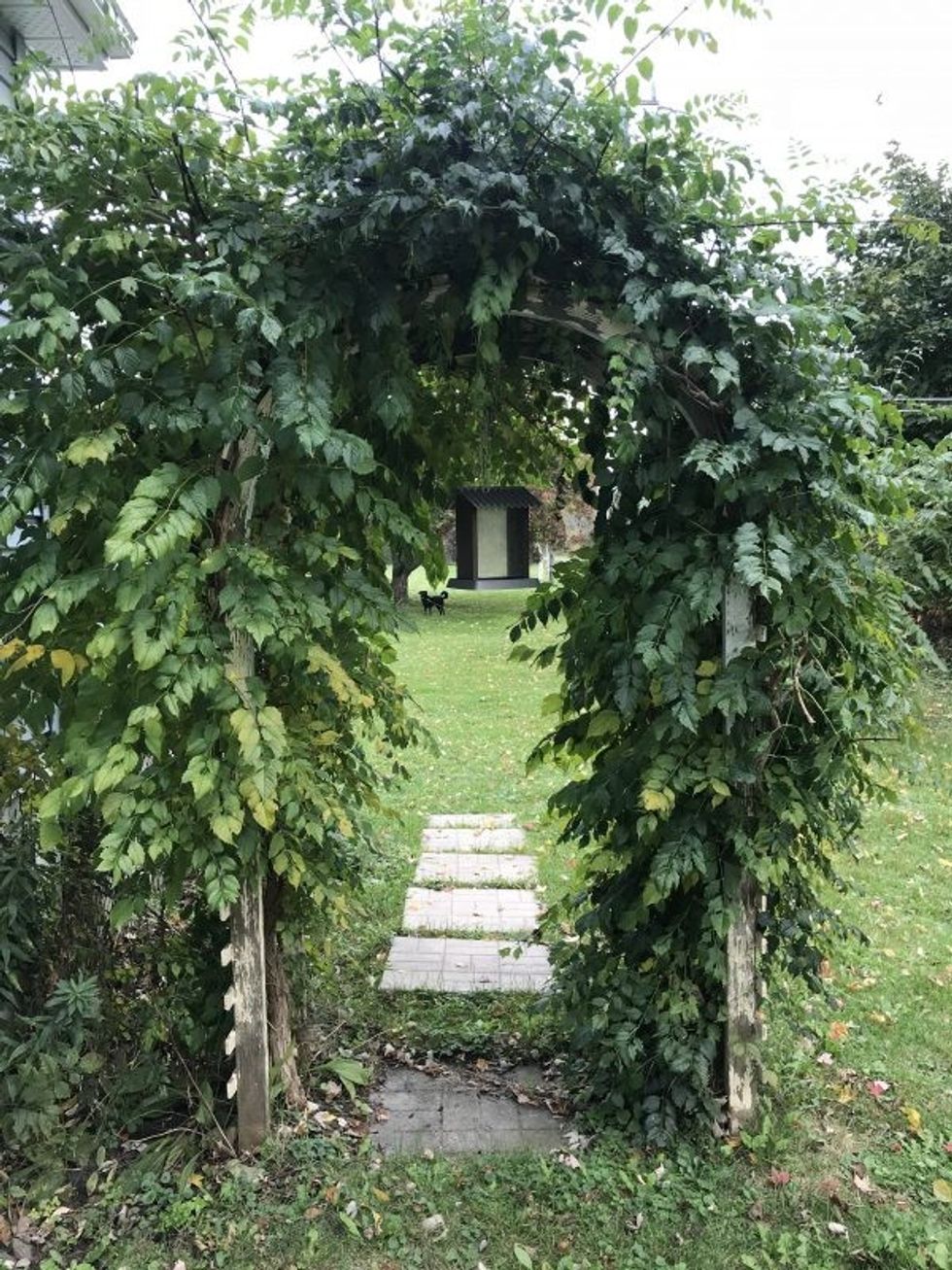 (Photo courtesy of Jamie Ordolis)
Why did you choose to get a second home in PEC?
I have friends who have purchased homes there, both as getaways and rental income properties. I'm interested in a bit of both, but mostly the getaway part.
I wanted some grass to lie on, not to mention beaches and vineyards just a stroll away.
I'm single and I can't afford a house in Toronto as close to the downtown core as I'd like to be right now for work, so this beach town investment property was the best of both worlds.
How did you know that the home you ended up getting was the one?
Because it's the cutest darn little Victorian house you ever did see!
Plus the inspection was A+, which was important given my budget and complete lack of experience with home ownership.
It's also strategically located in Wellington, just a few minutes from three very popular spots — the Drake Devonshire, the Midtown Brewing Company and Norman Hardie Winery.
Did you work with a designer on the space? What renos/changes did you make to make it feel like home?
As funds for a designer are not in the budget right now, I've enjoyed the great benevolence and advice of friends with excellent taste. And Bunz.
I did, however, after a failed attempt to paint the place all by myself, hire a wonderful contractor to paint the whole thing white (Benjamin Moore "Decorator's White" ftw) and that was a massive improvement.
We have plans for the future — like the remodelling of the kitchen — but slow and steady as I save.
Fave thing about having a place in PEC?
My favourite thing is actually knowing that I've made a good investment. My second favourite thing is the beach and the grass. My third favourite thing are the mussels at the Midtown.
Industry Profiles