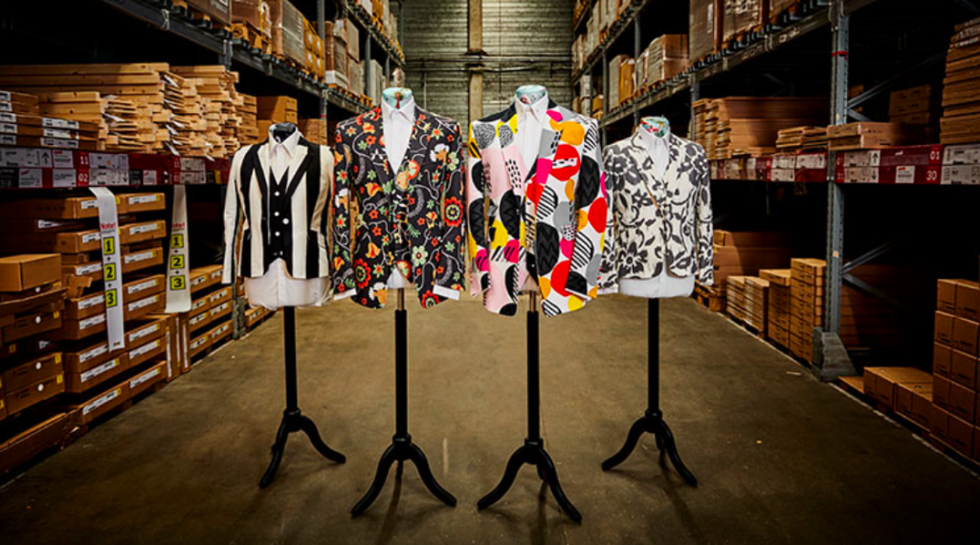 (Photo courtesy of IKEA)
---
You can blend into your furniture — and stand out at the same time.
IKEA has launched a line of three-piece suits using patterns from their furniture.
IKEA UK has partnered with Savile Row tailor William Hunt to create a limited edition line of three-piece suits, with fabrics pulled straight from IKEA's furniture.
The purpose is to encourage more creativity in use of patterns and colours in the home.
According to IKEA's website, "Latest research has shown one in four of us are lacking in confidence to express our personalities within our home, compared to how we feel expressing ourselves through fashion."
So if you're willing to wear it, you should be willing to decorate with it.
The unique suits will draw from IKEA's SOFIA, ROSENRIPS, NEDJA, and KUNGSLILJA fabric patterns, which appear in the brand's chairs, sofas and bedding.
They're part of a contest to win one of their vibrant suits. The contest called "Mavericks of Fabrics," asks contestants to answer the question, "How are you a maverick with fabric in your home?"
You have to be a UK resident to win a suit, but IKEA also offers a personality test to see how adventurous you are with fabric.
Toronto