Haliburton
Muskoka
For those looking to escape, we've selected seven incredible cabins near Toronto that you can Airbnb as a winter getaway. Act fast!
Listed Country
A cottage in Haliburton that recently hit the market takes the idea of a serene, nature-filled getaway to the next level.
Haliburton
Listed Country
Craving timeless fun? A new listing on Farquhar Lake, described as a 'classic old school cottage,' is calling your name.
Haliburton
Haliburton
If these frosty mornings have you fantasizing about a cold-weather cottage country escape, the Rock Retreat Compound is serving what you seek.
Haliburton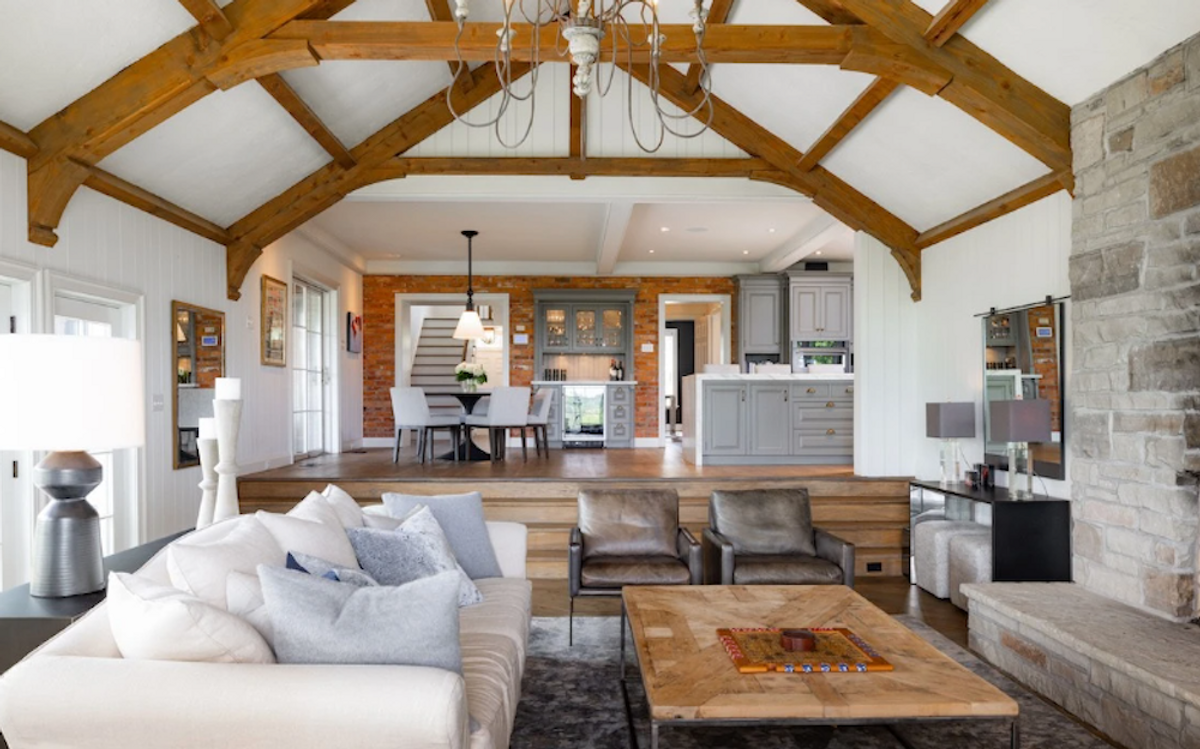 Beyond a sprawling, private lot, the property touts a stunning modern farmhouse with all the trappings of luxury.
Listed Country
Fresh to the cottage country market, this multi-build compound offers enough space across its grassy lawns for the entire family.
Minden
Haliburton
Bancroft – located on the York River in the north end of Hastings County – was just designated as the best spot to buy real estate in Canada.
Bancroft
Haliburton
Overlooking beautiful Boshkung Lake, this sun-soaked modern in Haliburton is asking $2.8M for its 1.84 acres all just a mere two-hours to the GTA.
Haliburton
Listed Country
If cottage country is calling, but designs of olde are not, peep The Rock Retreat... fresh to the real estate market in Haliburton.
Haliburton
Muskoka
While property hunters are seeking out estates in the north, one thing purchasers should keep top of mind is cottage insurance.
Cottage Country
Listed Country
Purchasing a shed-like space in Toronto for nearly $2 million is an option... or there's this Wilberforce spot for less than half the price.
Listed Country
Take a look at Stornoway. A vacation home at the edge of White Lake with hot tub, sauna, outdoor shower, and a small sandy beach.
Listed Country
For anyone seeking a relocation to cottage country, this newly-listed home surrounded by lush Muskoka forest, is the ideal escape ticket.
Haliburton
This Haliburton cottage rental is a work of architectural art and offers privacy, luxury, and an array of family-friendly activities.
Load more
2023 © STOREYS Publishing Inc. | All Rights Reserved