---
Bancroft, Ontario has new bragging rights. 
The town -- located on the York River in the north end of Hastings County -- was just designated as the best spot to buy real estate in Canada. 
MoneySense's 2021 edition of Where to Buy Real Estate ranks the best-value neighbourhoods across the country based on the current average home price, price growth in recent years, and neighbourhood features and economics. 
The study looks at 45 major urban centres across the country and the top three neighbourhoods in key regions, giving prospective buyers insight into the best real estate destinations. 
Taking the top spot, Bancroft scored 4.54 out of five stars.
The relatively less known Ontario town sits in the middle of the province's stunning cottage country, at the intersection of Highways 28 and 62. It offers the best of many worlds: easy access to pristine wilderness like Algonquin Provincial Park, a thriving arts and theatre culture, a colourful retail and dining scene, and a convenient location in between Toronto and Ottawa. Oh, and relatively cheap homes.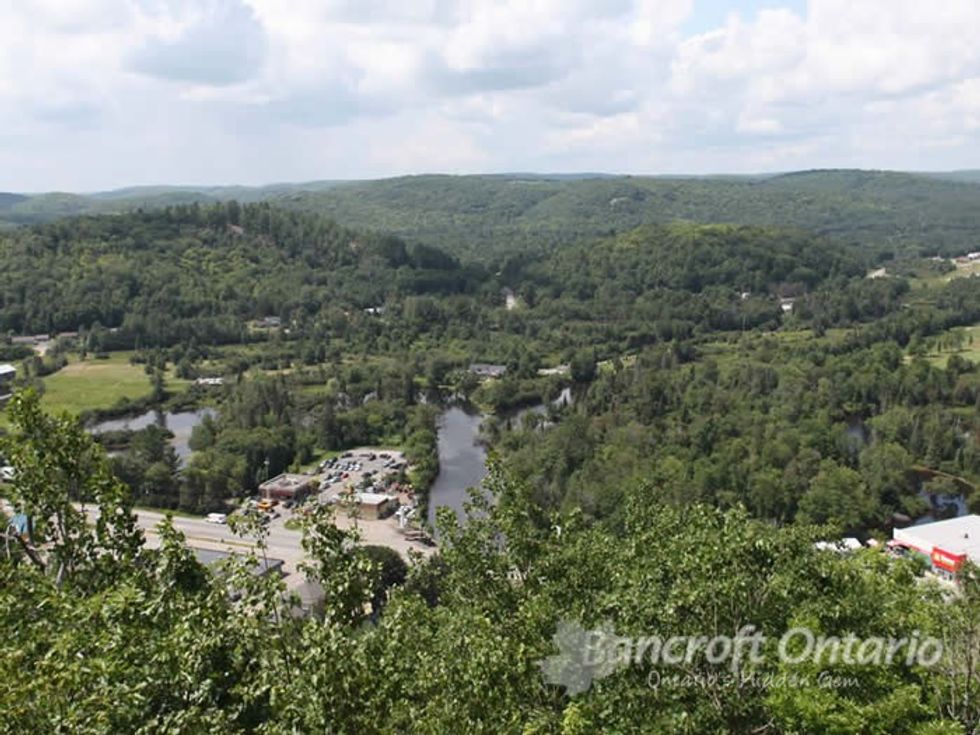 Refreshingly, it retains its distinct small-town charm. Yet, it has plans for enriching growth, with plans that include everything from an upcoming new community hub that includes affordable housing to extending the Main Street.
The former mining town is known as "The Mineral Capital of Canada" and has made a name for itself worldwide, thanks to its role as host of the annual Rockhound Gemboree, Canada's largest gem show. The event draws thousands of tourists each year in non-pandemic times. According to MoneySense, Bancroft's economic development committee reports the town has enjoyed a 28% increase in job creation since 2001. This is almost double that of the Ontario average.
On the real estate front, Zoocasa's Average Price Index for all Bancroft properties was $292,733 in 2020, 47% below the national average of $557,269. This figure is, of course, hundreds of thousands of dollars lower than average home prices in places like Toronto, Hamilton, and Ottawa. Furthermore, those who have purchased homes in Bancroft in recent years (especially in pre-pandemic times) have enjoyed a nice return; this index has increased 78% over the last three years, translating to a cash jump of $128,533.
Buyer demand is hot right now in Bancroft, as the nature-surrounded town becomes and increasingly attractive place to call home. "I had a mixed-used property in Bancroft that was both retail and residential, with two two-bedroom apartments, a book-keeping office, and a pet salon," said Andrew Feldman, a cottage country realtor with Halloran & Associates. "As I understand, there's a shortage of residential rental units in the region. It took just two or three weeks to sell the property, so that reveals a pretty hot market." 
A re-evaluation of living spaces and shift to a work-from-home culture resulted in the exodus of many Toronto residents to suburbia, small cities like Hamilton and Barrie, and -- for some -- to cottage country full-time, including spots like Bancroft. 
"Bancroft really is an urban hub for the cottage country area," says Feldman. "It's certainly a growth community, as we're seeing a migration of Toronto residents who no longer have to be at Bay and King and have re-evaluated their home situation during the pandemic."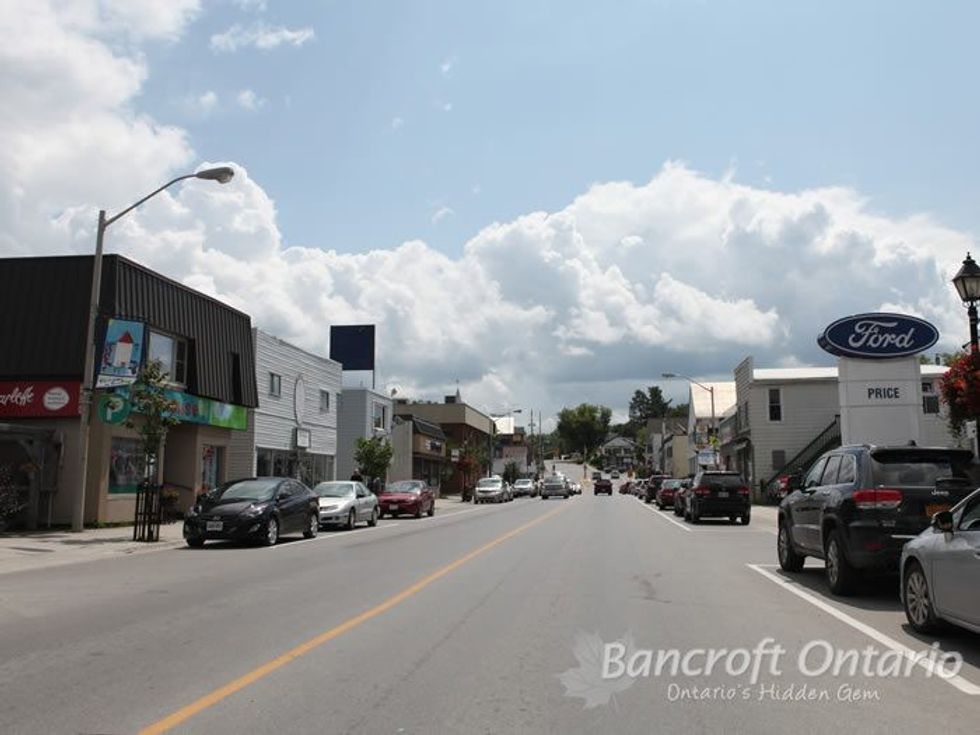 Location-wise, Bancroft isn't not too far from a major city or international airport that it could still make sense for former urban professional, says Feldman. "Individuals who are able to relocate and take their equity from the Toronto market and transplant that into a community like Bancroft is really appealing because Bancroft has all the infrastructure to support remote work," he says. "Not to mention; schools, healthcare, and culture."
Tellingly, the average price for Bancroft hit $576,177 in March 2021 -- a dramatic 86.6% increase from the previous year, according to the Canadian Real Estate Association. The region saw 64.7% more homes come to market, but buyer demand didn't keep the "for sale' signs up for long. The result is a widening supply and demand gap in the region. With home values to likely continue to rise in this fresh air-filled piece of the province, the time to buy is probably sooner rather than later.
And if you miss the city lights once life returns to normal, Toronto is less than a three-hour drive away. 
Lead Photo: Sunset on Baptiste Lake, just 15km NW from the town of Bancroft via Shutterstock
Haliburton