---
Conversations of Canada's sky-high home costs are nothing new. But, until recently, they typically zeroed in on the increasingly out-of-reach markets of Vancouver and Toronto.
Now, Hamilton – a once overlooked industrial city – has emerged from the shadows as an increasingly unattainable market in the country's red-hot real estate game.
Home to dramatic bidding wars, climbing home prices, a seller's market, and an influx of new urban residents, Hamilton is on fire. While the eyes of homebuyers have increasingly turned to the region for the better part of the past decade, the current real estate climate has resulted in a demand like never before – something that correlates with sky-high home prices throughout the city. 
Highlighting its skyrocketing appeal, a recent study from Oxford Economics shows that Hamilton now joins Toronto and Vancouver as the least affordable places to own a home – not only in Canada, but also in all of North America.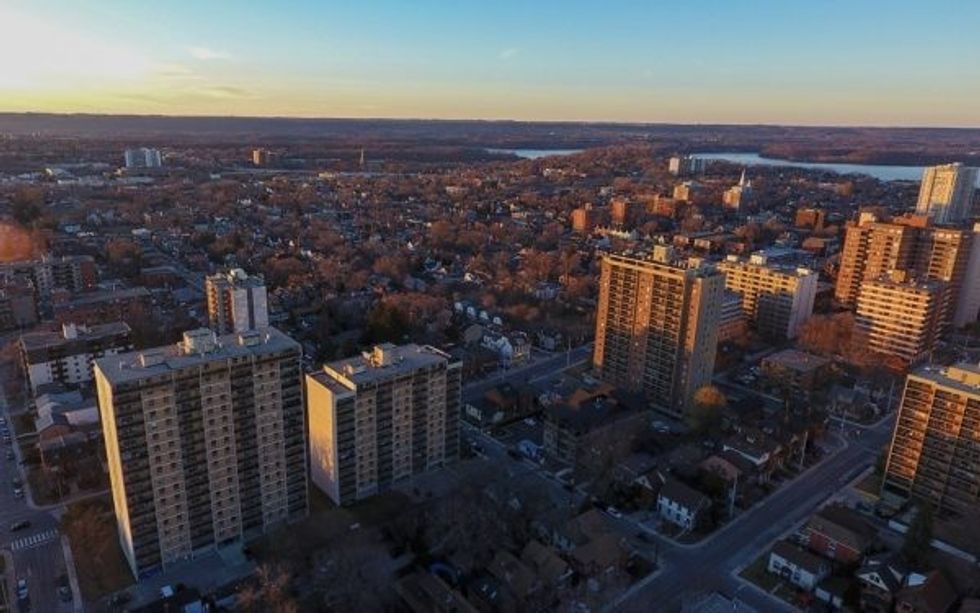 Hamilton/Shutterstock
Oxford Economics' new North American Housing Affordability Indices allows a comparison between the two countries and predicts how home affordability dynamics will unfold. The research revealed that it will remain more affordable to purchase a house in the United States than in Canada (so, if you've been debating a move south of the border, this could be the sign you're looking for).
Of the top 25 least affordable cities, Vancouver, Toronto and Hamilton top the list for least affordable spots, followed by San Jose and Los Angeles. Ottawa ranked the sixth least affordable. On the other end of the spectrum, homes in Chicago, Columbus, Quebec City, Atlanta, and Raleigh are the least draining on the bank account.
The research reveals that Canada's standing on the index (HAI) reached 1.34 in the first quarter of 2021. In simple terms, this means that the typical home is 34% higher than what the average income household can afford, something that comes as no surprise to recent first-time homebuyers (and their would-be counterparts). Comparatively, this figure was 0.66 south of the border, with the average home 34% lower.
To put this in perspective, Hamilton's HAI jumped to 1.5 in the first quarter of 2021.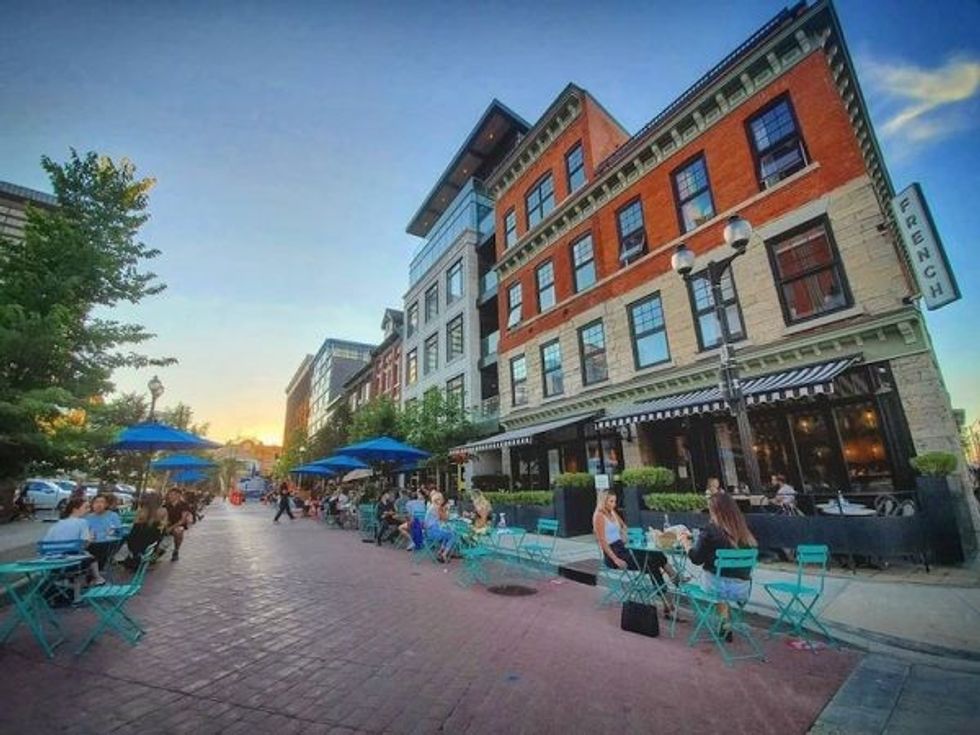 Image: @tourismhamilton
While Hamilton may be pricy, it's still more attainable than Toronto. In Hamilton, would-be Toronto buyers can stretch their precious dollars further and often get more space in the process. For many, the city's appeal is undeniable, especially when a downtown Toronto office and daily commute is removed from the equation.
Aside from more square footage, Hamilton offers easy access to pristine nature, including over 100 waterfalls. In a departure from its blue-collar roots, the city has recently piqued the interest of the urban professional set, thanks to its shiny new gallery spaces and restaurants that rival those in Toronto.
With ongoing bidding wars and a recently announced investment in rapid transit by the feds, it doesn't look like Hamilton will lose its desirability any time soon (for those who can afford it, that is).
Affordable Housing