Hamilton
Hamilton
The Hamilton-Burlington Real Estate Market is Hotter Than Ever
Home to dramatic bidding wars, climbing home prices, a hot seller's market, and an influx of new urban residents, the Hamilton-Burlington region is on fire when it comes to real estate.
While the eyes of homebuyers have increasingly turned to the region for the better part of the past decade, the current real estate climate has resulted in a demand like never before – something that correlates with climbing home prices.
The Hamilton-Burlington housing market made a strong comeback after an inevitable decline in activity at the onset of COVID-19. Consistent with most of the Canadian housing market, it resurged with a vengeance once the warmer weather rolled in last spring.
And it hasn't slowed down since.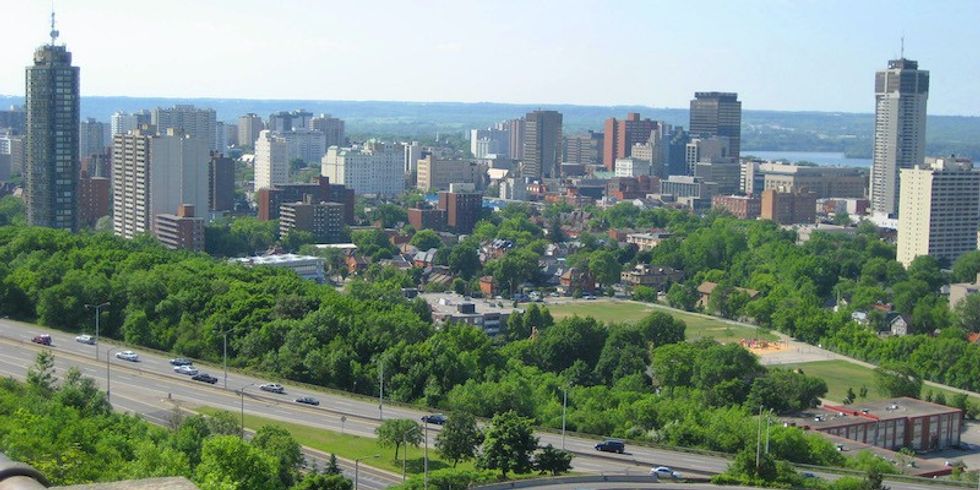 Statistics from the REALTORS Association of Hamilton-Burlington show that residential sales in the Hamilton-Burlington area were almost 25% higher year-over-year in the fourth quarter of 2020. Sales were up 54% in February since the month prior, and 14.9% since February of last year.
Once an affordable alternative to Toronto's often out-of-reach real estate prices, the region is becoming less attainable itself, with the average price for a residential property in Hamilton-Burlington now hitting $787,840. This marks an 8% increase from last month alone.
According to RE/MAX, at the end of 2020's fourth quarter, single-detached Hamilton-Burlington homes remained on the market for a median of 10 days, with 0.7 months of inventory. At the end of 2019, average days on market were 22 days, and inventory levels sat at 2.4 months.
While it's the sought-after single-family homes that are driving the red-hot Hamilton-Burlington housing market, other segments of the region's real estate market continue to perform relatively well. January's average prices for a townhome and apartment-style condo increased by 28.8% and 64.7%, respectively. These prices, however, are still a lot more attainable to homebuyers who are being priced out of the GTA.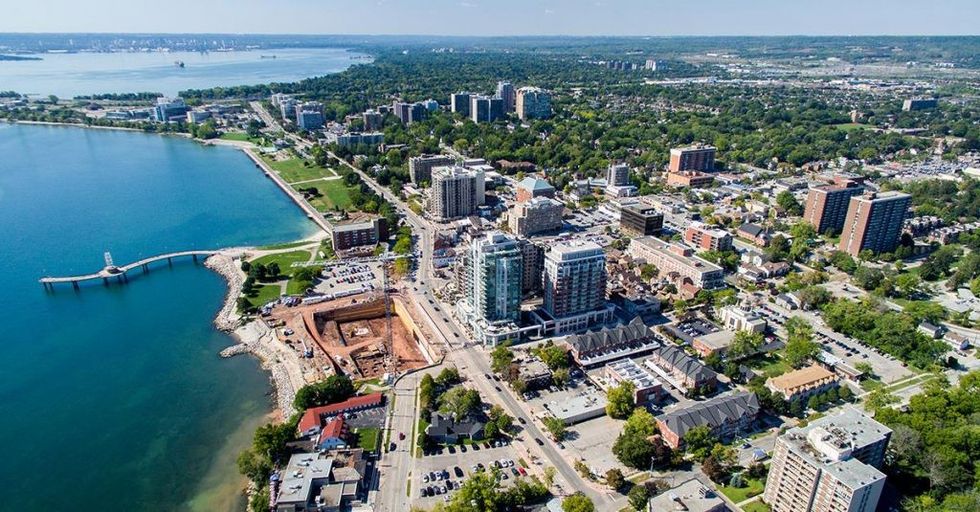 With the disruption of the traditional office space thanks to COVID-19 – for some companies, permanently – Hamilton-Burlington has a newfound appeal for Toronto residents, especially with a tedious commute removed from the equation. Not only is it more affordable (emphasis on 'more' not on 'affordable') to score a single-family home at a time when space has taken on new value, the region offers no shortage of opportunities to connect with nature thanks to the Bruce Trail, Niagara Escarpment, breezy beaches, spacious parks, and over 100 waterfalls all within easy access.
Not to mention, with their award-winning restaurants, assortment of fashionable boutiques, vibrant festivals (in better — and hopefully future — times), and impressive arts scene, neither Hamilton nor Burlington is what it used to be. And that's a deal-sealing factor for many Toronto home-hunters.
According to RE/MAX's Hamilton Burlington Housing Market Outlook, if market trends continue – and with interest rates at an all-time low, they should – we can expect a 7% increase in average price driven by move-up buyers from the GTA. First-time buyers snatching up the relatively affordable townhome and condo units in the region will also contribute to this jump, says RE/MAX.
"Hamilton-Burlington is a very attractive city for home owners, with incredible demand for detached homes particularly for first-time buyers," confirms Chris Maynard, a RE/MAX agent who specializes in the region. For him, multiple offers and climbing prices are no longer shocking.
In, short, we can expect stiff competition to continue in the region on the house-hunting front, with multiple offers and subsequently steep prices due to low inventory and an unprecedented demand.
So, the time to act is probably sooner than later.