Hamilton, Ontario is having a major moment – one that's lasted for the better half of the past decade. And there's currently no end in sight.
With Toronto's sky-high real estate prices reaching record highs in recent years ( and months ), the Hamilton housing market has become a popular option for urbanites seeking both more space and the ability to stretch their precious dollars further.
---
Recent figures reveal that the once predominantly industrial city of Hamilton is indeed alluring as ever – especially for Toronto dwellers.
A new fall outlook from RE/MAX suggests that the Hamilton-Burlington housing market has made a strong comeback after an inevitable decline in activity at the onset of COVID-19 that characterized the Canadian real estate market from coast to coast.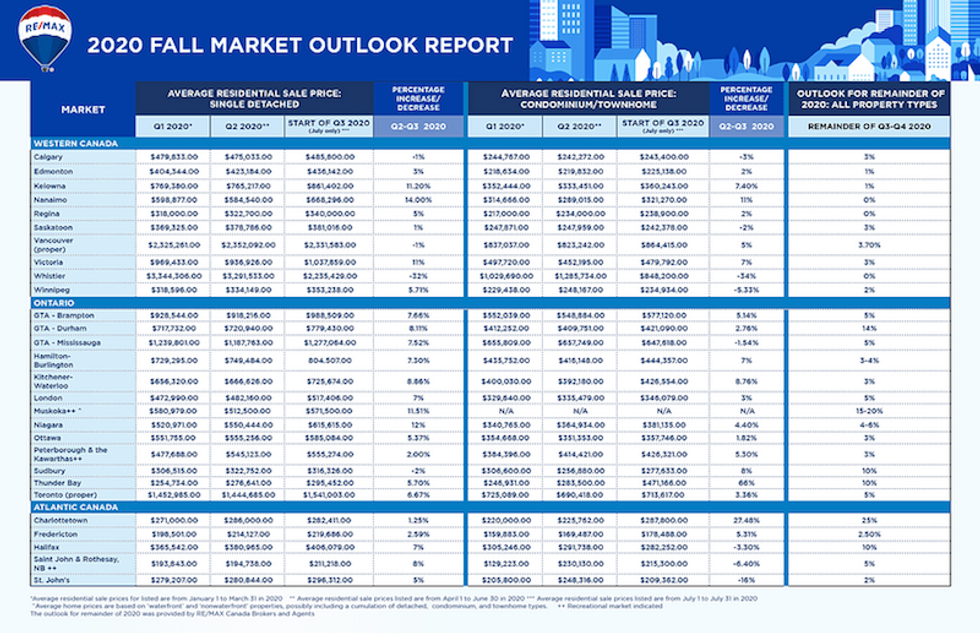 Consistent with most of the Canadian housing market, the Hamilton-Burlington housing market resurged with a vengeance once the warmer weather rolled in this year. Both regions are experiencing a strong sellers' market, with 80% of available inventory selling out each month.
For anyone who's eyed Hamilton's real estate market for some time, this comes as no surprise. Pre-COVID, the recently revamped city's housing market was red-hot, after experiencing a 10.1% increase in sales, or 12,866 transactions in 2019. At the end of February 2020, the Realtors Association of Hamilton and Burlington (RAHB) reported a 25.5 % spike in the number of sales year-over-year, while the average house price reached $646,667 – an increase of 15.5 % compared to February 2019.
At the onset of the COVID-19 pandemic, RE/MAX reported that Hamilton's real estate market was characterized by three dominant trends: high demand, moderating affordability, and shrinking supply. Despite the COVID-inspired drop, these are definitely no passing trends.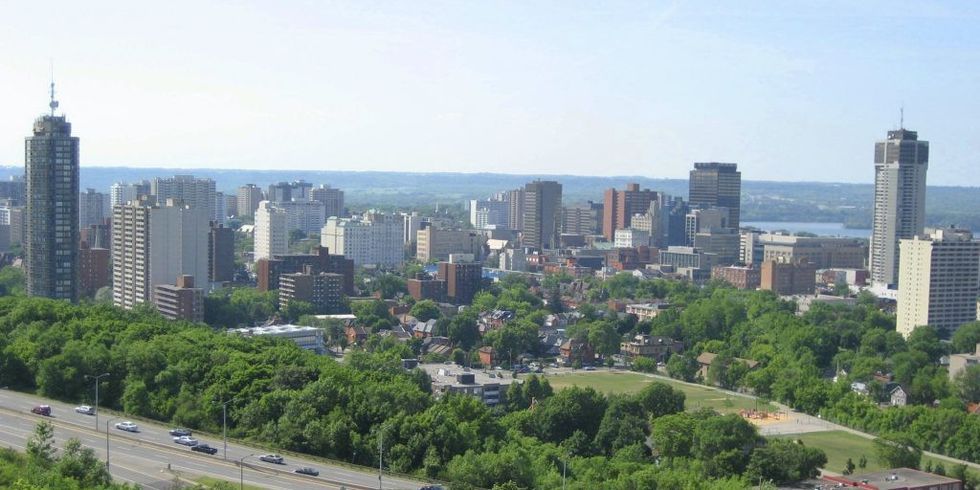 Nhl4hamilton
"The prices in Hamilton have been increasing for years and continue to climb. For every property that's for sale in Hamilton, there are more than a few interested parties," says Chris Maynard , a RE/MAX agent who specializes in the region. "Almost all of the sales – both purchases and selling – I've done in Hamilton result in multiple offers. Almost every time we see a record for a street at the office, we've given up being surprised at the price."
Many of Maynard's first-time Hamilton homebuyers have roots in Toronto, he says, and are drawn to the rapidly growing urban core of the city. "I think downtown Hamilton is one of the most exciting places in the country," says Maynard. From shiny new gallery spaces, to restaurants that rival those in Toronto, there's a new appeal to downtown Hamilton amongst the urban set.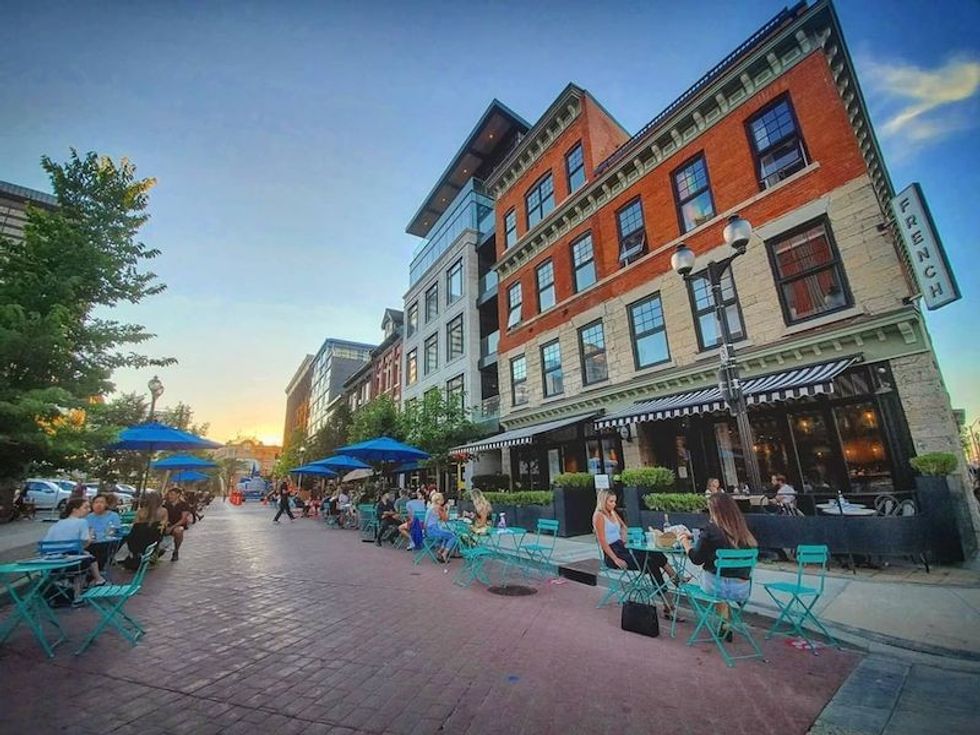 Image: @tourismhamilton
While most former Toronto residents arrive in Hamilton with big plans to maintain their Toronto lifestyles, this often changes, says Maynard. "When I place people here, they always tell me at the start that they want to maintain their Toronto careers and subsequent commute," he says. "When I come back a couple of years later, if it's a couple, usually one person now has a local job, and sometimes both of them do."
With the dissolution of the office thanks to COVID-19 – for some companies, permanently – Hamilton is more appealing than ever for Toronto residents, especially with a tedious commute removed from the equation. Not only is it more affordable to score a single family home at a time when space has taken on new value, the region offers no shortage of opportunities to connect with nature thanks to the nearby Bruce Trail and over 100 waterfalls.
Indeed, the recent figures reveal that the luxury real estate markets in Hamilton and Burlington remain strong, with increasing interest coming from buyers in Peel Region and Toronto.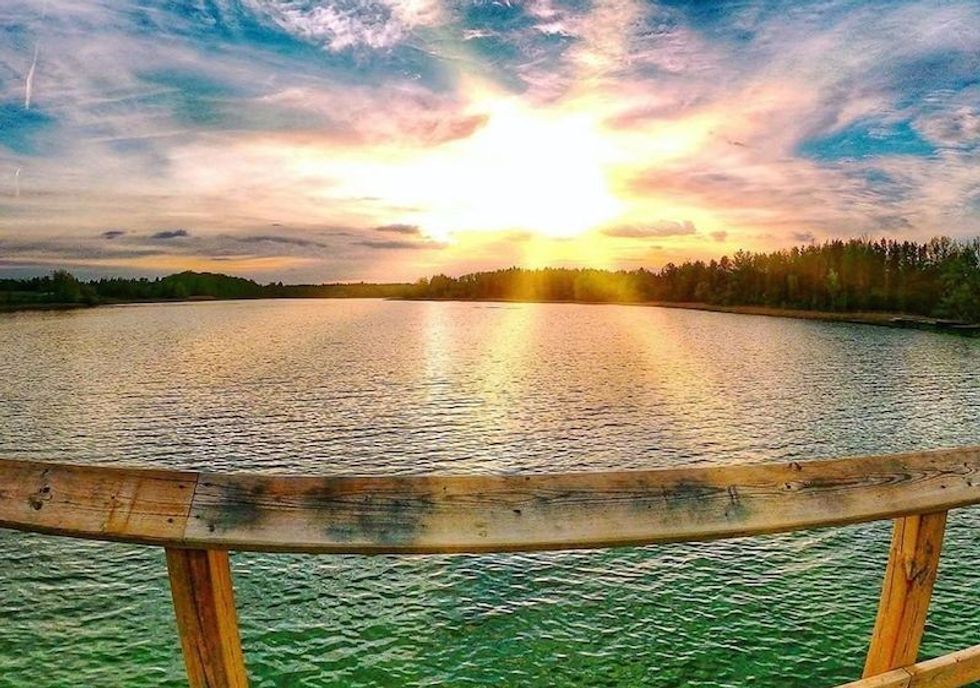 Image: @tourismhamilton
The move away from the office is reflected in new "must-haves" for prospective Hamilton homebuyers. "What I'm seeing now are people looking for properties with another room that can be used as an office," says Maynard. "I've worked with a number of people in the past couple of months where – if there were two people purchasing together – both want to make sure that they have a real office space, not just a laptop stuck at the end of the kitchen table. There is also a brand-new discussion surrounding Zoom calls in terms of space-related considerations."
According to Maynard, buyers from Toronto are both confident in the Hamilton housing market, and well organized in their ability to enter the market. "The people I'm meeting from Toronto don't have any concern of a much-discussed 'downturn,'" he says. "They aren't worried they are going to sell for less."
According to RE/MAX's fall outlook, it is expected that the Hamilton-Burlington housing market will experience an average price increase of 3 to 4% for the remainder of the year.
So, there's really no better time than the present to consider scoring a piece of what's affectionately known as "The Hammer."
Real Estate News