With more Toronto residents moving to markets beyond the GTA to find affordable housing, home prices are now starting to push higher than some median incomes.
This is particularly the case in Hamilton, which has been described as a "hot draw" for buyers after experiencing a 10.1% increase in sales, or 12,866 transactions in 2019, while houses for sale in the area rose 15.5% at the same time.
---
READ: Average GTA Home Prices Rose More Than $55,000 in 2019: Report
However, as more buyers are drawn to the city's affordability, the city has started to experience a "supply crunch," with 4% fewer new listings brought to market. In turn, home prices in some Hamilton neighbourhoods have outpaced median incomes, according to a new study from Zoocasa.
In fact, Zoocasa says a total of six neighbourhoods in Hamilton have experienced median home price growth equivalent to 76–100% of local median incomes, with another 12 within in the 51–75% range.
The study looked at 2019 median home prices and gains in 27 Hamilton neighbourhoods and compared them to the median (after-tax) salaries earned in each to see how home values have increased relative to local household earnings.
According to Zoocasa, neighbourhoods in Hamilton East, which includes Kentley, Lakely, Grayside, Nashdale, and Riverdale, experienced the strongest price growth in the city.
In this part of town, the median home price hit $472,000, a difference of $81,000 from 2018, accounting for a whopping 142% of the local median after-tax income of $56,914.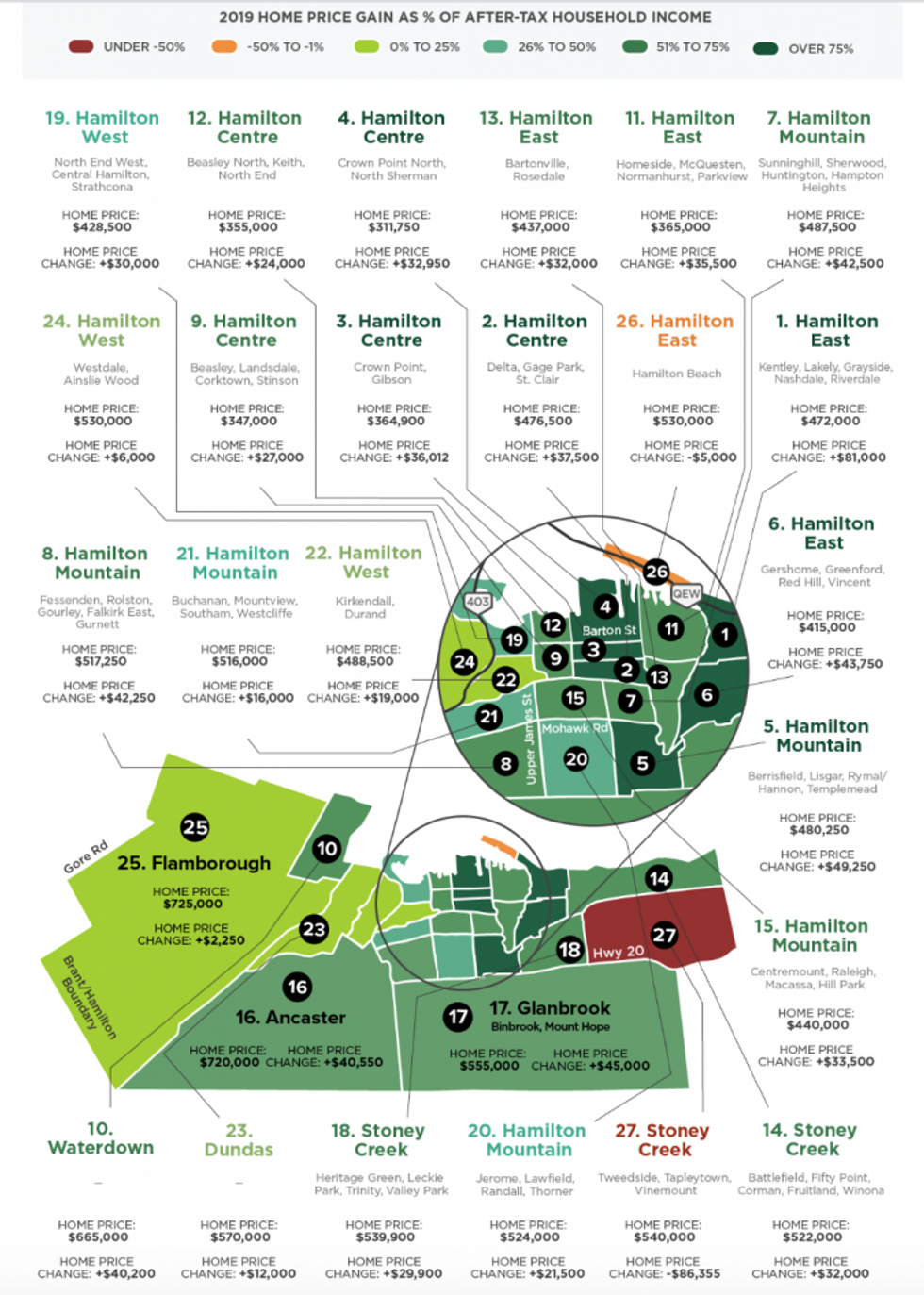 Hamilton Home Prices 2019/Zoocasa
Out of all 27 neighbourhoods, just two experienced home price declines in 2019.
This includes the Stoney Creek neighbourhood, comprised of Tweedside, Tapleytown, and Vinemount, which experienced a decrease of $86,355, bringing the median home price down to $540,000, accounting for -152% of the median income of $56,914, according to Zoocasa.
Hamilton Beach, which is located on a spit of land that juts into Lake Ontario adjacent to the city's industrial areas, also saw home prices drop in 2019, falling $5,000 to a median of $530,000, accounting for -9% of local incomes of $56,914.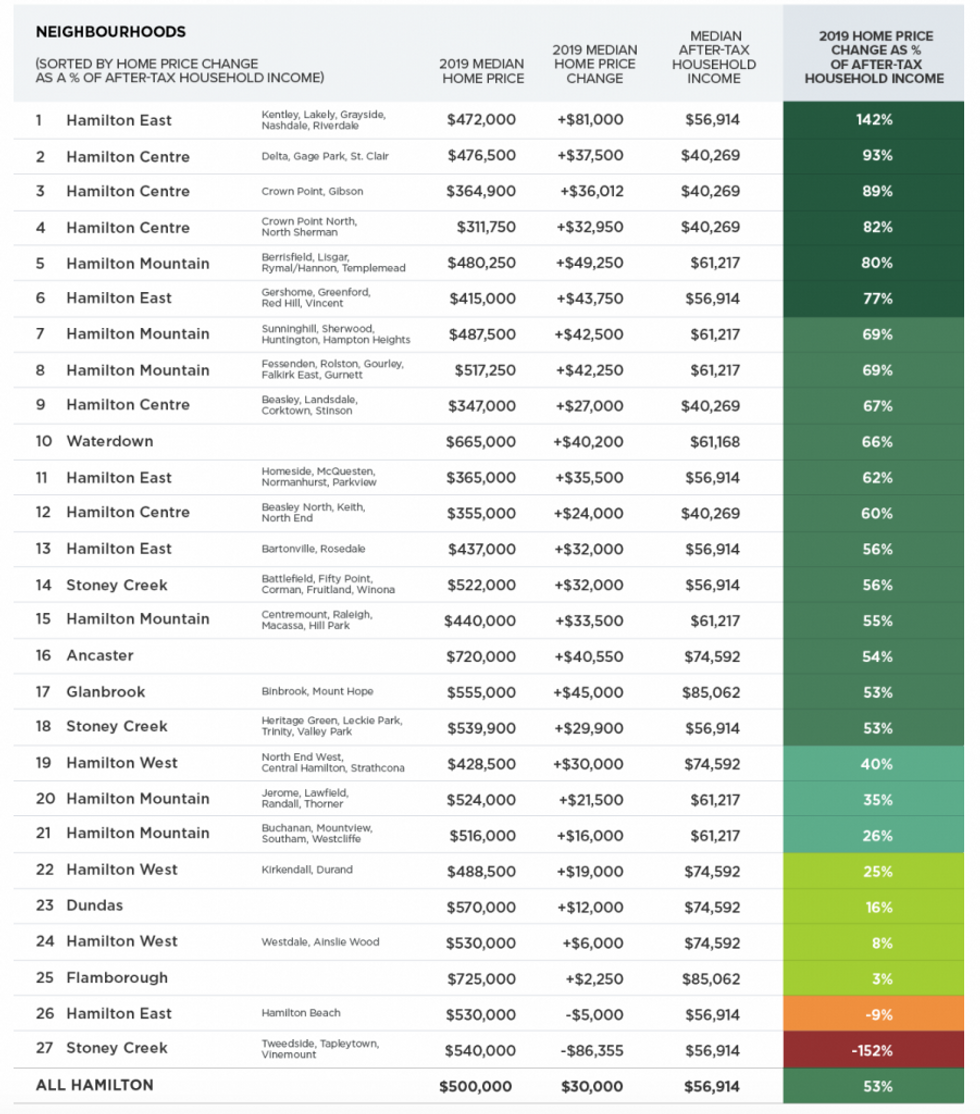 Hamilton Home Prices 2019/Zoocasa
You can find the full report here.
Personal Finance