Haliburton
Listed Country
This Modern Waterfront Cottage is a Dreamy Haliburton Getaway
The whole point of cottage living is to have a relaxing, peaceful space where you can escape the chaos and enjoy nature.
Well, a cottage new to the Haliburton market takes the idea of a serene, nature-filled getaway to the next level.
Situated on a 41-acre property on the north-east shore of Haliburton's beautiful Drag Lake, the two-bedroom, one-bathroom cottage, with waterfront bunkie, offers one breathtaking vista after another.
Created by an award-winning design team, the cottage oozes calm. Clear Douglas Fir wall paneling wraps every room in natural warmth while an abundance of oversized windows and sliding glass doors let natural light stream in, throughout the open-concept home.
READ: Villa-Like Farmhouse Listed in King Serves Serene Seclusion
It seems like every window offers a different yet equally stunning view. In the great room, a large picture window frames a dramatic rock formation like a work of living art, while the dining room's double sliding glass doors offer sweeping views of the lake. At the far end of the cantilevered building, an inviting screened-in porch offers 180 degree views into the treetops, down to a private bay and back into the picturesque forest. 
The main cottage features two bedrooms and, combined with its flexible plan and outbuildings, that means the property can comfortably sleep eight. The spacious primary bedroom is located off the living room behind an oversized sliding door to take in moonlit water views at night. The second bedroom features a wrap-around deck, large sliding glass doors, and a dedicated entrance for a private guest experience. The cosy, screened-in porch with its custom designed daybed offers additional sleeping space. The living room includes a large built-in daybed for additional guest overflow. There's even a grandfathered bunkie by the water's edge that features an upper and lower deck and a large feature window with an intimate view of the deep private bay and sandy beach. The main bathroom, meanwhile, features a walk-in shower, wrapped in black slate tile with another large picture window framing a granite rock face. There's even a wood-fuelled Japanese hot tub near the water's edge for chilly fall days. 
Specs
Bedrooms: 2
Bathrooms: 1
Price: $2,950,000
This seasonal off-grid cottage was designed with the environment and sustainability in mind. The building operates seamlessly on solar power and includes hot water on demand, a top of the line composting toilet, and high efficiency wood-burning fireplaces. The fully insulated building was designed to maximize passive heating, cooling, and cross ventilation for natural air flow. The Douglas Fir floors and walls help keep the spaces both cool on hot days and warm on chilly nights.
---
Our Favourite Thing
The generous kitchen with its 10-ft long butcher block-wrapped island is designed for entertaining. Preparing meals while looking out to the forest and water views is a food lover's dream. We can imagine lingering over shared meals at the large dining table, sharing stories long into the wee hours of the night. 
---
As striking as the cottage itself is, the property's terrain is a nature lover's paradise. 2,500 ft of southwest-facing waterfront, including a 100-ft-wide sandy beach, is perfect for swimming and paddleboarding. A meandering trail leads to a large flat-rock point that's made for picnics. You can follow the natural deer path along a meandering brook to a 40-ft-tiered waterfall or take in the bucolic beauty of the pastoral fern valley. For hikers, there's even a 200-ft high cliff at the far end of the property that offers an unbeatable birds eye view of the lake.
With its 41 acres and private bay, this cottage offers the ultimate in peace and quiet and exudes a sense of serenity and calm. Perched high in the treetops at one end, it feels like your own modern treehouse — the perfect place to get away from it all. 
WELCOME TO 11405 DRAG LAKE EAST SHORE, HALIBURTON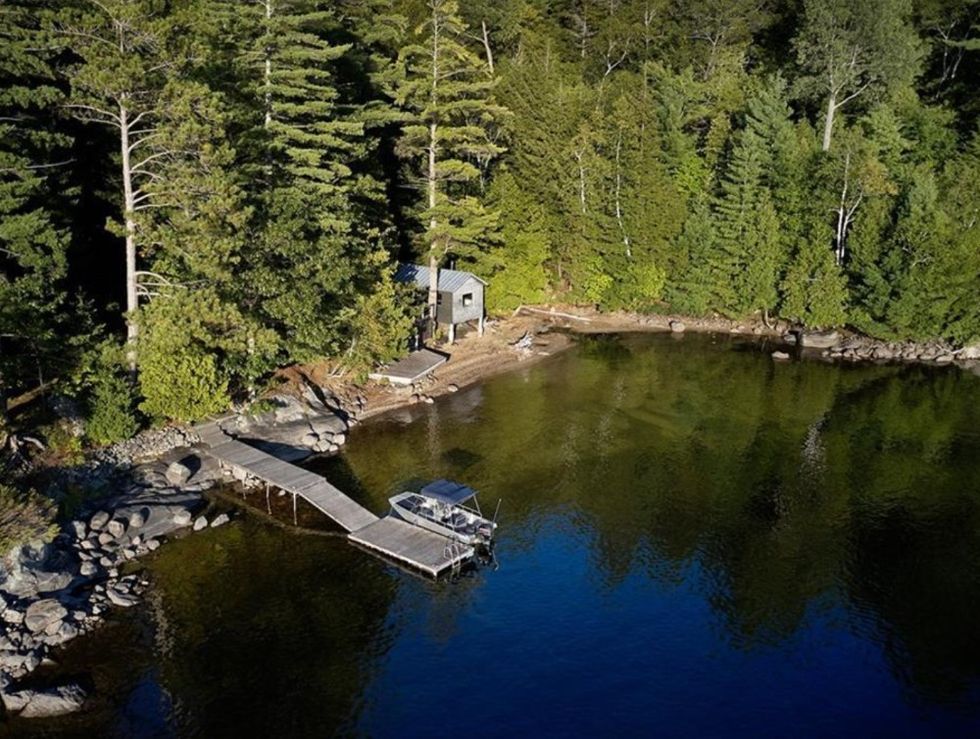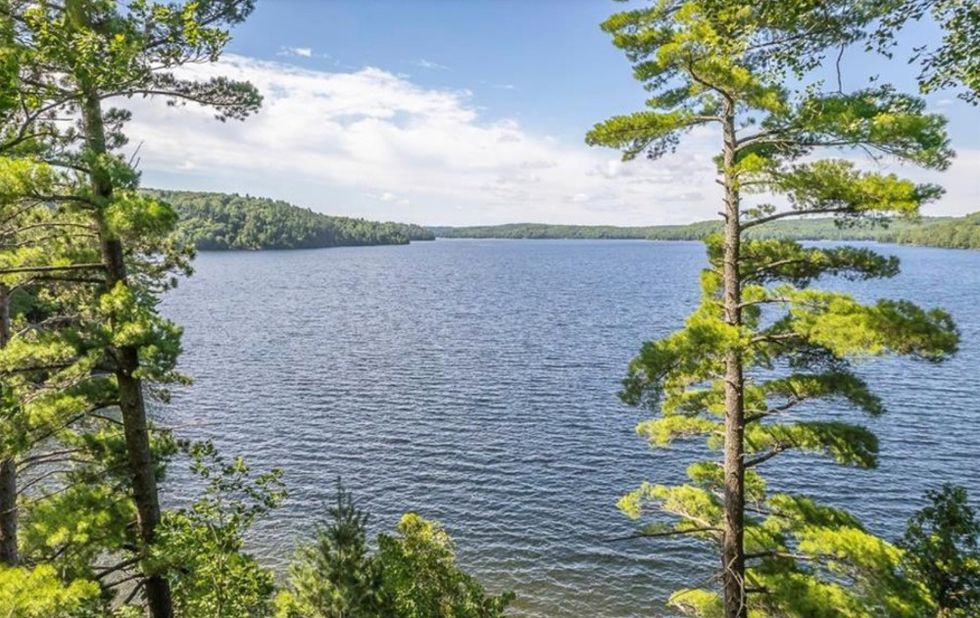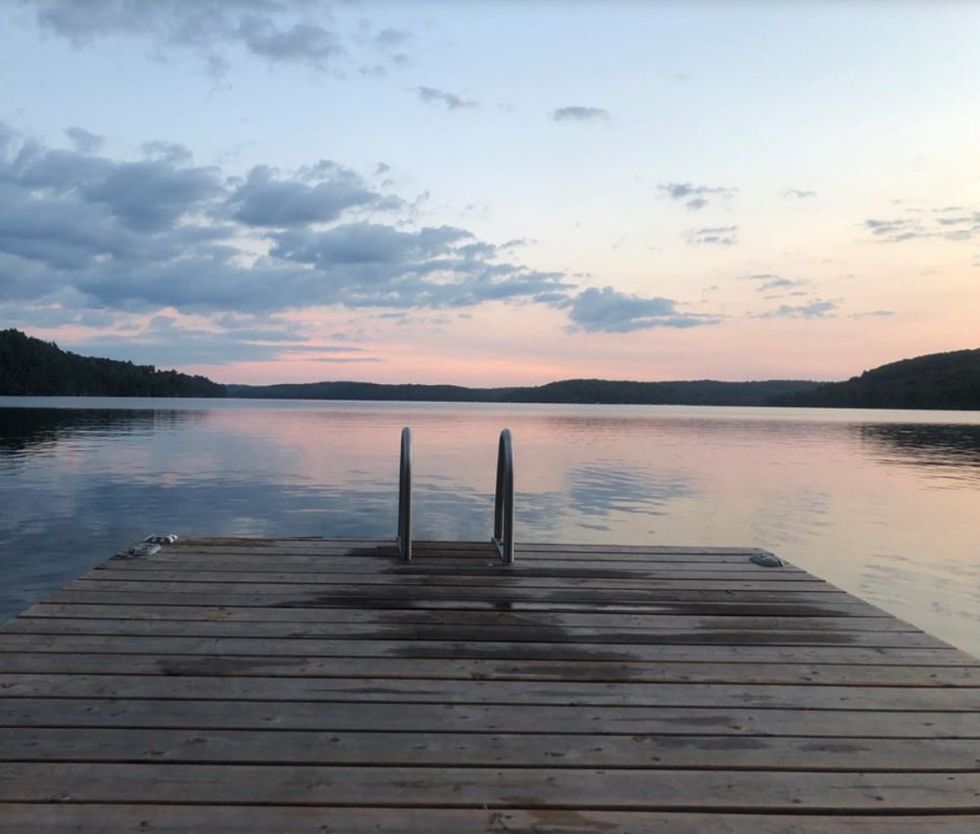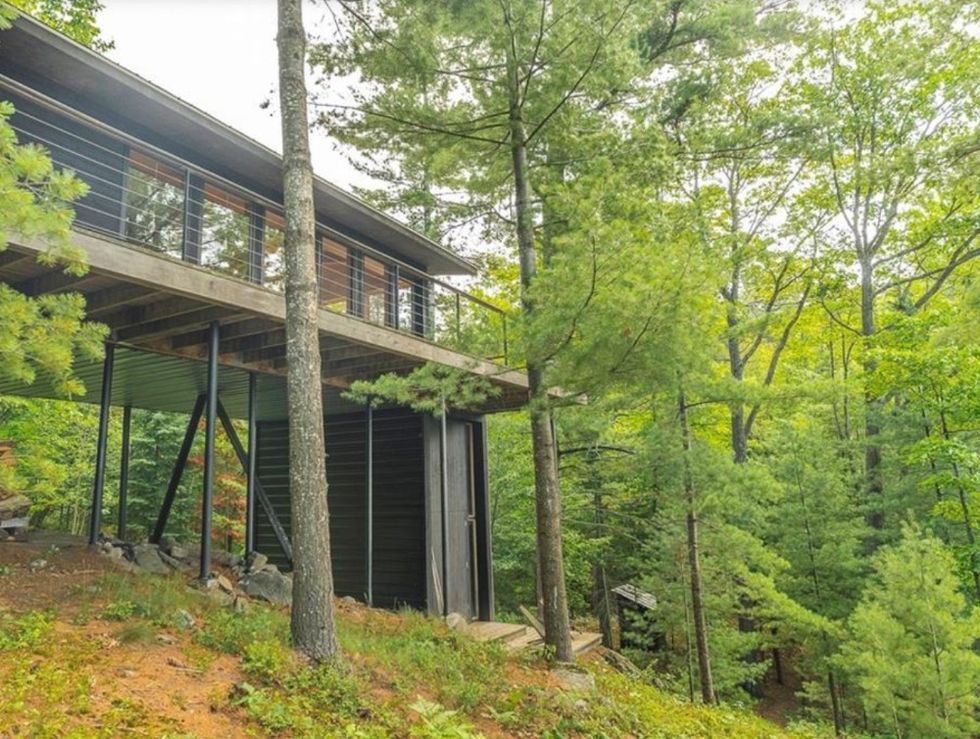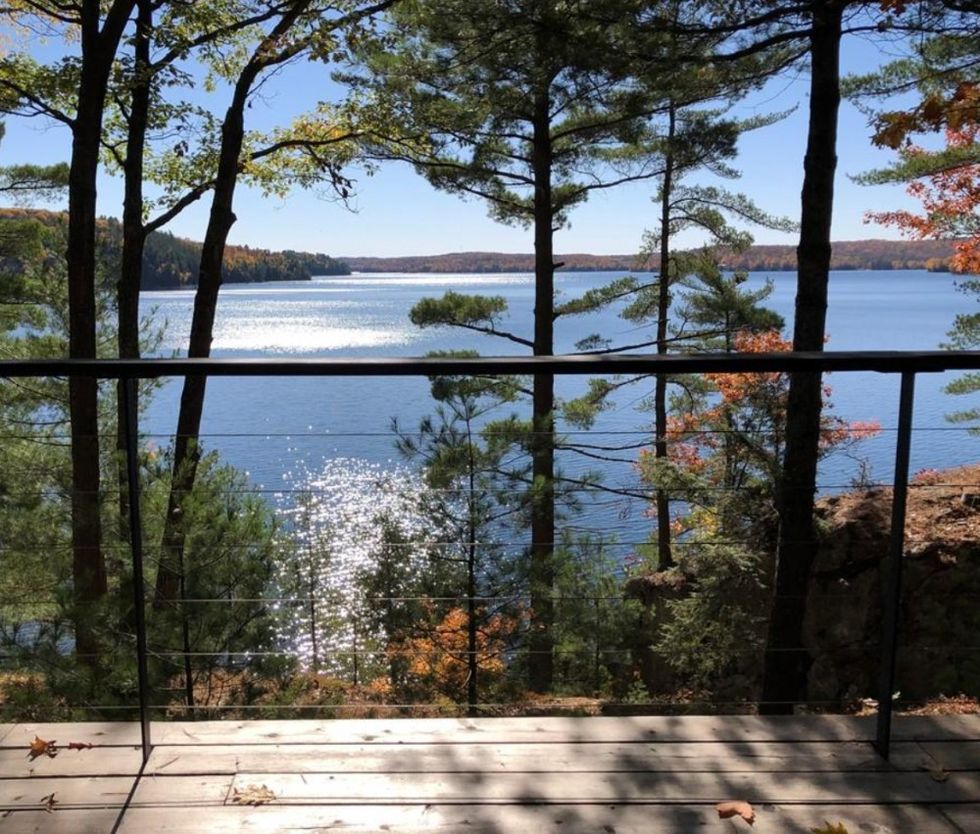 INTERIOR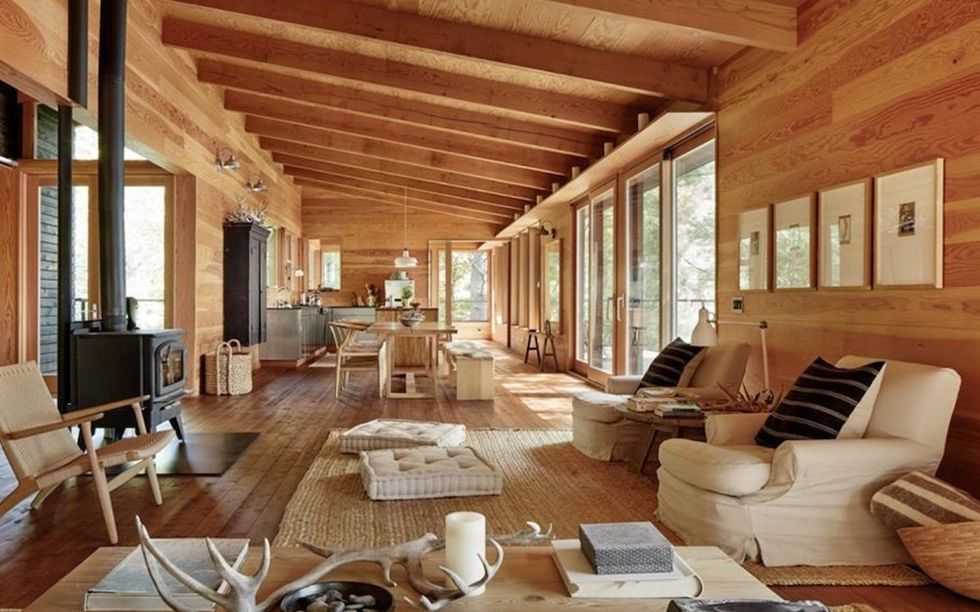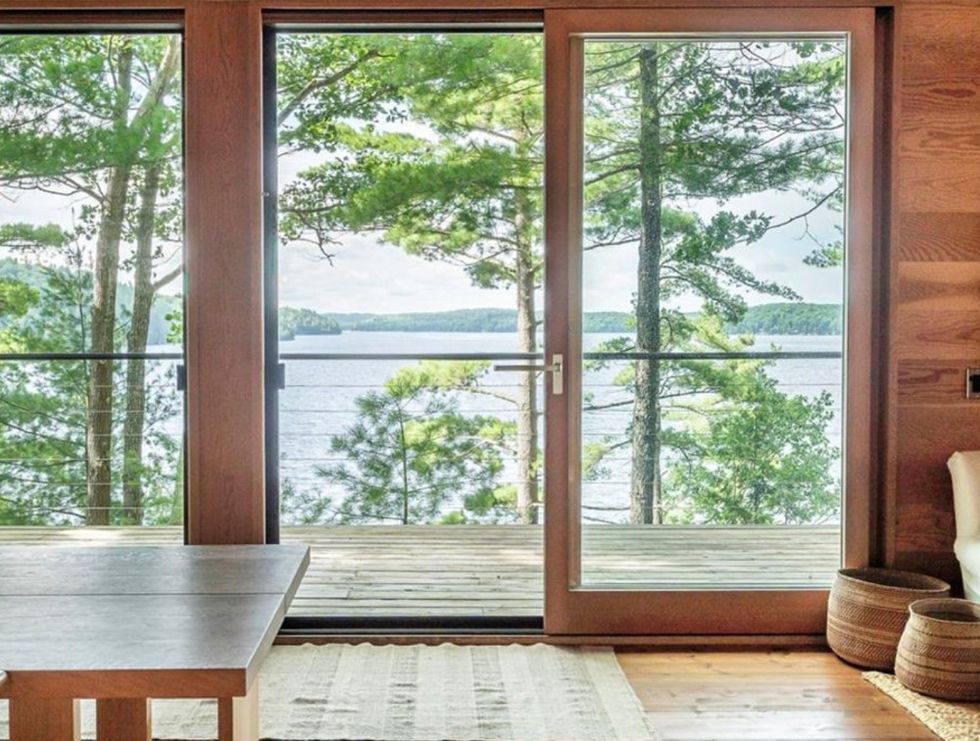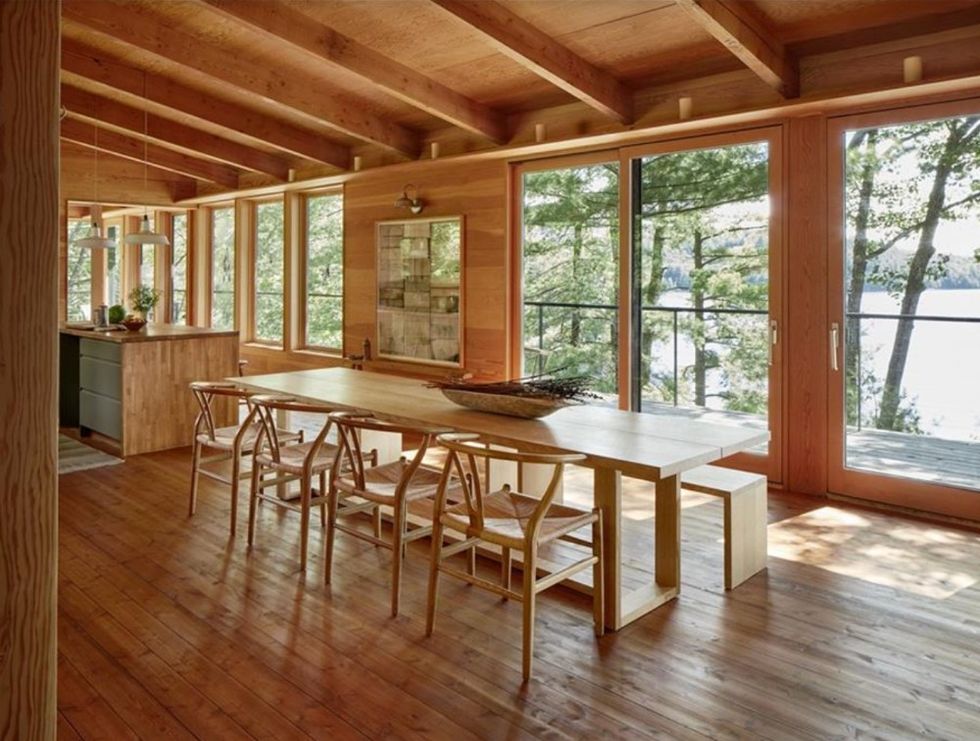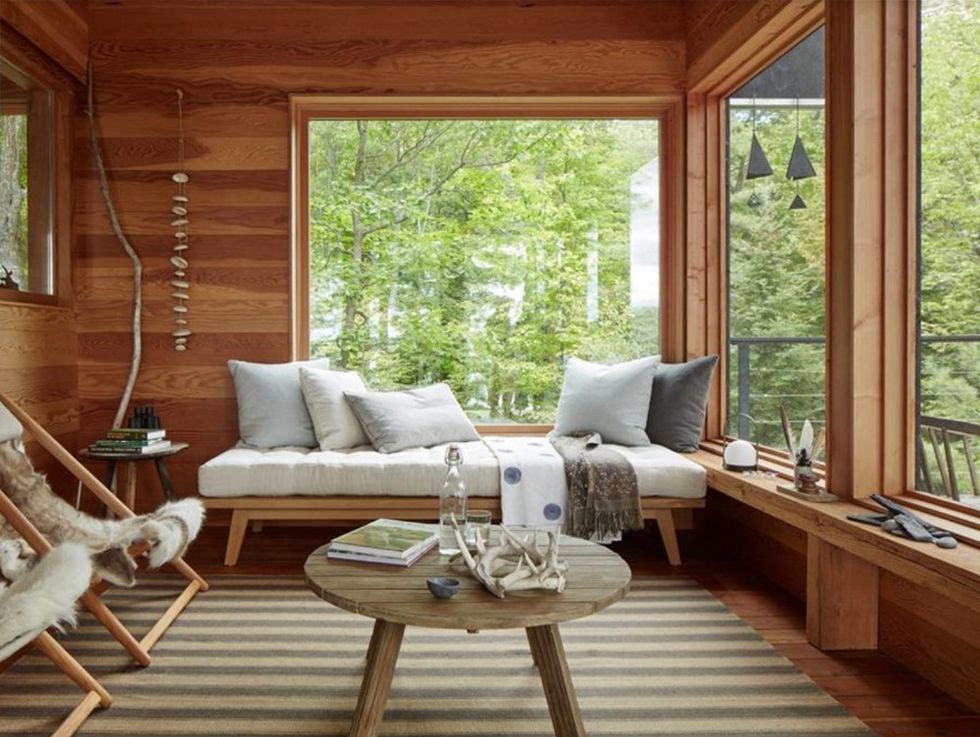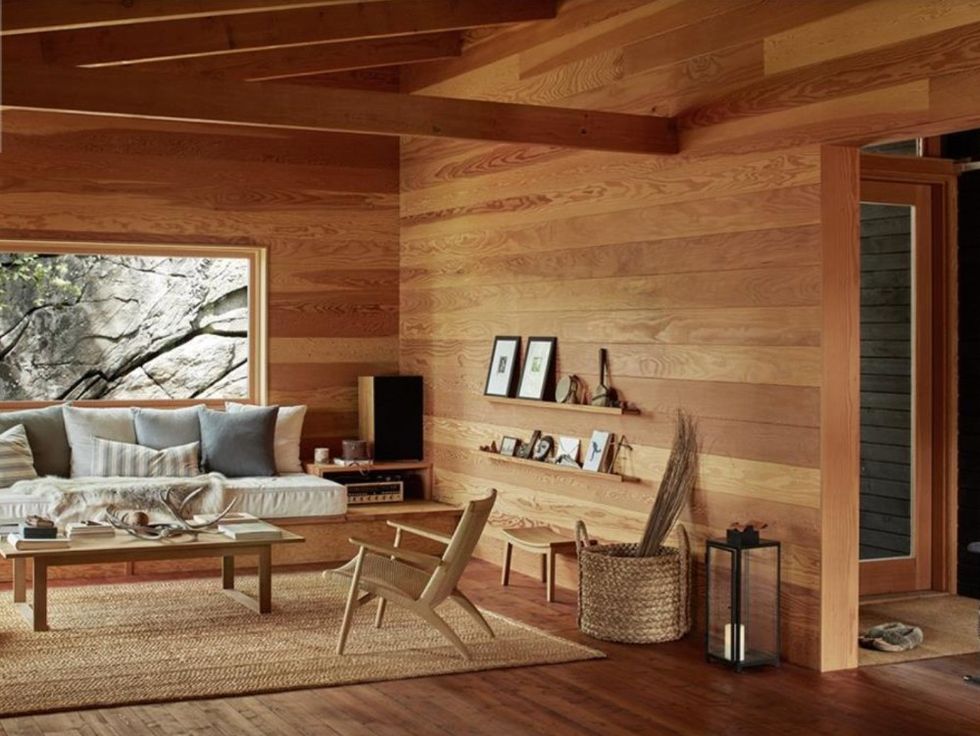 BEDROOMS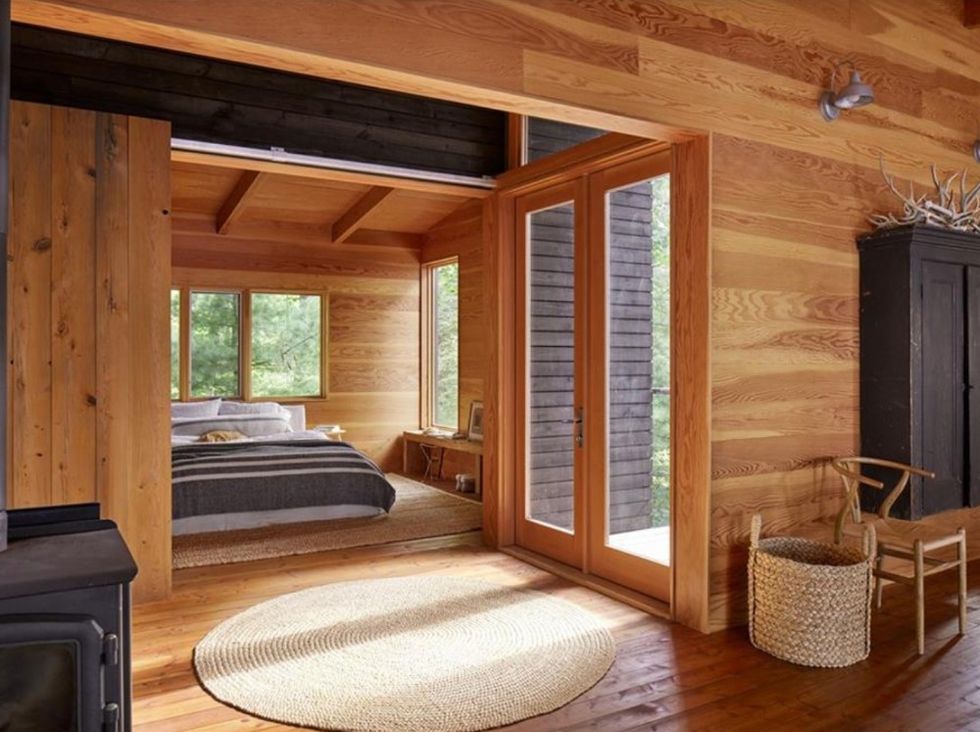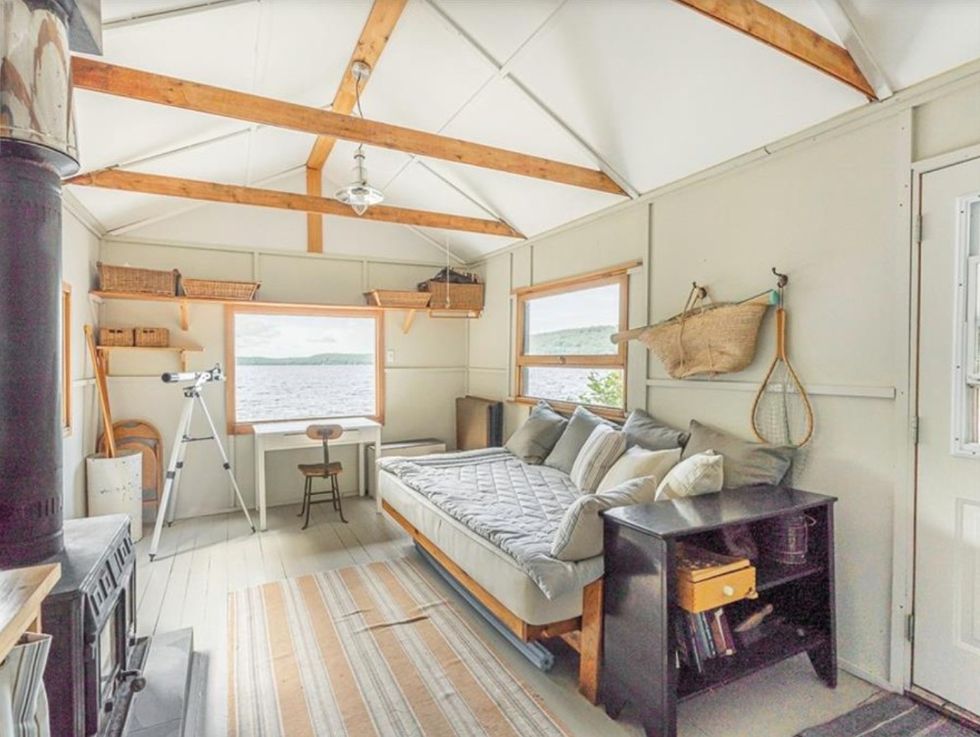 ---
This article was produced in partnership with STOREYS Custom Studio.