Haliburton
Listed Country
Don't Miss This 'Classic Old School' Haliburton Cottage With Over 7 Acres of Land
You just can't beat the classics.
If your summer days could use a dose of timeless waterside vibes, a new listing on Farquhar Lake, described as a 'classic old school cottage,' is calling your name.
Located at 11585 Farquhar North Shore in Wilberforce, the level, 7.44-acre lot boasts 480 feet of southwest exposure shoreline, overlooking a quiet, spring-fed bay.
The traditional three-bed, one-bath cottage could be called a 'Farquhar fantasy,' as it serves up the perfect backdrop for hot summer days spent in the cool water, hours played out boating the waves, not to mention afternoon hikes in autumn.
READ: When Irish Hills Are Rolling: Gorgeous 290-Acre Farm Hits the Apsley Market
The water-access-only property is finished with two-car parking and a boat slip at a nearby landing, just a half-kilometre away. Accessible in just three minutes by boat, these conveniences make popping into Wilberforce or Haliburton for a grocery restock and a bite an absolute breeze.
The cottage itself is ultra charming, with its sizeable kitchen, high-ceilinged living room, and loft level that could serve as an additional bedroom or lounge space. Also on site are a red two-door barn storage shed (keep your water toys sheltered, but make it charming), and a dry boathouse with a cantilevered screened sunroom that overlooks the lake.
A pump shed with a washer and dryer completes the space, making for easy comfortable living.
Specs:
Bedrooms: 3+1
Bathrooms: 1
Price: $1,350,000
Lot: 7.44 acres
Farquhar Lake is known and loved for its calm, clean, and deep waters, which means it's the ideal location for fishers, swimmers, and those who love canoeing and kayaking.
---
Our Favourite Thing
Lake views are paramount when it comes to waterfront listings, and the panoramas that can be enjoyed from this listing's screened sunroom, sitting atop the boathouse, are among the best. Facing southwest, this cozy nook serves golden hour on a silver platter. We envision hours spent here, sipping wine in the comfiest of clothes, watching the rays disappear at the horizon.
---
Summer's in full swing, and there's still ample time to make the most of this year's hottest days. If you're ready to lock in a lakeside lifestyle, this listing awaits you.
WELCOME TO 11515 FARQUHAR NORTH SHORE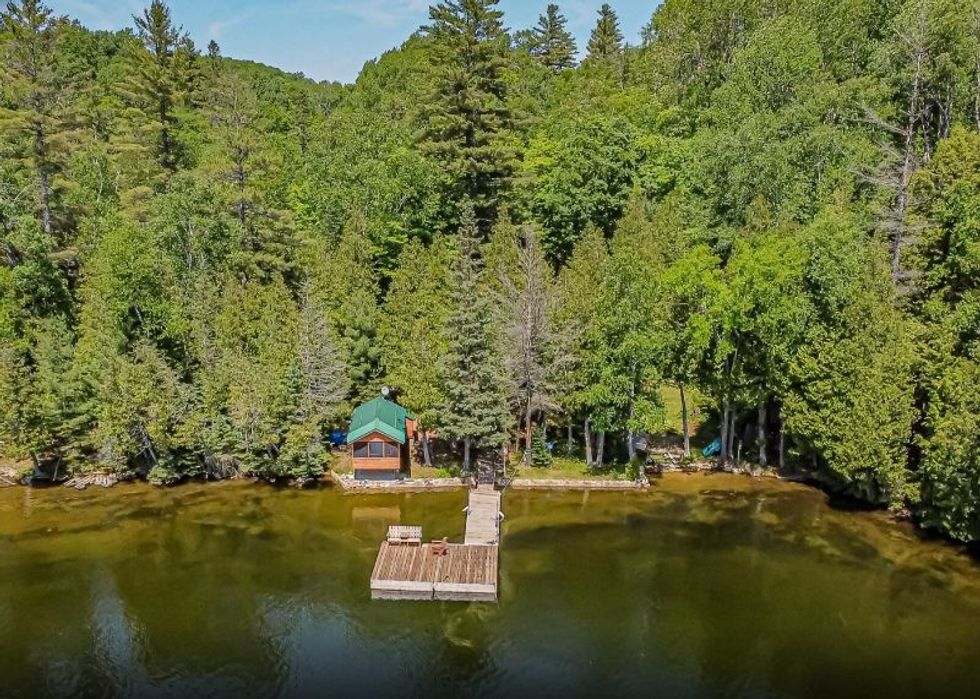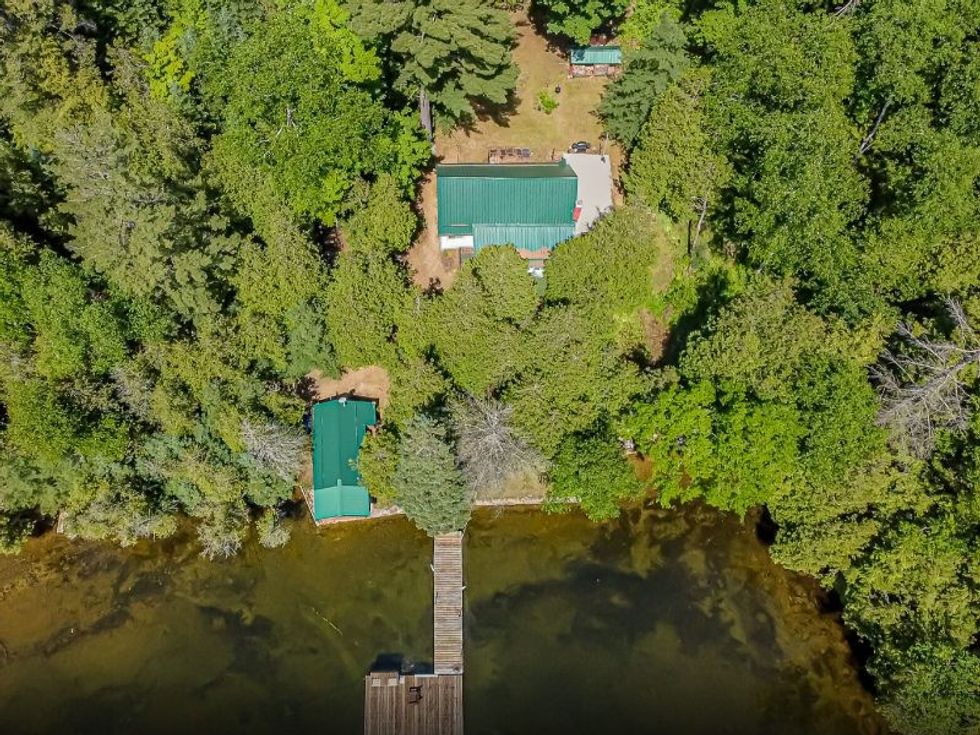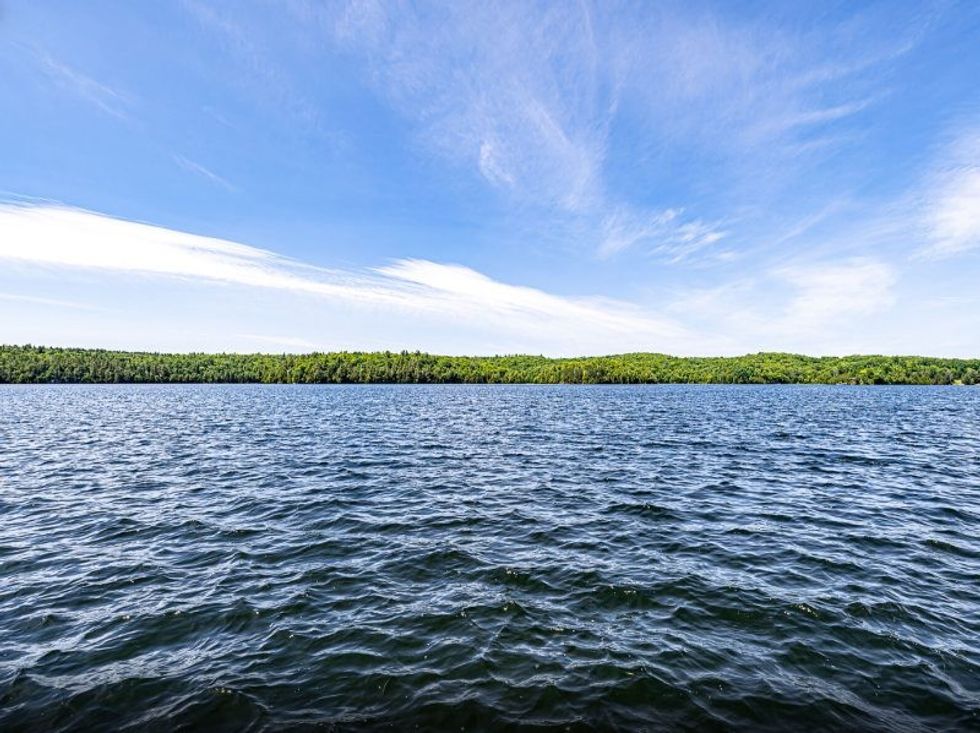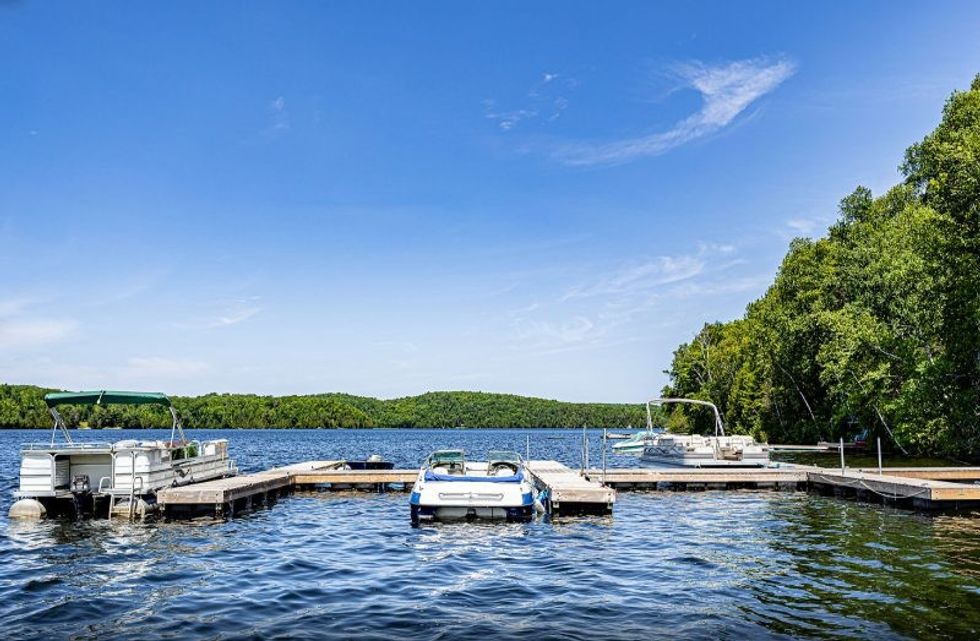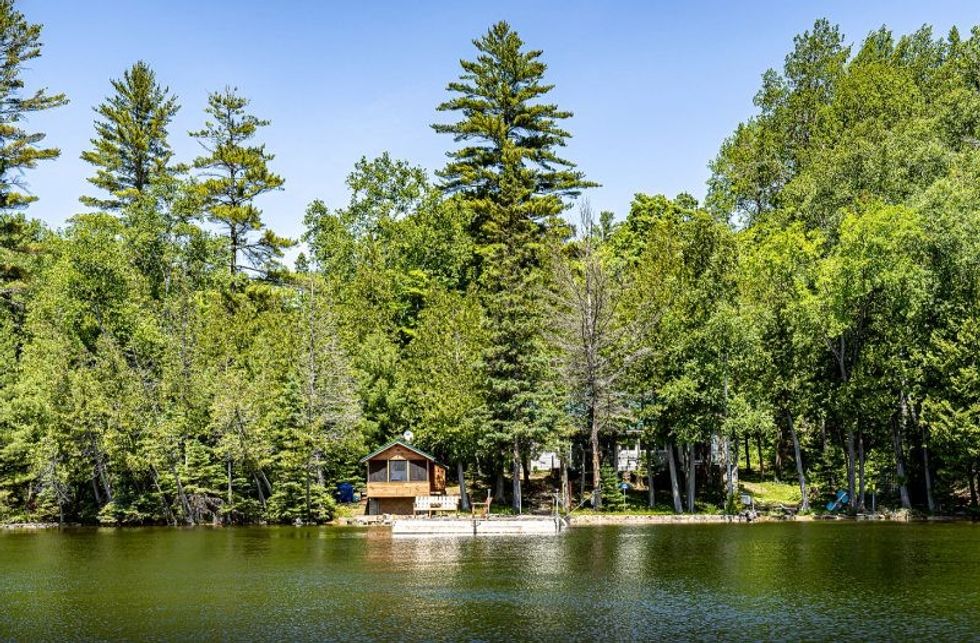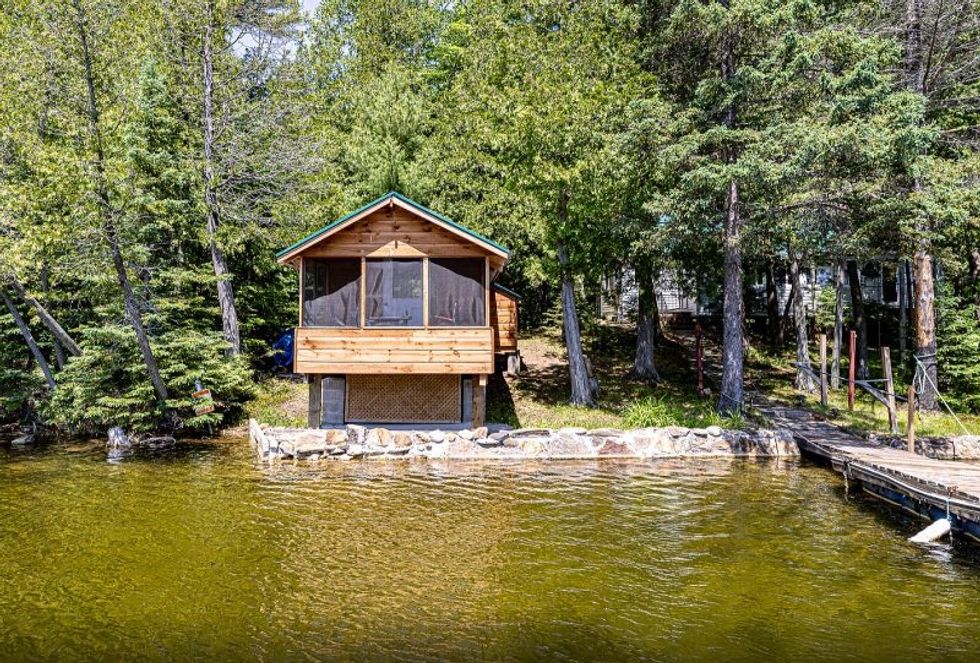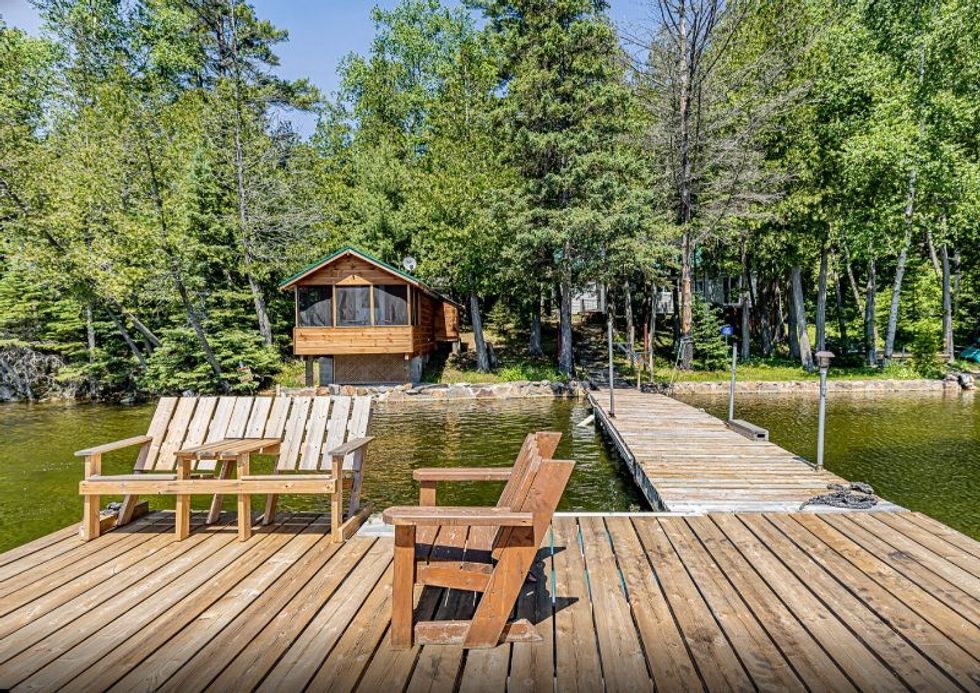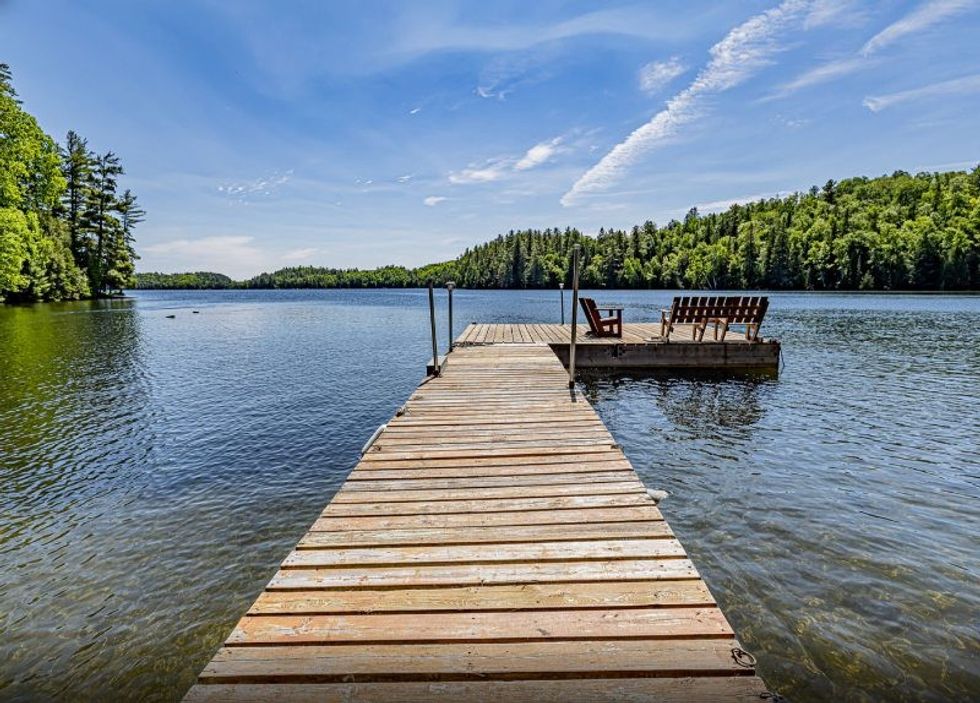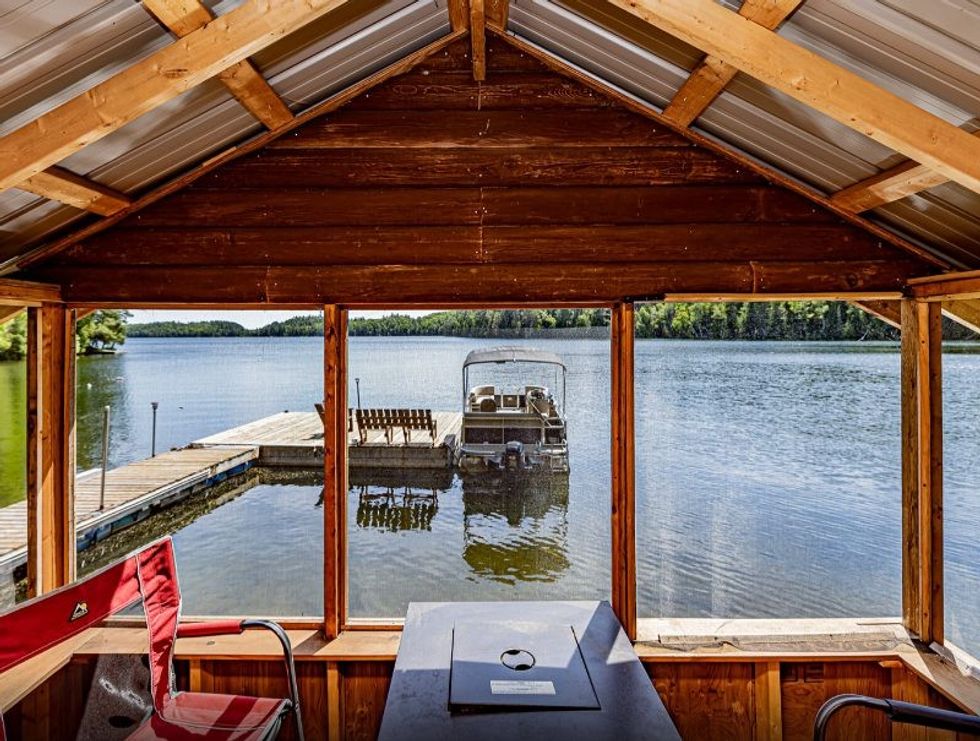 COTTAGE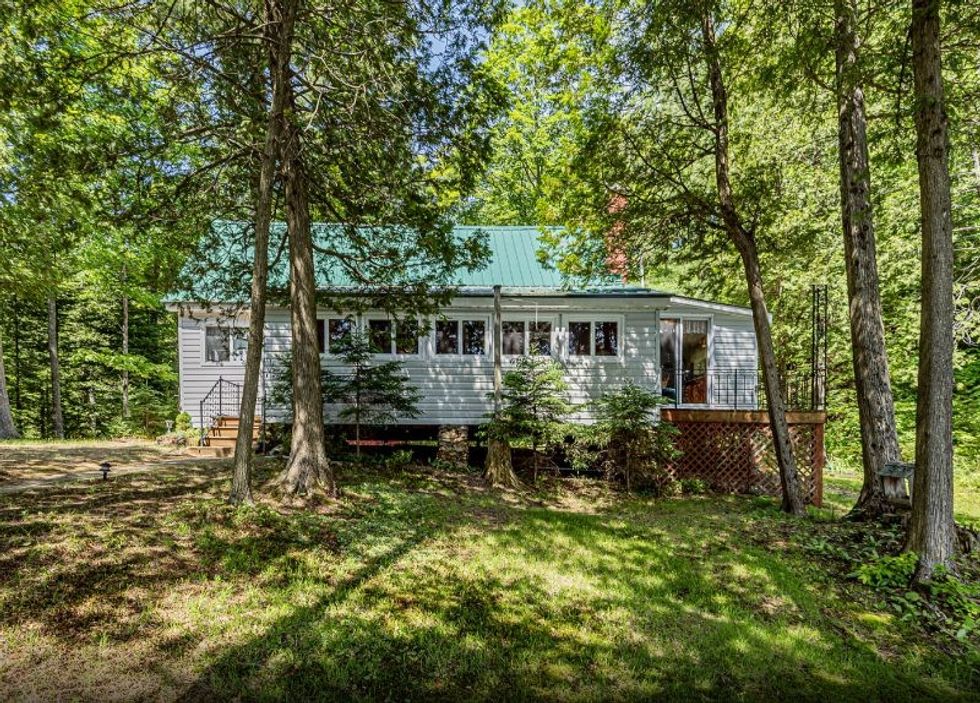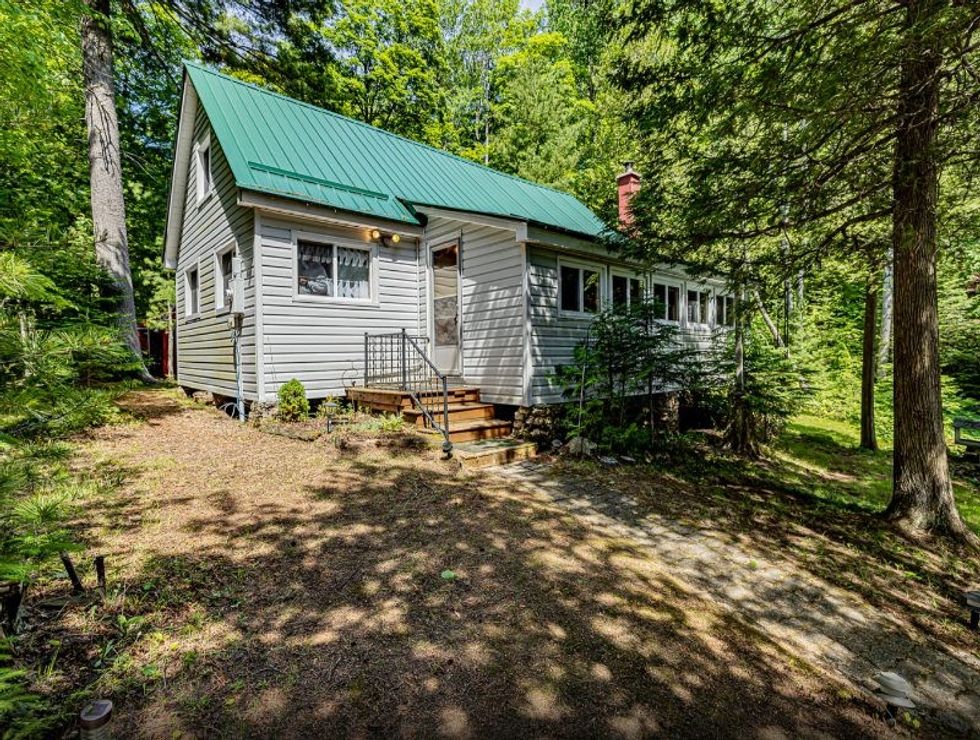 KITCHEN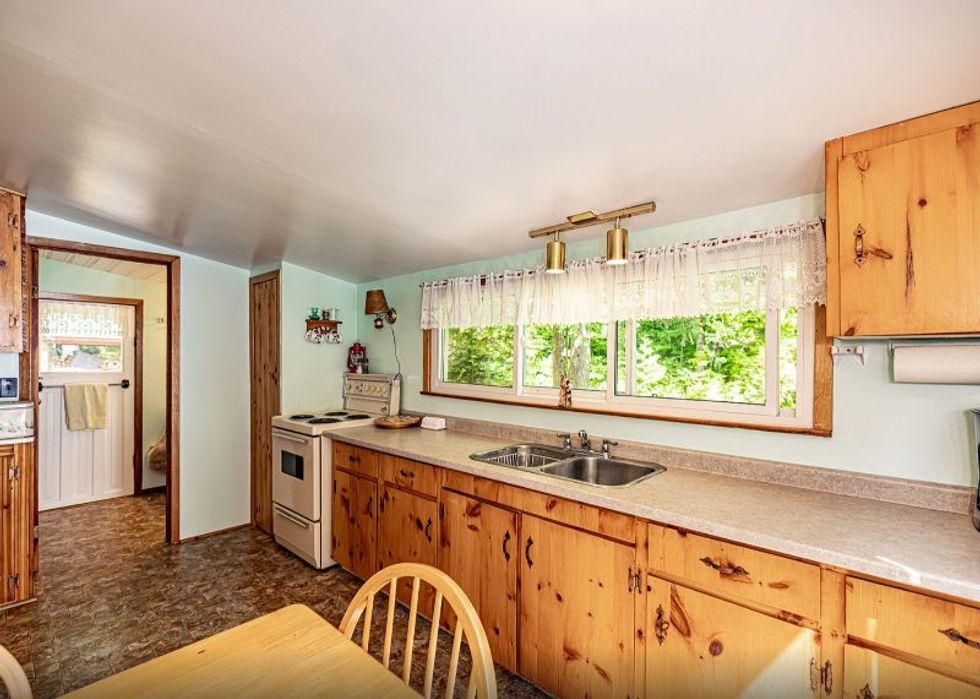 BEDS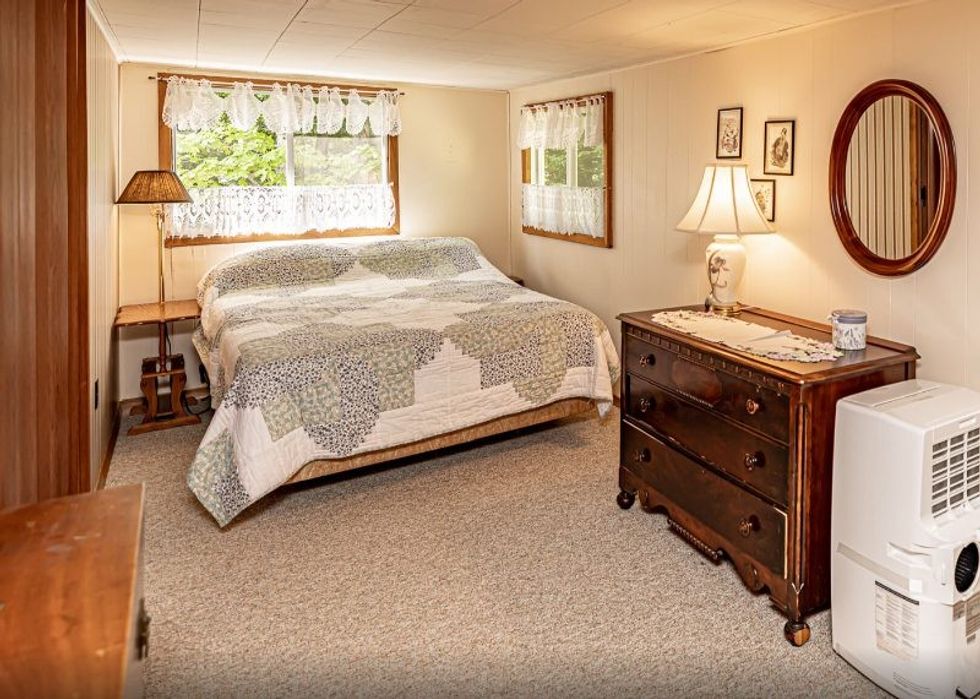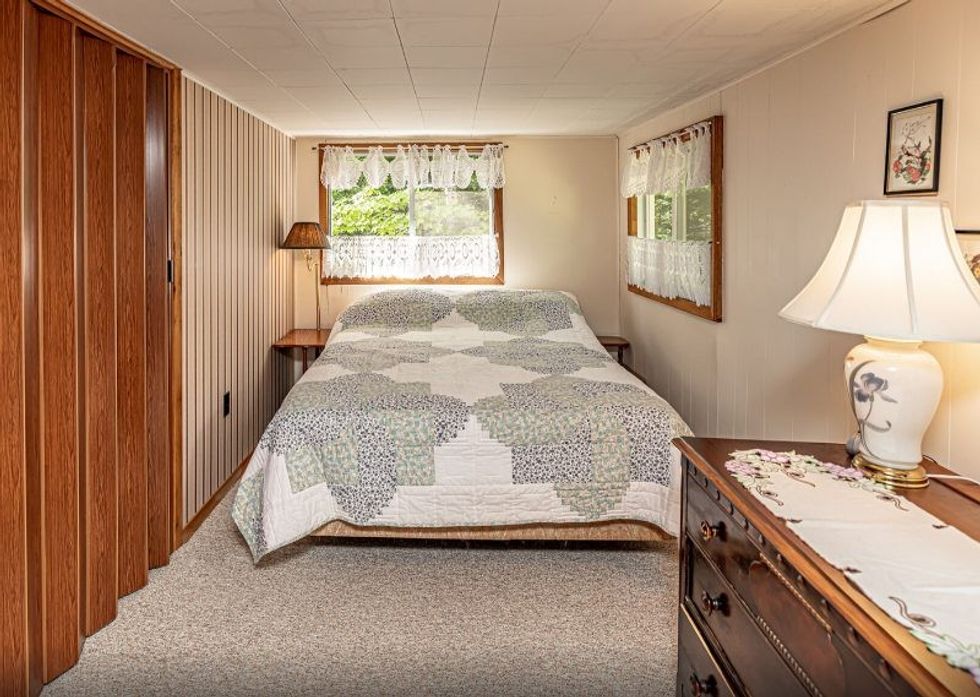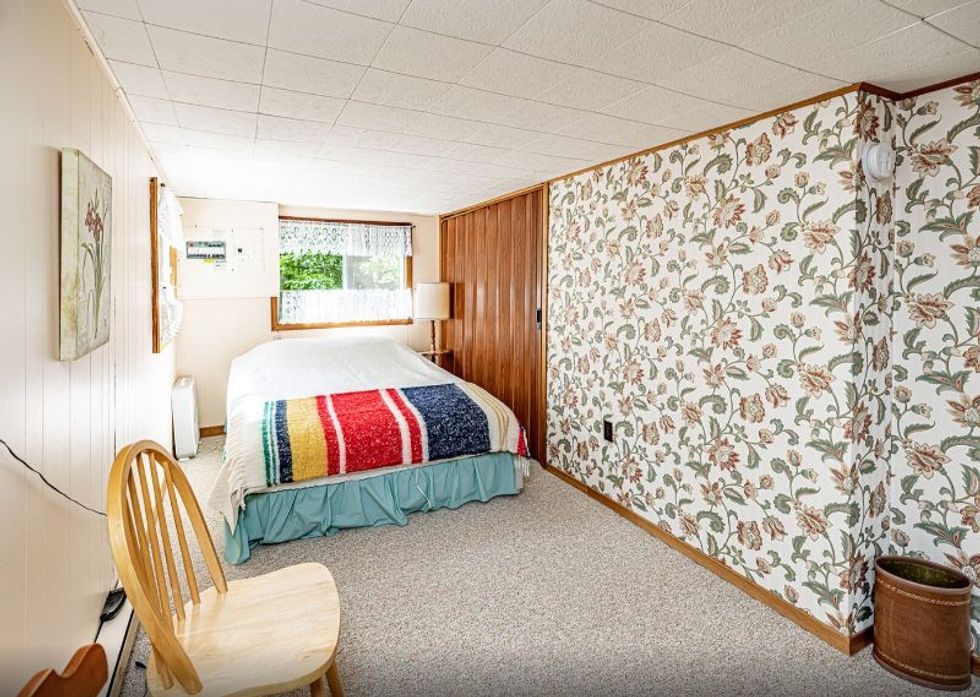 LIVING, LOUNGE, AND LOFT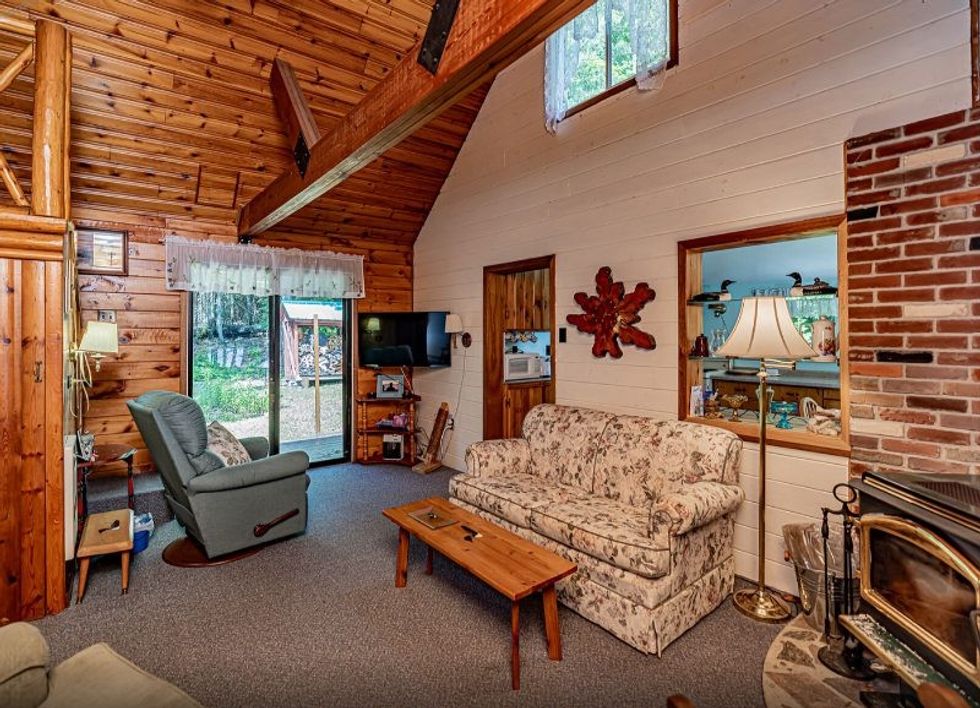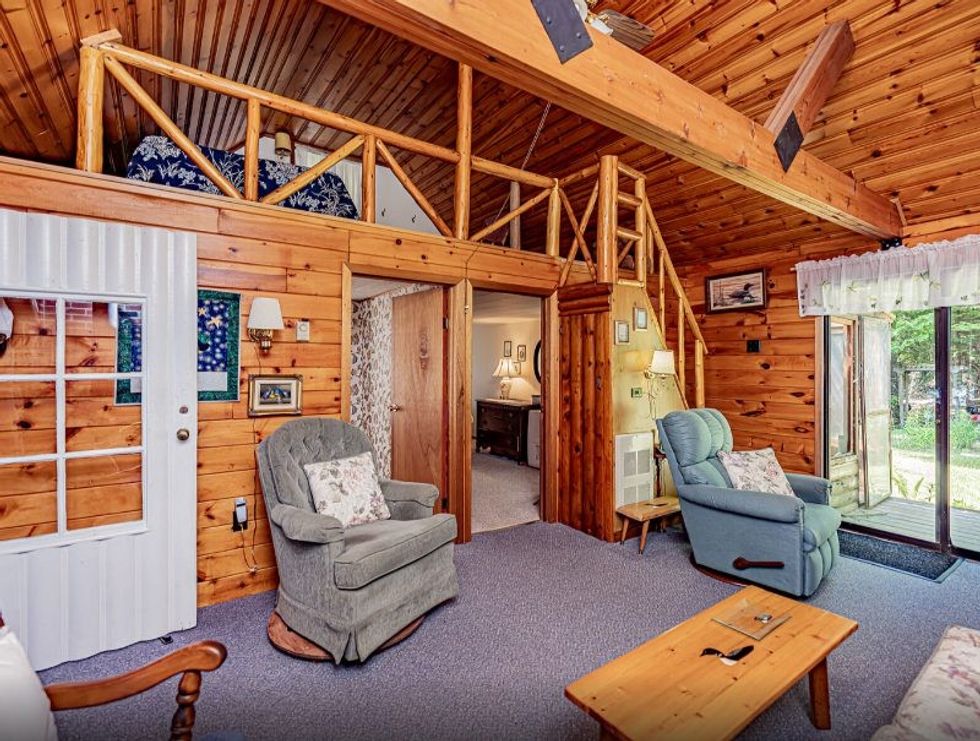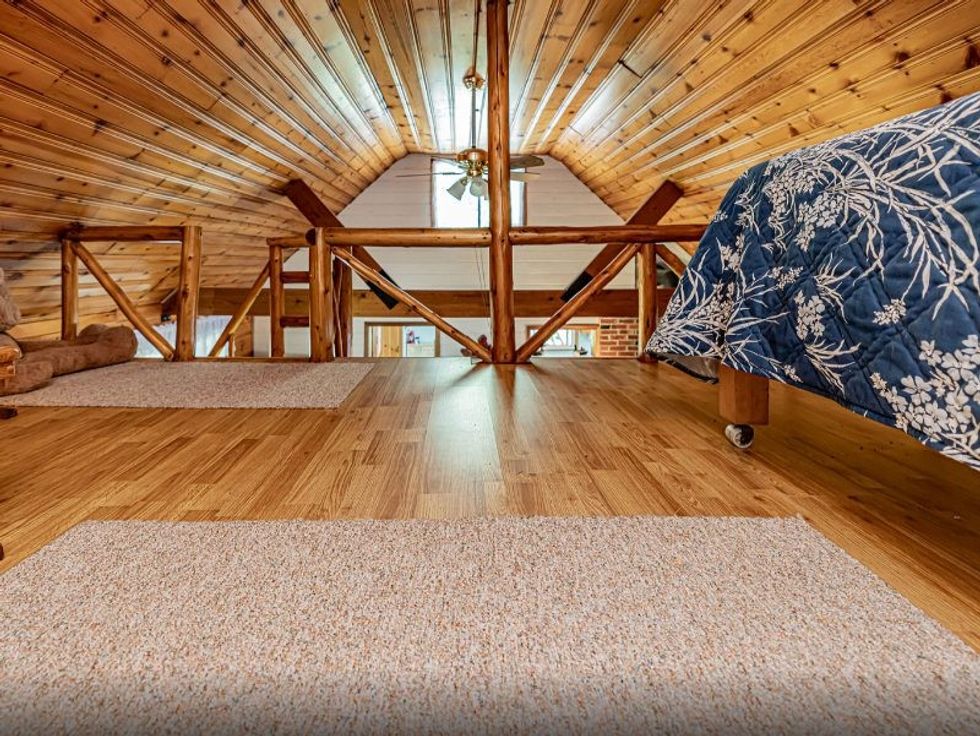 DINING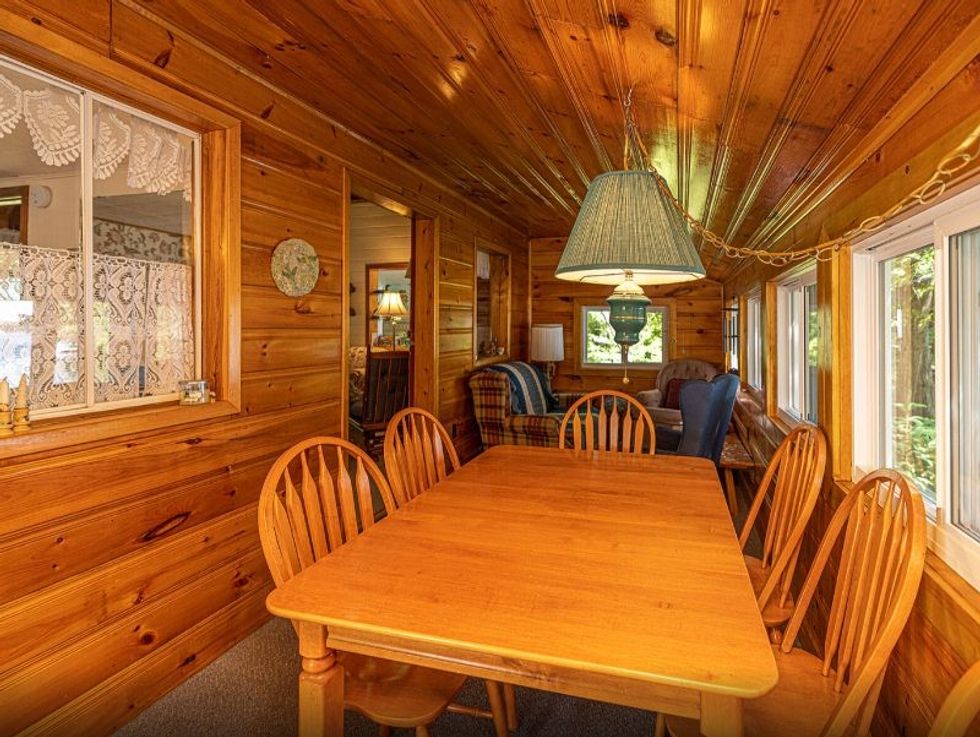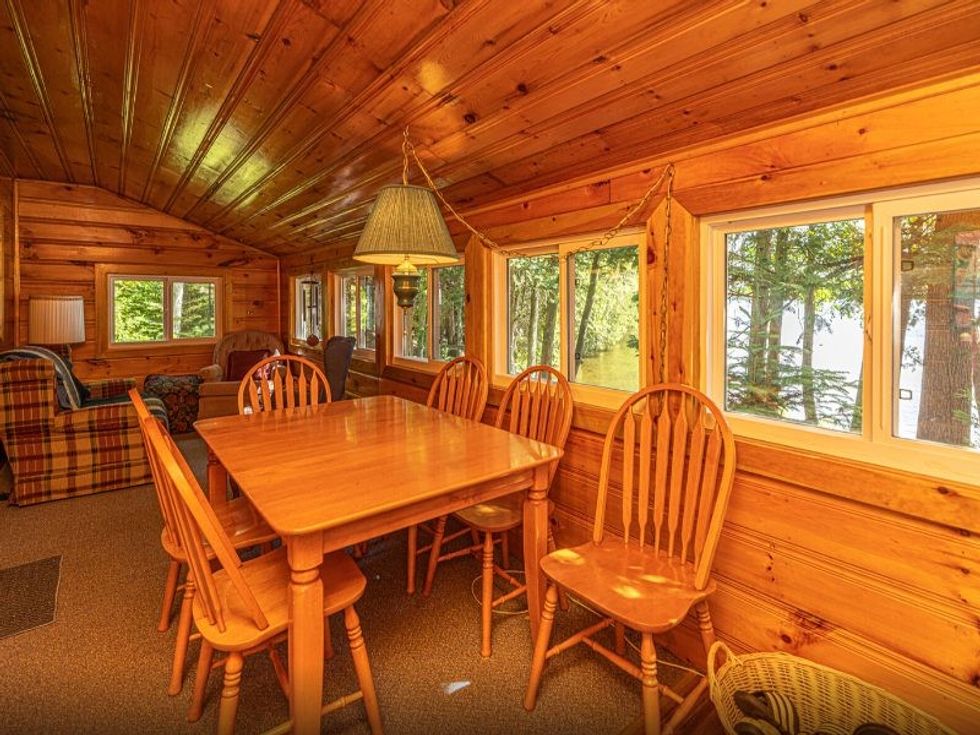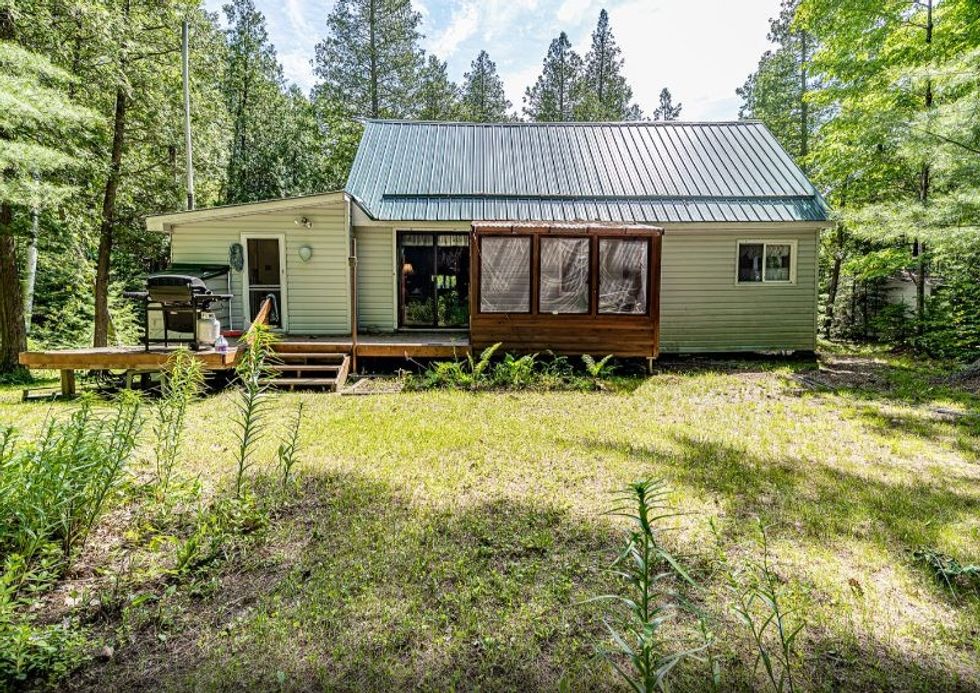 ---
This article was produced in partnership with STOREYS Custom Studio.