While Ontario's cottage country flourishes in the summer, the winter months are not to be overlooked by any avid cabin-goer.
---
For those looking to escape dreary city weather, slushy streets, and overcrowded transit, a trip to a remote Airbnb not too far from Toronto is the perfect game plan.
And while day trips can be a joy, we all know the real relaxation sets in after a few days off the grid. So whether you're seeking a long weekend trip with your special someone or a group getaway for the week, one of the spots below is sure to suit your fancy.
READ: 'Pent-Up Buyer Demand' in Muskoka's Market Bodes for a Strong 2023
Without further ado, let's explore these seven cozy cabins near Toronto available on Airbnb this winter.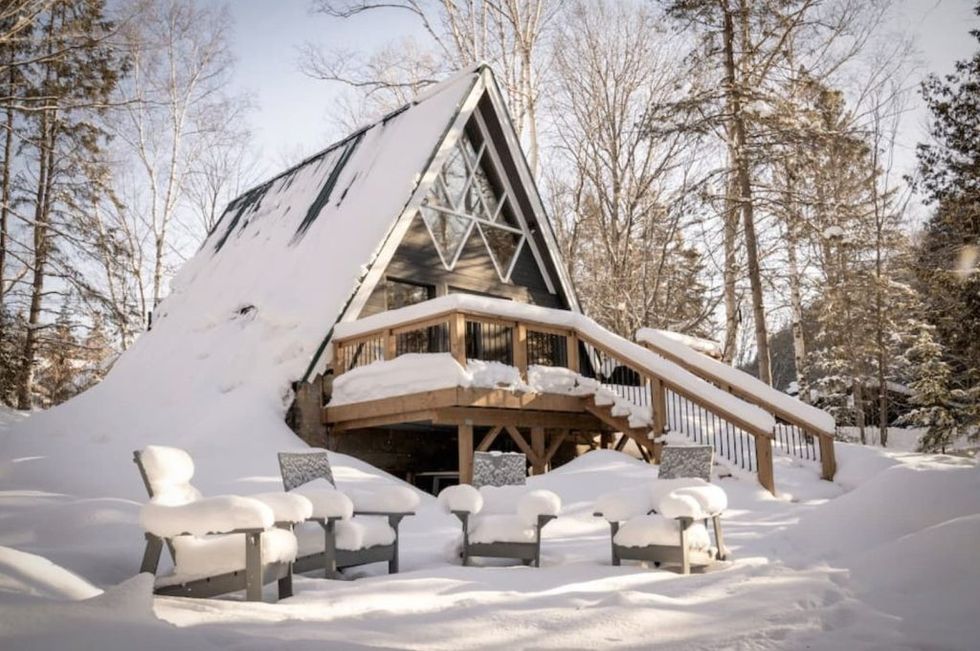 Image via Airbnb
This Airbnb rental is described as a "perfect couple's getaway." Tucked into Muskoka's Hidden Valley, the spot's vibe is '70s-meets-modern, and while it's intended to be small, its large windows make the tiny two-storey feel airy and spacious. Skiing and snowboarding opportunities are only a few minutes away, and hiking or skating can be enjoyed at the nearby Arrowhead and Algonquin parks. No BYO-snowshoes here -- they're available for you to enjoy. This sweet cabin can be rented for $375/night.
Where: Huntsville
Number of Guests: 2
To Book: Click here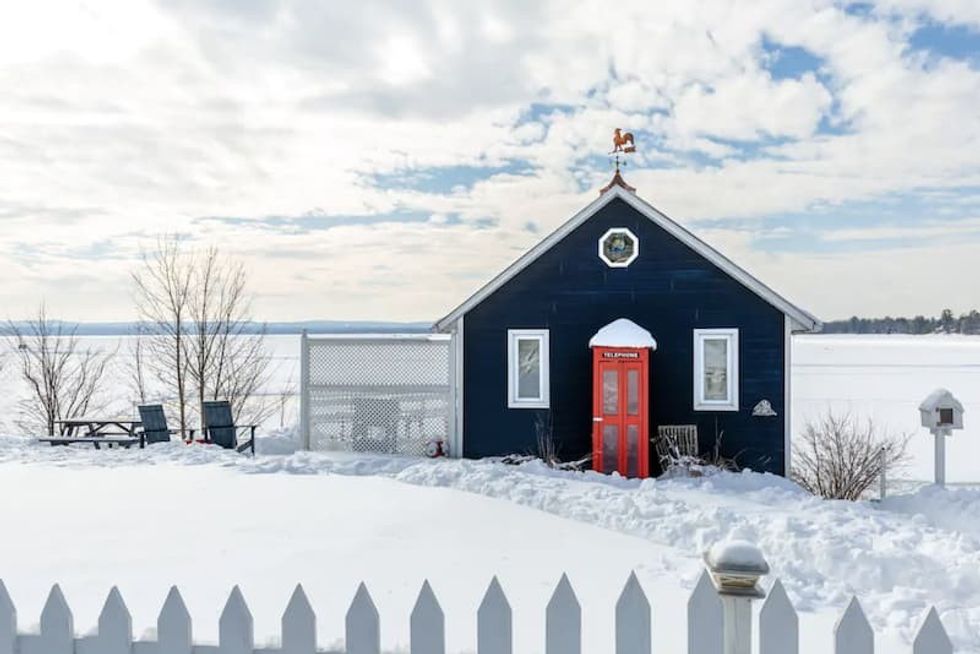 Image via Airbnb
It'll take a bit of a trip, but this secluded waterfront gem is definitely worth the four-hour drive from Toronto. While the lodging itself is tiny, the style it serves is huge: here you'll enjoy a cheery kitchen, a full bath, and a queen-sized bed, all overlooking icy Golden Lake. Arguably a perfect couple's getaway, this cool spot goes for $170/night.
Where: Golden Lake
Number of Guests:2
To Book:Click here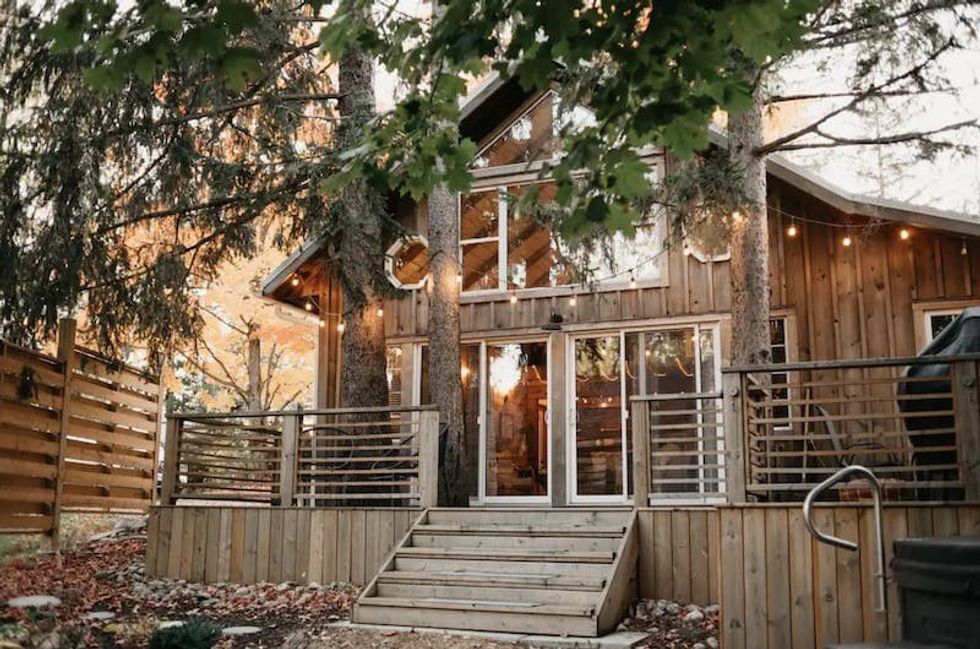 Image via Airbnb
Two hours north-east of Toronto waits Lakefield, where this inviting cabin can be found. The rustic exterior is balanced by an interior that blends beachy boho with mid-century chic, while two private decks offer the perfect place to stargaze. During winter months, both a private hot tub and a sauna are available for guest enjoyment. Embrace rustic chic for $225/night.
Where: Lakefield
Number of Guests: 4
To Book: Click here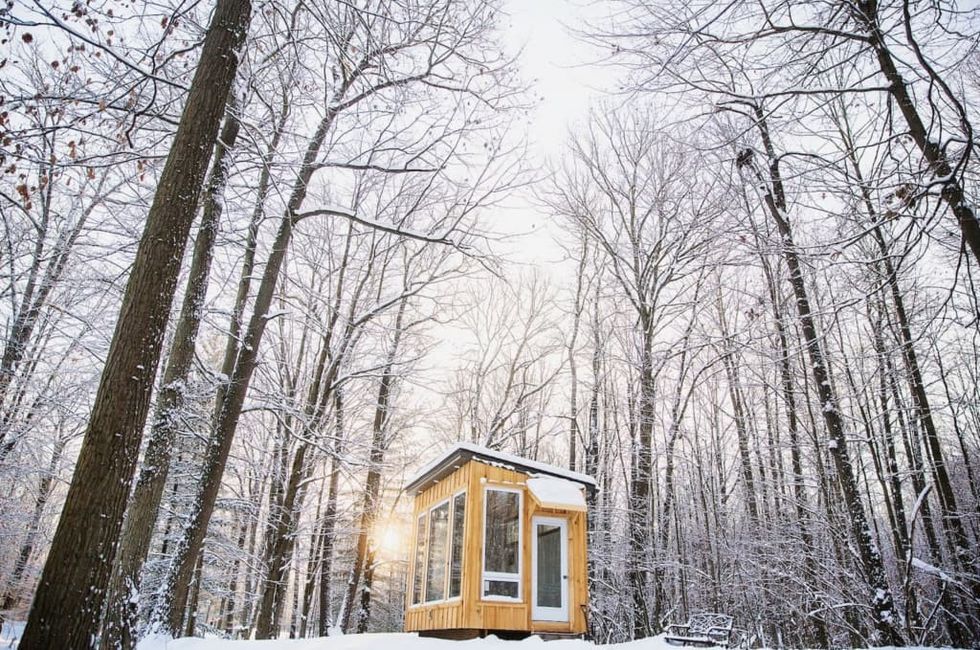 Image via Airbnb
Coming in at just 107 sq. ft, this "Tiny Cabin" is the ideal spot for those looking to disconnect from the urban hustle and take a few days slow. Inside this little build you'll find one bedroom, plus several large windows that bring the feeling of the outdoors in. You can add food delivery onto your stay for ultimate ease. Just be warned: there's no washroom inside the cabin. Instead, you'll find one a few minutes up the property. This spot's priced at $133/night.
Where: Fernwood Hills
Number of Guests: 2
To Book: Click here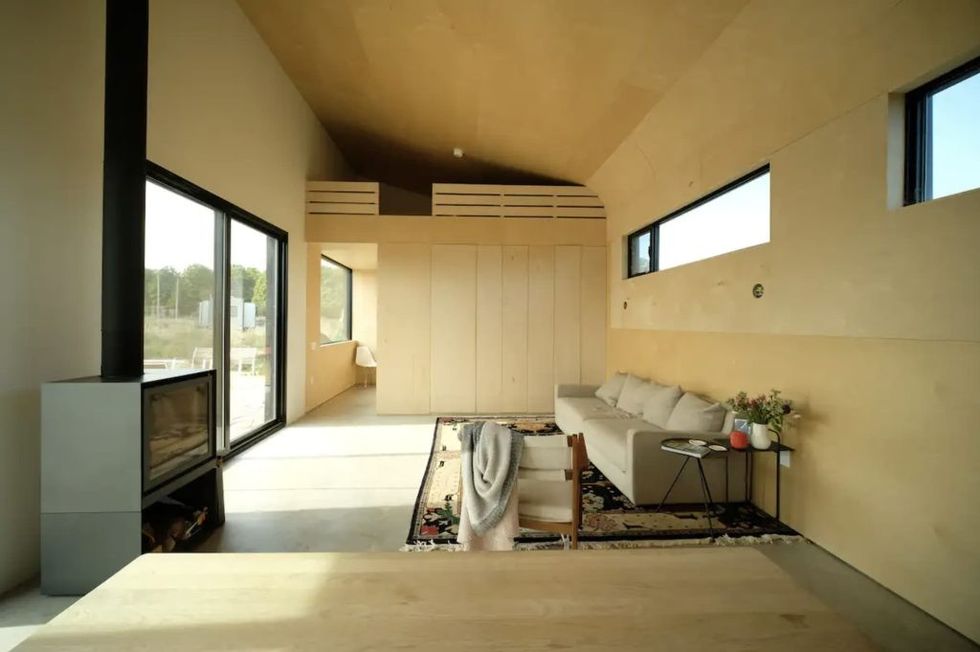 Image via Airbnb
With its design inspired by the Danish word hygge -- which roughly translates to cozy -- this wine country opportunity is not to be missed. Your direct surroundings here are quiet and rural, but town is just a few minutes out. There, you can enjoy a coffee or a winter beach visit, or stop by a local winery. In addition to a maximum of two adult guests, up to four children (aged nine and under) are permitted to stay at this rental. Call it (temporary) home for $250/night.
Where: Prince Edward County
Number of Guests: 2 (+4)
To Book:Click here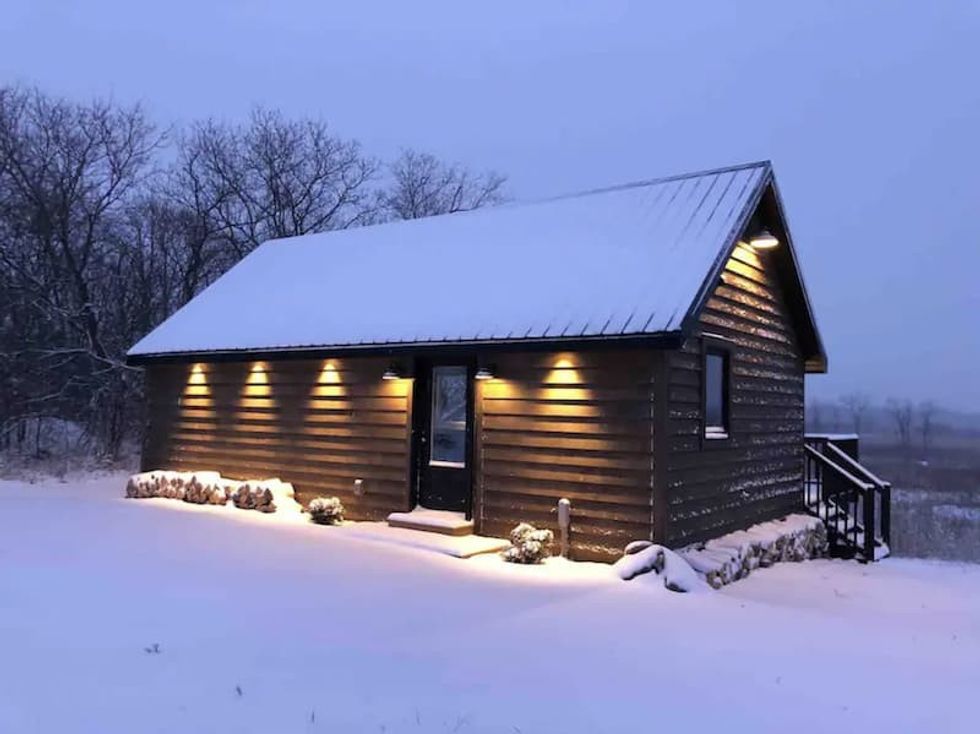 Image via Airbnb
On a sprawling acreage in Prince Edward County, "Cottontail Ridge" offers all the benefits of a fully-renovated cottage, plus farmhouse charm. The interior is airy and spacious, with a vaulted ceiling, a comfy bed (topped with organic linens!), and a cooktop kitchen plus a two-seat, marble-top bar dinette. This rental's listing says you may be lucky enough to see a family of cottontail rabbits during your stay, or turkey, coyotes, fox, or deer. Stay here for $193/night.
Where: Prince Edward County
Number of Guests: 2
To Book:Click here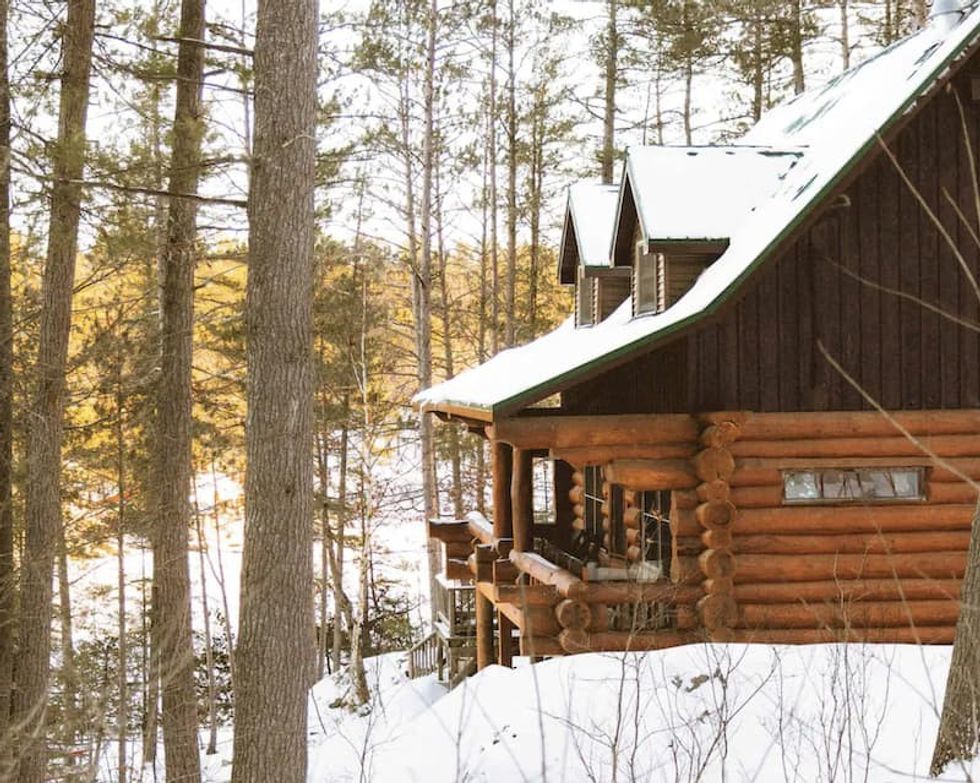 Image via Airbnb
Planning a group getaway? This stunning four-season log cabin, located in Muskoka, may be just the ticket. The space sleeps six, with a full kitchen, a wood-burning fireplace, and other cozy amenities. Surrounded by two acres of pine forest, the lot boasts 200 ft of waterfront on the Severn River. Pretty, peaceful, and private, this rental goes for $515/night.
Where: Muskoka
Number of Guests: 6
To Book:Click here
Muskoka