Haliburton
Haliburton
This Haliburton Modern Offers the Perfect Place for a Cold-Weather Escape
If these frosty mornings have you fantasizing about a cold-weather cottage country escape, the Rock Retreat Compound is serving what you seek. (Trust us, we know — we've experienced the place first-hand.)
Overlooking Boshkung Lake, this sun-soaked modern boasts contemporary design, natural views, and sun-soaked spaces for optimal Vitamin D exposure… even when the air is cool.
Newly-built and taking advantage of the phenomenal natural landscape that surrounds it, the precious place boasts 4 beds, 3.5 baths, plus a self-contained guest cabin.
In fact, while the property's front-facing long-lake views are unmatched, the guest house's back deck puts up a fair fight for the award of "most impressive sight," as it's surrounded by natural rock formations, which provide a sense of intimacy and connection to nature.
The front of the place, though, does offer an ideal spot from which to enjoy jaw-dropping sunsets over the lake in the evening hours. And speaking of the home's aquatic elements, the newly-built docks (two!) and private boat launch are bonuses for those who are willing to risk the chill of winter air for a closer look at the glittering reflection.
Inside, meanwhile, an open-concept kitchen and living room provide the ideal atmosphere for entertaining, or for simply savouring the warmth of the sun streaming in through the entire west wall of floor-to-ceiling windows.
Stainless steel appliances in the kitchen are top-tier, while heated floor through the entire home (save for the laundry room, those are bamboo) ensure autumn and mid-winter comfort. The bedrooms each bask in sunlight, the bathrooms are vast and spacious, and the rooftop deck — again, you want to brave the chill — could be the perfect spot to cozy up with blankets and a hot coffee.
Concierge services are available, alongside catering, private chef services, daily maid service, and water taxis. To amp up the experience of your stay, you can enjoy a yoga lesson on the dock, or have groceries, wine, and beer delivered to free up time to simply enjoy your vacation. If you please, cocktails can even be waiting for you on arrival.
Priced at $6,210.14 for a 3-night minimum stay, this mod rental looks like the perfect place to savour a cold-weather getaway. But if you're keen, don't hesitate — there's no way vacancy at Rock Retreat Compound will last long.
WELCOME TO ROCK RETREAT COMPOUNDS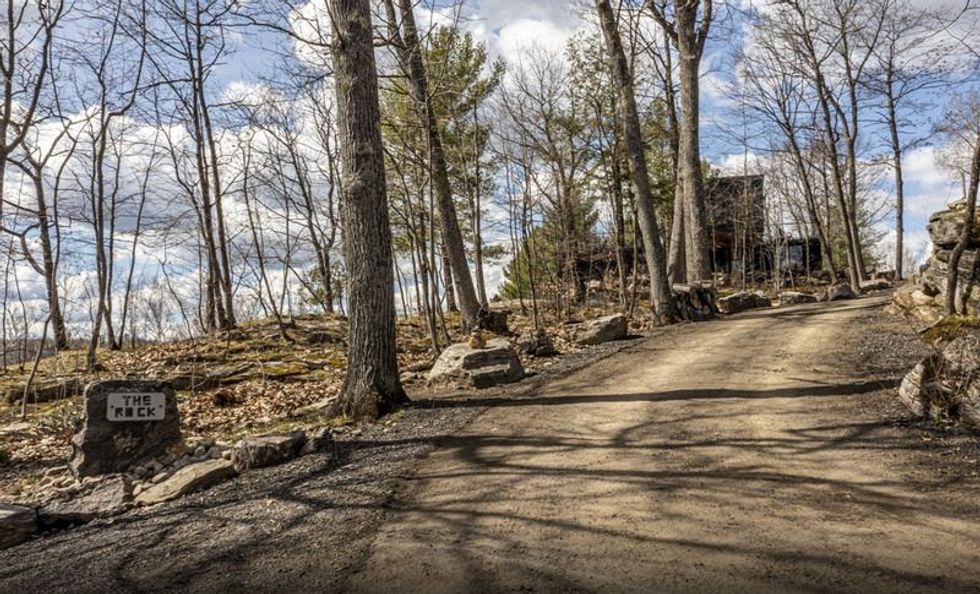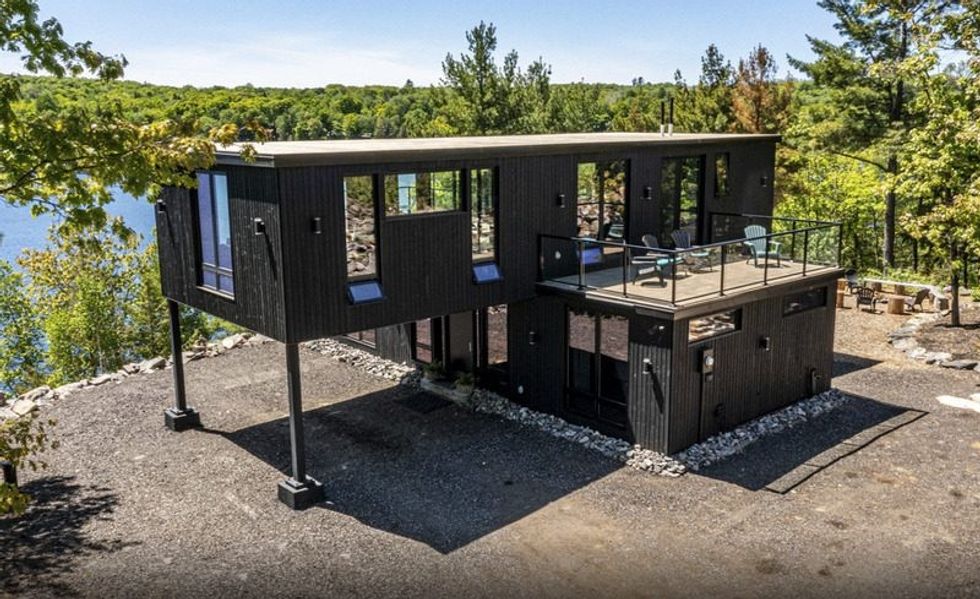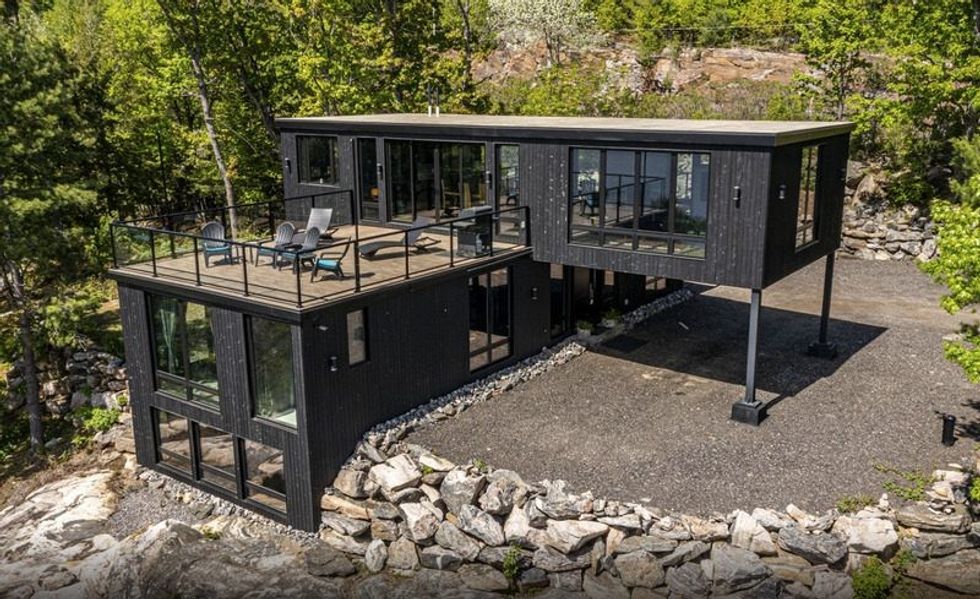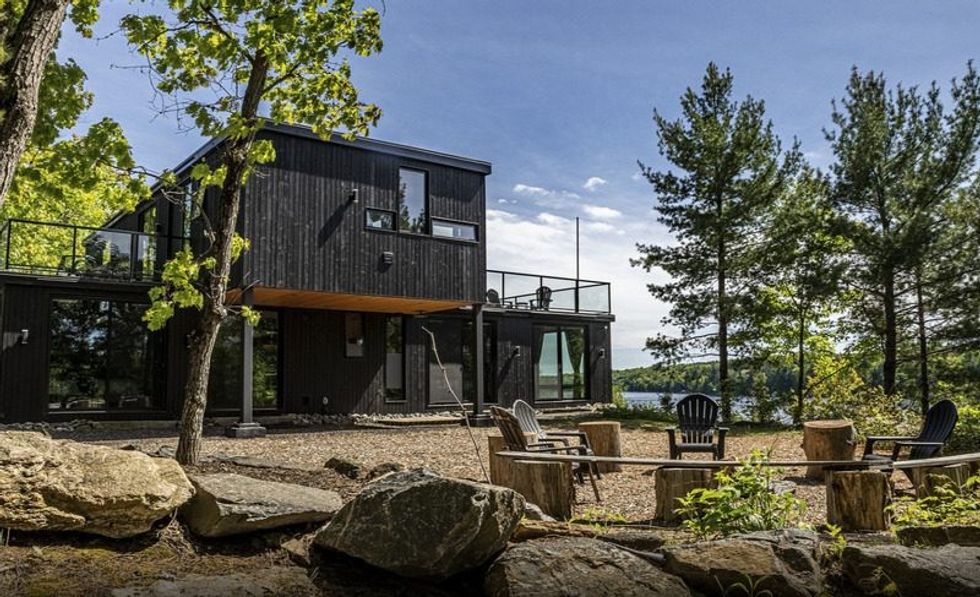 KITCHEN AND DINING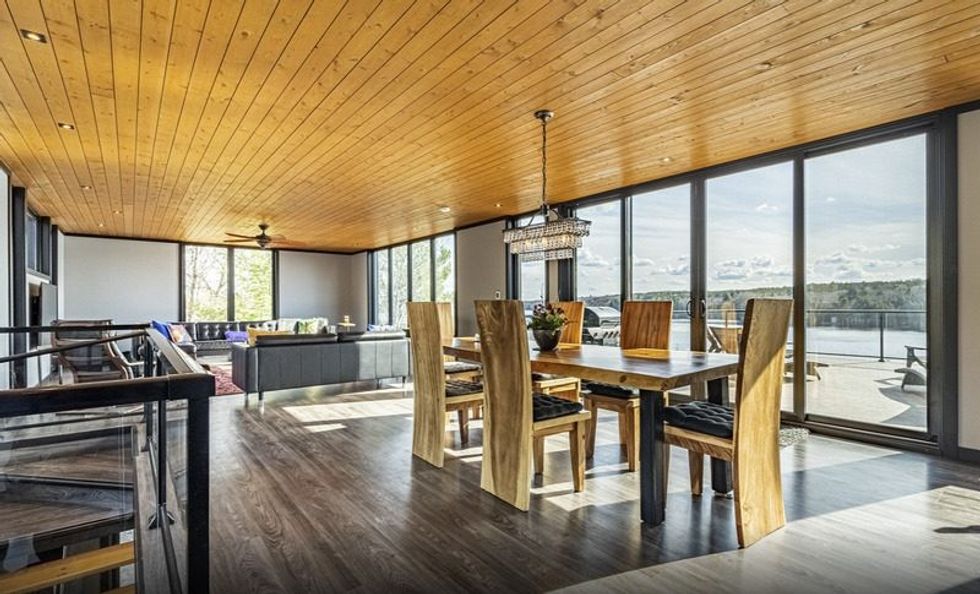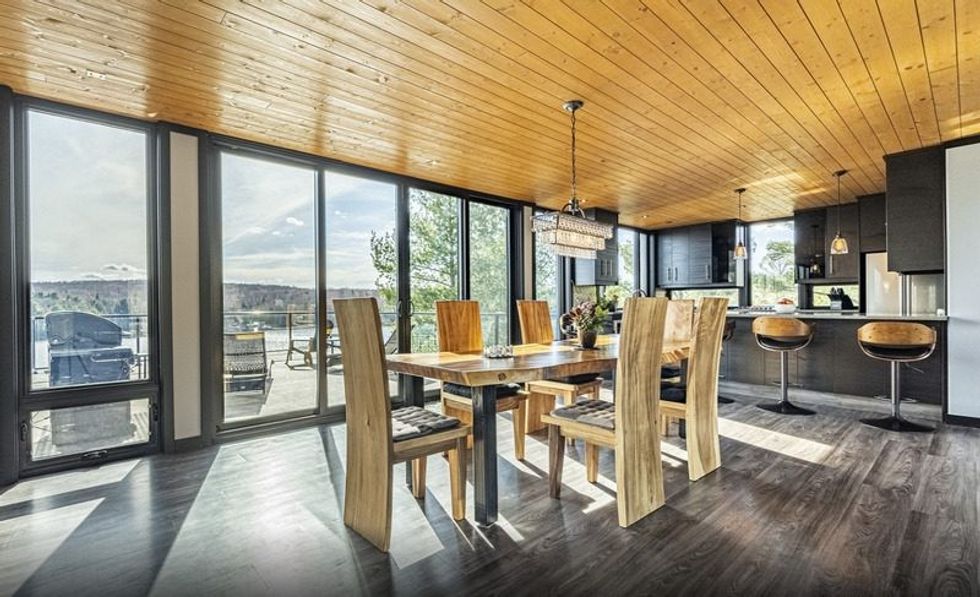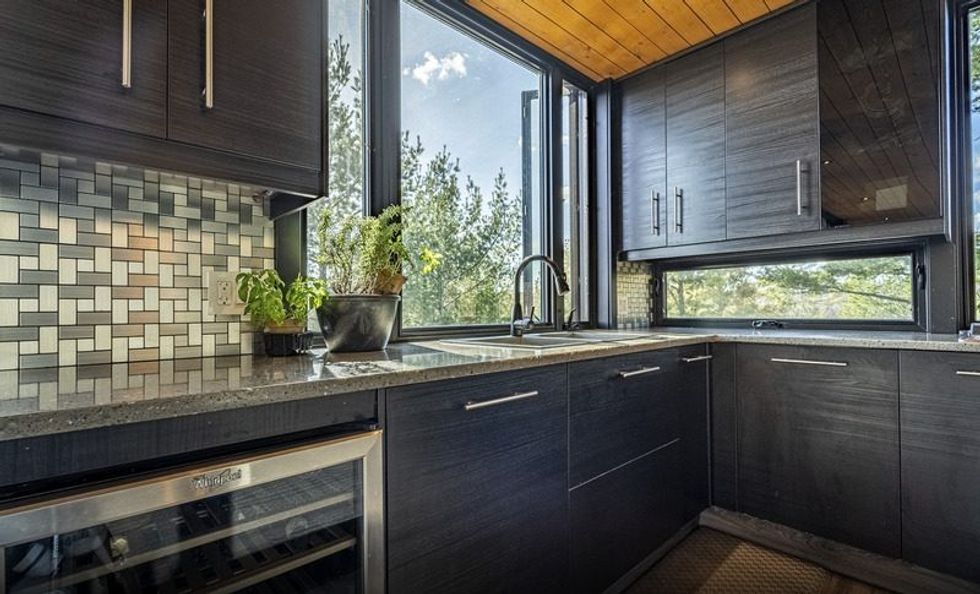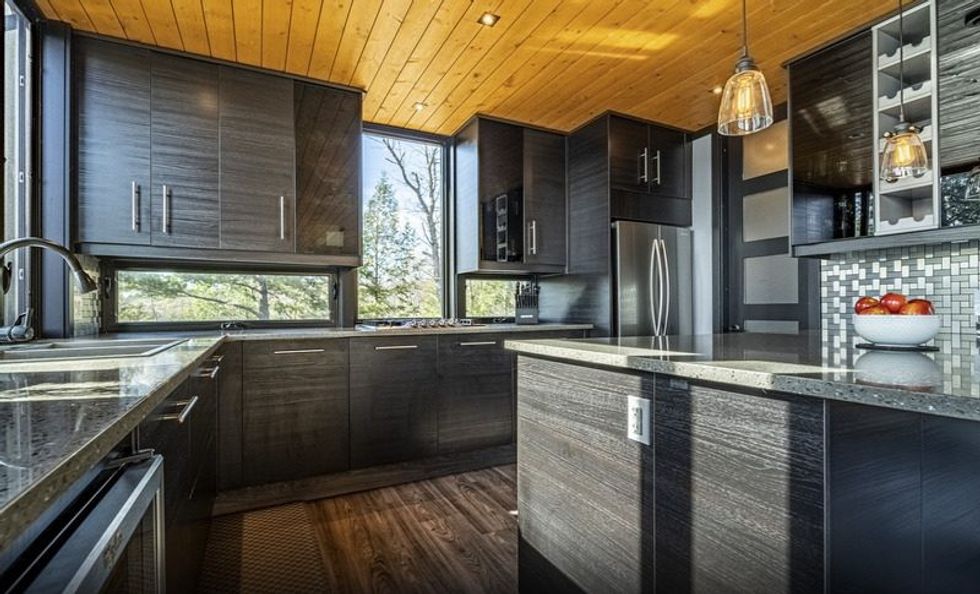 BALCONY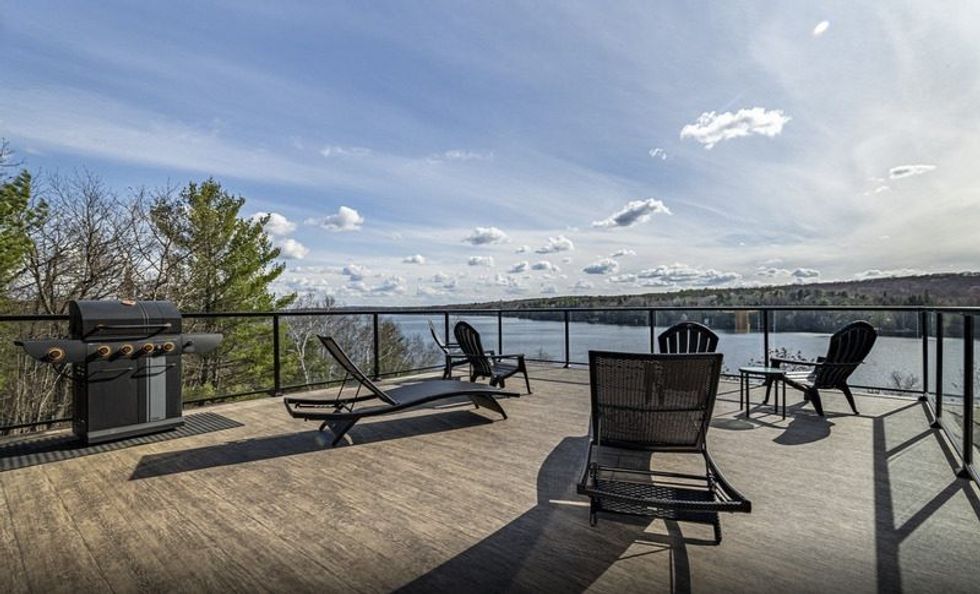 LIVING ROOM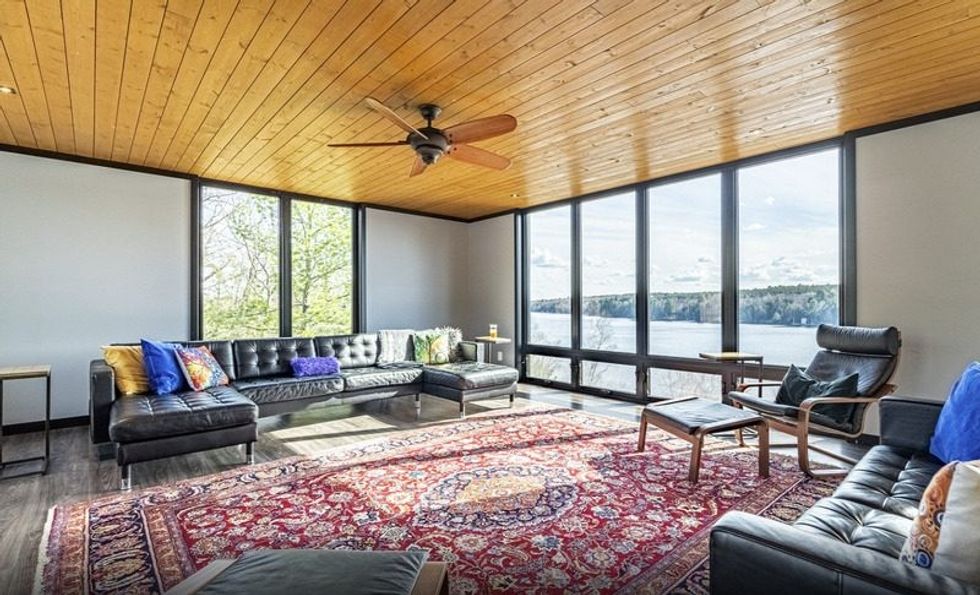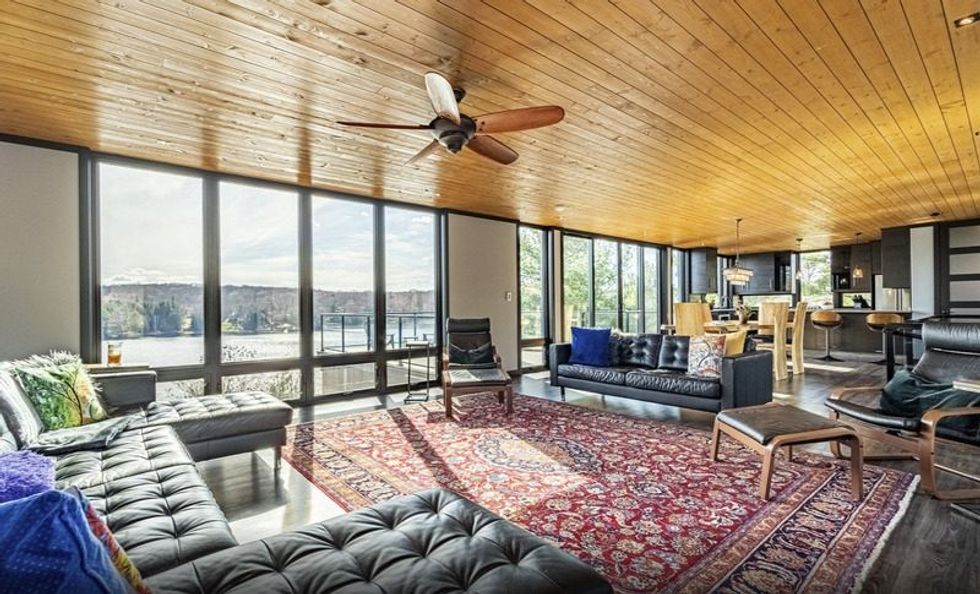 BEDS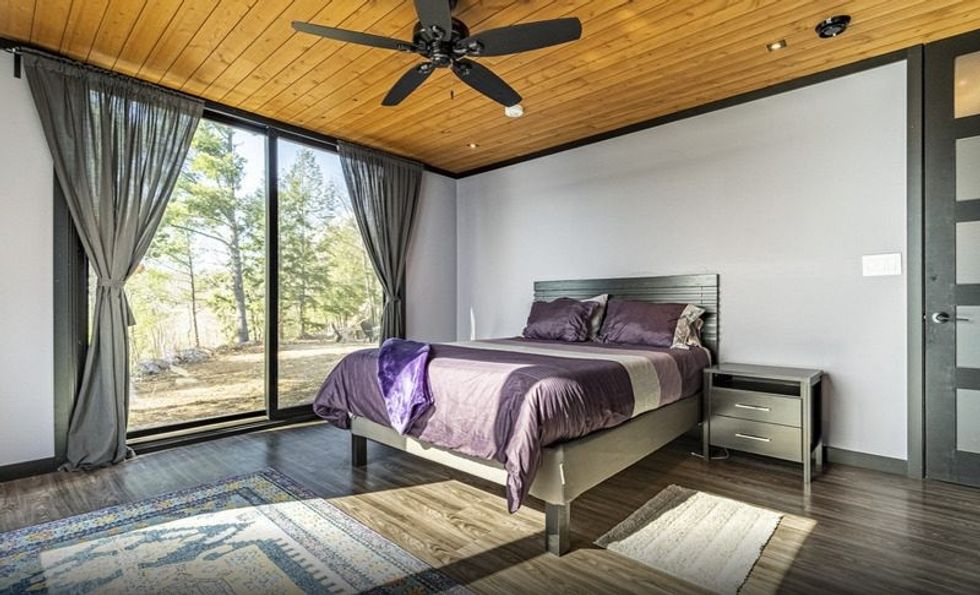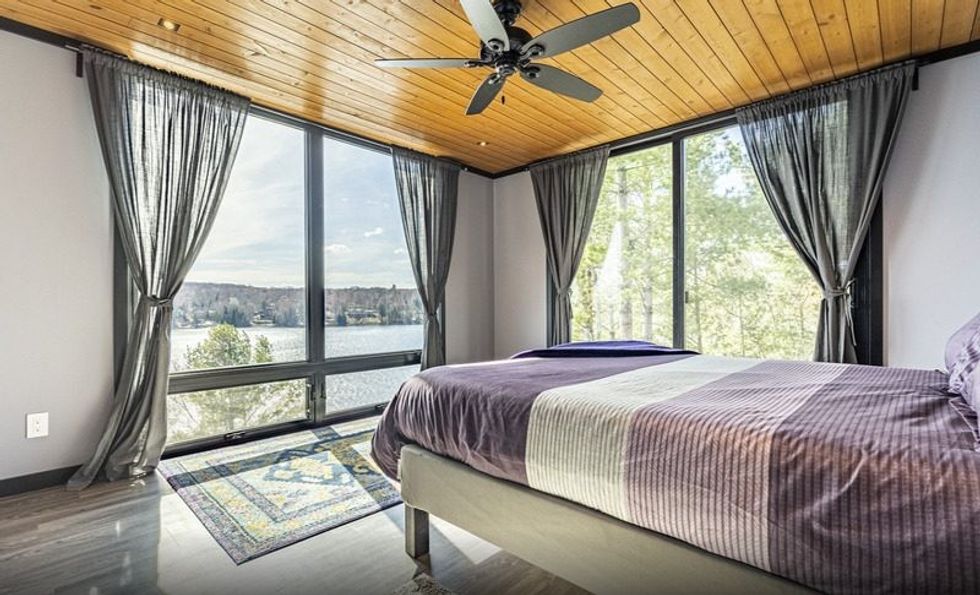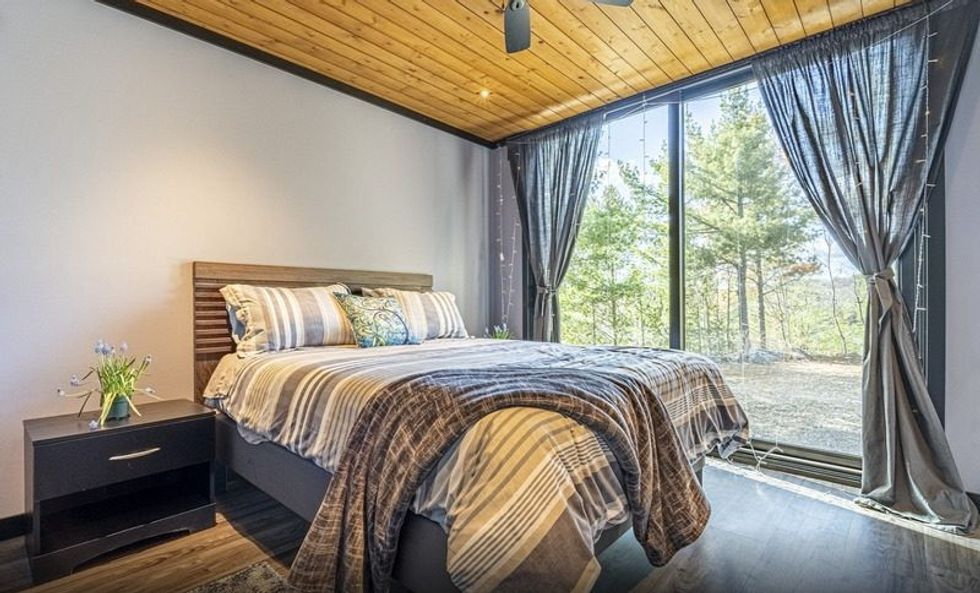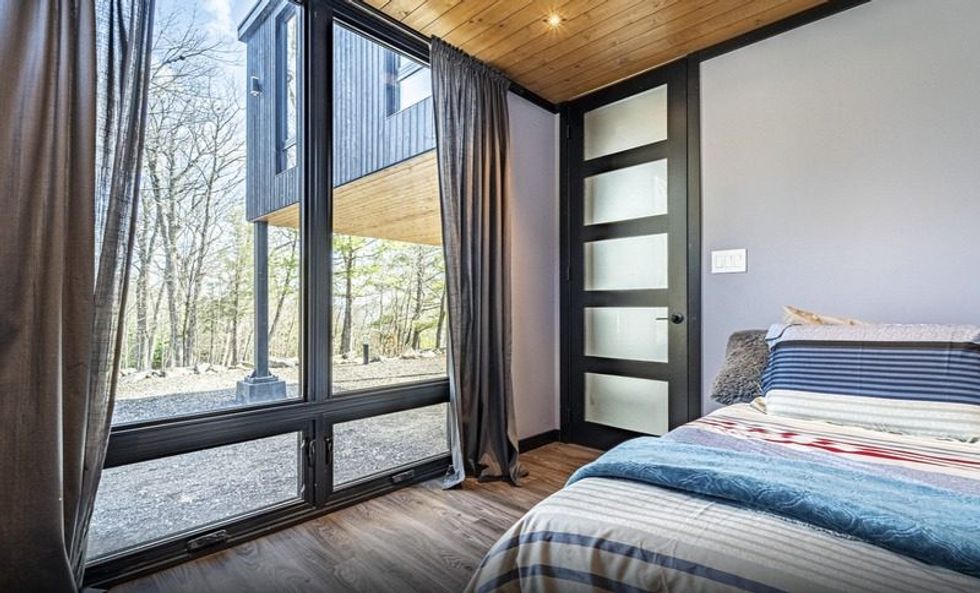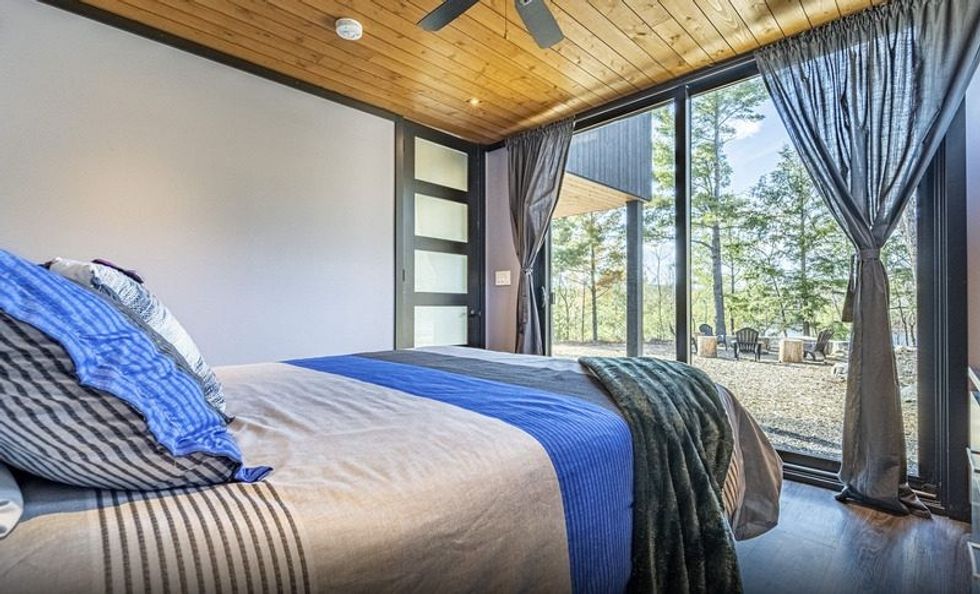 LOUNGE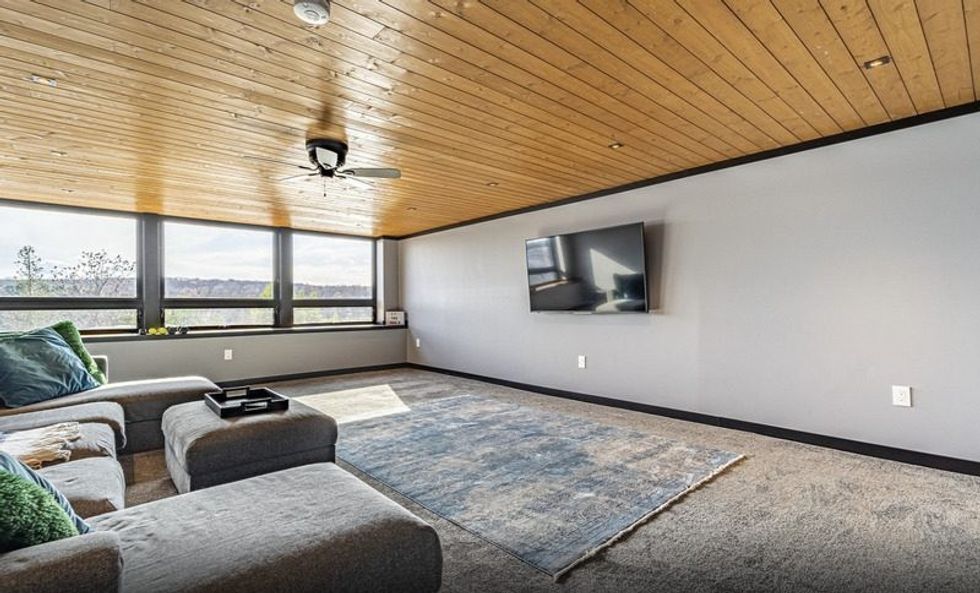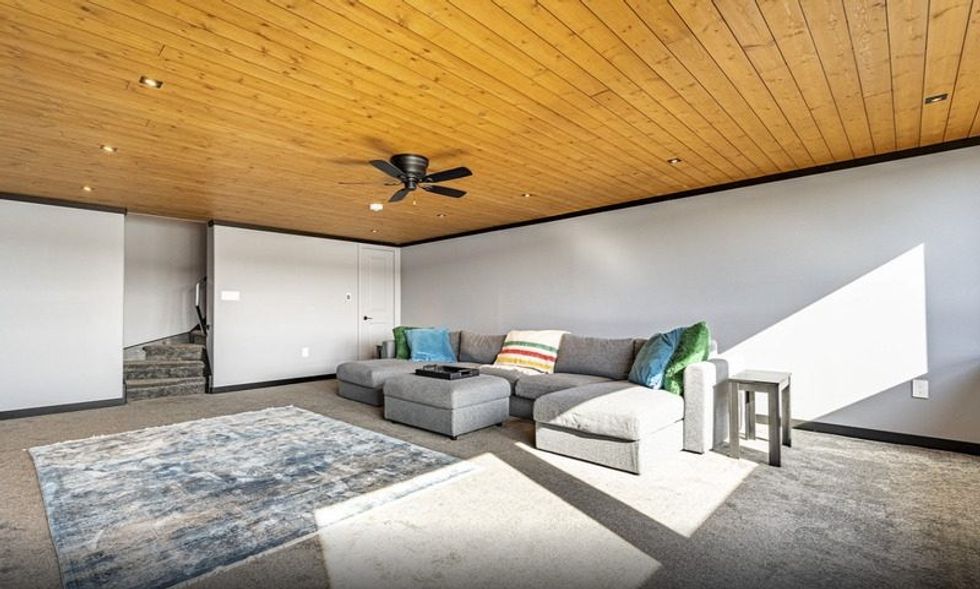 OUTDOOR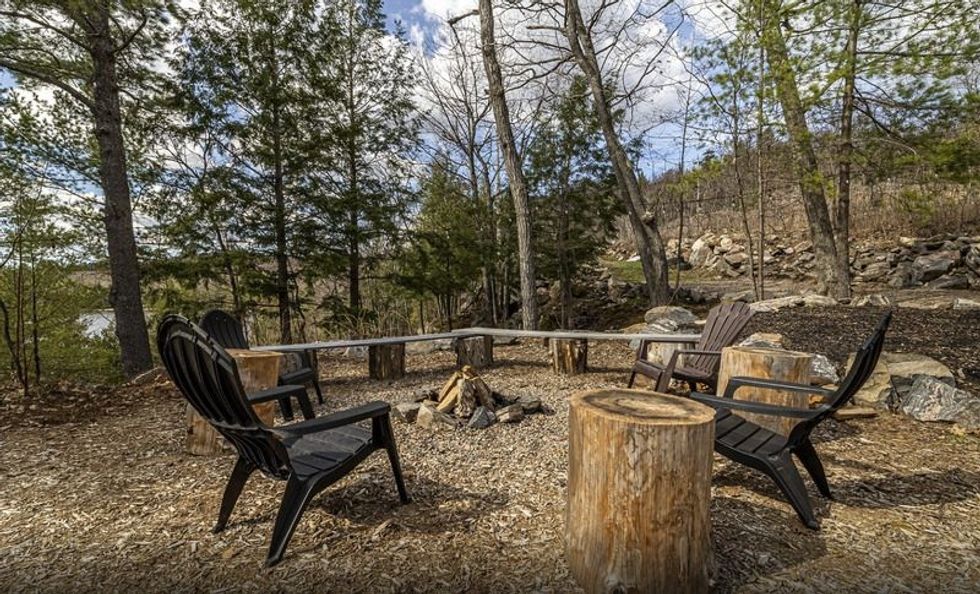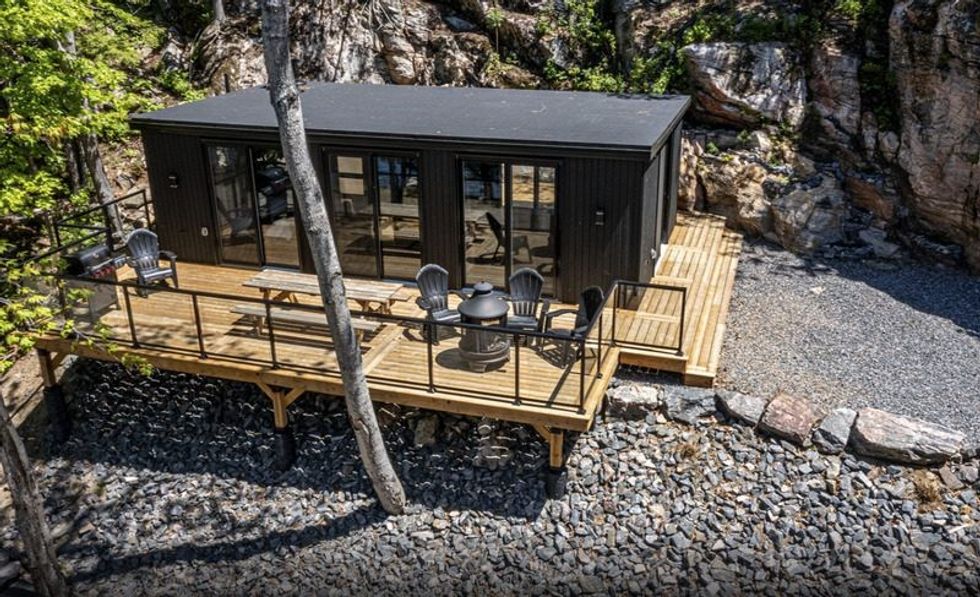 BUNKIE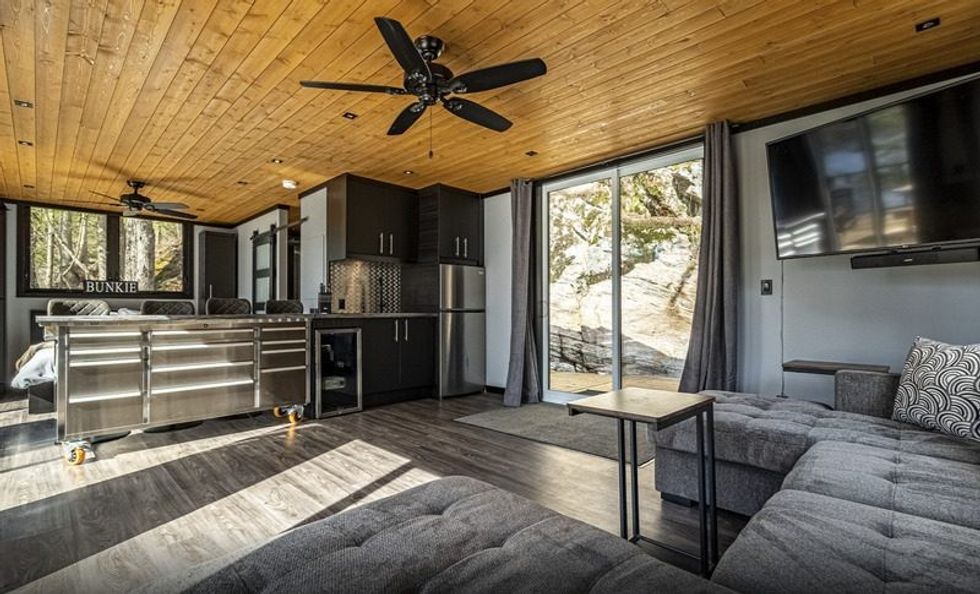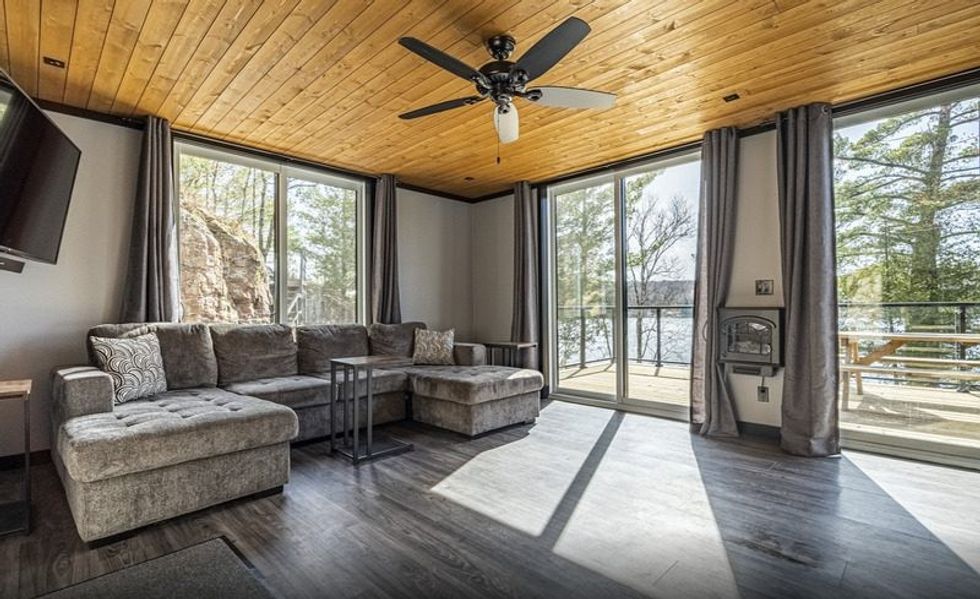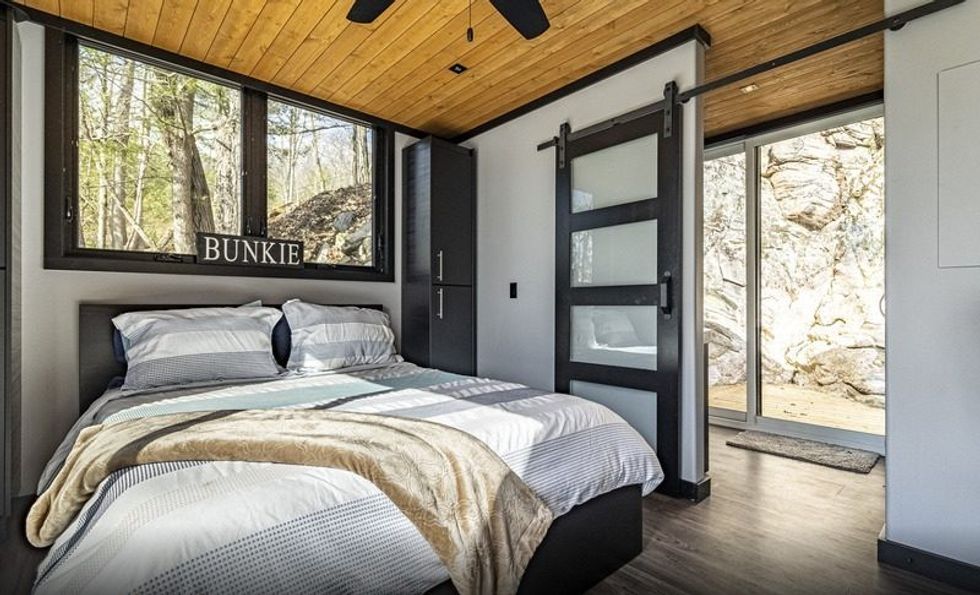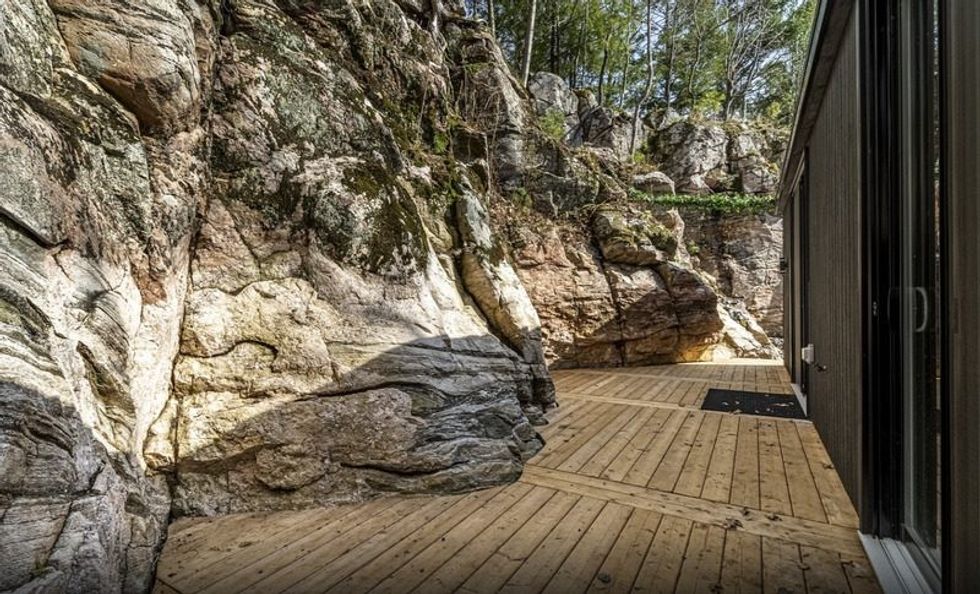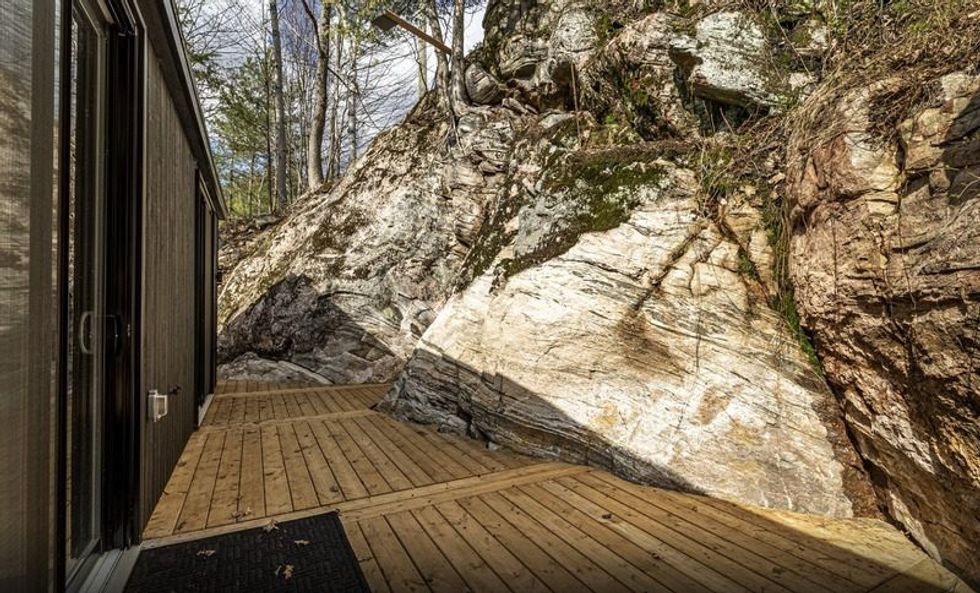 PROPERTY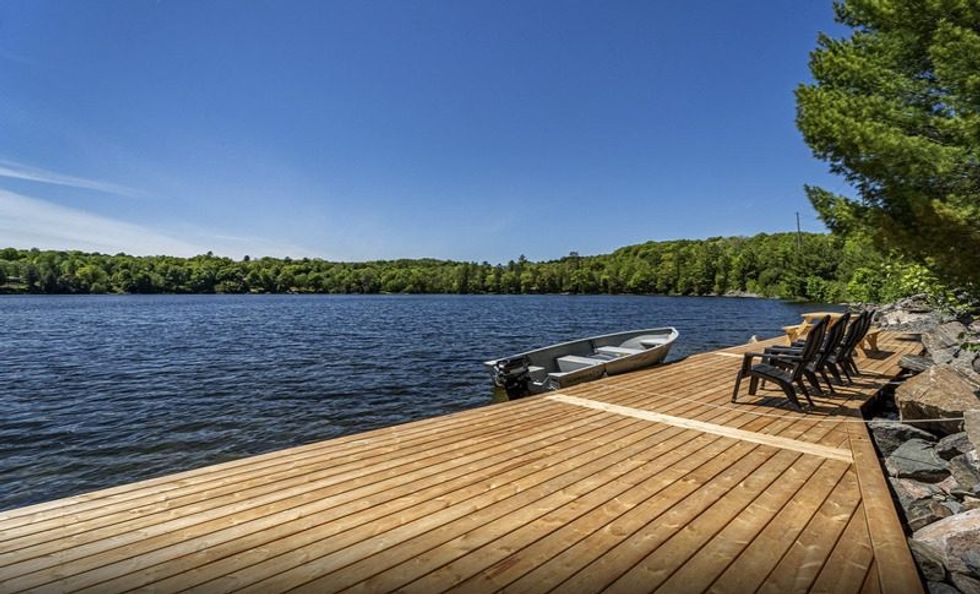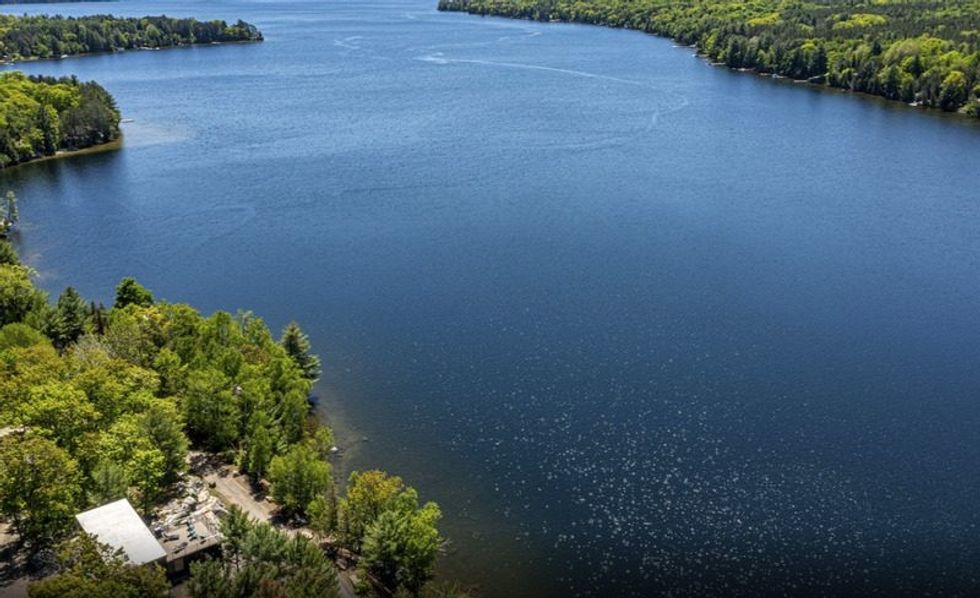 ---
This article was produced in partnership with STOREYS Custom Studio.