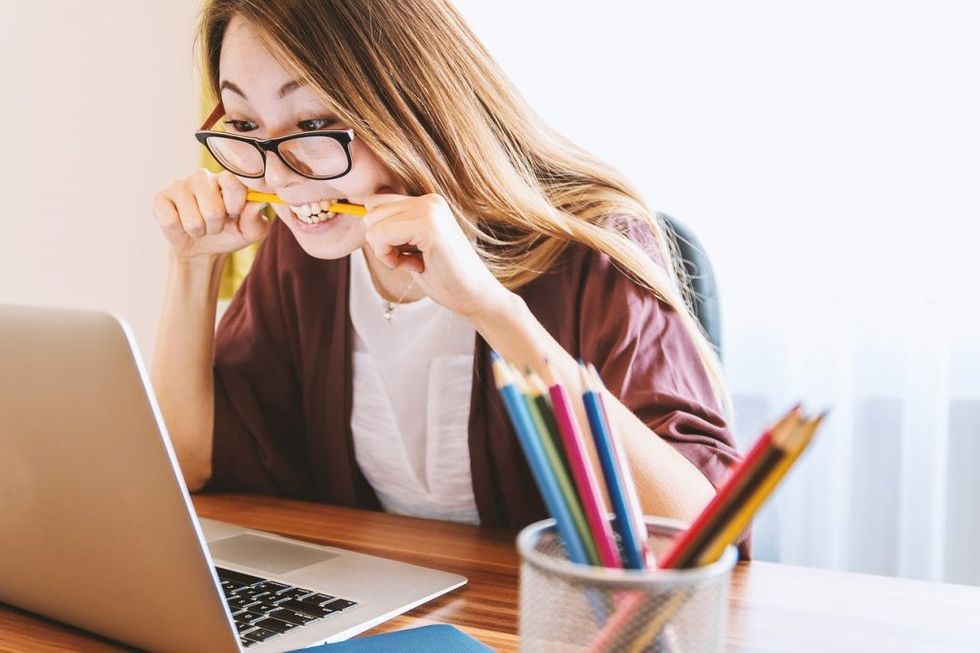 Mortgage broker Elan Weintraub didn't move out of his parents' North York apartment after he graduated from the Schulich School of Business. Nor did he leave the nest once he'd settled into his previous career in corporate marketing.
---
In fact, it wasn't until around the time he got married in his late 20s that Weintraub, now 42, left home for good.
"I was saving and saving and saving," he tells Toronto Storeys.
He was able to save enough money during his extended stay with his parents that after a year of renting a place with his wife, the two were able to purchase their own condo not far away.
It's an approach Weintraub, the director of Mortgage Outlet Inc., suggests more of his company's clients are taking these days. And it's one of the ways Millennials, or the generation born between the early-'80s and the mid-'90s, are getting creative to finance their home-ownership dreams.
"It's largely because first-time buyers don't have much of a choice," he explains.
"You've got many factors. You've got increasing property prices, you have more stress tests, you have higher competition for prime properties. So all of those things make it harder for first-time buyers to get into the market. I was lucky to get into the market when I did."
Recent numbers suggest as much. Even in the past five years, the Toronto housing market has changed dramatically.
Illustrating this point, Penelope Graham, managing editor of Zoocasa, a real estate listings website that also posts commentary, notes how much more home the average price of a condo — $590,184, as of March — could have gotten buyers half a decade ago.
"Five years ago that [average] was closer in budget to a semi-detached house," she says.
Thirty-two-year-old Steve, who asked Toronto Storeys not to publish his surname, has yet to buy a property of any kind. But when he does say goodbye to an apartment attached to his parents' farmhouse in Caledon, a rural part of the Greater Toronto Area's Peel Region, he doesn't plan on renting.
"I personally don't see much of a point renting a place when I could save a bit of capital, buy my own place, and then pay roughly the same amount every month — maybe a little bit more — on a mortgage," he says.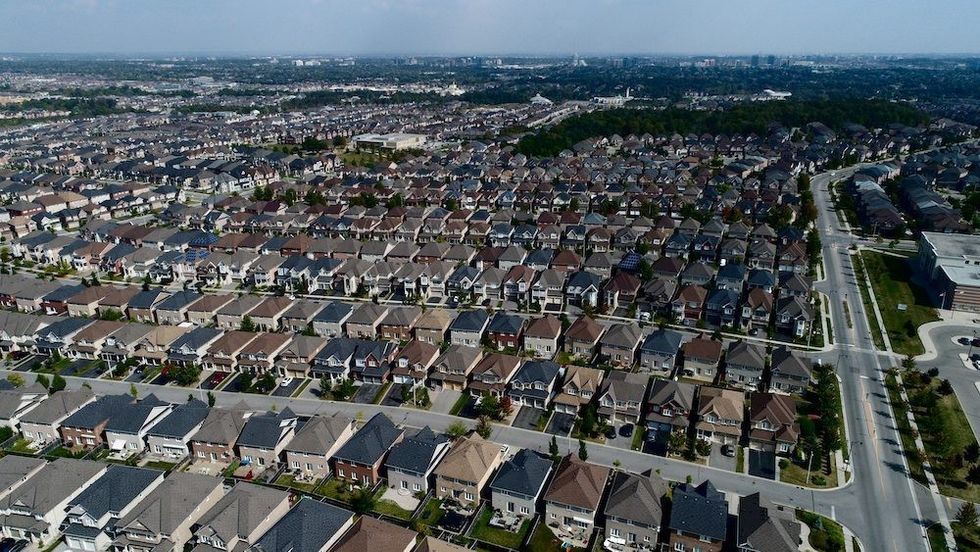 (Graphic courtesy of Affordability.ca)
Steve, who works several jobs including one teaching English online, is able to save funds in part because he pays his parents a below-market rent of $600 per month for the studio apartment he shares with his wife as she awaits a work permit.
The median rent for a one-bedroom apartment in the Toronto census metro area, which is roughly equivalent to the Greater Toronto Area in size, is $2,040. This according to PadMapper, a popular website that gathers rental listings from multiple sources.
Upon returning to Canada with his wife last February, from a decade-long stint teaching in China, Steve browsed rental listings online. Seeing the rents, he quickly decided it made more sense economically to stay with his parents and save.
"My long-term goal is to buy a house. How long that takes, that remains to be seen," he says. "If I go two hours north up near Owen Sound, there's some really cheap properties. But I'd be out in the middle of nowhere."
Maybe it's logical for someone like Steve to save up from the family home and buy property farther outside Toronto. However, to Zoocasa's Graham, in pricey Toronto proper "the argument for home ownership is a lot stronger now."
On the idea of socking away money while renting in the 416 to one day purchase a Toronto home she adds, "That argument doesn't really hold up in today's rental market."
The gap between rents and the costs associated with home ownership — which are historically higher and include things like property tax and, in the case of condos, monthly maintenance fees — have been closing.
Wages have not kept up with price increases, Graham points out.
Beyond living at home, both Graham and Mortgage Outlet's Weintraub say Millennials are piecing together downpayments by getting help from their parents, otherwise known as the Bank of Mom and Dad in these cases.
"Once they're in the market hopefully they're benefitting from earning their own equity," says Graham.
She also notes that single Millennials are getting into co-ownership.
"So they're teaming up with friends or perhaps family members."
Personal Finance