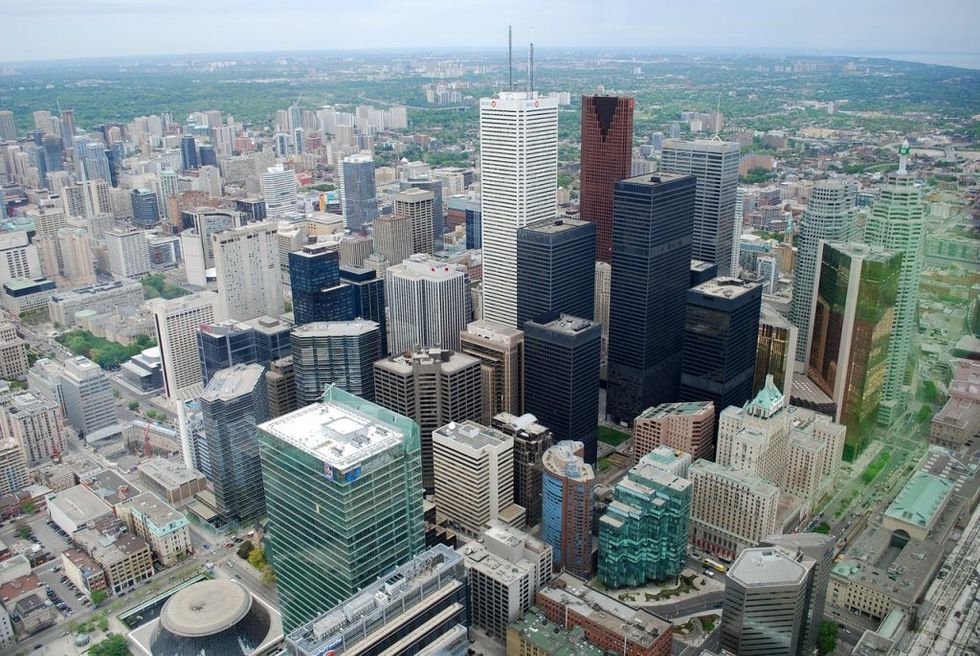 This list of least expensive and most expensive cities for apartment rentals in 2018 definitely has some surprises.
Life for many Canadians will change throughout 2018. The increase in minimum wage has dominated headlines early in the year, with many arguments presented from both sides. Ongoing tumultuous US relations may affect several industries should NAFTA dissolve. And of course, cryptocurrency relevancy is an emotive debate amongst investors and spectators alike.
---
With the latest interest rate increase and the new stress test taking effect, many wonder what will happen to the real estate market that dominated headlines across the country in 2017.
While many predict a slow start to 2018, there are several factors affecting Canada's biggest markets. We're here to help you prepare for what is sure to be an interesting 11 months ahead by looking at dynamics affecting the most expensive and least expensive cities to rent an apartment in 2018.
Most Expensive Cities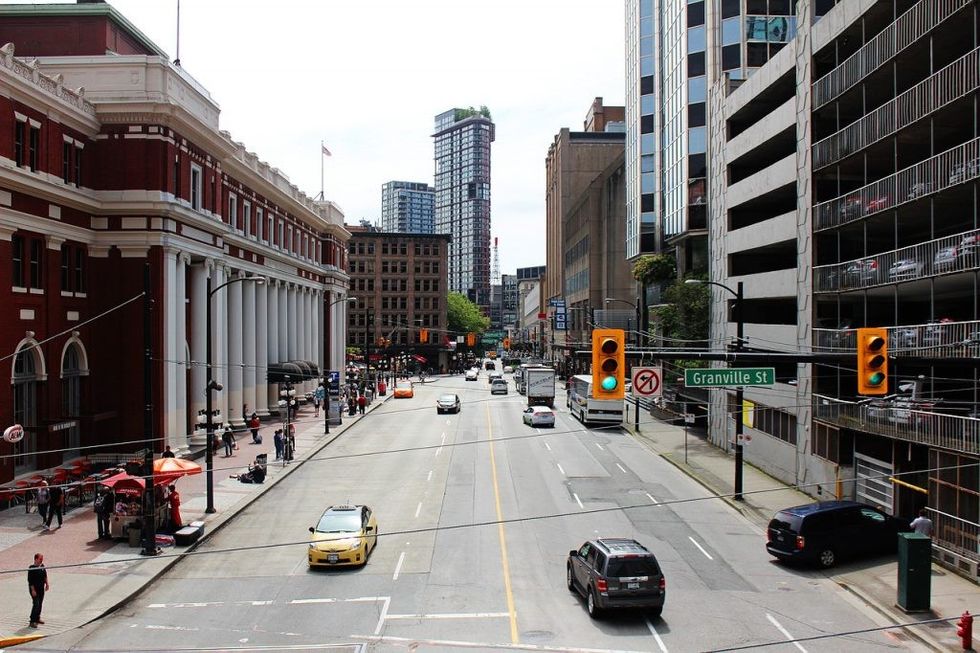 The very beautiful, and very expensive, Vancouver.
The beautiful — and expensive — city of Vancouver.One of the biggest issues affecting Vancouver is housing availability. The Canadian Housing and Mortgage Corp says new housing options will be limited in Metropolitan Vancouver, down nearly eight per cent compared to 2017. The problem is so severe that housing issues could negatively affect the economy. Specifically, there are no housing options for labourers or skilled workers.
If the problem continues to increase in severity, it is possible prices will fall along with the financial health of the economy. However, demand remains extremely strong in this hyper-competitive market. 
Toronto
The Toronto Star reports the city's home prices are expected to rise by 6.8 per cent in 2018, based on research conducted by Royal Lepage. Other articles draw attention to all-time low vacancy rates, and their potential impact this ultra-competitive market. This Financial Post article says spending over $2100 on a Toronto condo isn't overpriced — assuming you can even find a vacant property. Don't expect any price breaks in Toronto rentals for 2018 as the vacancy rate for the fourth quarter of 2017 was 0.3 per cent.
Calgary
The Calgary Sun reports that many experts believe that real estate will become more competitive in Calgary in the new year. With the gas recession seemingly behind us, the economy is picking up once again. Remember, it wasn't that long ago when Calgary was a red-hot market. Royal Bank reported an abundance of condo-style homes available in the city. And while some of the other larger markets are slowing down due to increasing interest rates, Calgary appears to be riding high.
Burlington, Brampton and Barrie
Believe it or not, these three cities are now some of the most expensive markets in the country to rent apartments in the country. For two-bedroom apartments, the average price in these Ontario cities is approximately $1133 a month, making them more expensive than Calgary or Victoria. It appears the unstoppable Toronto market is rubbing off throughout the Greater Toronto Area.
Ottawa
The nation's capital ended 2017 on a high note. Dec 2017 saw a year-over-year increase of 8.4 per cent for properties sold and a 25 per cent increase in condo sales. However, the implementation of the stress test may hurt the city where the market is less competitive when compared to other top cities in the country. If there is an increase, it should be modest.
Quebec City
With a plethora of new non-residential building projects commencing in 2017, it appears the economic state of affairs in Quebec City is on the rise. Housing inventory is still relatively high, and housing is affordable. However, Quebec City has the most expensive average rental rates in the province — a figure that shouldn't slow down as the economy improves steadily. 
Halifax
Appreciation of property isn't common in Atlantic Canada, even though the local GDP is expected to steadily increase in 2018. However, the downtown sector is going through a major revitalization, and the Halifax Convention Centre is sure to be impressive. Halifax is only growing, so it's expected that rental rates will too. 
Least Expensive Cities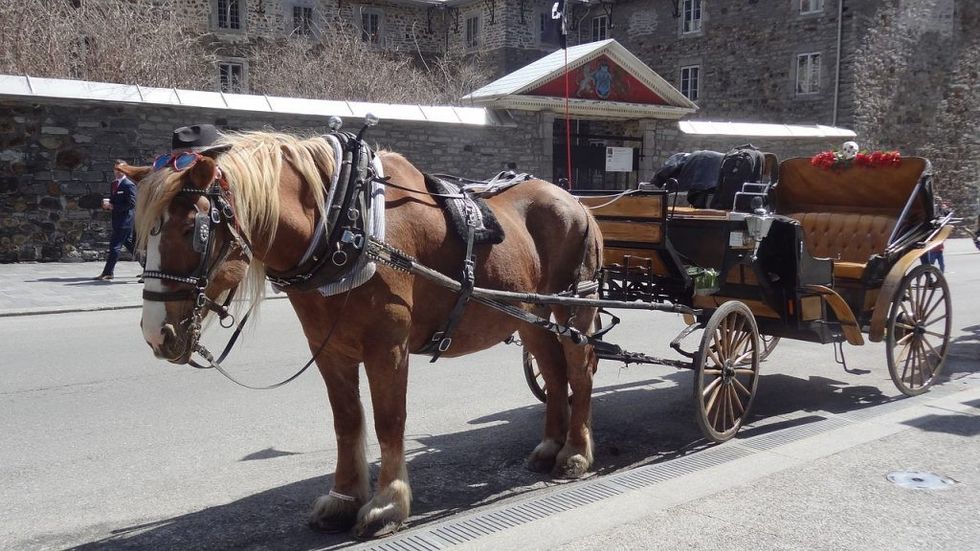 You can find old charm in Montreal, and perhaps you'll find charm in Montreal's lower rent prices too.
Montreal
Montreal is surprisingly affordable when you consider its popularity. The younger demographic is transforming the city core and the demand for modern housing options that appeal to retirees and millennials alike is rapidly increasing. The local GDP is expected to grow by almost two per cent in 2018, but new housing options should present many new and exciting opportunities to live in an amazing city, at an affordable price.
Hamilton
Unlike other cities within an hour drive of downtown Toronto, the Hamilton market hasn't taken off … yet. However, it may not be long until the city catches up. There are several large-scale construction projects in the works, including a $1-billion LRT system funded by the provincial government, which is sure to have a profound effect on real estate once completed.
Saskatoon
Bridge City is another emerging market showing promise — and an increase in rates. While the economy is growing, the demand isn't quite there yet. This makes Saskatoon a very affordable option for young families. Economic diversity is helping to drive the local economy, and the real estate market. Saskatoon is predicted to outperform other cities in Western Canada in the upcoming year.
Windsor
This is one of the most affordable cities to live in Southern Ontario ... for now. It's so affordable and desirable that Windsor is predicted to lead real estate growth in Canada in 2018. The article points to the fact it's not just affordable housing, but luxury estates being built in the mix. Simply put, the Windsor real estate market is the hottest in decades.
For more information about the cost of various rental units across the country, this RentSeeker INFOGRAPHIC is an excellent source of information to help understand which are the most and least expensive cities in Canada for real estate prices.
Renting