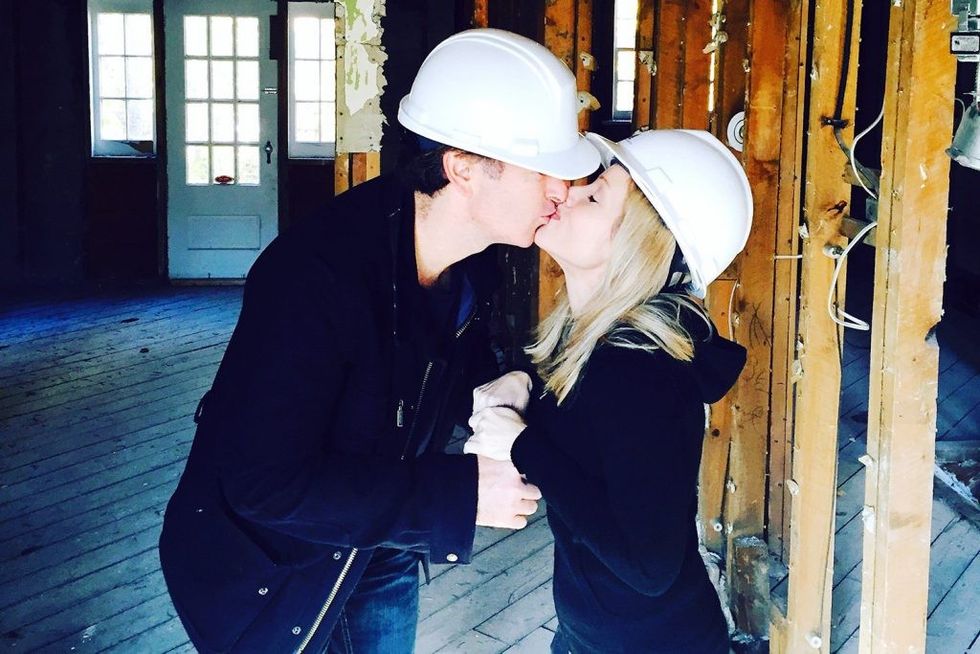 UPDATE: Since featuring Dana Levenson and her family in this piece, her family has finished building their new home. Find out how the journey went and take a look inside Dana Levenson's dream home, right here. 
When 40-somethings Dana Levenson and Kevin Green decided to move in together following nearly six years of dating, they faced a major hurdle: finding a home.
---
Forget heated floors and a garden terrace—the Toronto-based couple simply needed a place large enough to accommodate their blended family, which includes five children ranging in age from nine to 17. While the kids were used to spending time together—they vacationed together, meals and sleepovers were a regular occurrence—each family had its own official space. But then the time felt right to live together under one roof, and so a modern-day Brady Bunch was born.
The New Normal
Blended families—one that includes children of a previous marriage of one spouse or both—now comprise almost 13 percent of Canada's 37 million families with children, according to figures from the 2011 census (the first time such families were counted in a census, which says a lot about the changing family landscape). What was once a rarity has become the new normal. With it comes the challenge of living arrangements.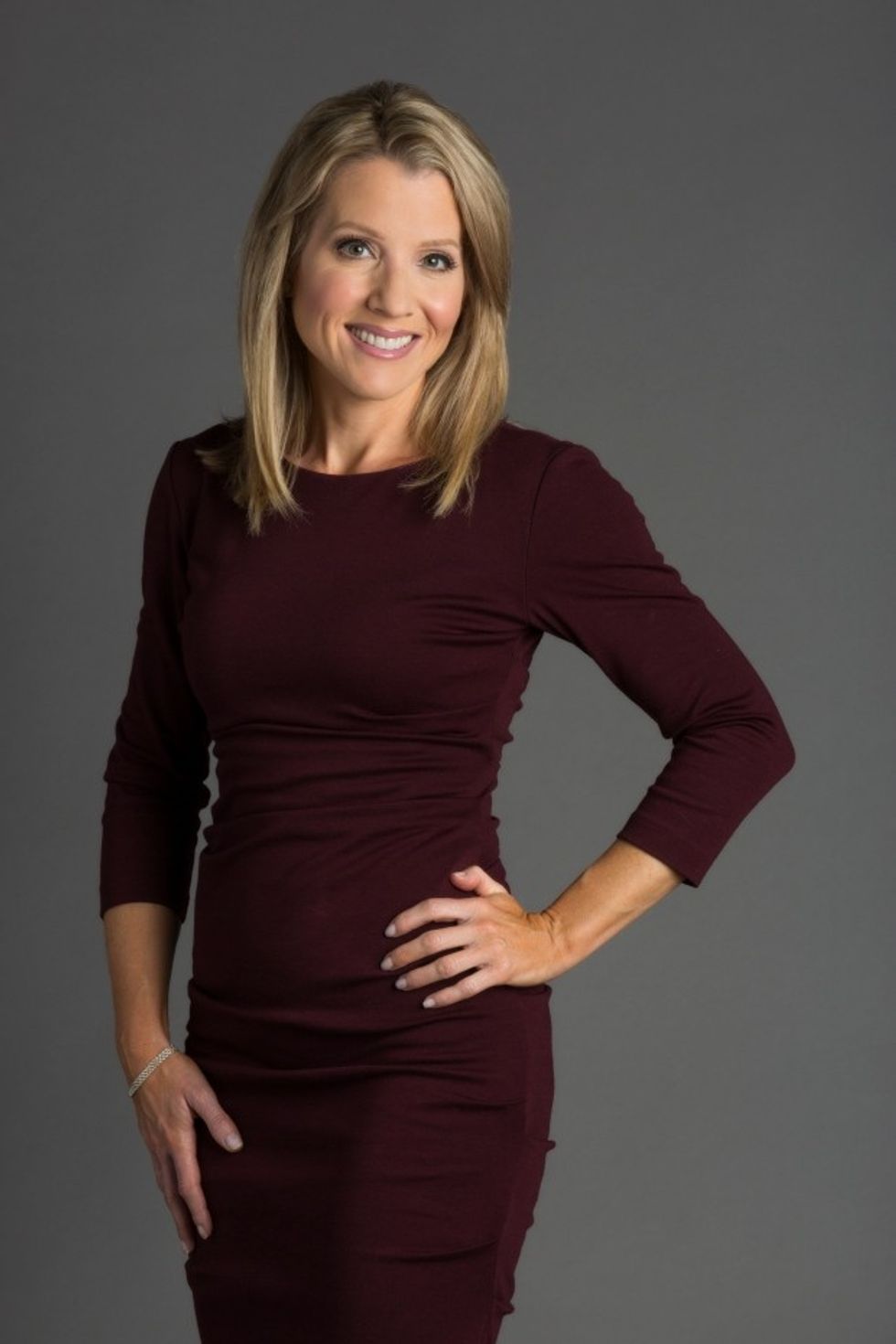 Dana Levenson, newscaster at CTV Toronto
"Suddenly, we were doubling our family size. How do you make that work in a metropolis like Toronto, with two busy parents working insane hours?" says Levenson, a longtime newscaster at CTV Toronto.
As she and Green, a family and emergency doctor, quickly learned, there are few options for two working parents looking for a large family home in midtown Toronto—affordable ones, anyway.
"To buy a five-bedroom home in midtown that is even partially renovated, you're looking at $1.5 to $2.5 million. It's insane! The ones we liked, in our price range, were not even close to being big enough in terms of bedrooms. And anything large enough would have needed a lot work, which was out of our price range," says Levenson, who was living with her two boys in the three-bedroom Upper Village home she and her ex-husband purchased together in 2003 (it's on the same street her mother grew up on).
Green, meanwhile, was renting an apartment nearby; his children, a daughter and two sons, split their time between his place and their mother's house.
Breaking Tradition
Despite pressure from friends, family, even co-workers, the couple waited more than half a decade to move in together. "People have been judgmental. We were constantly asked, 'Why aren't you married? Why aren't you living together?' But I knew everything would fall into place. It's a reflection of our relationship, how long we waited. It wasn't a case of meeting the guy and moving in within a year," says Levenson. "We felt there's no reason to rush things—if it's forever, then what's the rush? We both feel really settled in our decisions."
Blended Family Must-Haves
Both Levenson and Green are big public-school advocates, so being within walking distance of their local school as well as being TTC-accessible was a necessity. In other words, they were keen on staying in the neighbourhood while ensuring the children weren't crammed into a space with too few bedrooms.
"Never mind the grand bathroom or big master bedroom. That's all lovely in theory, but an important piece for me as the mom of this blended family was that every child have their own space where they feel happy, comfortable and safe," says Levenson (she did, however, insist on a mudroom—the secret weapon of time-starved moms).
Priority Check
"We realized that even with selling (my) house, paying off the mortgage and starting fresh, that was still an astronomical expense. Renovating with the existing mortgage wasn't even close to half of that amount."
They had already looked on and off for years, and watched the prices continually rise. And so after much discussion, the couple decided to gut Levenson's existing house and rent a place in the meantime (they expect the reno to take about a year).
"We're leaving the bones and giving it a new skin. Financially, it makes more sense—you get exactly what you want instead of paying for someone else's designs. But renting and renovating at the same time? It's tight. We're very fortunate in that we both make a living. We wouldn't be able to do this without two incomes coming in," she says.
The Rental: 7 Bodies, 1 Bathroom
Levenson got lucky. She immediately found a three-bedroom house to rent—on the same street as her current one—while driving home from work one day.
"I saw a 'For Lease' sign on the front lawn and literally screeched my tires. I called the agent right then and there and she told me she had just put the sign up, it wasn't yet listed on MLS," she says.
While the living conditions are far from glam—it's a cruddy old house, all seven family members share one upstairs bathroom—Levenson couldn't be happier.
"To live in a metropolis, to even own land here—it's such a luxury. It's a dream for me to be able to stay in a home that I love in a neighbourhood that I adore," she says. "So many people who have built in Toronto said it's so stressful, don't trust your builder. There were a lot of naysayers and yet I'm not feeling that stress at all," she says.
To ease the anxiety of it all, the couple hired reBuilt Construction for the reno and designer Ewa Pazdzior of Dwell, whom they believe understood their vision from the get-go.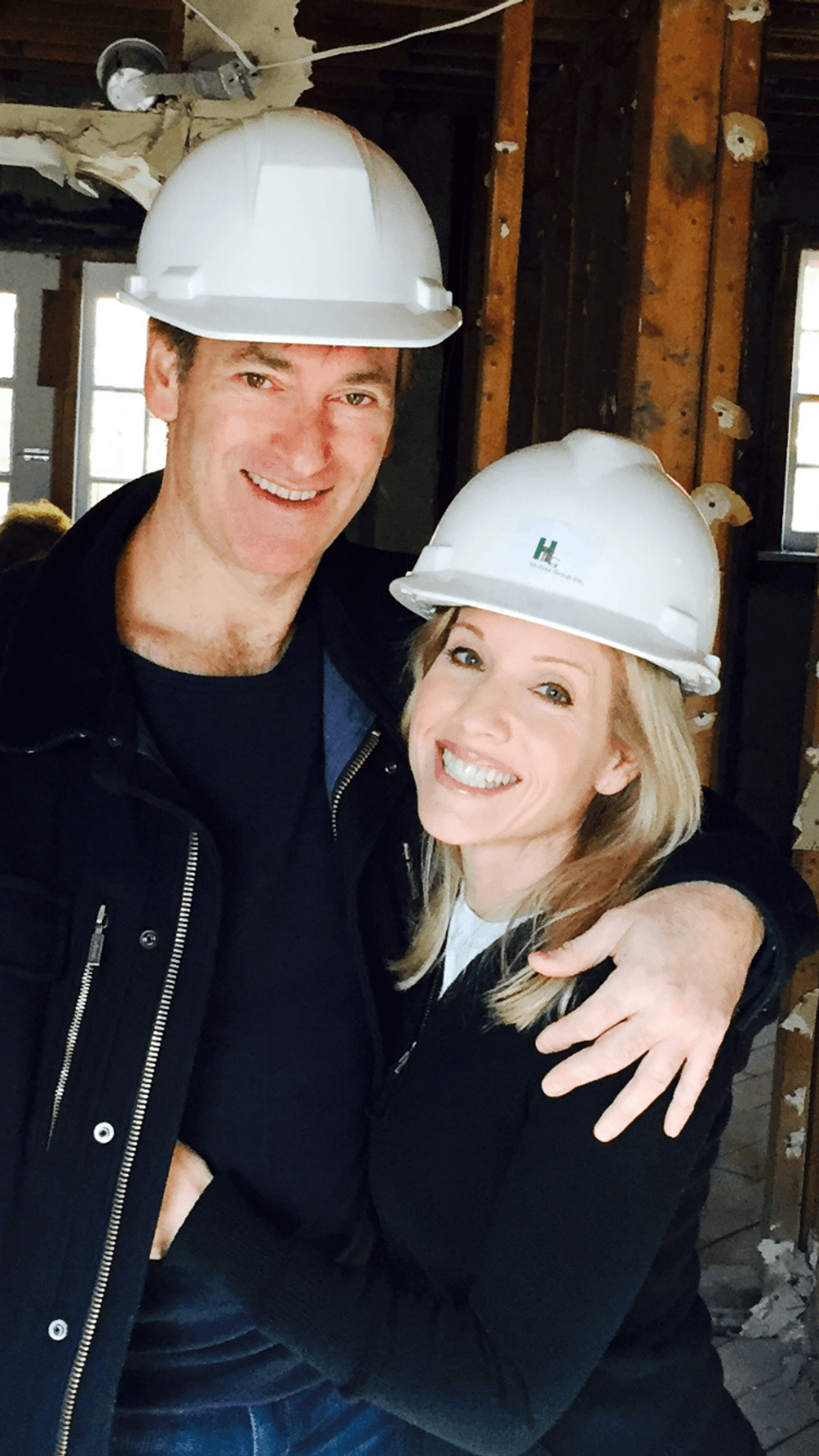 Kevin Green and Dana Levenson in their future home
Fuller House
When all is said and done, the house will have seven bedrooms—five upstairs and two in the basement (coveted real estate for many teens). Levenson is excited about having her own walk-in closet, as well as modern kitchen appliances, since, she says, the kitchen in her old house hadn't been touched since 1944.
Most of all, she's excited about creating a light-filled home where everyone feels welcome.
"We walked by (the construction site) on Halloween and my little one said, 'It looks so lonely.' I told him, 'Don't worry, it's going to be filled with so much love and laughter.' That's what we want, a home filled with family and love. That is our greatest joy."
Toronto Condos & Homes