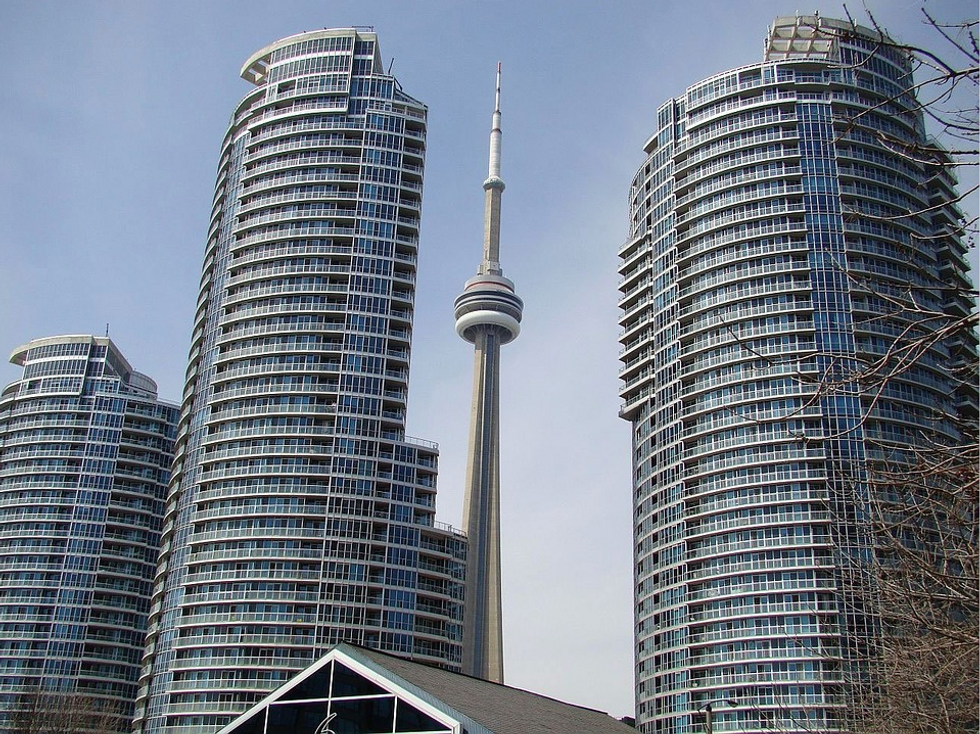 Sky is the actual new limit for Toronto condos. Because there's a new record for the average condo price in The Six.
---
Since the Ontario Fair Housing Plan last April, demand for condos has continued to climb steadily, and it's driving prices sky high.
Zoocasa recently compiled numbers from 2017 showing that 12 condos are now selling at over $1000 per square foot in the Yonge and University corridor.
TREB director of market analysis, Jason Mercer, tells Zoocasa the reason for this steady demand comes from a combination of first-time buyers' affinity for condos, and the unreachable prices of detached homes in Toronto.
"Based on price point, this housing type remains top of mind for many first-time buyers. In addition, as home prices have grown year-over-year, some buyers who initially may have considered the purchase of a low-rise home have chosen to purchase a condo apartment."
On the other hand, by year-end, houses still carried the lofty price tag of $1,420,046 in Toronto. It means that for first time home buyers, the only reasonable choices are to look at condos, or to leave the city.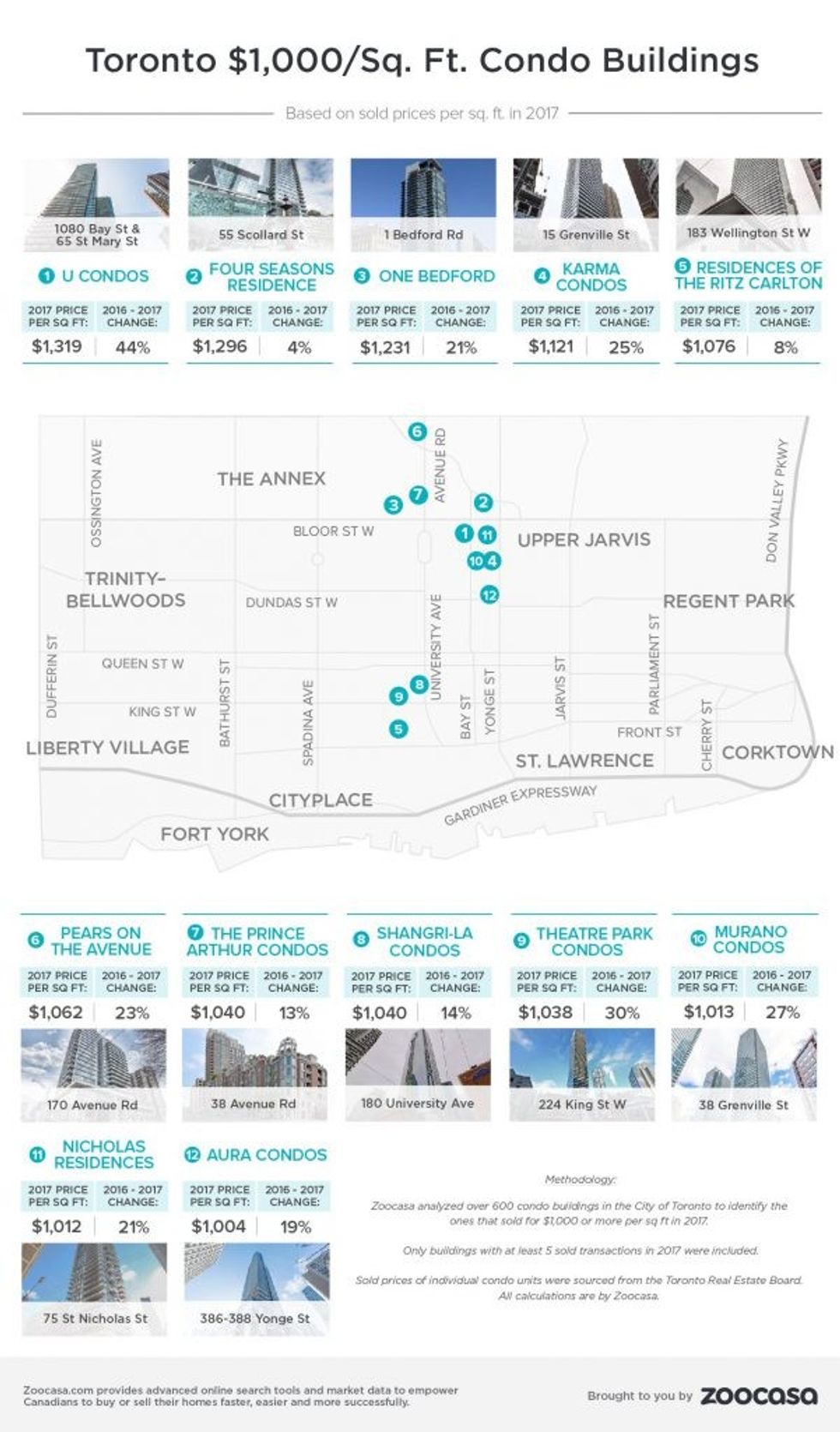 Top-12 Toronto Condos Selling For More Than $1000 Per Square Foot
U Condos, 65 St Mary St/1080 Bay St — $1,319
Four Seasons Residence, 55 Scollard St — $1,296
One Bedford, 1 Bedford Rd — $1,231
Karma Condos, 15 Grenville St — $1,121
Residences of the Ritz Carlton, 183 Wellington St W — $1,076
Pears on the Avenue, 170 Avenue Rd — $1,062
The Prince Arthur, 38 Avenue Rd — $1,040
Shangri-La, 180 University Ave — $1,040
Theatre Park, 224 King St W — $1,038
Murano, 38 Grenville St — $1,013
Nicholas Residences, 75 St Nicholas St — $1,012
Aura, 386-388 Yonge St — $1,004
Toronto Condos & Homes