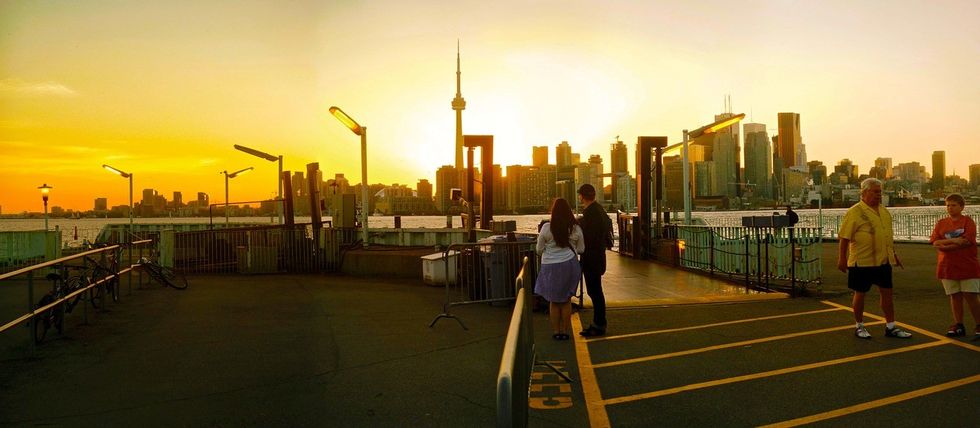 Here's everything you need to know, to keep you in the know …

---
Toronto:
It's official, the King Street Pilot will continue well into 2019.
Has the bubble burst? New data from StatsCan might make you think it has
Slow growth is in the forecast for 2019, with Canadian realtors predicting Toronto real estate prices will increase next year.
Long gone are the days when the CN Tower was the tallest building in the world.
M5V Condos is one of those condos that fits in well with its surroundings, it's all but invisible.
According to a report released today, Toronto is missing crucial population targets leading to a huge home shortage.
Grover the black Golden Doodle is three months old, silky-soft and goofy, just like his namesake Muppet.
Toronto's Quayside project, in conjunction with Sidewalk Labs, is causing friction at all levels of government.
Canada is already known as the most Christmassy country in the world, but if we were to give that title to a single street it would have to Inglewood Drive or "Kringlewood" as it's more commonly referred to as around this time of year.
If you happen to have $13 million lying in a bank somewhere, this is probably the perfect Toronto listing (or listings) for you.
On top of a fairly light week of road closures, the TTC subway closures this week are similarly in our favour.
The list of weekly Toronto road closures is getting more and more manageable. It's a welcome break when traffic is generally ramping up for holiday parties, shopping, and the weather starts to get tricky.
Canada:
Thanks to ever-increasing interest rates and slow income and population growth, demand for new Canadian mortgages dropped in the second quarter of 2018, CMHC reports.
We all know the TTC and Toronto has its ups and downs. Yes, it is relatively clean compared to other major lines like New York or Chicago, but it certainly doesn't have the accuracy of a Swiss train.
Ontario's Auditor General just confirmed what high-rise dwellers have known all along: elevators in Ontario are in a bad state. A really bad state.
International:
Winter is here—a little earlier than usual for some of us—and you might already feel the chill in your own home.
As the end of the year draws closer by the day, we can't help but think of what next year has in store.
Are the days of all white everything long gone?  These 2019 paint trends have us thinking that may very well be the case.
Anyone remember Rosie, the robotic housekeeper who puttered around The Jetsons in the 1960s?
The power of scent can be simply captivating. It can evoke a memory, an emotion and attraction. Scents can also be used to help sell your home.
Real Estate News