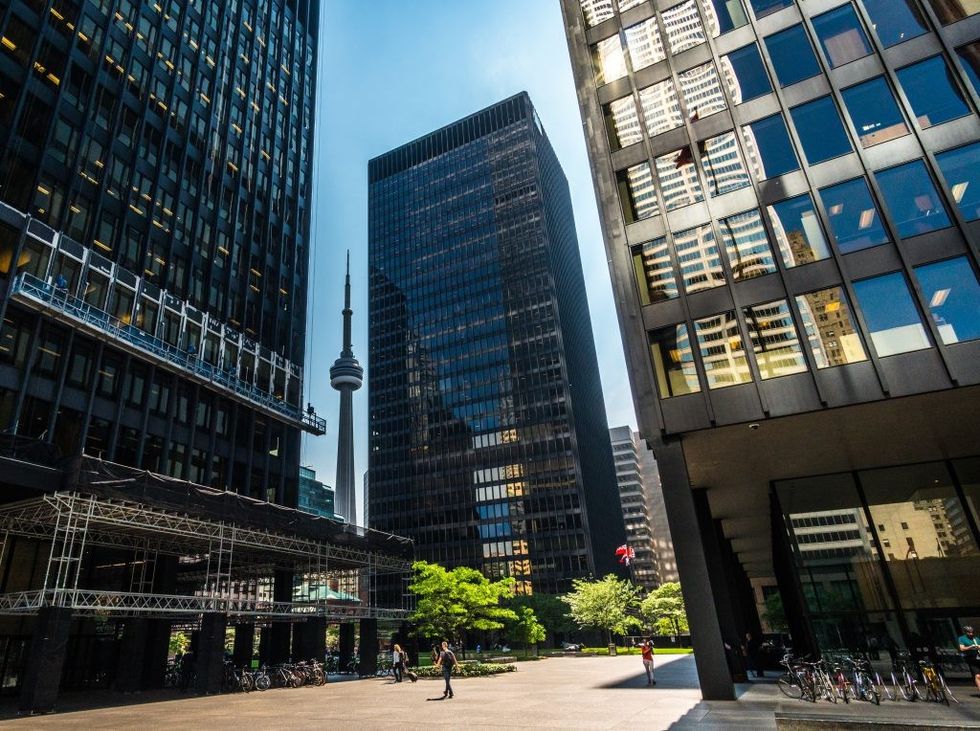 Photo by LinedPhoto on Unsplash
Long gone are the days when the CN Tower was the tallest building in the world. Though it's still the tallest building in the city, Toronto skyscrapers are getting bigger and taller as each year passes. And now, thanks to Skyscraperpage.com we can see exactly how all the buildings in Toronto stack up.
---
The forum has compiled an impressive list of Toronto skyscrapers. It also shows what the buildings are used for, when they were built, how many storeys they have, and, of course, how tall they are.
It even includes buildings that are proposed and under construction. So, you can compare The One to the YSL Residences and First Canadian Place.
Toronto's Upcoming Towers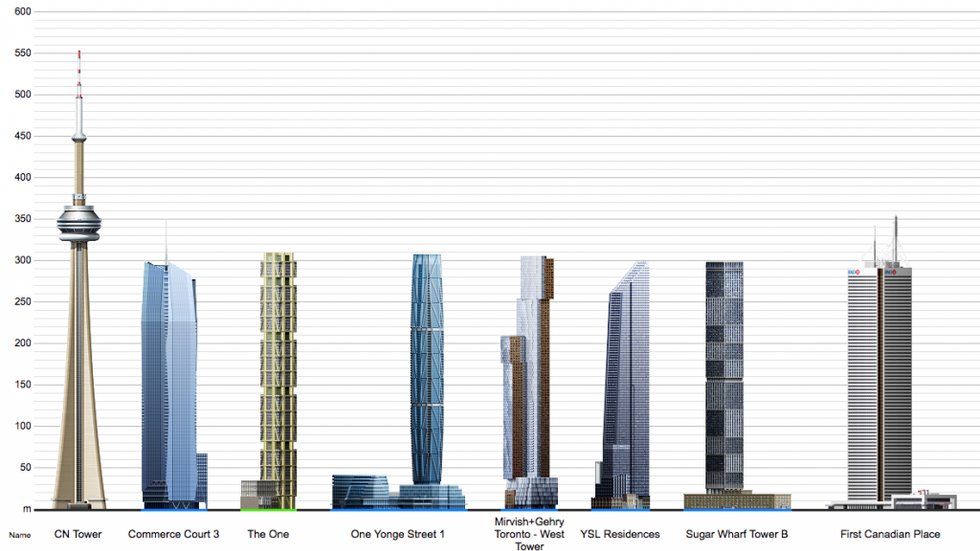 Photo courtesy of SkyscraperPage.com.
But the best part is that users can actually use the site's building database to compare skyscrapers around the world.
Unsurprisingly, the city's tallest buildings are mostly commercial, but residences are creeping up in height.
Toronto's Tallest Skyscrapers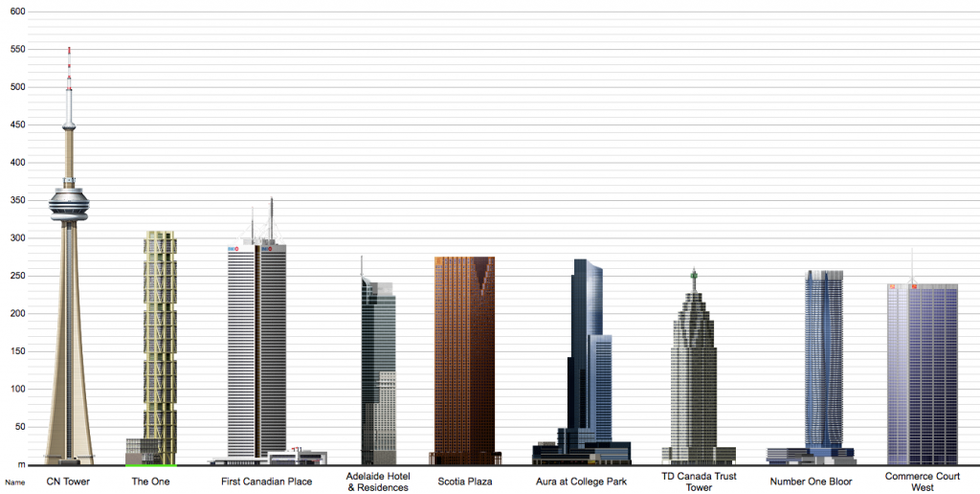 Photo courtesy of Skyscraperpage.com
At 272.3 metres tall, the Aura at College Park is currently the city's tallest solely residential building. Number One Bloor comes in second at 257.3 metres tall.
Personal Finance