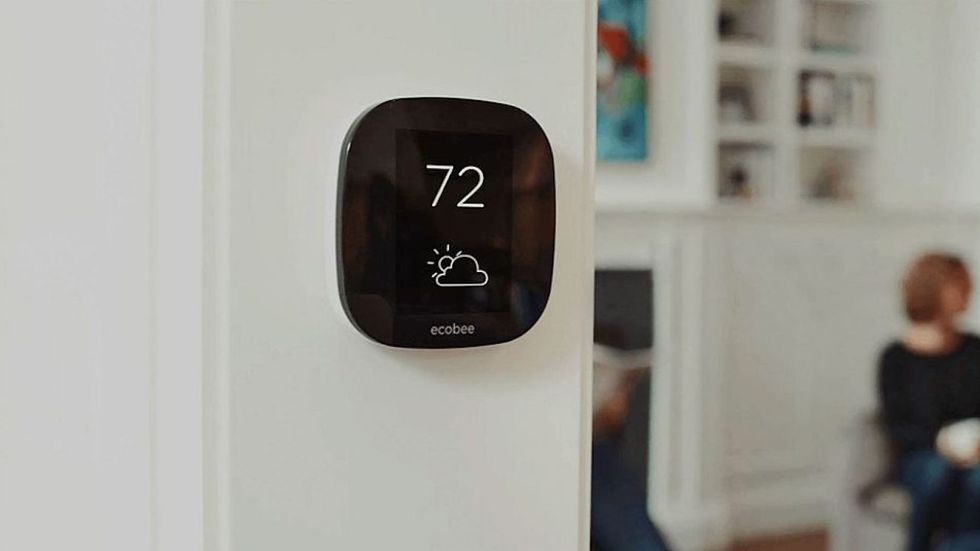 Anyone remember Rosie, the robotic housekeeper who puttered around The Jetsons in the 1960s?
---
"I swear on my mother's rechargeable batteries," she once joked, when asked by Judy Jetson to keep a secret.
While we're still a few years away from a domesticated humanoid robot that can wash our dishes and make our beds, today's smart home products are designed to make your living space safer, more energy efficient, and easier to maintain.
The following is a look at 2018's best smart home innovations, each of which can nicely bump up your home's I.Q.
ecobee4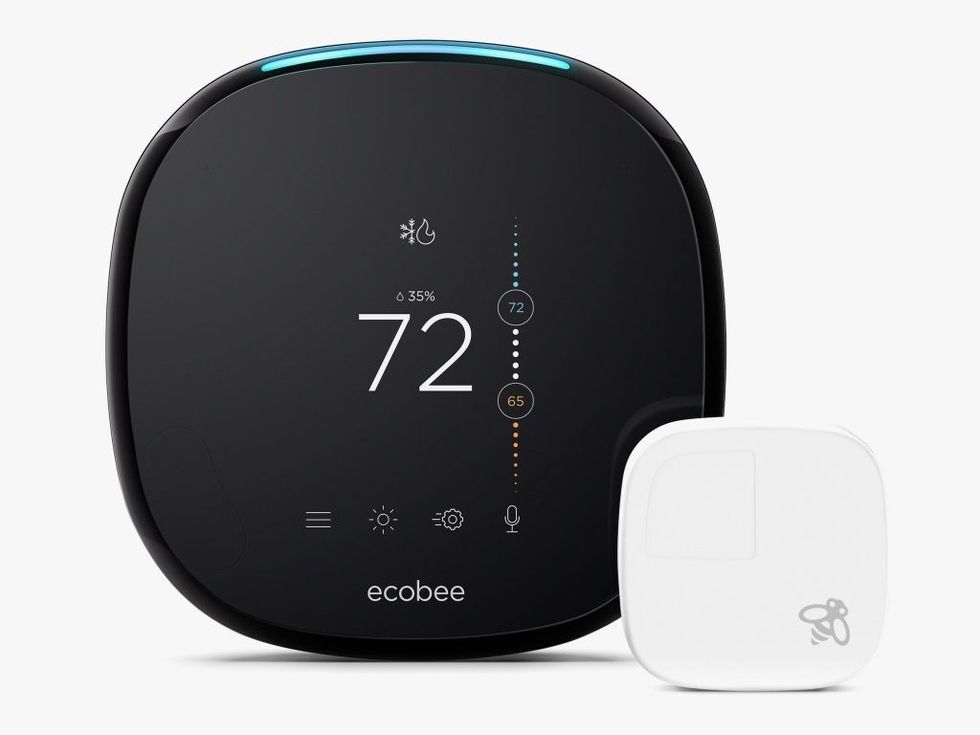 Using an app or your voice, smart thermostats can help you save up to 23 percent on your annual heating and cooling bills, and some—like Toronto-based ecobee4 ($329) can automatically optimize settings per room.
By sensing occupancy, this smart Wi-Fi thermostat works with room sensors to help manage hot or cold spots in your home, detecting if someone is there, and delivering the optimal temperature to individual rooms. You get one sensor in the box, along with the thermostat, but it supports up to 32 sensors. There's also built-in Amazon Alexa support, so you can ask it to read you the news, helping plan your commute, set a timer, and of course, adjust the temperature.
Philips Hue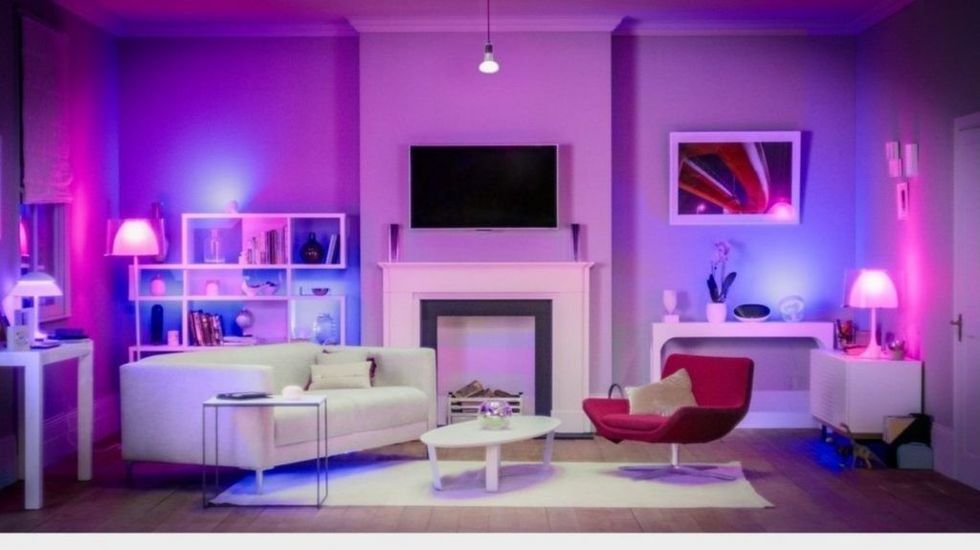 Not only do LED light bulbs consume a lot less power than incandescent and fluorescent bulbs, and last considerably longer, smart LED bulbs like the Philips hue family let you manage your lights through an app—be it to change its colour on demand (from 16 million colours), dim or brighten a room, set up timers and other scheduling options, or remotely access your lights from wherever life takes you.
The Philips Hue White & Colour A19 Starter Kit ($249) includes a wireless bridge that allows you to control up to 50 hue devices and includes 4 LED bulbs to get you started. These bulbs also work with many popular smart home platforms.
D-Link mydlink Wi-Fi Water Sensor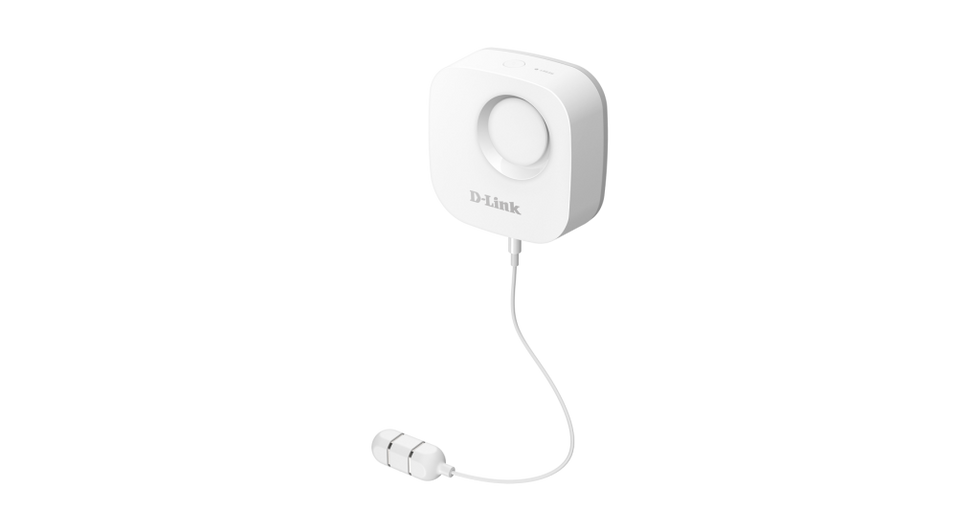 Get notified immediately if there's water coming into your home. That's the idea behind the $59 mydlink Wi-Fi Water Sensor from D-Link.
Place this doohickey under an old window, by a washing machine, or near a water heater or sub pump—and not only will it emit a 90-decibel alarm if water is detected but you'll also get an immediate notification on your smartphone even if you're not at home.
This product joins your Wi-Fi and doesn't require a monthly subscription. It's ideal for a home, cottage or cabin, or for snowbirds who want to keep a digital eye on their property. Included are two AA batteries that last up to 1.5 years.
August Smart Lock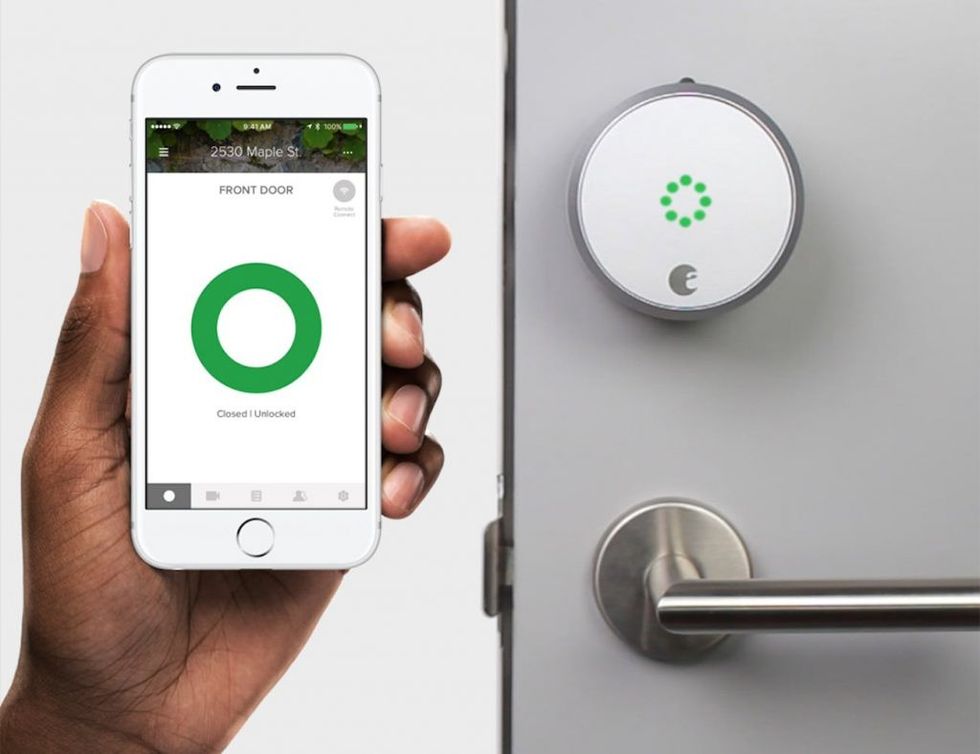 Speaking of your front door, the August Smart Lock ($199) lets your smartphone act as a surrogate key to your home.
Simply walk up to your front door and your smart deadbolt will automatically unlock, so long as your smartphone is with you (and yes, there are safeguards in place, if you don't). You can also email someone a "virtual key" to give them temporary or permanent access to your home.
The virtual keys can also be set to a schedule, granting access to certain users on specific days of the week or hours of the day.
Google Home Max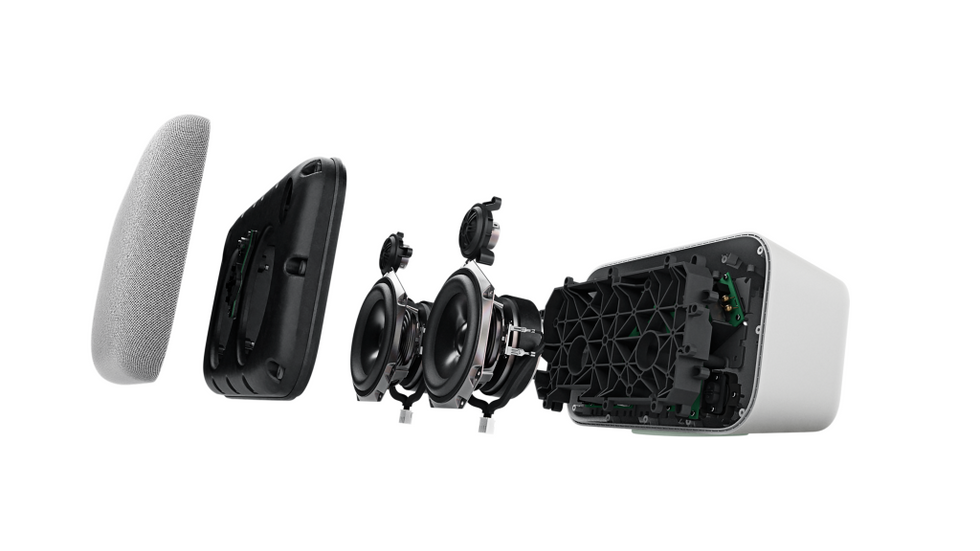 Fusing a great-sounding speaker with a smart and versatile personal assistant, the Google Home Max ($499) is one of the best gadgets you can buy today—especially for music lovers.
Simply join this high-fidelity speaker to your Wi-Fi network, pair your favourite music service, and then request a specific song, album, artist, playlist, or genre.
Available in charcoal or grey—covered in acoustically transparent fabric—it will optimize its sound based on the kind of room you place it in. Under the hood, you'll find dual 4.5-inch woofers for a deep, balanced bass and custom tweeters for crystal clear highs.
It's a smart speaker, too, so ask a question or give a command.
Amazon Echo Show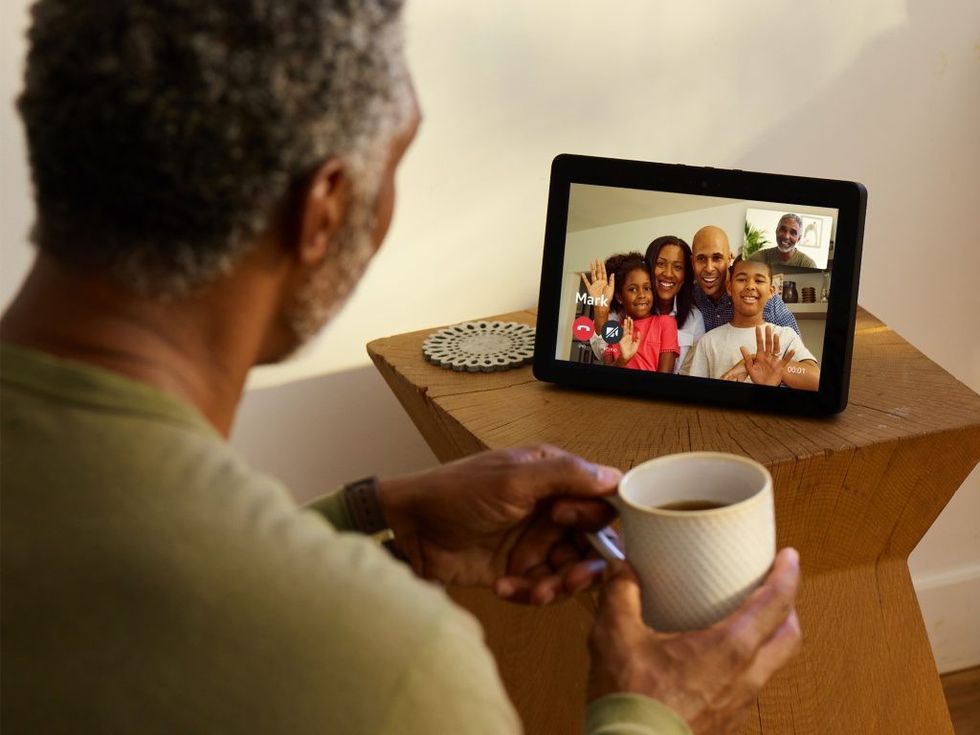 If a smart screen is more your pace, Amazon Echo Show ($299) is an ideal companion for a kitchen, bedroom or family room.
Along with its microphone that can hear you say "Alexa" to wake her up from across the room, and a speaker to give you human-like answers to your queries, this second-generation product also boasts a 10.1-inch HD screen allowing you to see info, too.
Ask your assistant to show you recipes, cat videos on YouTube, weather forecasts, or even play movies and TV shows via Prime Video—all by using your voice. Because it also has a camera, you can make free video calls on this thing, too.
Petcube Bites Camera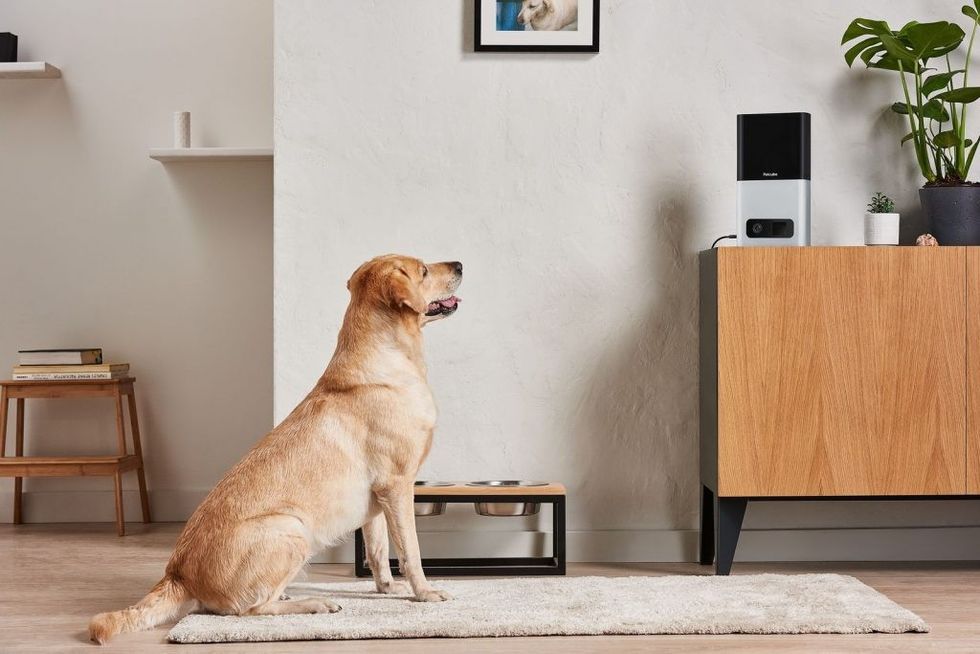 Keep an eye on your pet while at work, and even dispense treats on demand.
That's the premise behind Petcube Bites Interactive Wi-Fi HD Pet Camera ($199). Simply connect this high-def camera to your Wi-Fi network, install the free app on your smartphone or tablet, and then kiss your dog or cat goodbye as you leave the house.
Then while out and about, launch the app, talk to your pet, snap a pic or shoot video (even in the dark thanks to night vision support), and dispense a treat from the launcher by swiping your screen.
Now you'll never have to worry about what your furry friend is up to all day.
iRobot Room i7+ Vacuum Robot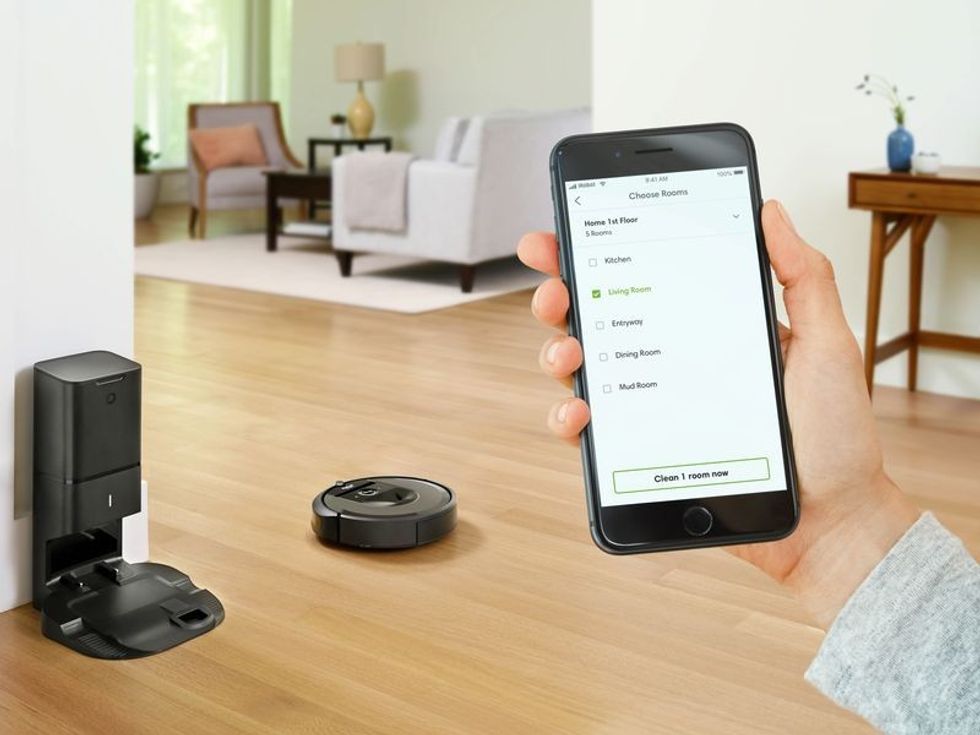 Why vacuum your floors when you can have a robot do the dirty deed for you?
With the new iRobot Roomba i7+ Robot Vacuum with Clean Base Automatic Dirt Disposal ($1,249), this vacuum not only rolls around your home autonomously but also navigates itself back to the base to charge up and empty its dust bin for you.
All you need to do is remove the bag after 30-odd jobs. Other features of iRobot's top-of-the-line 'bot includes smarter mapping technology to do a better job (in less time), voice support and app support, and room-by-room navigation (simply say "clean bedroom" or maybe "clean kitchen").
Now that's smart!
Toronto