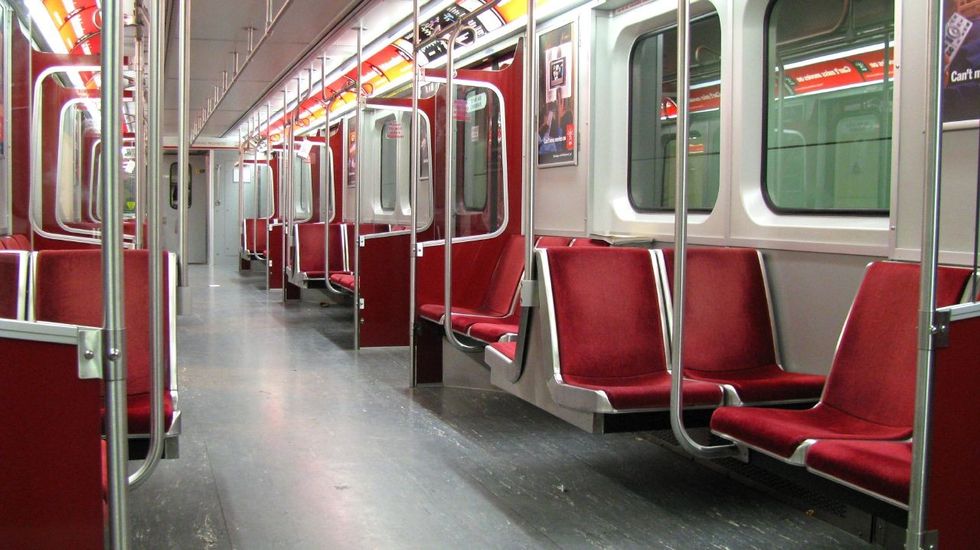 (Photo by Jen Vitterli via Flickr.com)
There's nothing we love more than giving you good news about TTC subway closures for your weekend travels around Toronto.
---
It was originally scheduled that four stations would be closed on Line 1 this weekend and next weekend as well.
But the next two weekend closures have all been cancelled.
This doesn't mean all closures are cancelled though. There is still a scheduled closure on Saturday on the east end of Toronto.
Cancelled Closure
The regularly scheduled subway closures between Lawrence and St. Clair stations are cancelled for the rest of the year.
Wheel-Trans Closure
Wheel-Trans operating systems will be down from Saturday, December 8 at 11 p.m. to mid-day on Sunday, December 9 for upgrades to a new scheduling system. During this time, the TTC will not accept same-day trips between 4 p.m. on Saturday, December 8 until Monday, December 10 at 5:30 a.m..
During this time, the TTC will manually record bookings for Monday, December 10 onwards.  Users are encouraged to contact the priority line for assistance.
How To Pay
If you're paying with PRESTO during the subway closure just tap your card when you first board the TTC.
If you are transferring from the subway to a shuttle bus or from a shuttle bus to the subway don't tap your PRESTO card again. Unlike normal subway-to-bus transfers, shuttle buses do not need a second tap.
Cash and token fares will still be accepted on the shuttle bus, which will get you a transfer onto the subway (and vice versa).
Toronto