John Tavares finally gets to lives his Toronto Maples Leafs dream, since signing a seven-year, $77-million contract with the Toronto Maple Leafs on Sunday. So we thought we should suggest five Toronto dream homes in which he could live.
Tavares tweeted how he's been dreaming about being blue and white from the time he was a kid living in Mississauga. And we're so glad he's finally back home.
---
The hockey phenom could have re-signed with the New York Islanders, but he chose Toronto. In the modern era of NHL free agency, which began in 1995, a No. 1 pick has never chosen to leave the team that drafted him to sign with another.
So, to honour John Tavares' solid choice, we're providing him with five solid home choices:
But we have a feeling this $77 million deal is going to make him want a bigger bed, or maybe three or four bigger beds. Tavares might be coming from New York's infamous crazy real estate market, but Toronto has some slapshot mansions of our own.
So we took the liberty of finding five Toronto mansions that we think will make Tavares think he's dreaming all over again.
1. 75 The Bridle Path
$19,800,000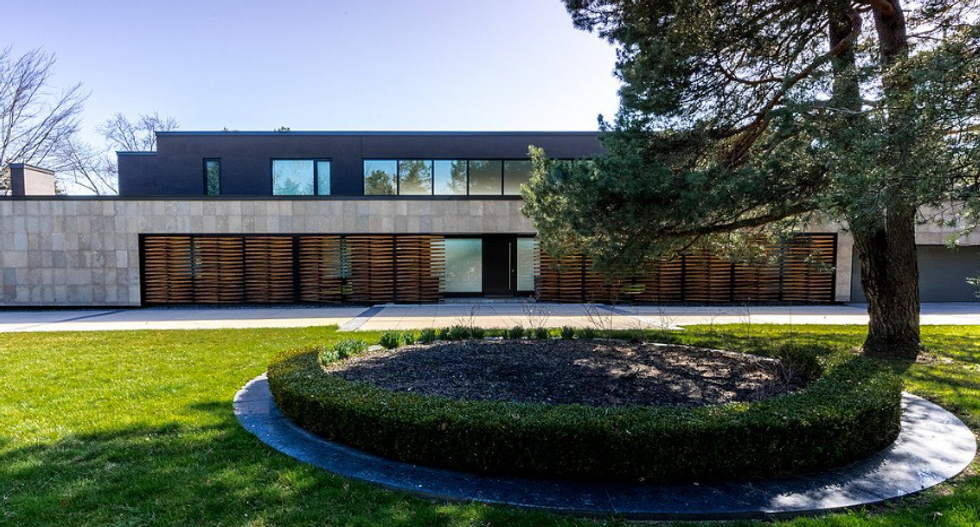 Since this is a fresh start for Tavares, we thought we'd start with a house that has a fresh feel.
This modern mansion includes a 32-foot-long glass wall of sliding doors. The doors open and suddenly bring in the magnificent deck, patio, and back gardens for a place to relax after a stressful game.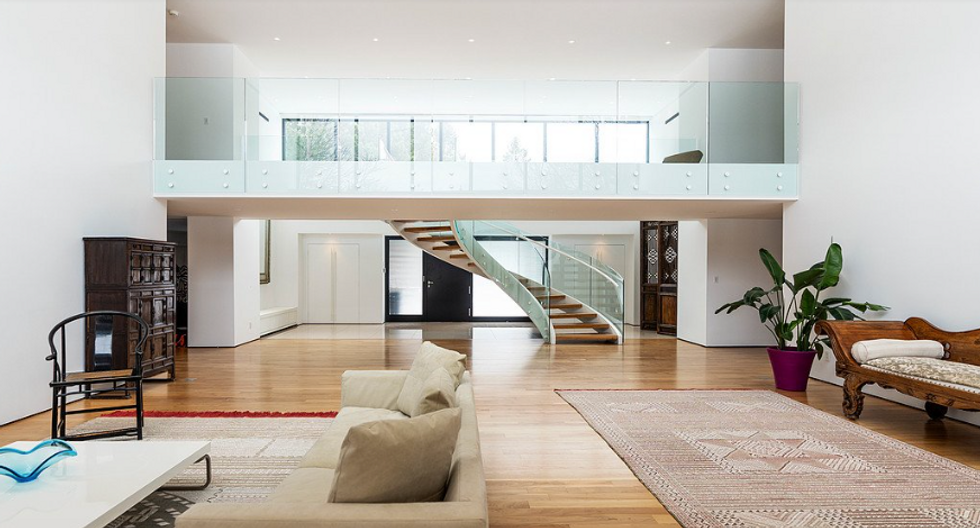 2. 85 The Bridle Path
$22,990,000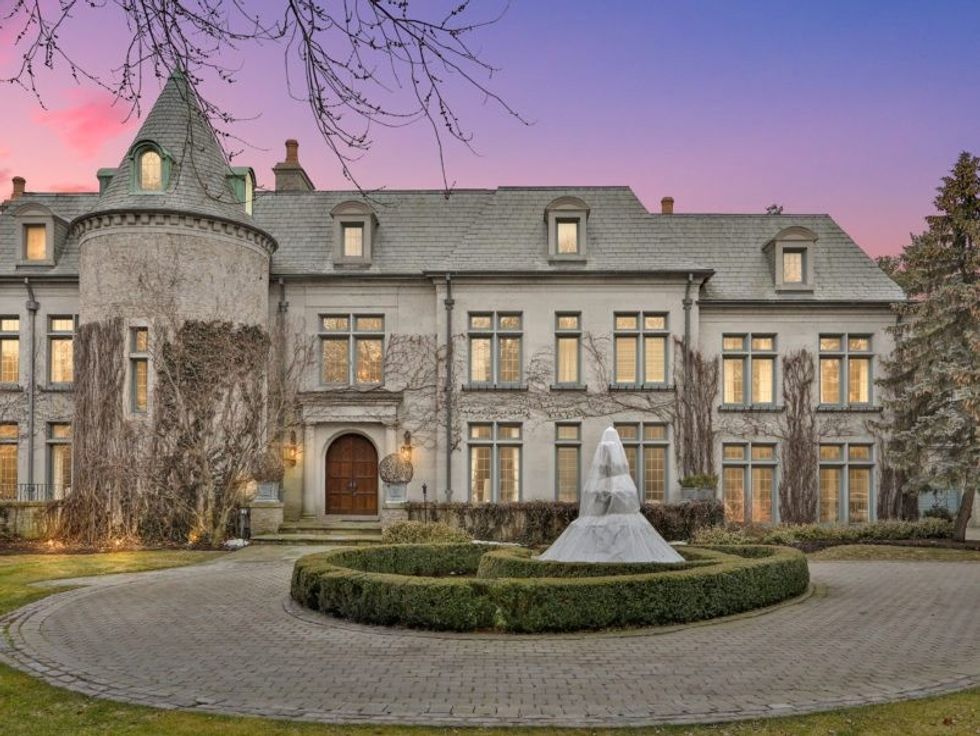 Casa Loma isn't on the market, but 85 The Bridle Path might be the next closest thing to living in a castle in Toronto.
Inside, there's a stone-lined spiral staircase, and exposed cathedral beams soar above a grand foyer.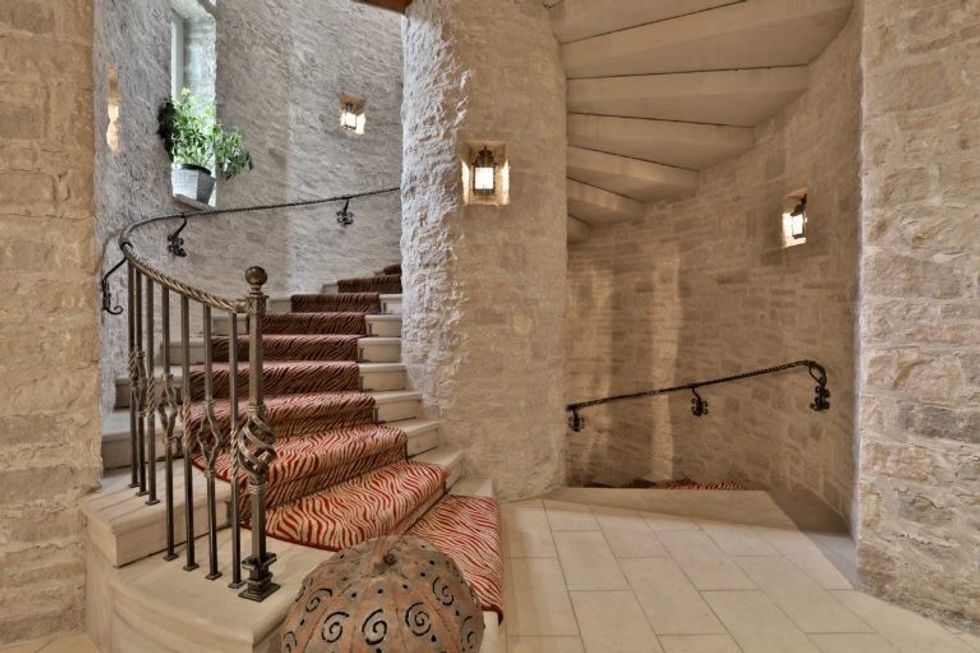 But what makes this place perfect? The indoor hockey rink!! Maybe Tavares can ask the Leafs about occasionally working from home?
3. 1 Hauteview Court
$5,500,000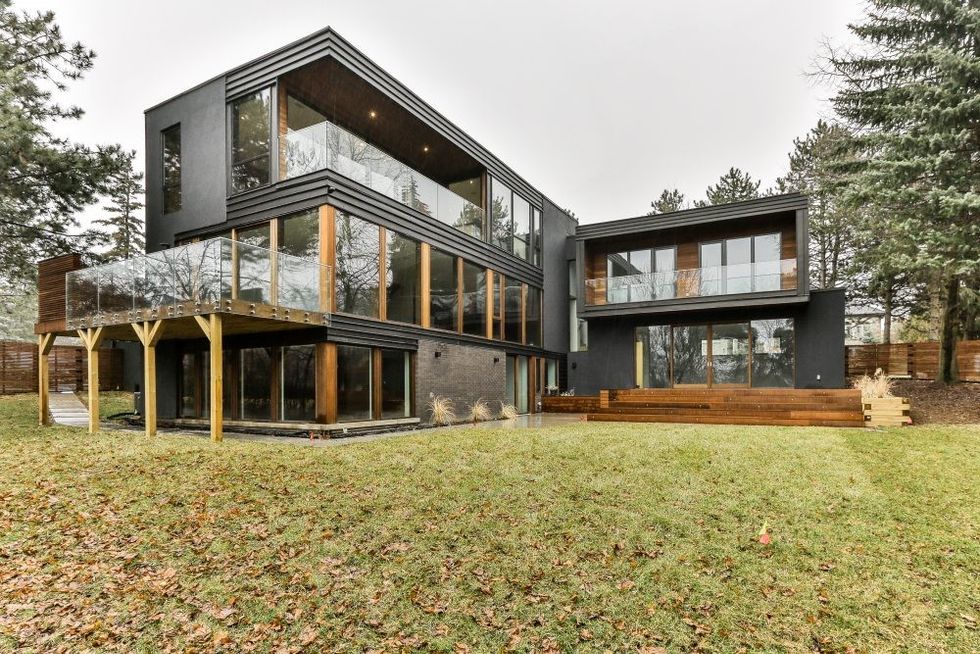 More on the modest side — for someone with a $77 million dollar contract — this home could be a cozy hideaway from the craziness that comes with being a Leaf.
It is a one-of-a-kind architectural masterpiece with 8,000 square feet of serene living space that welcomes the extensive ravine vistas.
Sure, the 7 bathroom 4+1 bedroom home has its share of extravagance too: A sauna, a wine cellar, Bauhaus style doors, a mere 12 parking spots …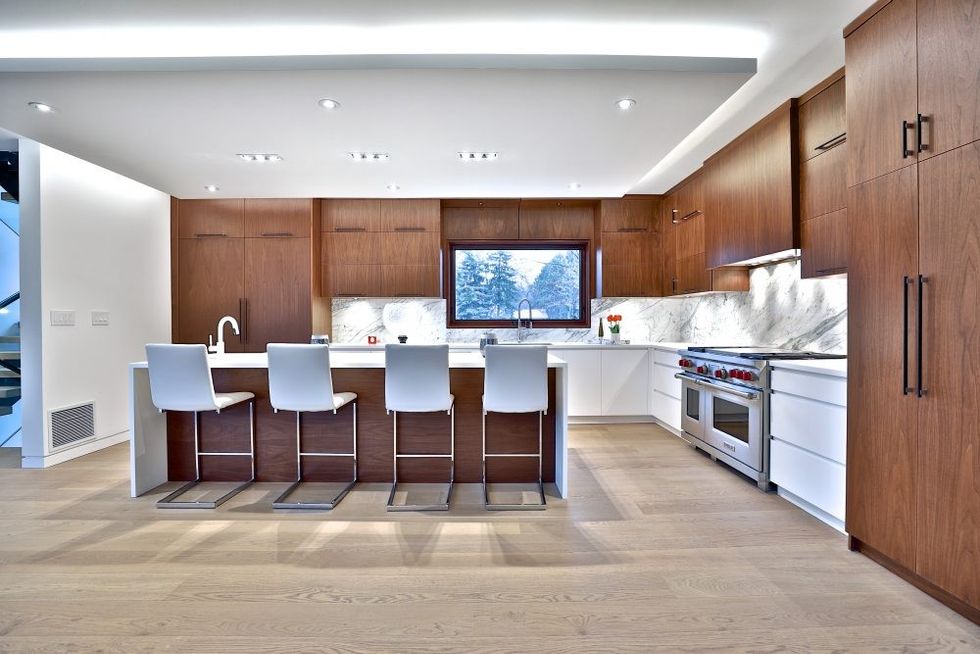 4. 68 Bridle Path
$35,000,000
https://www.instagram.com/p/BYYacFHnNq0/?taken-by=barry_cohen_homes
Then again, forget minimalism and go all out with this luxurious Ontario estate on the Bridle Path.
Offering complete old world charm with ultimate glamour, it's no surprise this is one of the most expensive homes in Canada.
https://www.instagram.com/p/BgmGfNDFGv9/?taken-by=barry_cohen_homes
5. 6 The Bridle Path
$13,980,000
https://www.instagram.com/p/BixLKE8H4Vw/?taken-by=barry_cohen_homes
Our last home on the list has everything John Tavares could ask for ... Perfect for someone finally living their dream.
It's got the luxury of an old school estate, with contemporary design and charm. This house has an amazing interior design, only beat by the incredible backyard. Boasting an outdoor bonfire area, pool, cabana, basketball court, and multiple lounge areas, you'll really be able to warm up after the day on the ice in no time.
Toronto