A beautiful backyard with luscious landscaping can be a summer vacation in and of itself.
From pools to patios, lakefronts to ravines, backyards are the essence of outdoor living in the Canadian summer.
---
If you're thinking of tackling your own backyard space, we have some design inspiration from the Dan Cooper Group and from our own backyard — picturesque Oakville, Ontario. Or maybe you think it's simpler just to pack up and move the family to a home with a pool and porch ready to go.
Either way, here are some properly landscaped properties in Oakville that you can use as a starting point:
1. 24 Shorewood Place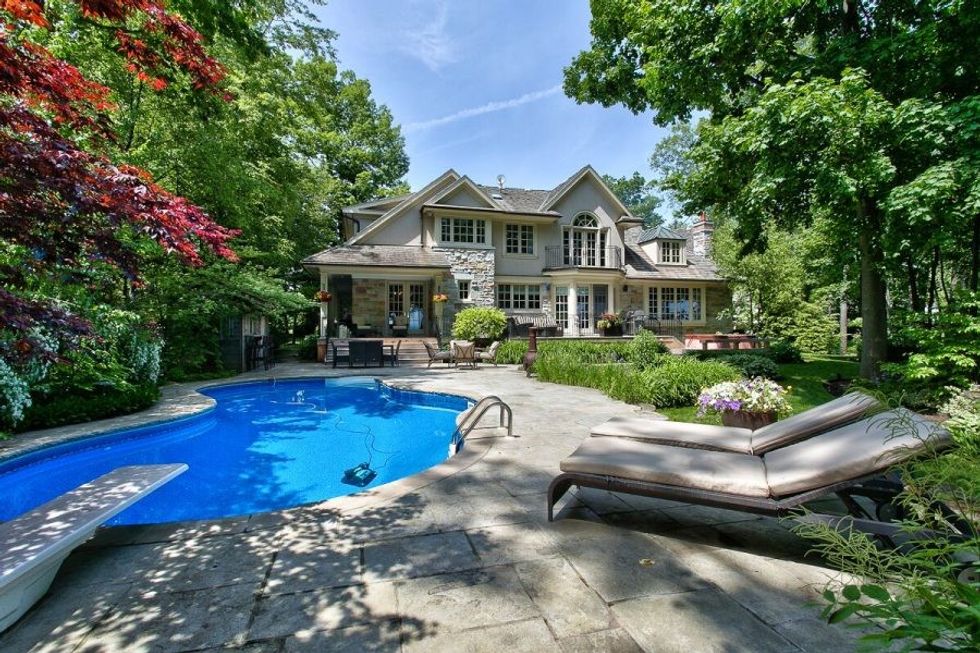 (All photos courtesy of Dan Cooper Group)
Sure this is a lakefront property, but it's also pool-front, so to speak. This executive residence has nestled its backyard into a private oasis with a saltwater pool, hot tub, multiple patios and gorgeous gardens, perfect for day and evening entertaining.
2. 225 Cherryhill Road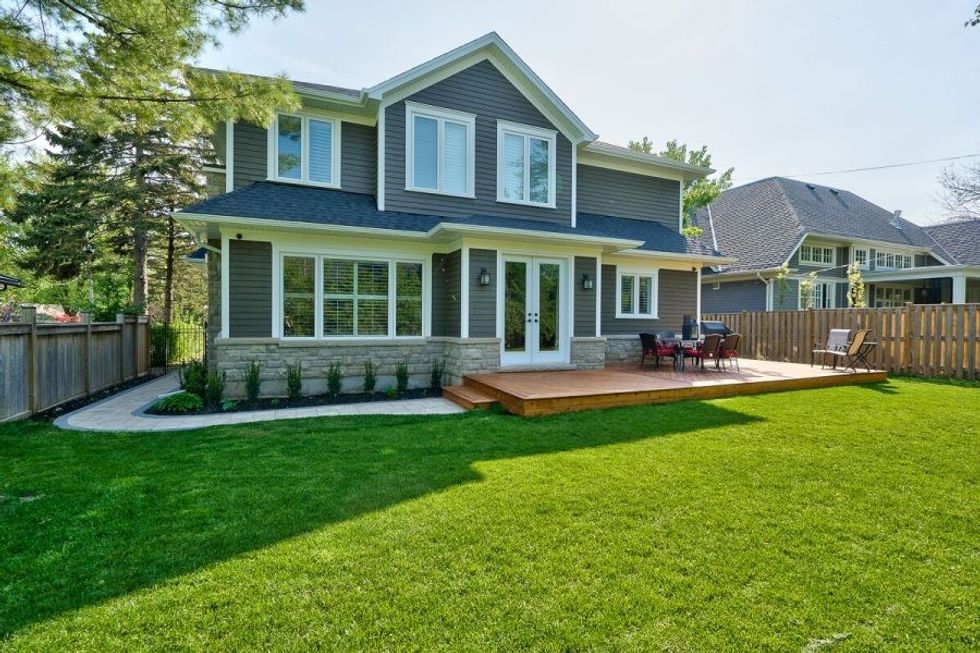 Simplicity and comfort at its finest. You don't necessarily need to go elaborate when you can simply go green.
This backyard offers a cozy new deck for gathering, but allows for room to play in the wide open and private backyard. A space like this is perfect to grow with your family from being a place with a sandpit to a play fort, or even a small backyard event.
3. 241 Mississauga Street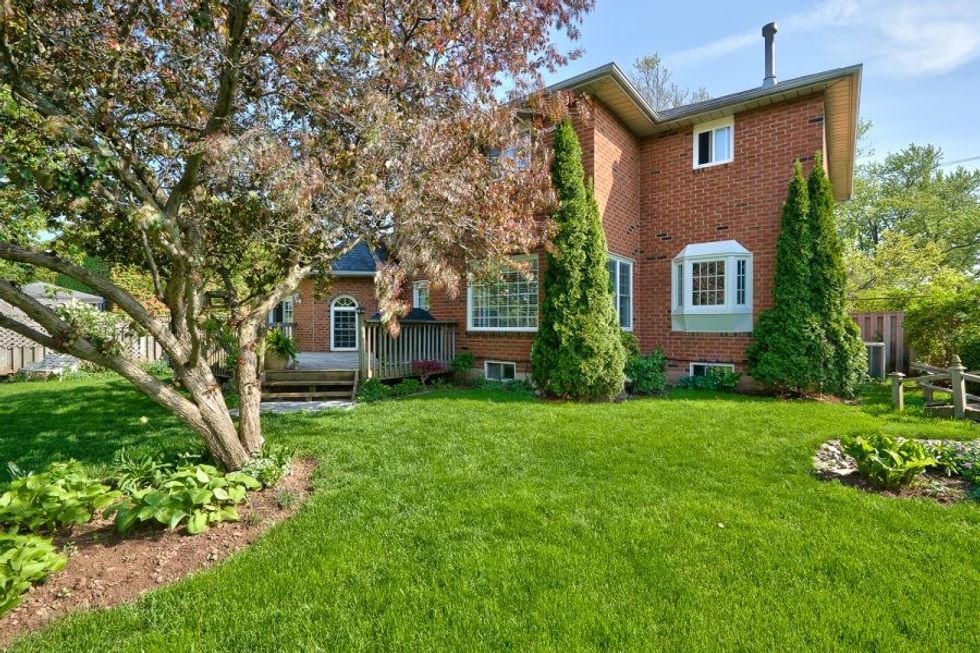 Pool-sized lots don't always need pools. This property backs onto Westbrook Park and still offers a lot of privacy. Imagine entertaining outdoors in an understated but impeccably landscaped backyard. Add on a huge custom deck, and if you're backing onto park, like this property, you'll have it made.
4. 1439 Clearwater Crescent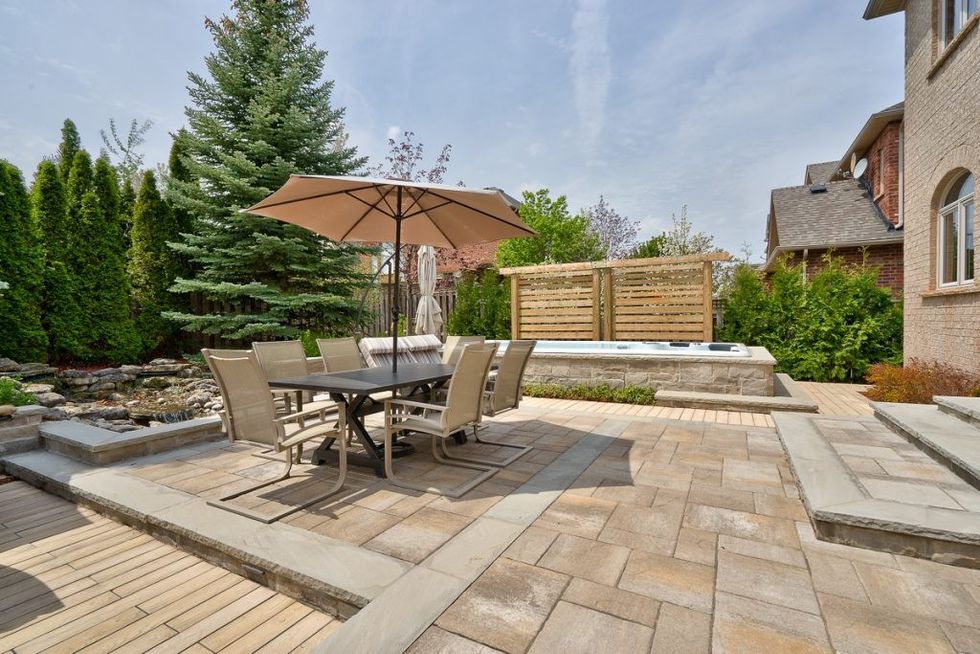 The grass may be greener on the other side, but concrete can be sleeker.
This property has private backyard retreat with a HydroPool Aqua Trainer silver marble swim spa with concrete foundation. It also offers wood privacy screens, gorgeous Banas flagstone and Borealis Techo-Bloc patios, sunken gas fireplace, in-ground and recessed accent lighting and distinctive limestone pond.
WARNING: If you set your backyard up like this, you're also setting yourself up to be to go-to party hoster among your friends.
5. 2386 Rebecca Street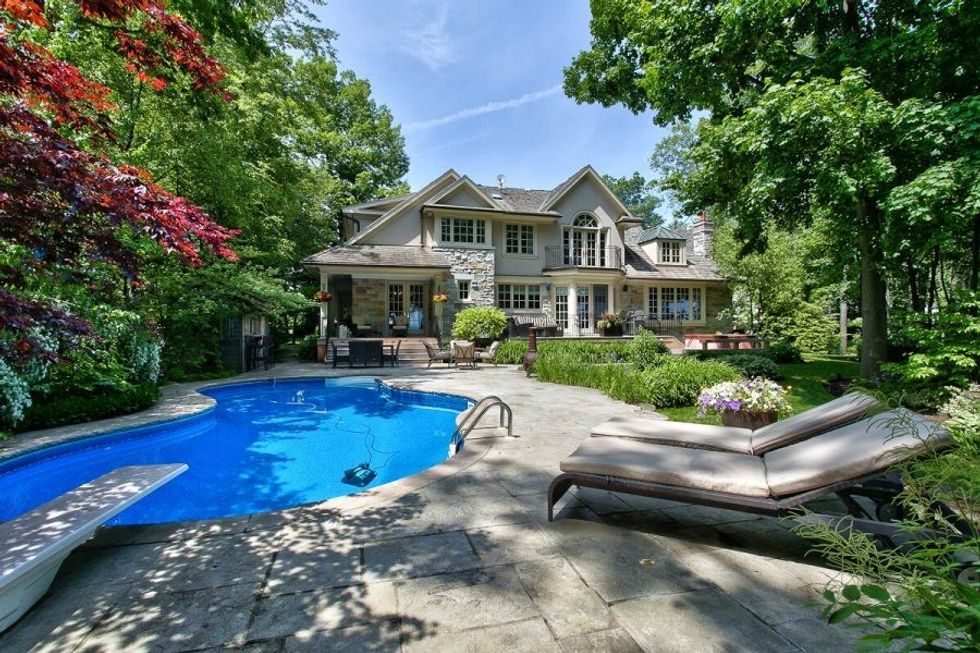 You won't find many backyards like this.
If you have a fair-sized treed lot, why not add an in-ground saltwater pool? Surround yourself with gardens, armour stone and a deck ... Then just relax, unwind and pretend you're in Muskoka.
Style + Décor