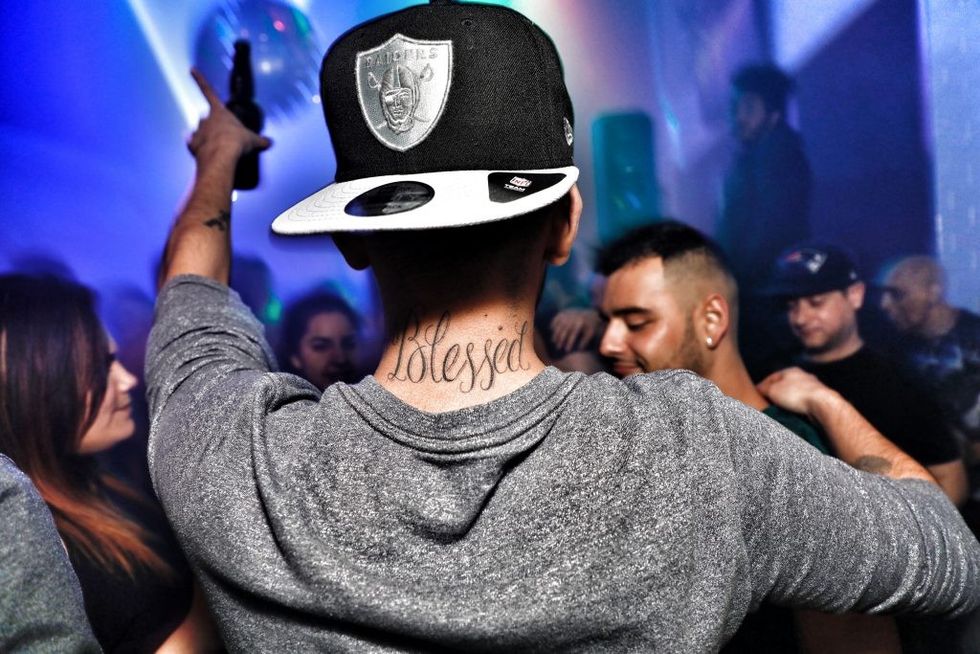 Dollarama and Canadian Tire help organize all the glamour for Sofonda Cox. (Photo courtesy of Mitchel Raphael)
With Toronto Pride month in full swing, it's a great time to look in the back of the closets of Sofonda Cox and Heroine, two of Toronto's top drag queens. Packed Pride schedules mean closet organization is key.
---
While many drag queens are known for their chaotic messes with no visible floor space, these two have royal advice on closet organizing. Save the caution tape for your Lady Gaga costume, instead of blocking off parts of your home.
Sass with class queen Sofonda Cox notes, "Organize using affordable white bins from Dollarama. I organize wigs by length or type of curl. Canadian Tire and IKEA also have drag-friendly storage savers."
When the fashion shop Shkank went out of business, she bought all of the metal racks for around $250 and lugged them home on a trolly. At this point, Sofonda has turned her entire living room into one giant closet.
"I live in my closet," she says. And that is after doing drag purges by selling many items online.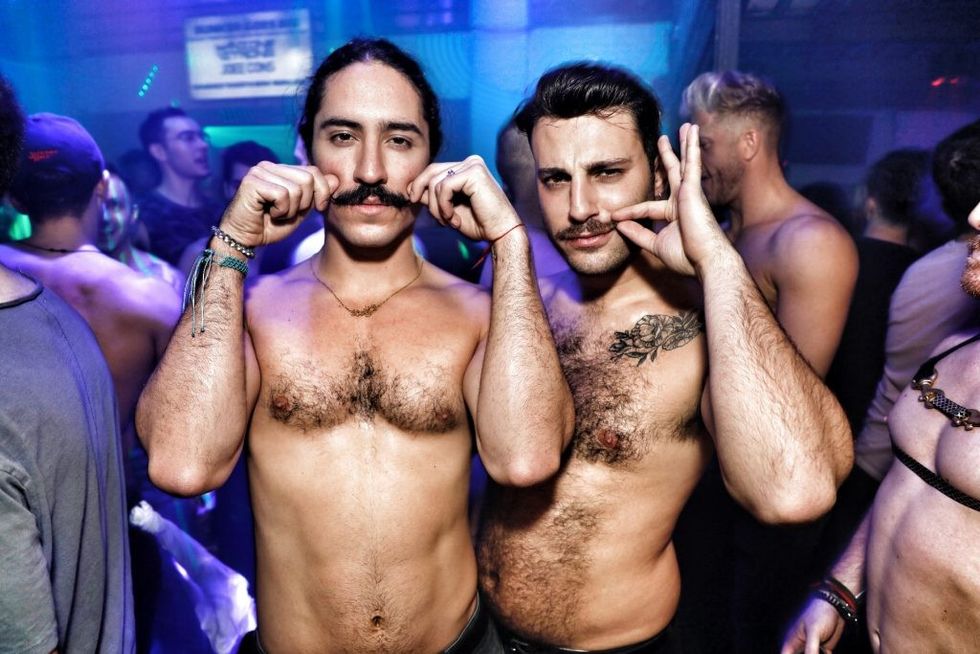 Dollarama and Canadian Tire help organize all the glamour for Sofonda Cox. (Photo courtesy of Mitchel Raphael)
Clothes aren't the only challenge. "When building extravagant props you have to part with them, unfortunately. I try to acquire props that inflate and deflate now so it's easier to store."
Then there are the storage catastrophes worthy of the pursed lips by The Devil Wears Prada's Miranda Priestly.
"Never, ever, store anything on the balcony. Oh my goodness, the pigeons took over and left me with babies on my props and some beloved items. It was a disaster. I will never ever do it again."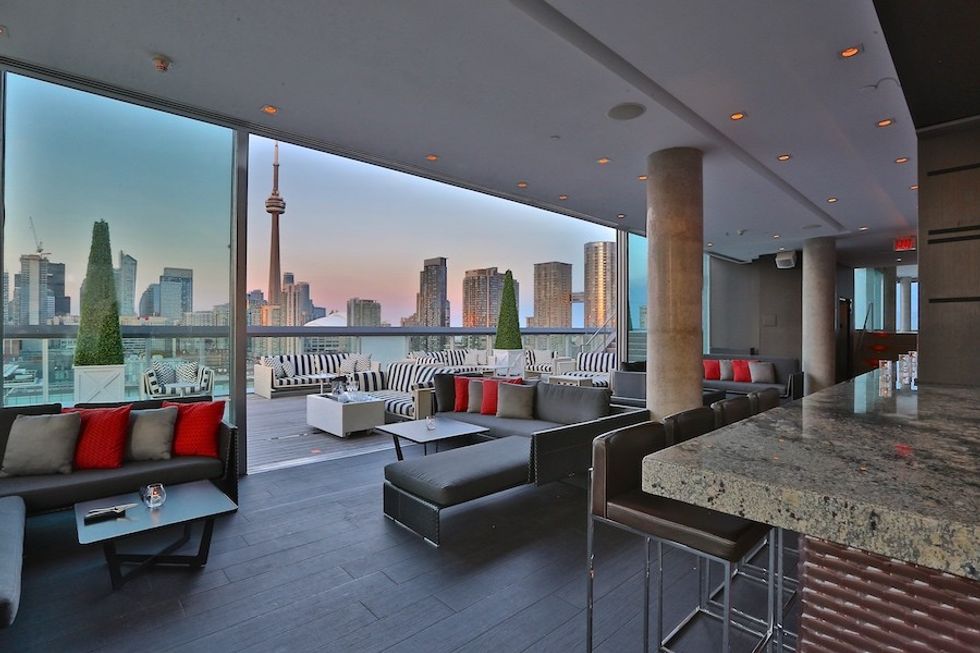 Heroine at Woody's in 2016. (Photo courtesy of Mitchel Raphael)
Drag star Heroine describes her style as "classic camp mixed with theatrics, dry wit, double entendres and vodka."
When it comes to closet organizing, Heroine says, "I try to keep things colour-coordinated to make it easier to find, especially if I've had a dirty martini.
"Styled wigs are on Styrofoam heads to help extend their life and keep them intact. Others I hang off walls like they're a coat. Most props I store in a large tub at the bottom of my closet — along with my dignity."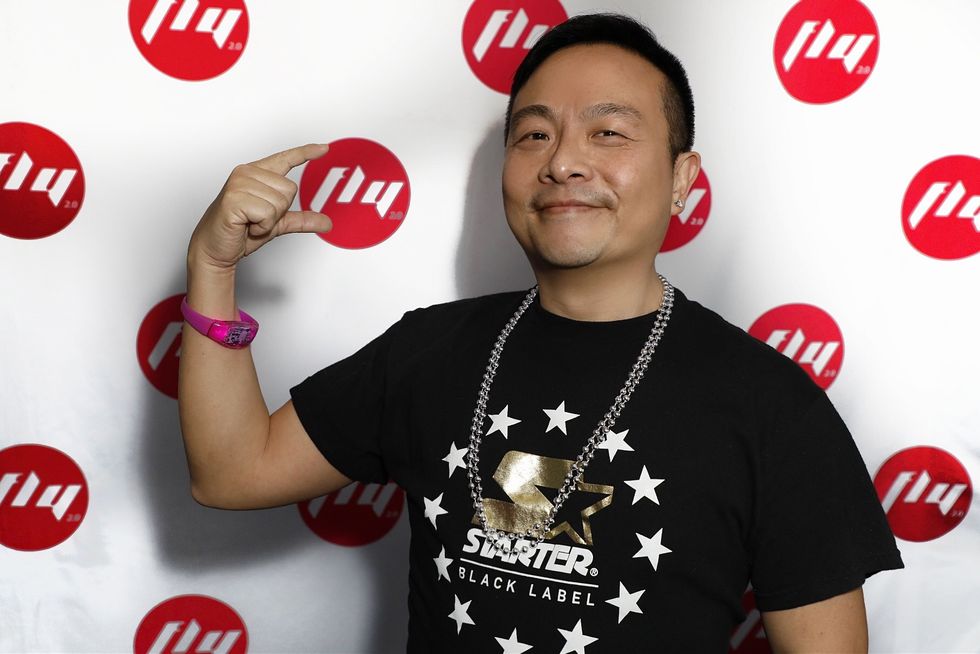 Heroine has learned some valuable wig lessons. (Photo courtesy of Mitchel Raphael)
The wigs were not always treated so well.
"I had a wig bin when I started. I learned very quickly that some should never be piled, like your large styled wigs."
As she wipes away a small tear, Heroine sighs and says, "I lost one of my favourites that way."
With only one walk-in closet, drag-purging is also a must for this queen.
"I just had a sale in January actually. Pop stars change up their images, and I feel drag queens should do the same if they've been working for five-plus years."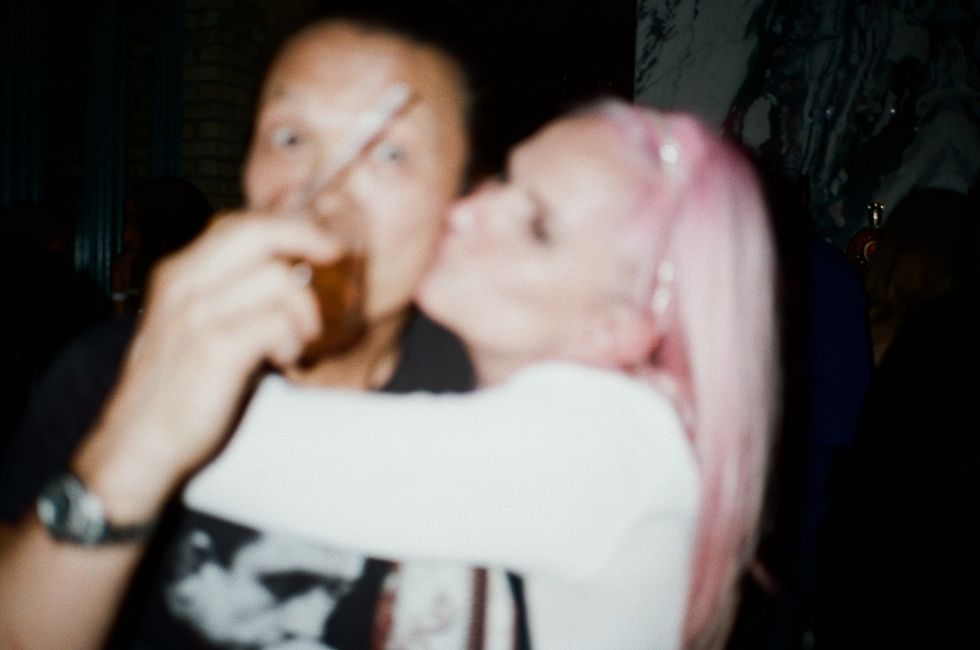 Sofonda performing at York Pride Festival (Photo courtesy of Mitchel Raphael)
Like Sofonda, Heroin says props can be difficult.
"I have to find a way to not damage them. They're like kids, in that sense. My Ursula sea witch costume is my biggest challenge. It's quite large because of the tentacles. I have to store it up high in my closet on a shelf, which limits the space I have. It's not easy serving fish."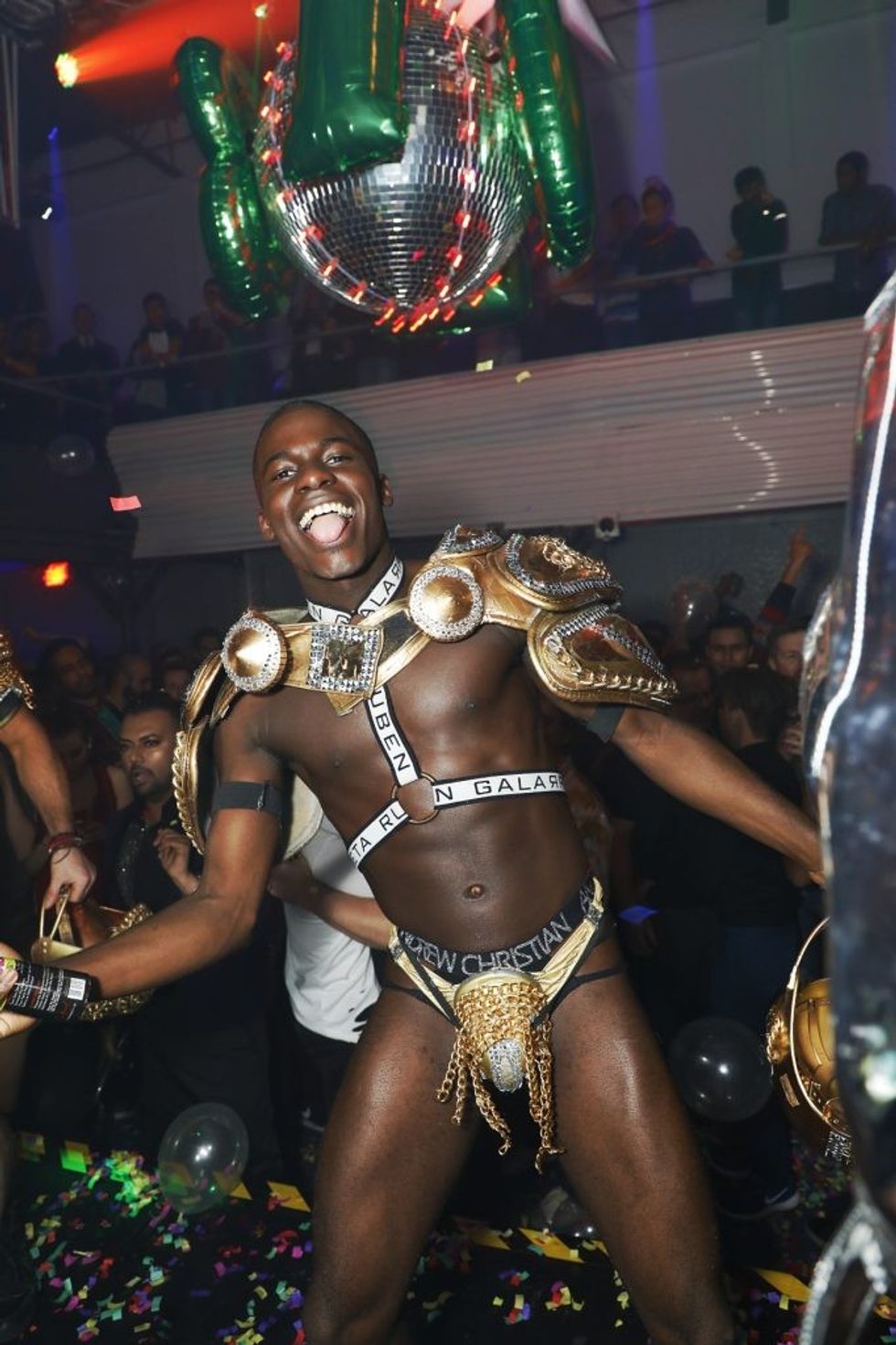 Sofonda Cox performs last year at Pride. (Photo courtesy of Mitchel Raphael)
And what about shoes?
"Try and keep the box the shoes came in. This way they can be stacked and easily organized. Make your closet look like the back room of an Aldo."
Want to check out these queens in action for Pride Month? Here are just a few of their glam gigs:
Sofonda Cox
For her sixth year, she is the TD Pride ambassador. She will be at their footprint at Church and Wellesley throughout the weekend. She is also the Prism Festival's diva extraordinaire performing her mega show at Rebel nightclub on Friday, June 22.
Also, check out a pre-Pride warm up at Café California, 538 Church St. Sofonda hosts its annual underwear fashion show on Wednesday, June 20 and Thursday, June 21 at 6 p.m.
Heroine
She hits legendary gay bar Woody's, 467 Church St., Wednesday, June 20, for its final night of performances before Pride weekend. The next day she is at Glad Day Bookshop, 499 Church St., for its weekly RuPaul's Drag Race viewing party at 8 p.m.
Friday, June 22 is The Phoenix, 410 Sherbourne St., at 10 p.m/ for the Boom 97.3 G'80s Party at 8 p.m.
And on Pride Day, Sunday, June 24, Heroine is at Garage, 477 Church St. for Tension Release at 9 p.m. On Monday, she will likely be the passed out in bed for a private recovery party. You can check our more of Heroine's antics and gigs here.
Toronto