Expensive homes are still part of Toronto's real estate landscape. This despite Toronto's luxury real estate market recently tumbling down a global ranking .
The city slid to 18th on a list of the top-performing, high-end housing markets of last quarter. The list was compiled by Knight Frank, an international real estate agency.
---
In the fourth quarter of 2017 , Toronto had been ranked 11th. Before that, it was well into the top 10.
But Toronto's tumble doesn't mean there aren't still scores of world-class properties available. Any doubts should be swayed by three of the most expensive homes for sale in the city right now.
469 Spadina Road, $25,000,000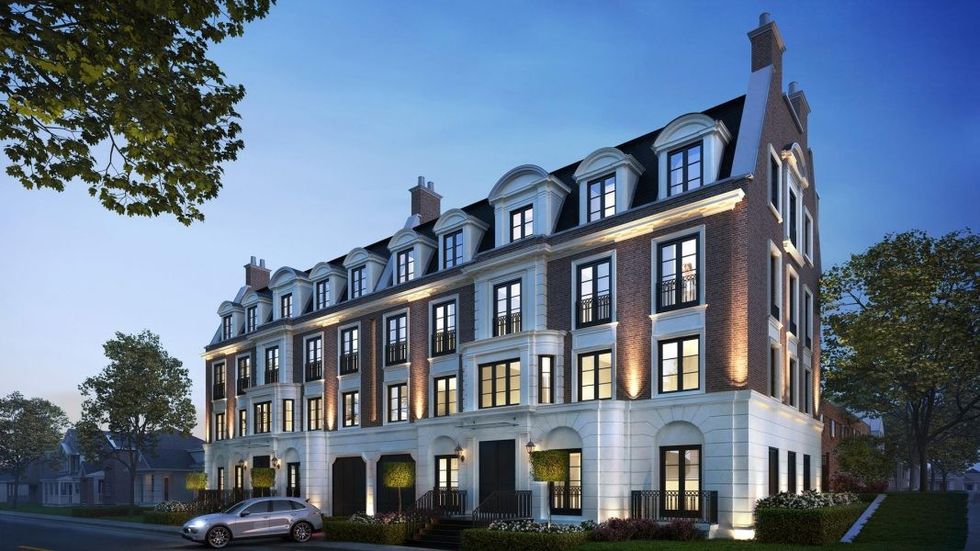 (Photo courtesy of AB8 Group)
When housing advocates push for gentle density, such as townhouses, they probably don't have something like 469 Spadina Road in mind.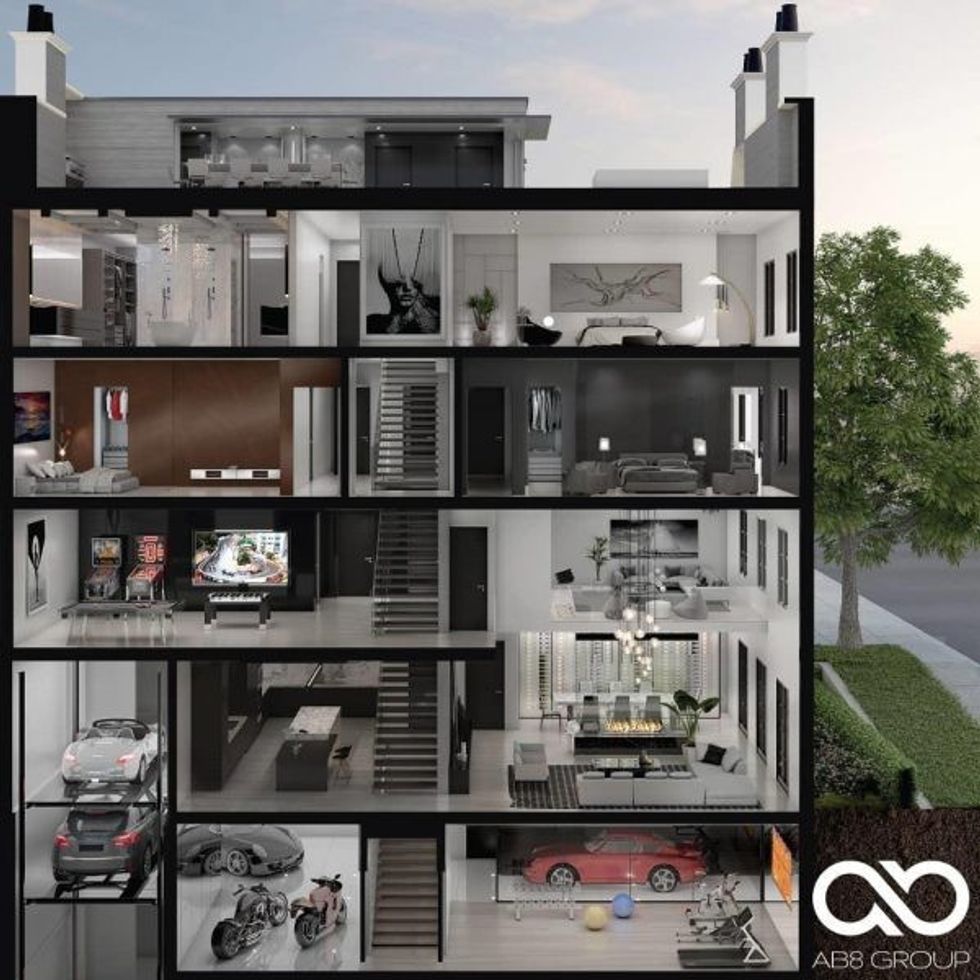 (Photo courtesy of AB8 Group)
The most expensive semi-detached on the market, the home is part of developer AB8 Group's plans to redevelop the site of a red-brick apartment building dating back to 1888.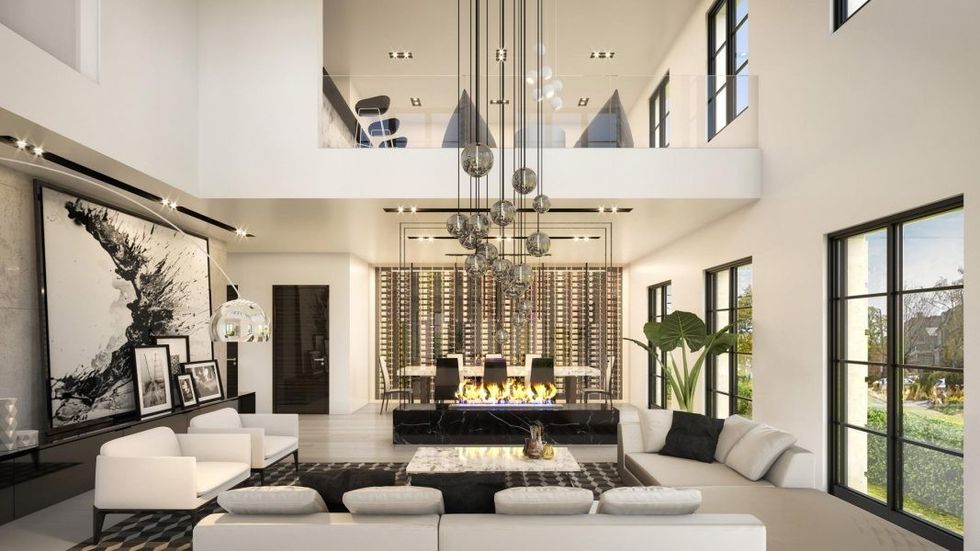 (Photo courtesy of AB8 Group)
The new brownstone structure would have a similar façade, but the similarities end there. This unit stretches across six levels, including underground parking. It also affords its future owner more than 11,277 square feet of living space and six bedrooms.
Renderings show stacked parking, a lofty main living area, and a rooftop terrace.
85 The Bridle Path, $22,990,000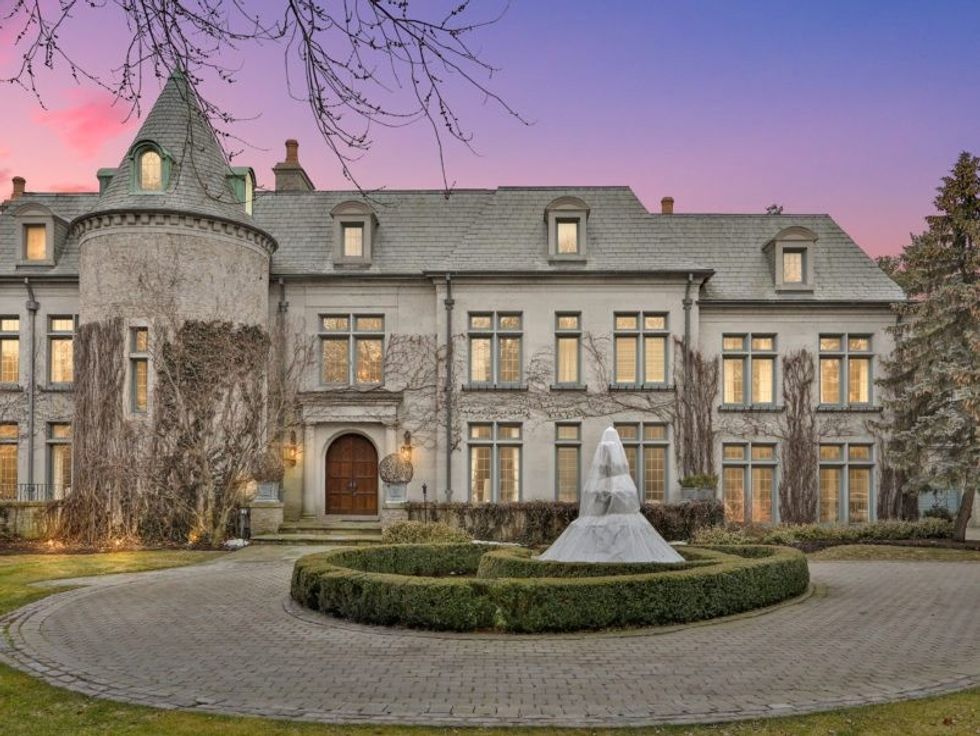 (Photo courtesy of Realtor.ca)
Casa Loma isn't on the market, but 85 The Bridle Path might be the next closest thing to living in a castle in Toronto.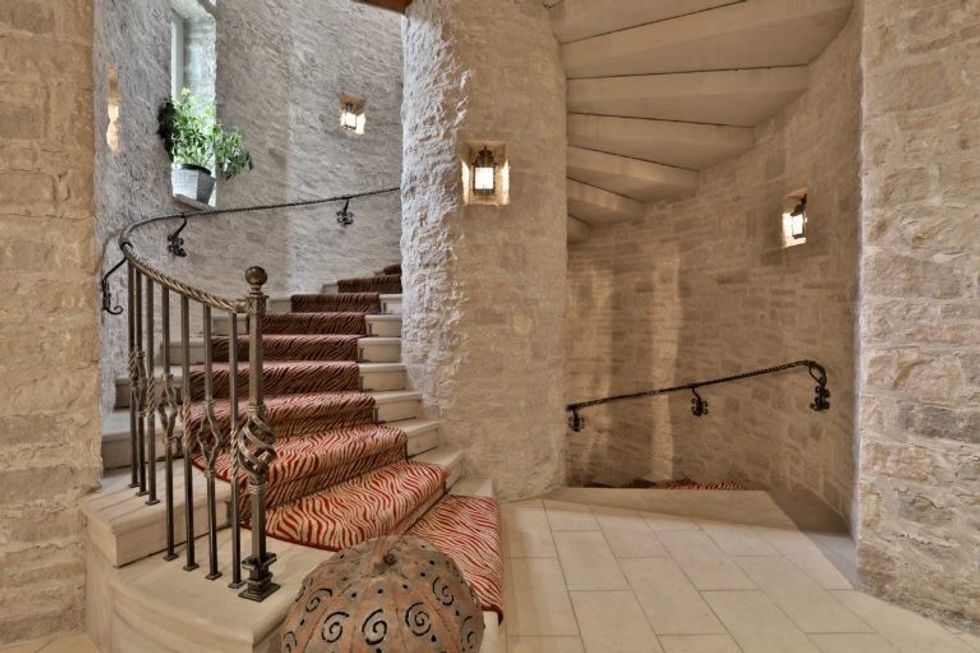 (Photo courtesy of Realtor.ca)
Faux-château styling isn't limited to the 15,000-square-foot abode's exterior. Inside, there's a stone-lined spiral staircase, and exposed cathedral beams soar above a grand foyer.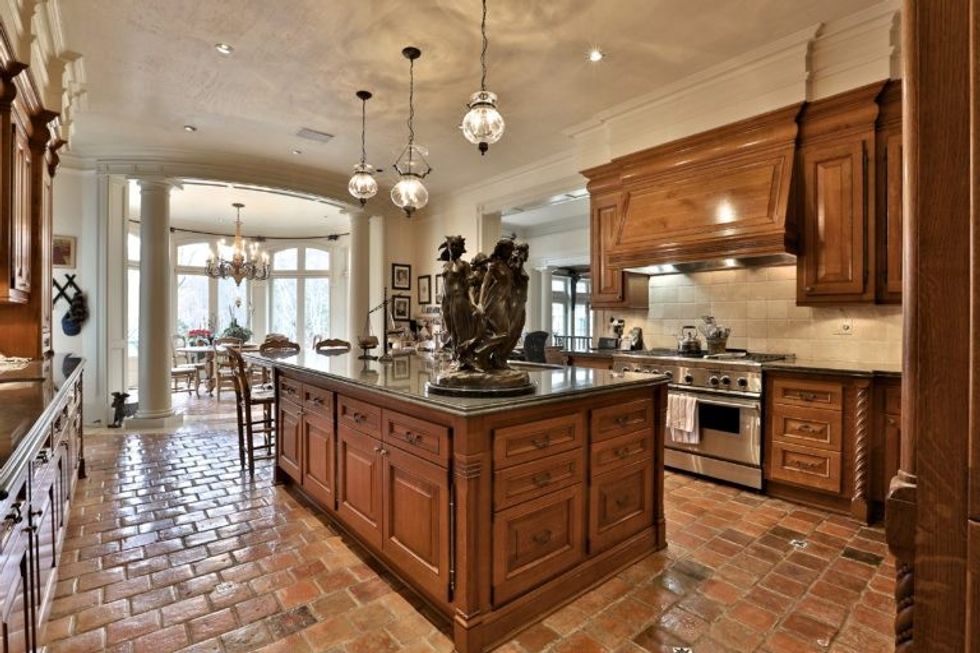 (Photo courtesy of Realtor.ca)
The interior isn't entirely steeped in tradition, though. The third floor has an indoor hockey rink alongside a billiard room. The listing website boasts a "gourmet state of the art kitchen," and there's a built-in sound system, too.
A landscaped backyard includes a pool and professional sports court.
75 The Bridle Path, $19,800,000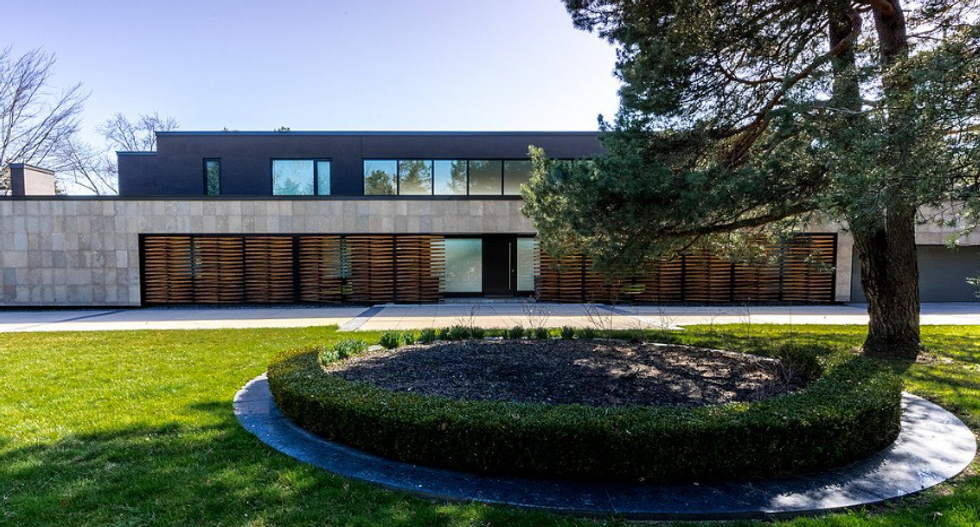 (Photo courtesy of Sotheby's)
Just down the road, a very different kind of design-forward mansion sits on two acres of prime real estate.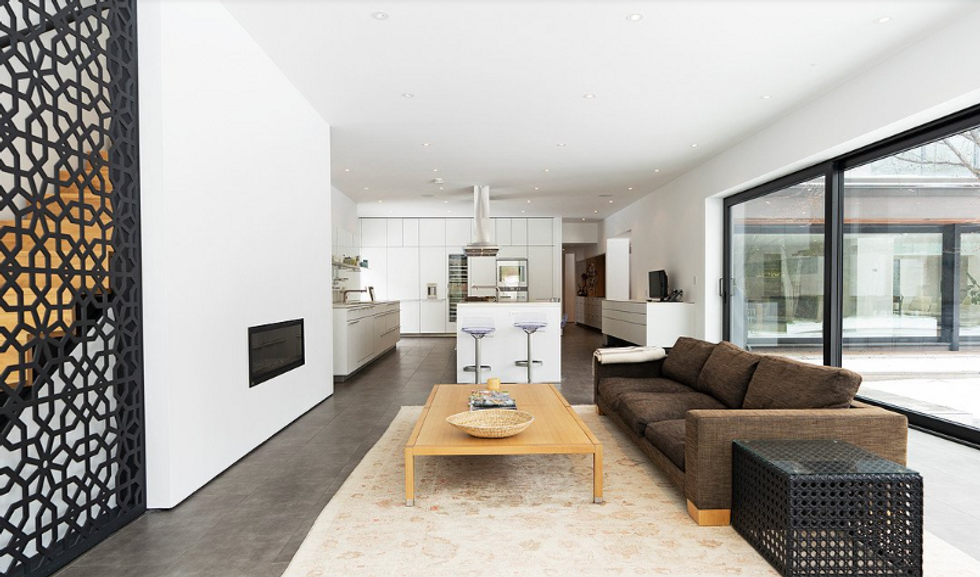 (Photo courtesy of Sotheby's)
The low-slung, modernist home was renovated in 2012 and is endowed with some Asian-inspired architectural flourishes.
This five-bedroom dwelling was designed to interact with the outdoors.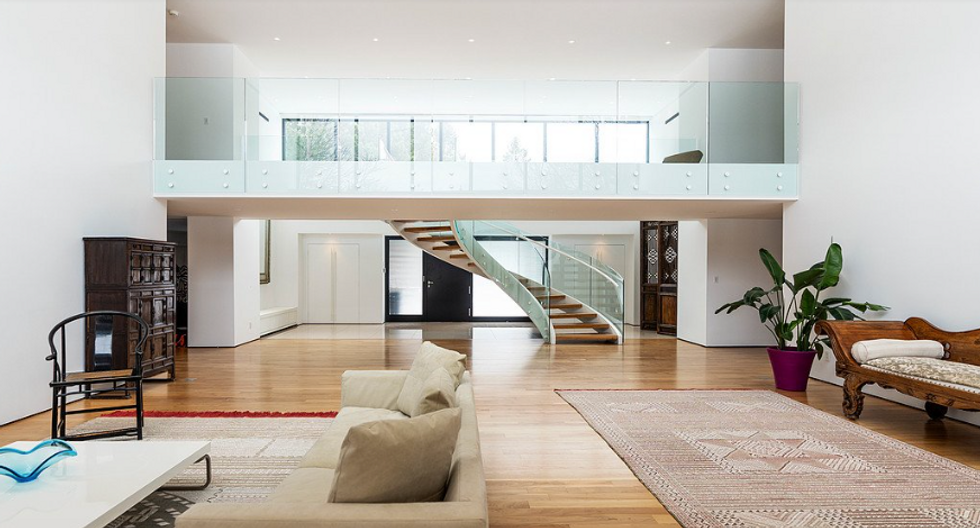 (Photo courtesy of Sotheby's)
The screened part of the façade sways in the breeze, and to the back, there are 32 feet of sliding glass doors overlooking a deck, patio , and yard with gardens and a tennis court.
A floating glass staircase and catwalk make a statement in the main living area.
Real Estate News