Good news, Toronto. We are ready to hop in that DeLorean with Doc and Marty McFly. Toronto is officially one of the most future-proof cities in the world.
The city's "future-proofing" capacity, means Toronto is positioned to be successful long-term — and it's the only Canadian city to crack the top-10.
---
On the list, researched by JLL's Cities Research Center for its City Momentum Index (2018), Toronto placed ninth out of 131 cities. Vancouve r comes in 19th and Montreal in 26th place.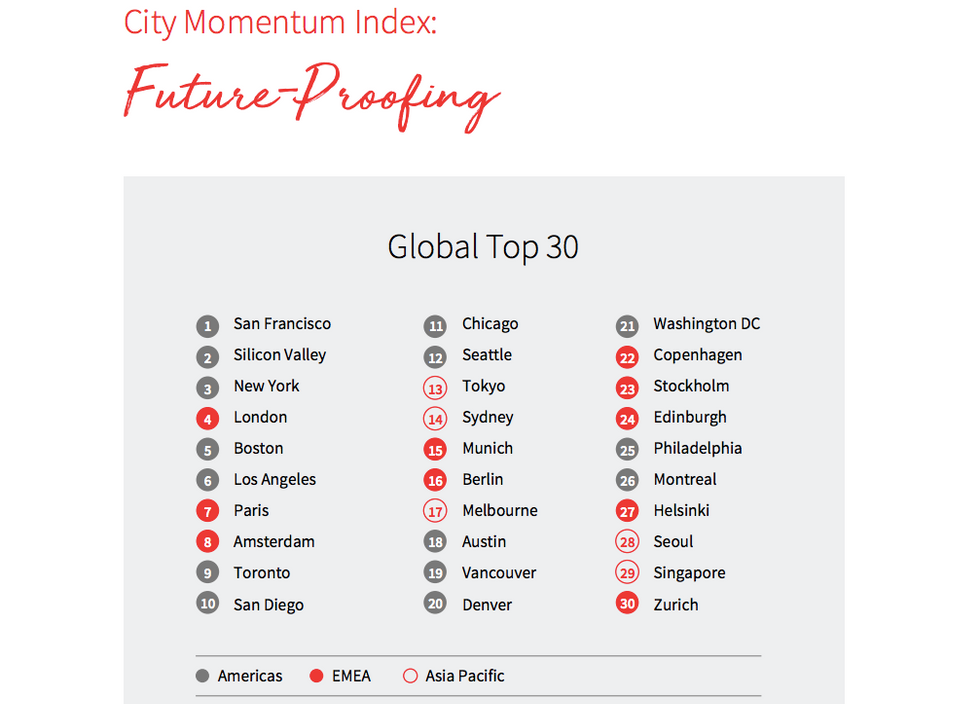 (Image courtesy of JLL City Momentum Index 2018 Edition)
The project explains:
Future-proofing Future economic strength and real estate momentum over the longer term are likely to be partially determined by the quality of a city's education infrastructure, its innovation capability, environmental sustainability and the strength of its technology sector. This index includes a weighted score of the presence of the world's top universities, international patent applications, air quality, public transport infrastructure, third-party indices of the innovation economy, and the presence of technology firms.
Of note, while Toronto places very respectably as one of the world's most future-proofed cities, it did not make its presence known on the other JLL list: Short-Term Momentum.
To be on that list, the city would have had to a significant spike in population ... And we have enough people standing on streetcars and looking for homes already ...
Toronto