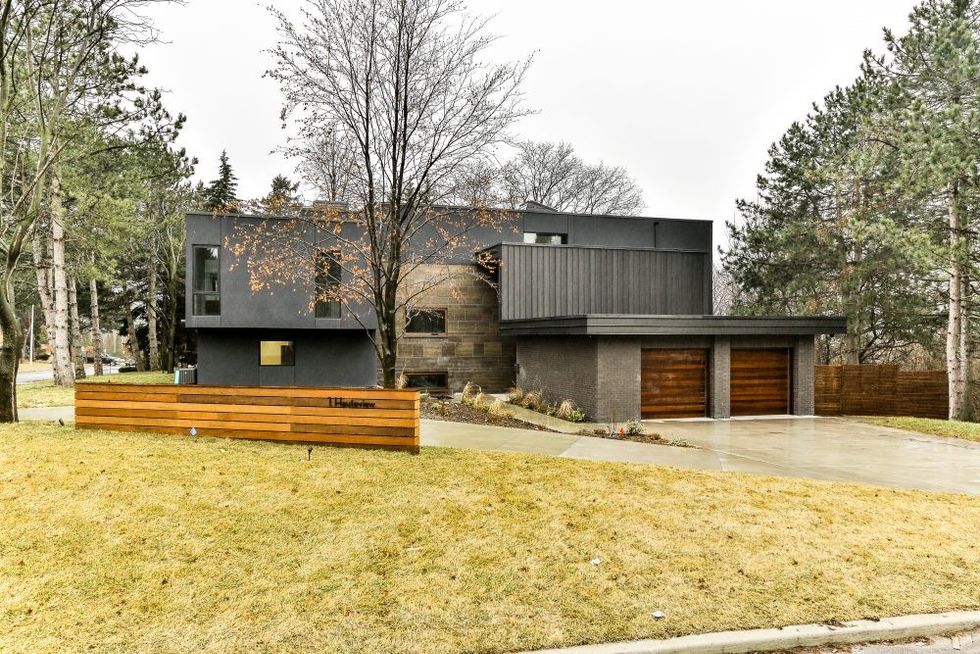 (All photos courtesy of RE/MAX Realtron Barry Cohen Homes)
If you buy this home, you will probably never have to pay for another vacation in your life, because this home is like being on a vacation from any busy, messy life.
---
It is a one-of-a-kind architectural masterpiece with 8,000 square feet of serene living space that welcomes the extensive ravine vistas.
The minimalist, monochromatic open space is filled with natural materials, clean lines and luxury modern finishes.
Sure, the 7 bathroom 4+1 bedroom home has its share of extravagance too: a sauna, a wine cellar, Bauhaus style doors, a mere 12 parking spots ...
So, before we take you on a tour, here are some key details:
Now, it's time to explore this architectural haven ... Please remove your shoes. We wouldn't want to dirty the wide plank white oak hardwood floors.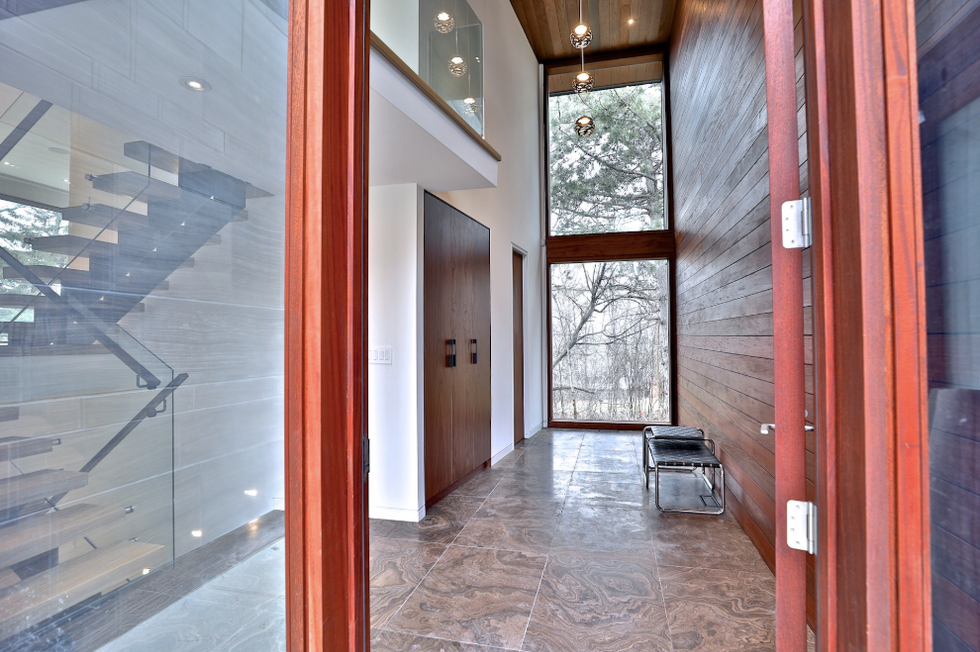 As soon as you enter the grand foyer, you'll still feel like you're outside! It's not just the floor-to-ceiling windows that give you that impression, but it's also the natural materials and finishes that set the calming tone.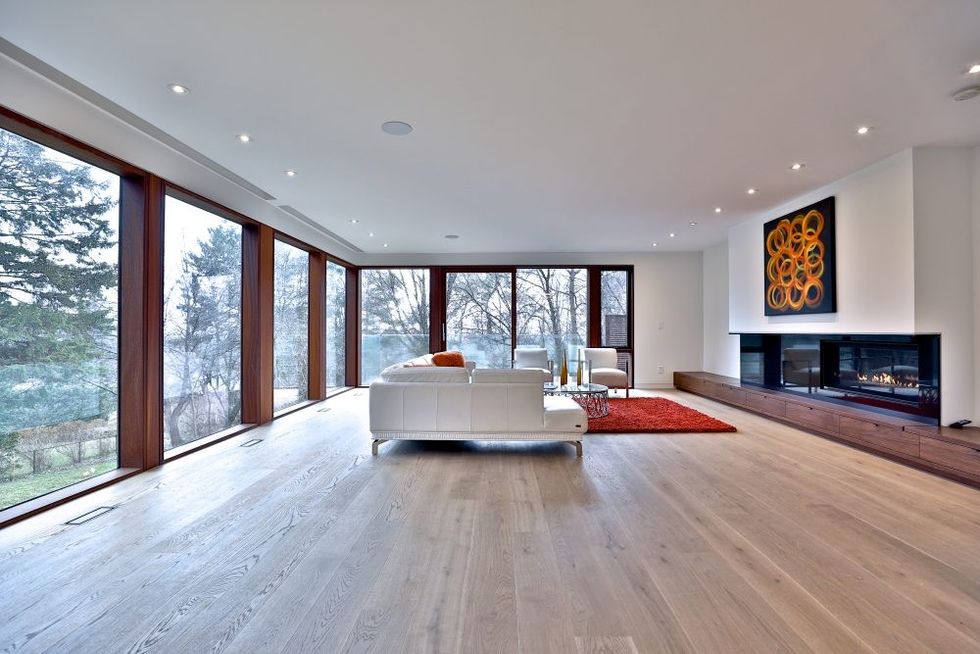 How many homes can bring the outdoors in as this one does? Of course this upstairs living room is big enough to entertain all your friends (and new friends, once you buy this home), but it's also the perfect size for you to sit alone, relax, and take in the calming nature.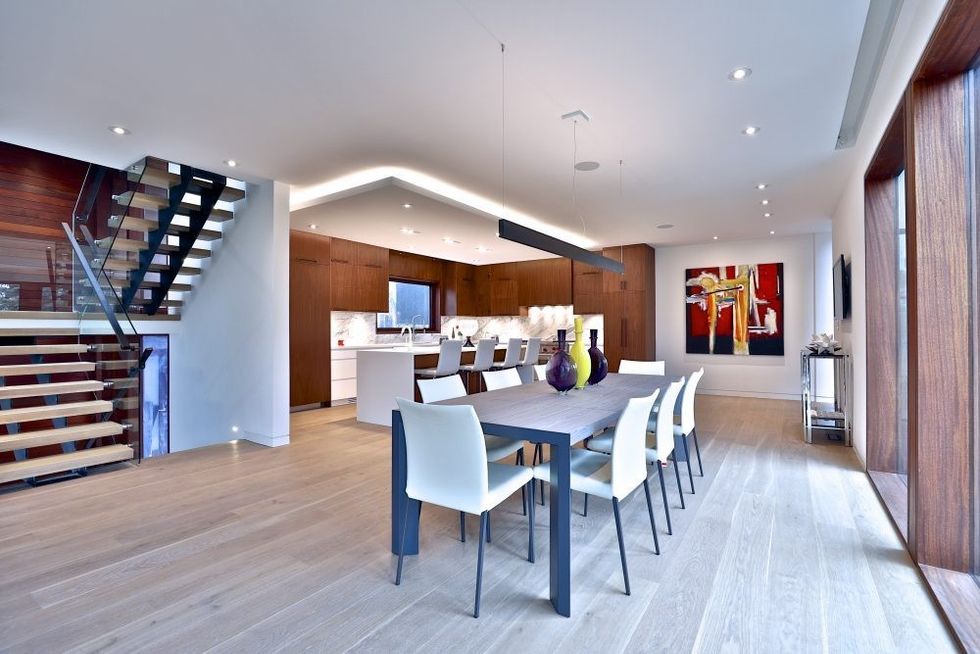 More floor-to-ceiling windows make this bright-and-airy kitchen feel even more open than it already is.
Sure, it's so clean and crisp and contemporary that you're afraid to mess it up. But it's also so big (so much so you can call its island Australia) that you probably wouldn't notice that mess you make in the corner. (Pro tip: Keep your kitchen messes contained to the far corner.)
This master bedroom is masterful feat of architectural genius .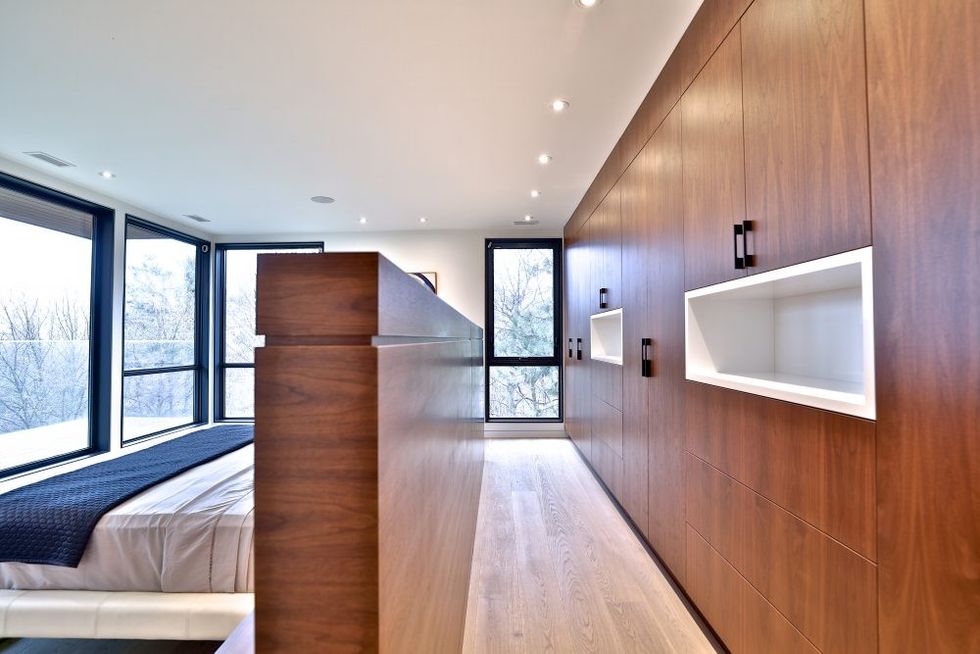 Just look at that creative organizational unit. Oh, but wait, there's more ...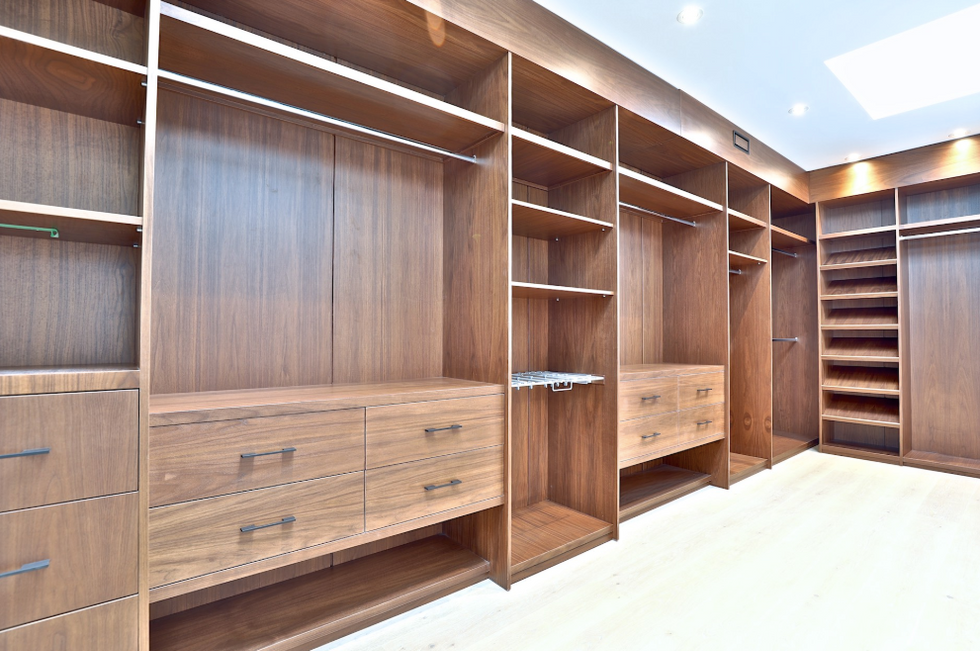 The walk-in closet is so big it can probably serve as an additional bedroom —or as a condo unit in downtown Toronto.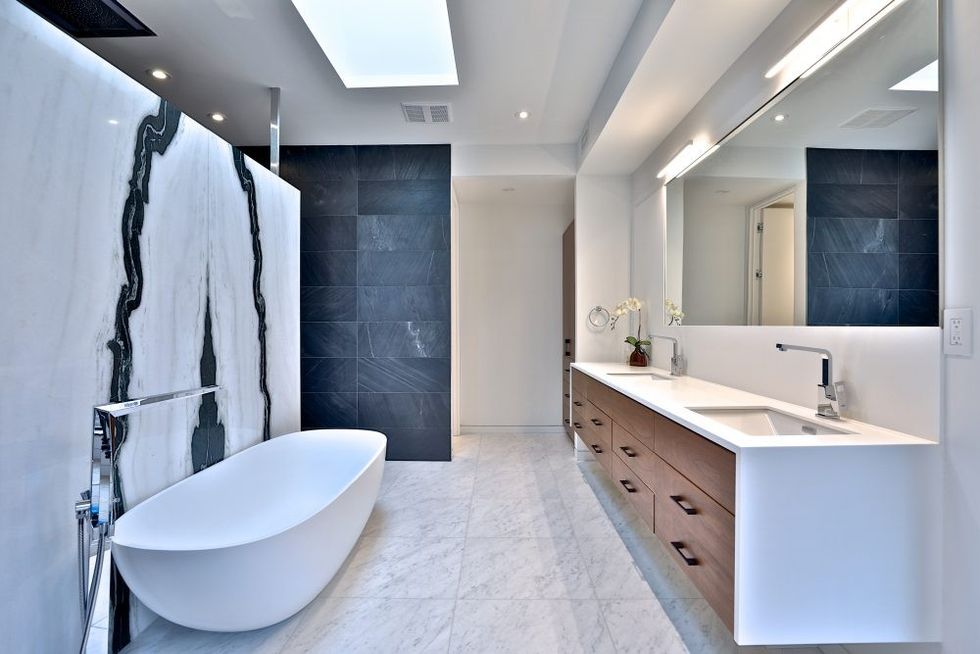 Just be careful entering this spa-like master en suite, because you may never leave it.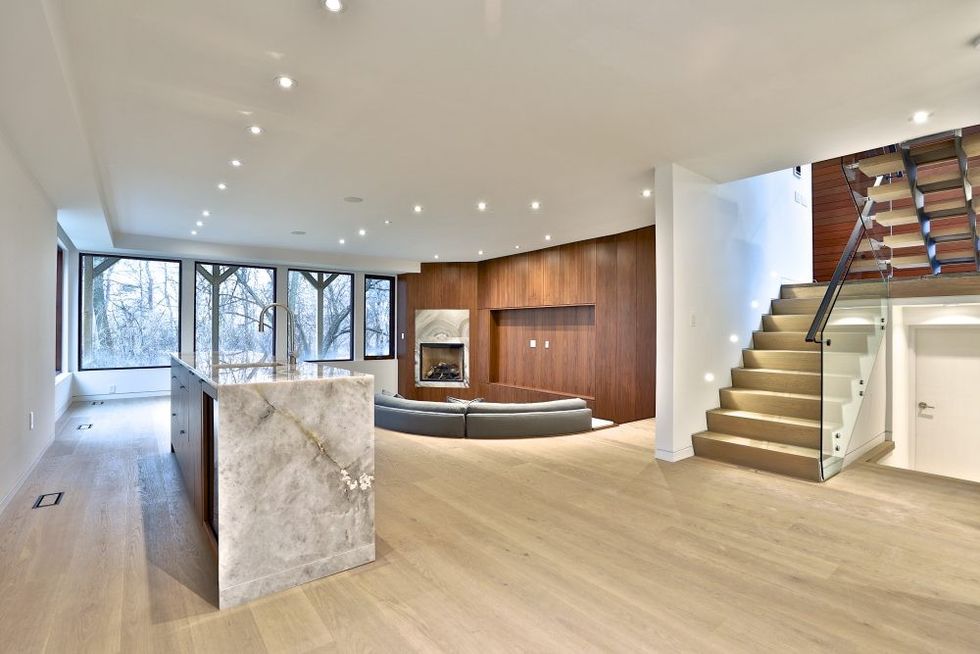 If you have children in this home, it will be very difficult to punish them: "Go to your incredible room!" "Go to the cozy fireplace nook in the rec room!"
Have you mentally moved in yet?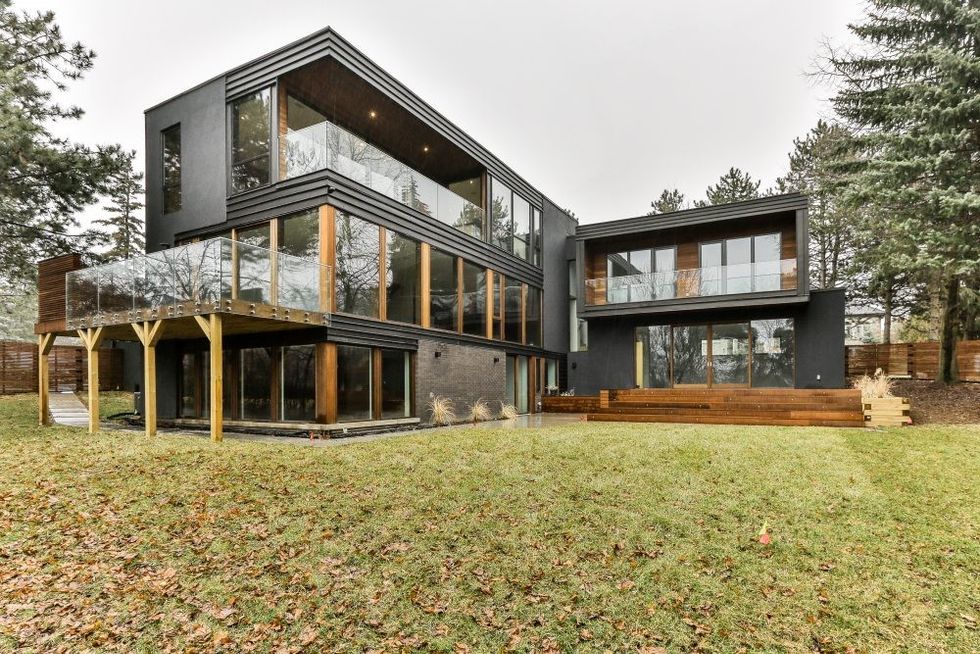 If you've already mentally moved in, go ahead and plan your housewarming party. And why not host it in this massive backyard?
Toronto Condos & Homes