Real Estate News
Prince's Former Toronto Home Is For Sale And Is More Spectacular Than You Imagined
This is rare.
Welcome to the spectacular former residence of music legend and culture icon Prince.
Honestly, there's so much to tell you about, we don't know what to tell you first. And with approximately 14,280 square feet of living space, situated on over two acres of secluded lush land, you can't blame us …
For starters, this gated estate is dramatic. (Finally, a home that has parking spaces for all 22 of your cars.)
The majestic sprawling bungalow also has 10 bathrooms and features Prince's original design and culture — which has been maintained on the lower level.
Ready to go on a tour? Come. We'll take you.
Where: 61 The Bridle Path
Price: $16,900,000
Broker: Barry Cohen

See the tennis court? The pool? The mammoth mansion? Of course you do. This picture could have been taken from space and you'd still see all that grandeur clearly.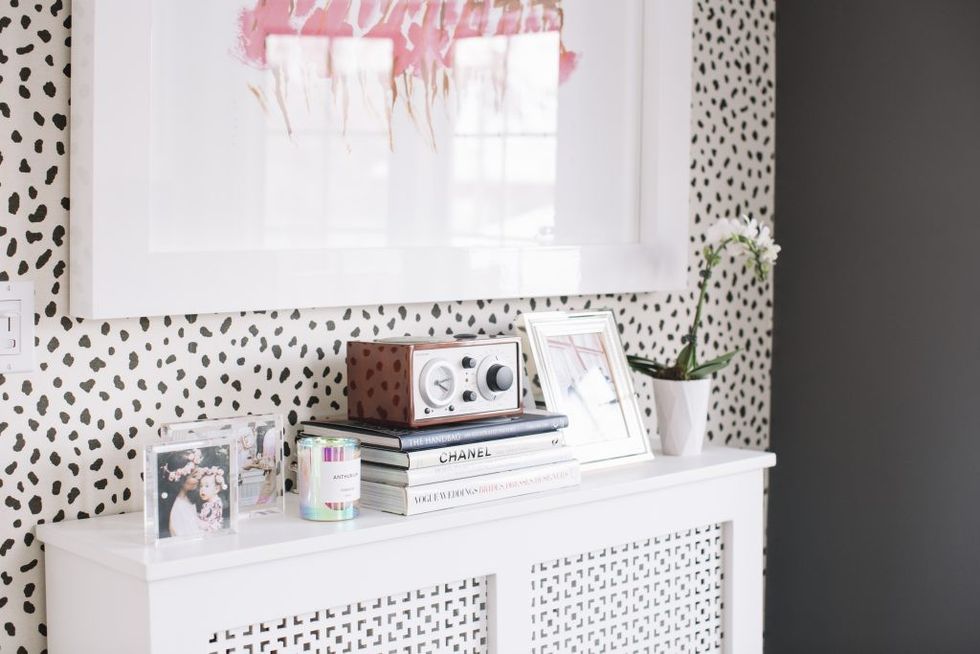 The reception area. We'll just let you soak that in for a moment before we move on.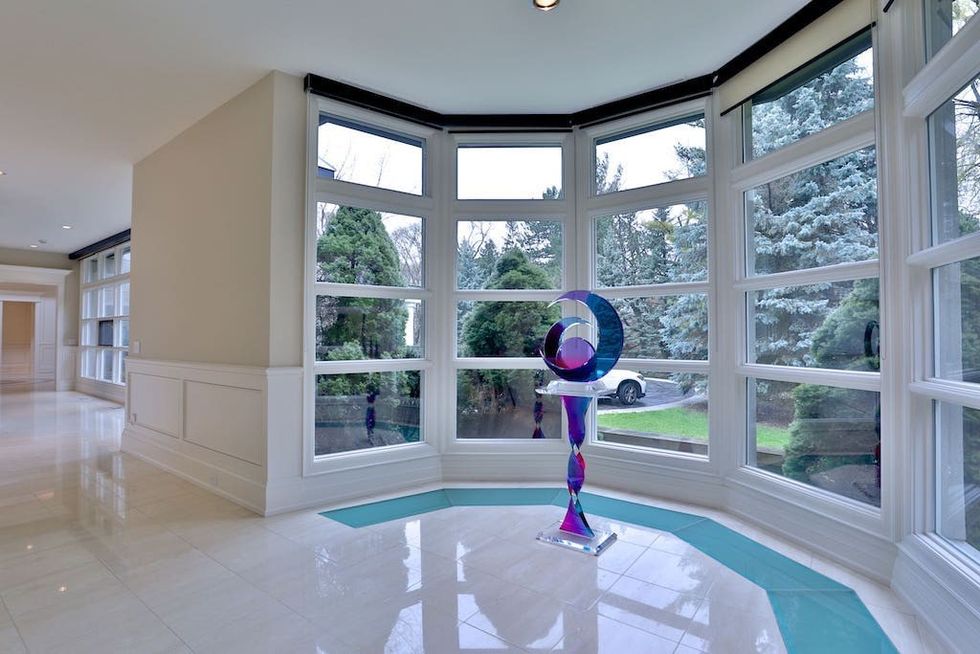 The West Wing Hall has marble floors and overlooks the beautiful rear gardens. And look at the purple-hued piece of art? Remind you of anyone?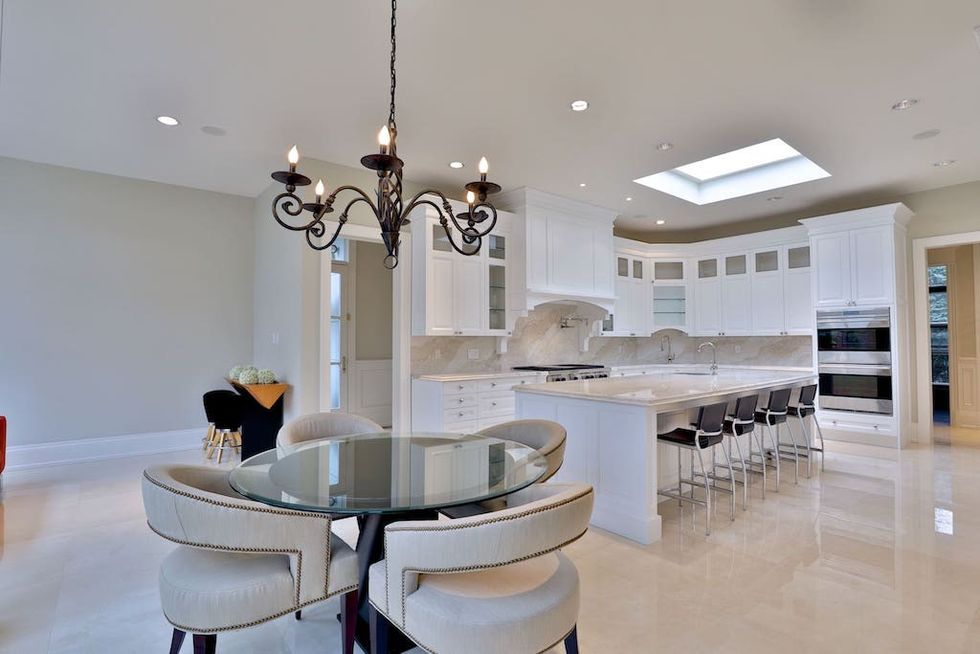 The gourmet chef-inspired kitchen has a skylight over the island. Can you imagine some of the conversations that have taken place in this space?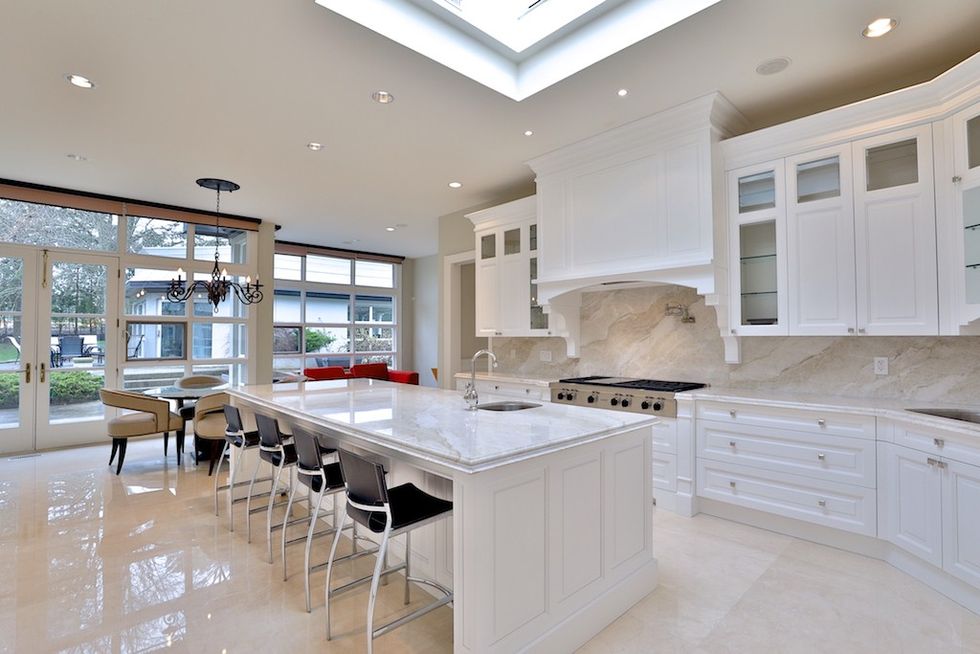 So much light. And so much green for the light-filled spaces to overlook. That's one of the gardens outside those French doors.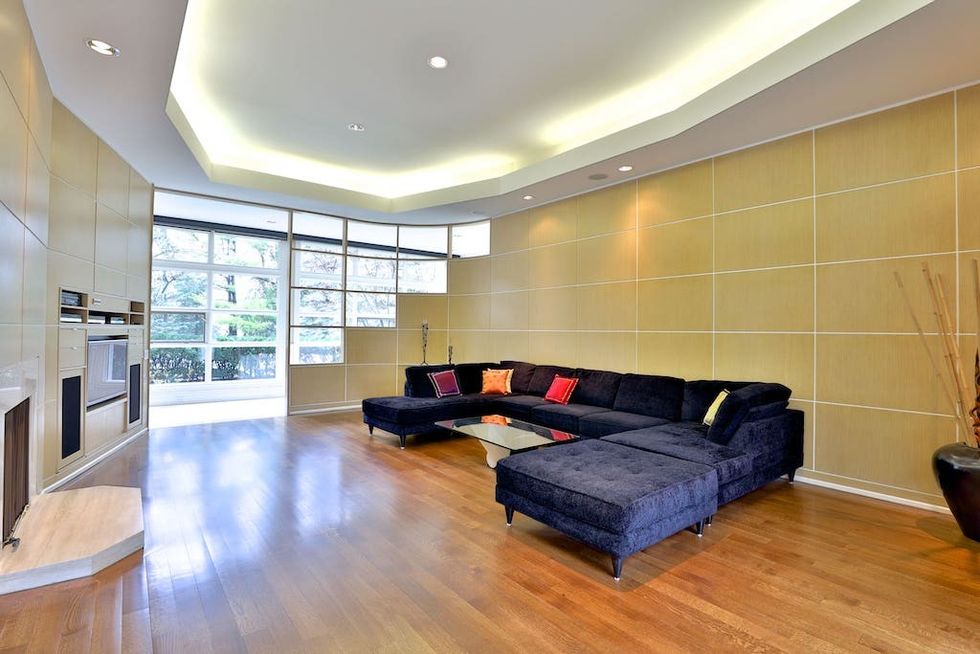 The family room makes you feel at home, right? (Well, you can dream, anyway.) Coffered ceilings. Built-in entertainment unit and speakers. A wood-burning fireplace with a marble hearth. And of course, another French-door walkout to the lavish gardens.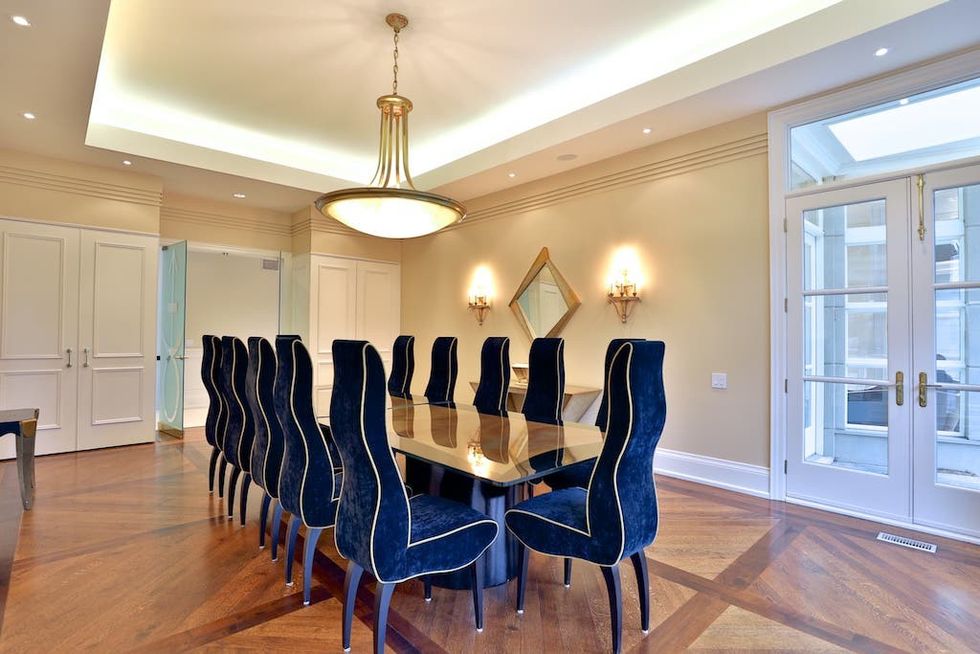 Presenting, the formal dining room. And, yes, more French doors! These ones lead out to a terrace overlooking the lush greenery and swimming pool.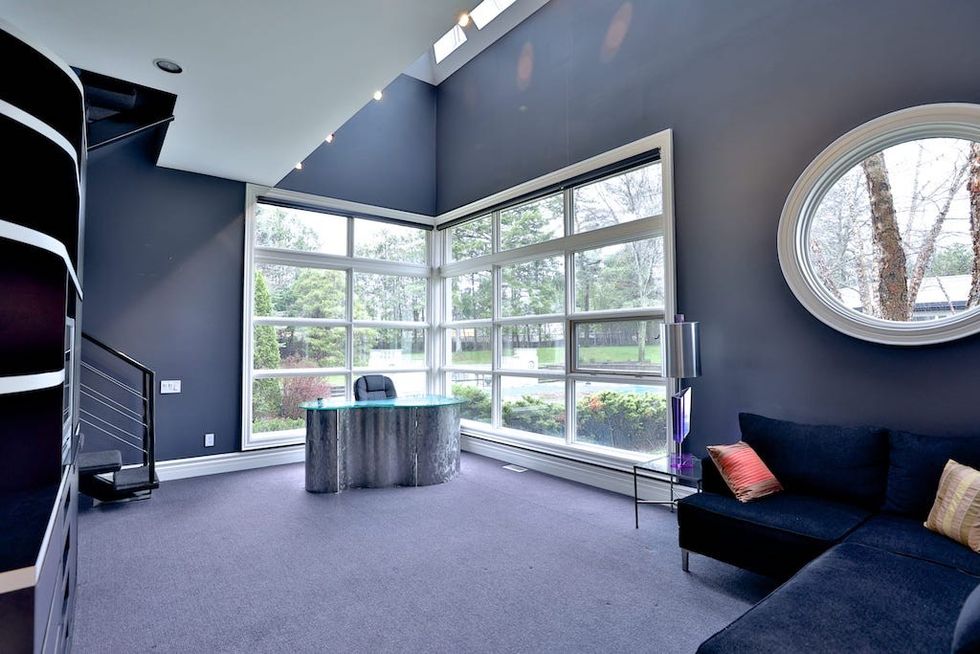 This is just part of the third bedroom. Its other part can be enjoyed when you walk up the open riser staircase to its loft.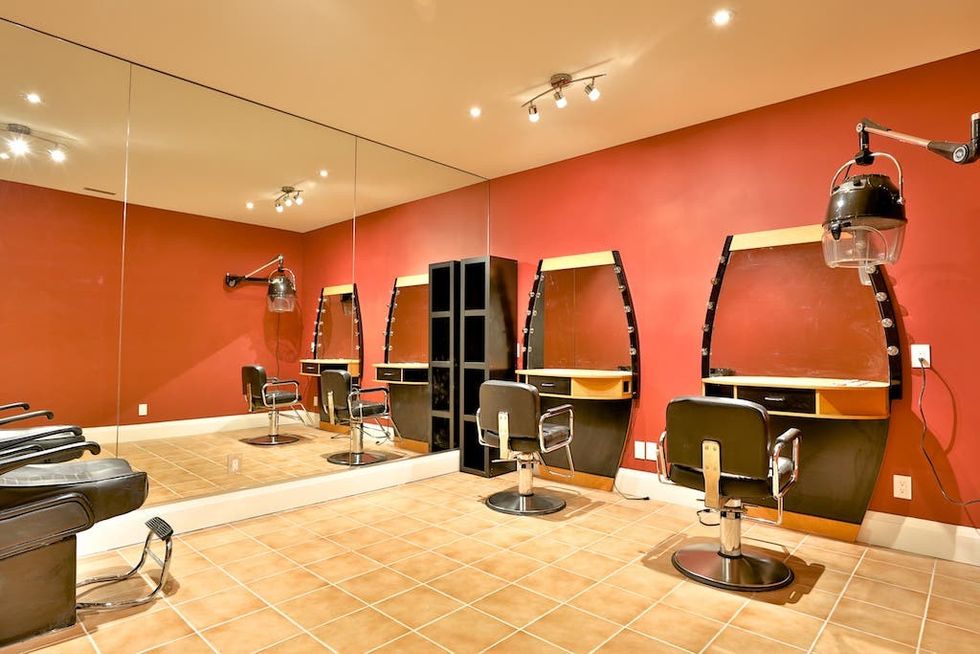 A salon. Because … Have you seen Prince's amazing hair??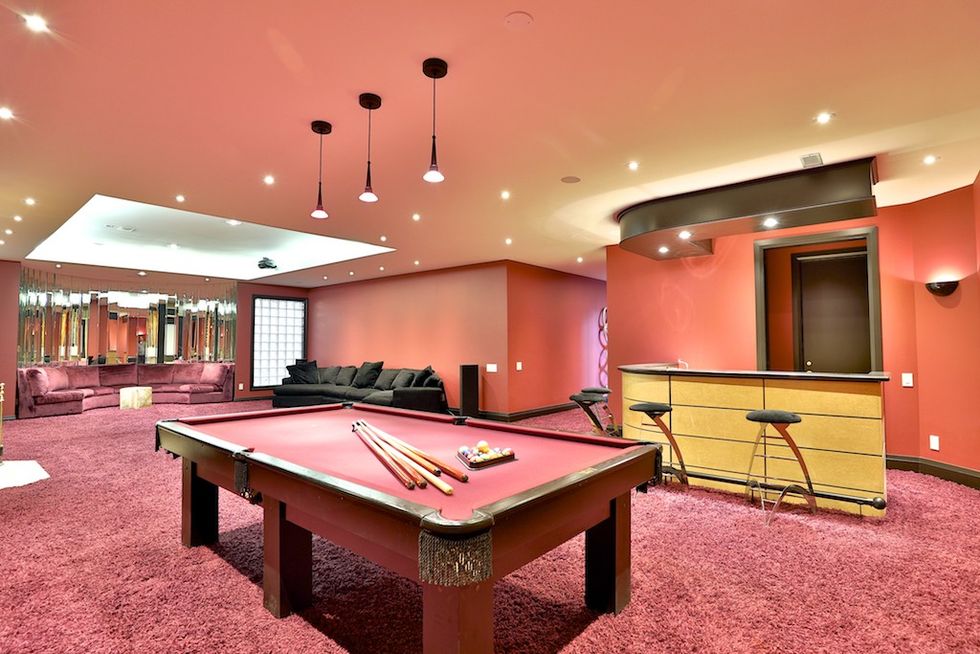 The billiards room, its wet bar and its incredible broadloom. Imagine the stories this room could tell …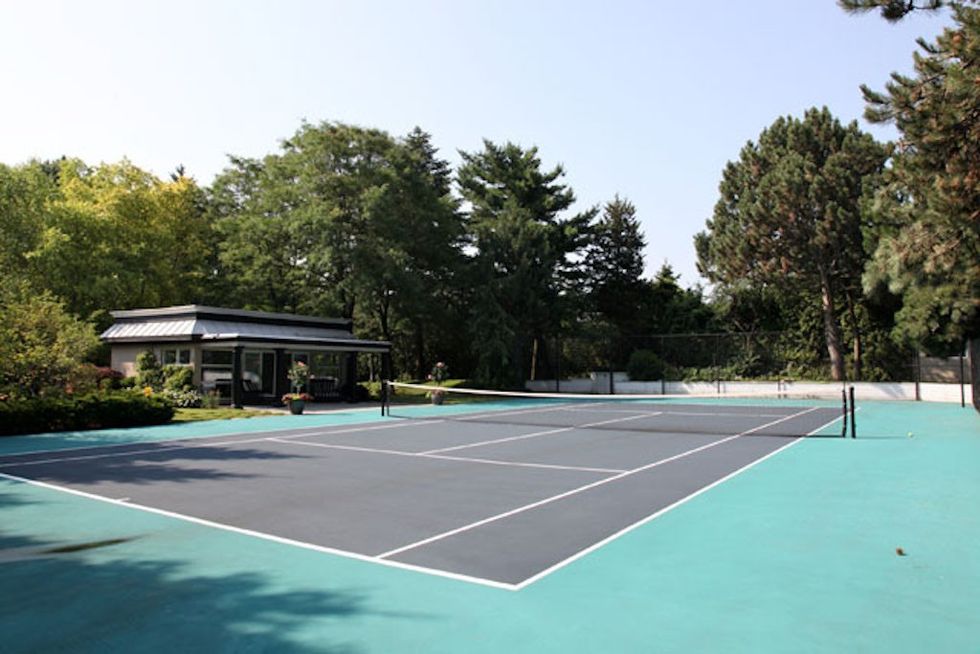 Ending on a simple note: A tennis court — in your backyard, well, in your dream backyard.