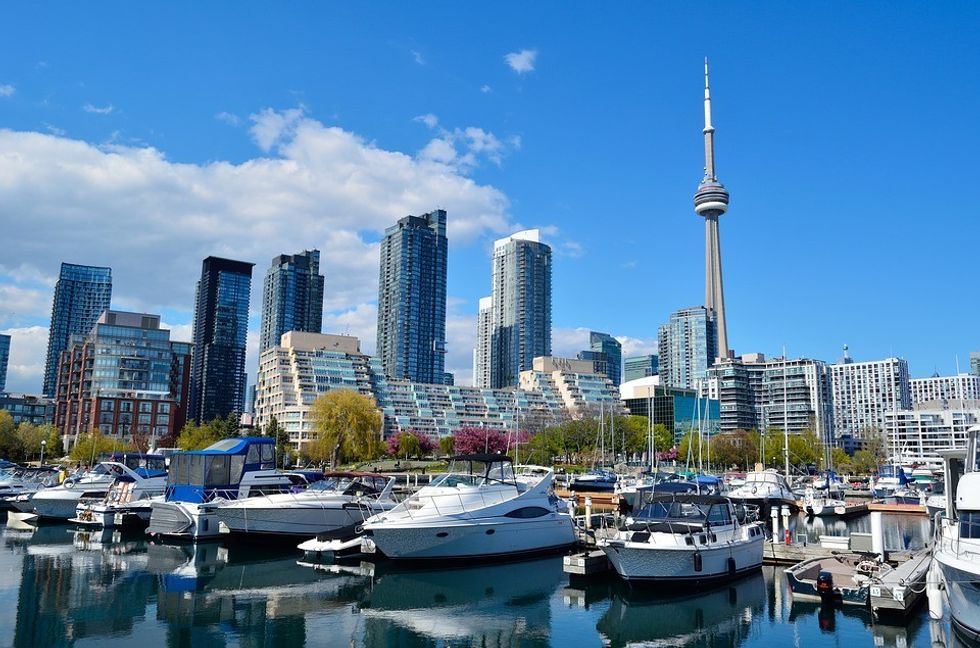 Here's everything you need to keep you in the know …
---

Toronto
The Terry Fox Run hits Toronto on Sunday Sep. 16, as the Marathon of Hope continues.
Microsoft Canada will pump $570 million into it, along with 500 student jobs in the short-term and 60,000 jobs in the long-term.
Premier Doug Ford has slashed Toronto city council — again. This time with a clause. And just like that, history has been made in Ontario …
Markham is the little high-tech engine that could. Not content to become the mini-me to mega-metropolis Toronto just to its south, Markham has forged its own identity.
Eva's Initiatives for Homeless Youth is trying to do more for homeless youth by providing them with programs, services and supports to help vulnerable teens get back on their feet. As its website says: "They don't just sleep here."
At 19 years old, Kyla Fox was severely anorexic and dangerously addicted to exercise.
In 1890, a symbolic cornerstone was set on Shuter Street, by Charles Vincent Massey, grandson of industrialist Hart Massey. The elder Massey granted the city $100,000 to build a grand, new concert hall to honour the death of his son Charles.
To get to this point however, Cannabis advocates had to fight the war for weed. There are several Toronto venueswhere this war has been waged. So maybe it's time we commemorate them.
TIFF 2018 celebrities … We cut that sentence short, since we need space for all the celebrities and A-listers you will have the possibility of spotting in Toronto during TIFF 2018. There are A LOT. And your time is almost up!
Road closures this weekend bring some relief, but they will surely still bring traffic.
The TTC is welcoming York University students back from their five-month-long strike with TTC subway closures directly under the campus this weekend.
Toronto Beer Week is nine days of fun, beer, and events, featuring Toronto's best breweries, pubs, and of course — beer.
It's everyone's two favourite words: free Toronto. We've put together a list of great festivals, parties and cool sales for you to check out this weekend.
Canada
Think you can't afford that home? Well, it may cost you more if you don't buy it.
You've moved into your dorm. Dorm life has started. Look, you managed to move into that postage-stamp-sized dorm room. So great job!
We've fallen to 37th place from fourth on a ranking of hottest housing markets.
Realtors must report accurate sales prices for properties they've listed now that the public can access that data, the Toronto Real Estate Board is warning its members.
Every year, millions of people, in close to 25 countries around the world, participate in Terry Fox Runs and Terry Fox Fundraising events.
U.S.A.
What $1 million buys today varies greatly in major cities around the country. Here's a look at how far your money will go.
Home improvement retailer Home Depot Inc. on Tuesday reported earnings and revenue that beat expectations, and upped its outlook.
Disco may never return, but the house from "Saturday Night Fever" is back on the market for $2.3 million.
International
Just when everyone had  the for sale sign was buried with Blockbuster and paper flyers, it's been revived and plugged in to the web.
Hindsight may be 20/20, but investors necessarily don't need perfect vision to see when a market is headed south.
Canadian real estate prices skipped the Great Recession, but most places weren't so lucky. Analysts from the Bank of International Settlements (BIS), the central bank for central banks, crunched the numbers for G20 real estate prices.
Toronto