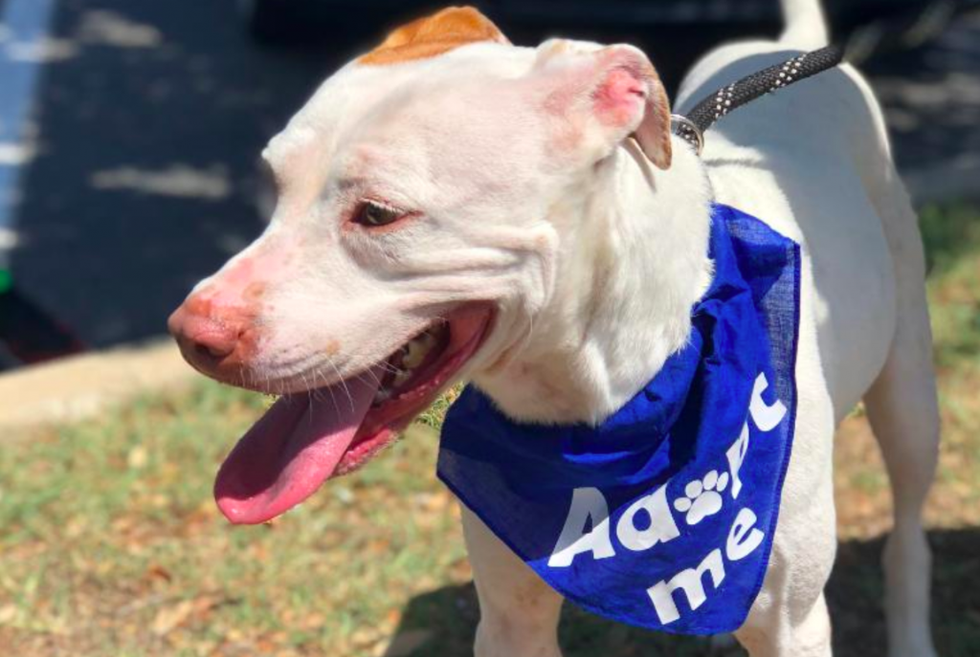 Meet Daisy, a social girl with a happy-go-lucky nature. She is a wiggle-butt machine. Stop by National Dog Adoption Weekend at your local PetSmart to find wonderful doggos like Daisy.
It's everyone's two favourite words: free Toronto. We've put together a list of great festivals, parties and cool sales for you to check out this weekend.
---
And, if you're looking for something charitable to get involved with, or if you're a high school student looking to start on your 40 hours of community service, we've also listed some fantastic charitable initiatives to help keep Toronto beautiful ...
Where: Multiple locations across Toronto. Click here to find the run closest to you.When: Sunday starting between 8:30 a.m. and 9:30 a.m.
Everyone is welcome to participate in a Terry Fox Run, regardless of age, athletic ability or socio-economic standing. While the Run does not have an entry fee or minimum donation all participants are asked to fundraise or make a donation. You can raise funds online, use a pledge sheet, or make a donation at the Run site.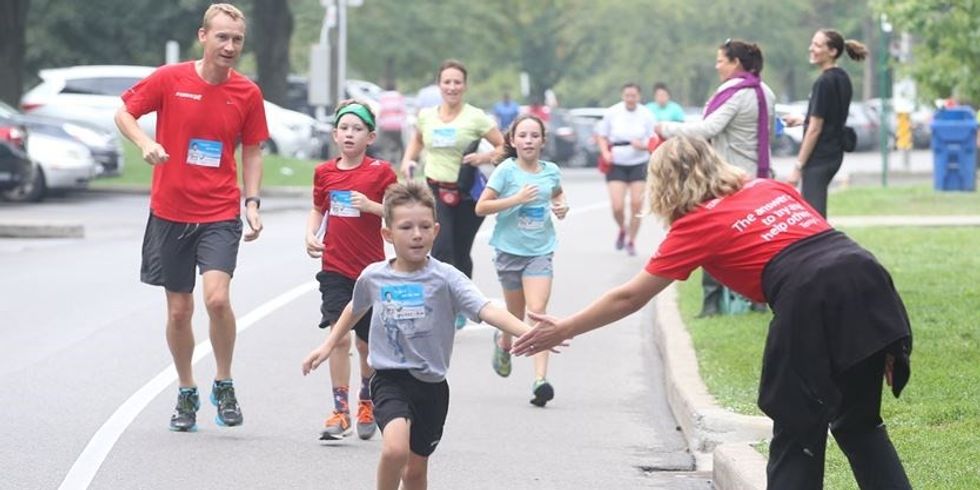 (Photo courtesy of The Terry Fox Foundation)
Where: Petsmart at LeasideWhen: Friday to Sunday all day
This National Adoption Weekend the goal is to find almost 1,600 pets forever homes across Canada. If you can't adopt, you can still help a pet in need by visiting a PetSmart store, taking a photo of an adoptable pet and posting it on social media with the hashtag #PicMe.
Where: Bloor St. W. between Jane St. and Runnymede Rd.When: Friday to Sunday all day
Discover Ukrainian culture in Canada at North America's largest Ukrainian Street Festival. Take in the colourful parade on Saturday morning at 11 a.m., the film festival, the art exhibit, and have fun at the midway.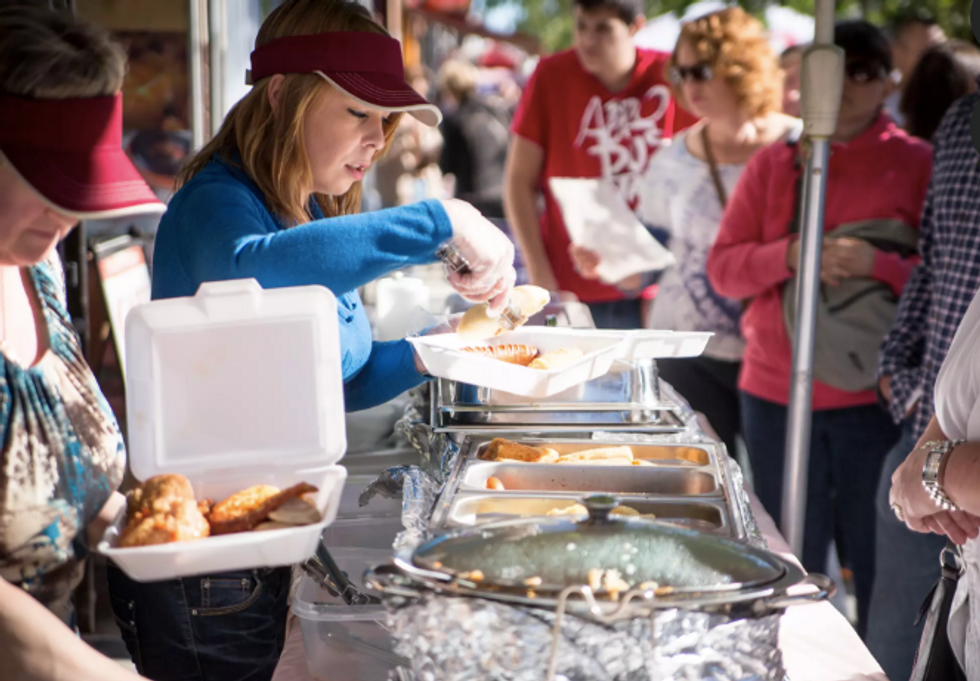 (Photo courtesy of Open Streets Toronto)
Where: Roncesvalles Village (Dundas to Queen)When: Saturday and Sunday all day
Now entering its 14th year, the Festival adds an old-world charm to today's Roncesvalles Village, well-known as one of Toronto's most vibrant, diverse and creative communities.
Where: Bloor St. between Grace/Christie St. and Sherbourne St. and Yonge St. from Bloor to Queen St.When: Sunday 10 a.m. to 12 p.m.
Open Streets programs, also known as Ciclovias, open streets to people and closes them to cars encouraging participation in physical activity and healthy recreation. They are free, regularly occurring programs that offer communities the opportunity to experience their city streets in a whole new way.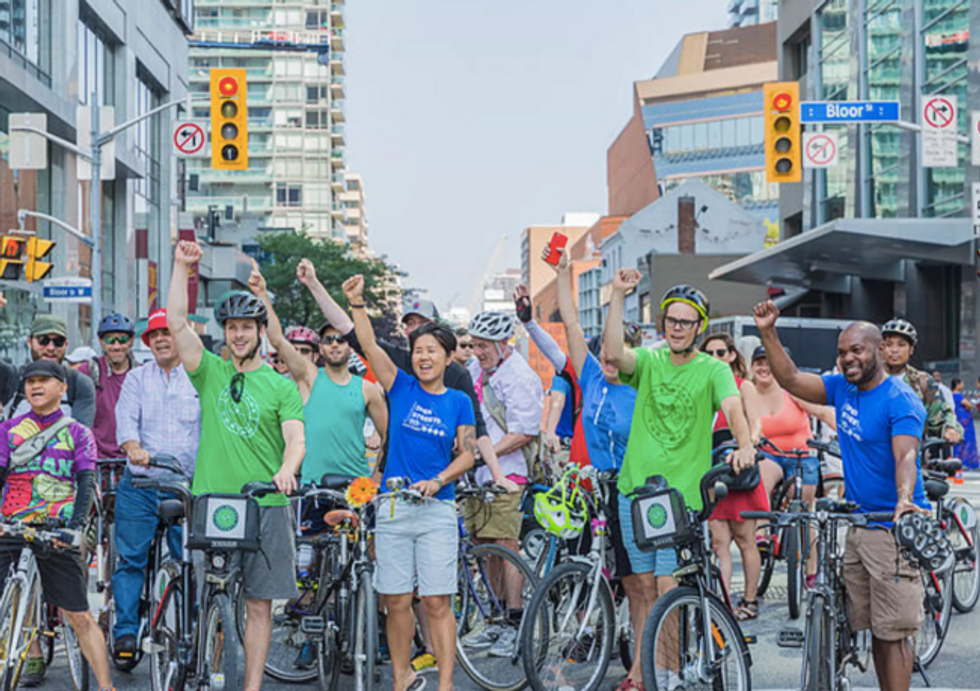 (Photo courtesy of Open Streets Toronto)
Where: Junction Train PlatformWhen: Saturday at 9 a.m.
The Junction Farmers Market provides local, sustainably produced fresh foods in ways that build the Toronto community, support local food growers and producers, and promote access to healthy food for everyone who lives in and around the Junction.
Where: Cherry BeachWhen: Saturday at 10 a.m.
Join the Great Canadian Shoreline Cleanup (a conservation partnership, by Ocean Wise and WWF-Canada) for this family-friendly event to make a positive difference to the health of our oceans.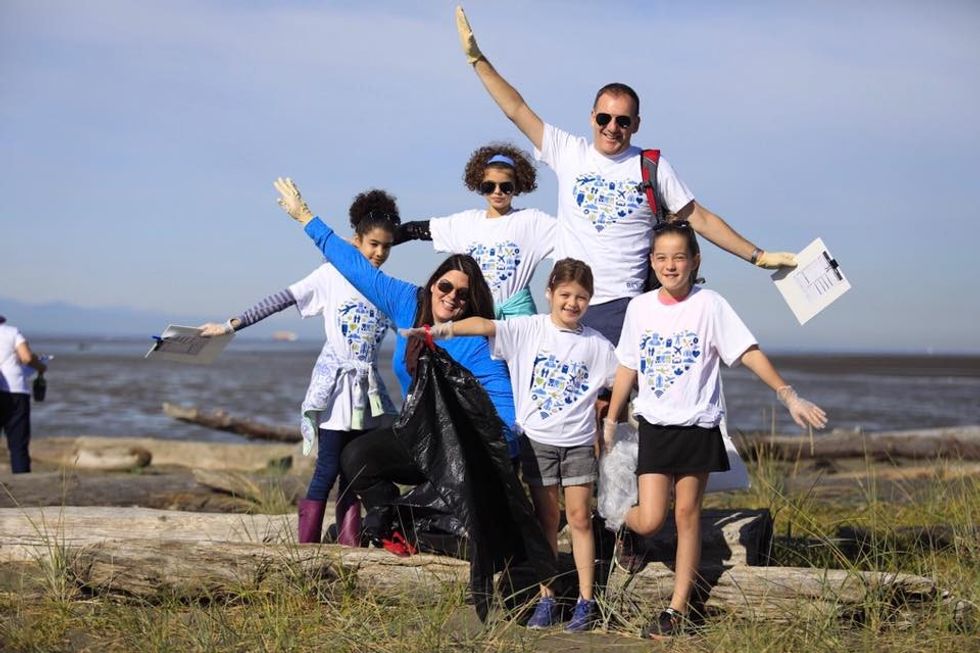 (Photo courtesy of Great Canadian Shoreline Cleanup via Facebook)
Where: Various Galleries Around TorontoWhen: Saturday 1 p.m. to 8 p.m.
Join Canadian Art editors and contributors for a free day of talks in galleries around the city. These hour-long gallery visits are held throughout the day at different locations.
Where: Dunlap Institute for Astronomy & Astrophysics, University of TorontoWhen: Saturday 7:30 p.m. to 10:30 p.m.
Starting at 7:30 p.m., there will be telescopes set up to view Mars, Jupiter, Saturn, and their moons. This is a rare opportunity to get telescopic views of three planets all in one night.
Where: Toronto Reference Library
When: Thursday, Friday, and Saturday
Free admission to this event that is perfect for those used book lovers. Bibliophiles, this is your chance to get your hands on a wealth of library gold with all items priced at only 10¢ to 50¢.
Toronto