(Photo courtesy of The Terry Fox Foundation)
The Terry Fox Run hits Toronto on Sunday Sep. 16, as the Marathon of Hope continues.
---
Every year, millions of people, in close to 25 countries around the world, participate in Terry Fox Runs and Terry Fox Fundraising events.
About three million of those participants will be kids in schools. His legacy of a hope for a cure for cancer lives on, as does his incredibly inspiring story.
In fact, Terry Fox's story has touched so many people across Canada and the planet. So much so, that Terry's legacy has inspired the legacy of others. In turn, the effect has snowballed and grows bigger every year.
And it's not too late to join in on the Terry Fox Marathon of Hope in Toronto.
Here's what you need to know about the run (or walk or ride or rollerblade or ... ) and Terry Fox:
The 2018 Terry Fox Run 2018 In Toronto
Where: Multiple locations across Toronto. Click here to find the run closest to you.
Some notable locations are York University, The Beaches, High Park, Liberty Village, and The Garrison.
When: Sunday starting between 8:30 a.m. and 9:30 a.m.
Everyone is welcome to participate in a Terry Fox Run, regardless of age, athletic ability or socio-economic standing.
While the Run does not have an entry fee or minimum donation, all participants are asked to fundraise or make a donation. You can raise funds online, use a pledge sheet, or make a donation at the Run site.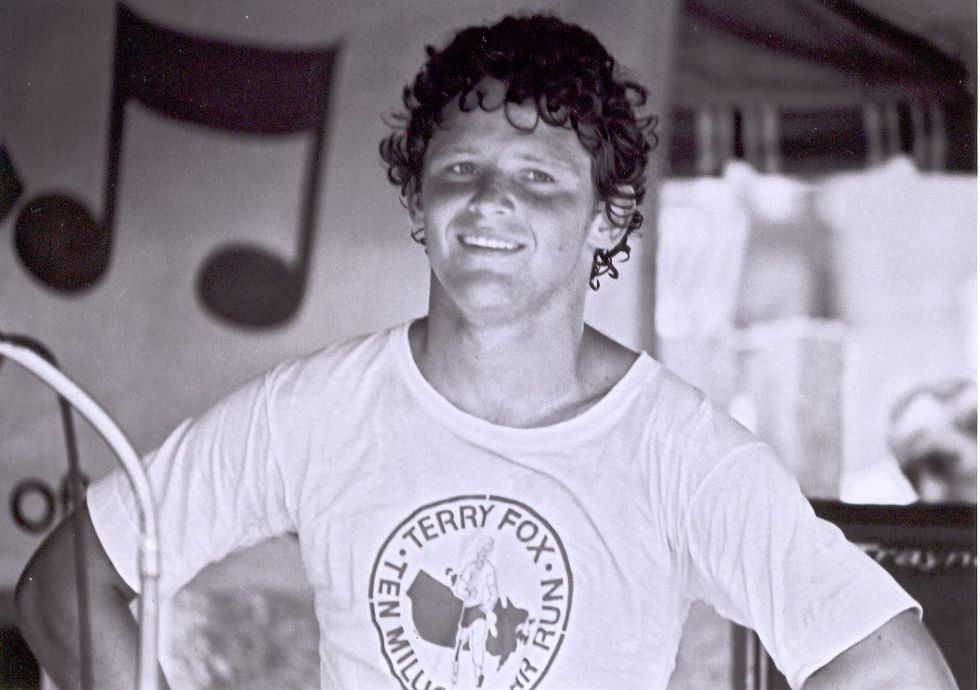 (Photo courtesy of The Terry Fox Foundation via Facebook.com)
Facts About Terry Fox
On April 12, 1980, in St John's, Newfoundland, Terry dipped his artificial leg into the Atlantic Ocean and began his marathon. He ran an average of 42 kilometres a day through six provinces.
On September 1, 1980, after 143 days and 5,373 kilometres Terry stopped running outside of Thunder Bay, Ontario. His primary cancer had spread to his lungs.
Before returning to B.C. for treatment Terry said, "I'm gonna do my very best. I'll fight. I promise I won't give up."
On February 1, 1981, Terry's hope of raising one dollar from every Canadian to fight cancer was realized. The national population reached 24.1 million.  And the Terry Fox Marathon of Hope fund totalled $24.17 million.
To Date Overt $700 Million Has Been Raised For Cancer Research In Terry's Name.
Community