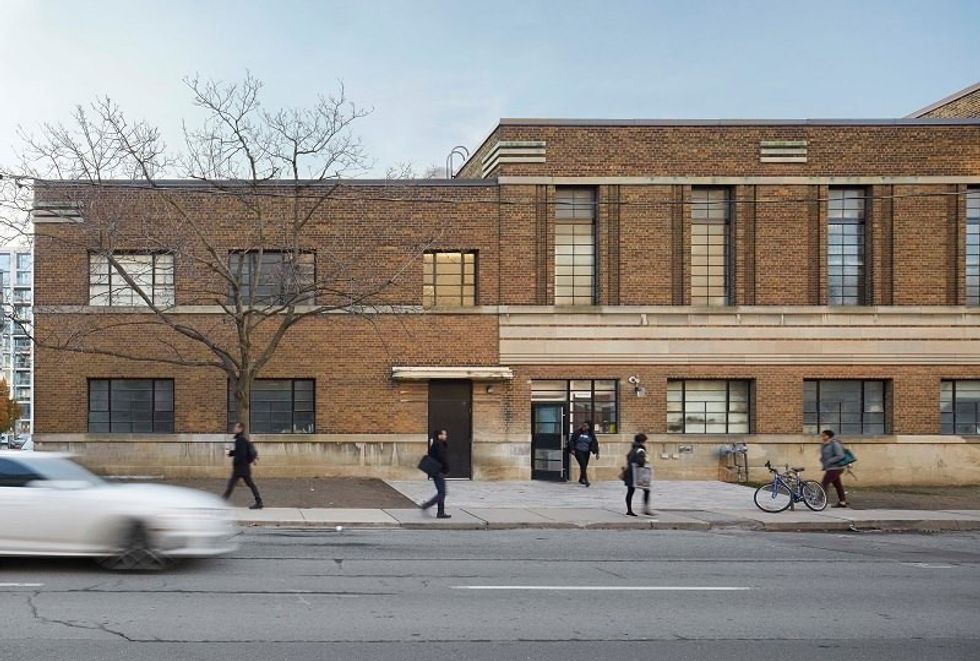 (Photo courtesy of Eva's Initiative via Facebook)
A youth emergency shelter is a paradox: it literally saves lives every night, but it's a place where no one truly wants to go.
Eva's Initiatives for Homeless Youth is trying to do more for homeless youth by providing them with programs, services and supports to help vulnerable teens get back on their feet. As its website says: "They don't just sleep here."
From education and family support to counselling and employment assistance, the emergency shelter evolved over the decades into a full-suite services organization.
Their work — saving lives today, but building better lives tomorrow — has recently earned Eva's the designation of one of Canada's Top 10 High-Impact Charities, according to Charity Intelligence.
In a recent chat with Toronto Storeys, Andrea Gunraj, director of communications and public education for Eva's Initiatives for Homeless Youth, shared three examples of teenagers who just needed the right support at the right time.
And with that nudge, they were able to beat the odds.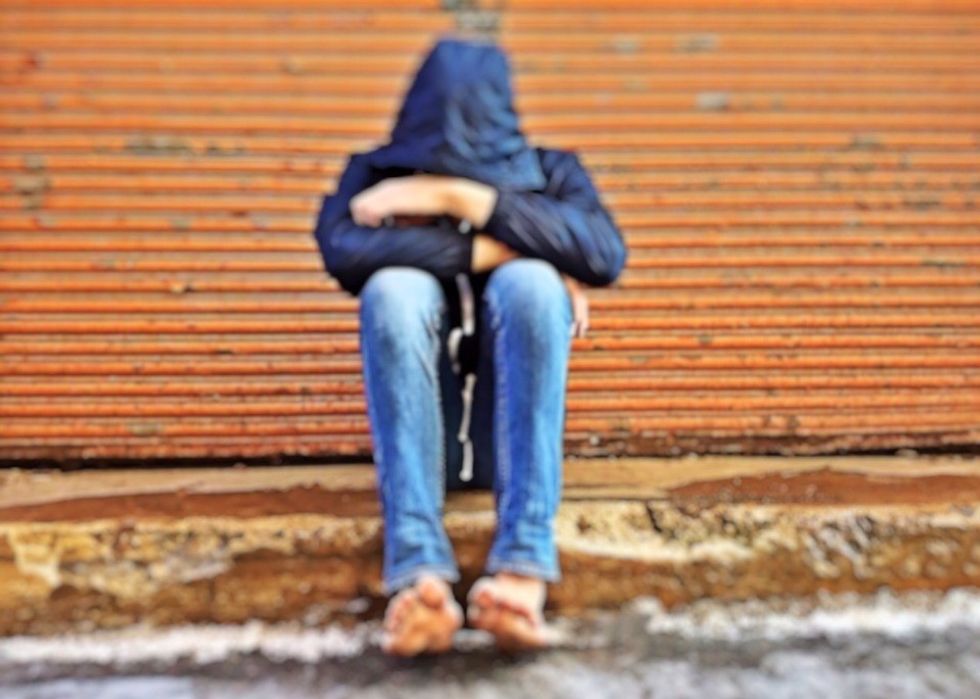 DANIELFamily abuse, substance use ...
Daniel came to Eva's in his late teens. He had lived with his father, who was struggling with alcoholism and serious mental-health issues.
"Daniel said that it was very mentally abusive between him and his father and his dad got very physically violent with him," Gunraj says.
"He had to run away."
The young man's story already mirrored many other vulnerable teens' — family strife or abuse — and soon began another common theme: getting high or drunk.
"Many times, young people will tell us that substance use is a coping mechanism to deal with a lot of pain and trauma," Gunraj says. "That was definitely the case for him."
Daniel started with marijuana but soon switched to drinking, thinking he could hide it better from his job in the restaurant industry — a field known for "free-flowing" alcohol. He soon saw his father's alcoholism in himself. Daniel left home and tried living with other family members, then a friend.
None of it was working. Daniel hit rock bottom.
"His drinking was causing him a lot of problems," says Gunraj. "In the end, he had to find a shelter."
Daniel tried various youth shelters but ended up applying to Eva's Phoenix transitional housing facility. He was accepted and, finally, felt free enough to seek healthier patterns in his life.
"Eva's Phoenix is a really interesting place because people can stay there up to one year, they live in townhouse-style units, so five young people will live in one townhouse," Gunraj says.
"The whole idea is to help people transition from a shelter environment to independent living, so they have skills like laundry, cooking, cleaning, taking care of themselves, finding services and support, finding a job, saving money.
"It's a really good environment for young people who are halfway there, and just need some time to be able to work through their issues."
Daniel thrived with his newfound independence — with support always waiting in the wings — and he built up confidence in himself. He had a moment to breathe, to decide who he wanted to be.
"He said living independently allowed him to have that space to choose: 'I'm going to choose not to drink today.'" Gunraj says. "And he was also able to get some addictions and substance-use counselling to be able to find strategies. So when he found himself slipping, strategies to try an alternative."
Daniel is close to 20 years old now. "He moved out and, as far as we know, he's still living independently and on his own," Gunraj says. "That's a really good success story."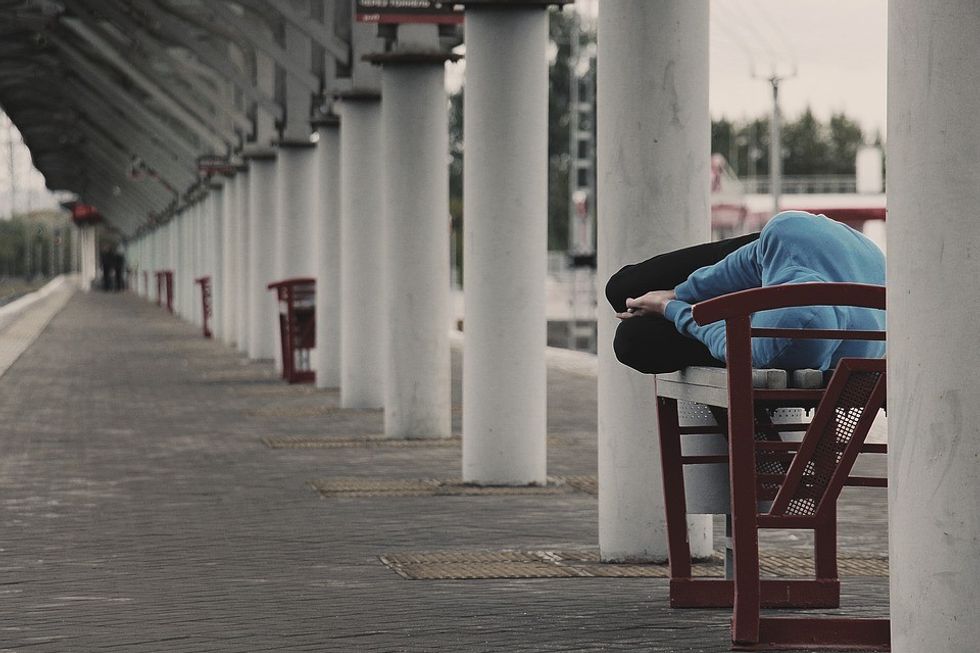 OLIVIAAging out of foster care at 16 ...
We might not realize that foster care used to end at age 16 — when government financial support expires — and many foster families cannot afford to keep caring for a young adult. How many of us were ready to move out and be fully independent at age 16?
The government has recently extended the age to 18 years old, Gunraj points out — an improvement, but still a major challenge. Olivia's story started before this change.
"A lot of people will transition out of the (foster) care system and find themselves homeless," Gunraj says. "That's really a huge reason why young people become homeless in Canada — almost 50 per cent."
Olivia was scared to live alone and found herself with very few life skills the rest of us hone into our 20s and beyond: first jobs, budgeting, paying market rent, and shopping, cooking and cleaning for a solo household.
"She started looking into what kind of (transitional) places can she go to because she was really scared that if she went to live market-rent all by herself, it would break apart and she'd end up on the streets," Gunraj says.
Eva's Phoenix accepted Olivia into its facility, giving her an opportunity to ease into adulthood safely and confidently.
"She found it really incredible for her and because she was living with roommates, she didn't feel as isolated as if she was by herself in the community," Gunraj says. "She also expressed dealing with some mental health issues and … when she came to Eva's Phoenix, she was able to find other young people who were dealing with mental health issues themselves. It was a dynamic that really helped her a lot."
Olivia spent a year at the transitional housing facility and then moved out into the community on her own; she's in her early 20s now.
"Just a push in the right direction … and no doubt that she's doing way better," Gunraj says. And she stresses that Eva's always tries to connect vulnerable youths with extra support on the outside.
"One of the things we really aim to do is while we have a young person with us, we try not to be the only support that young person has," she says.
"We try to make sure we connect them with good community supports, other services and programs out there, so when they leave us, they don't feel completely alone."
DESRANFractured immigration ...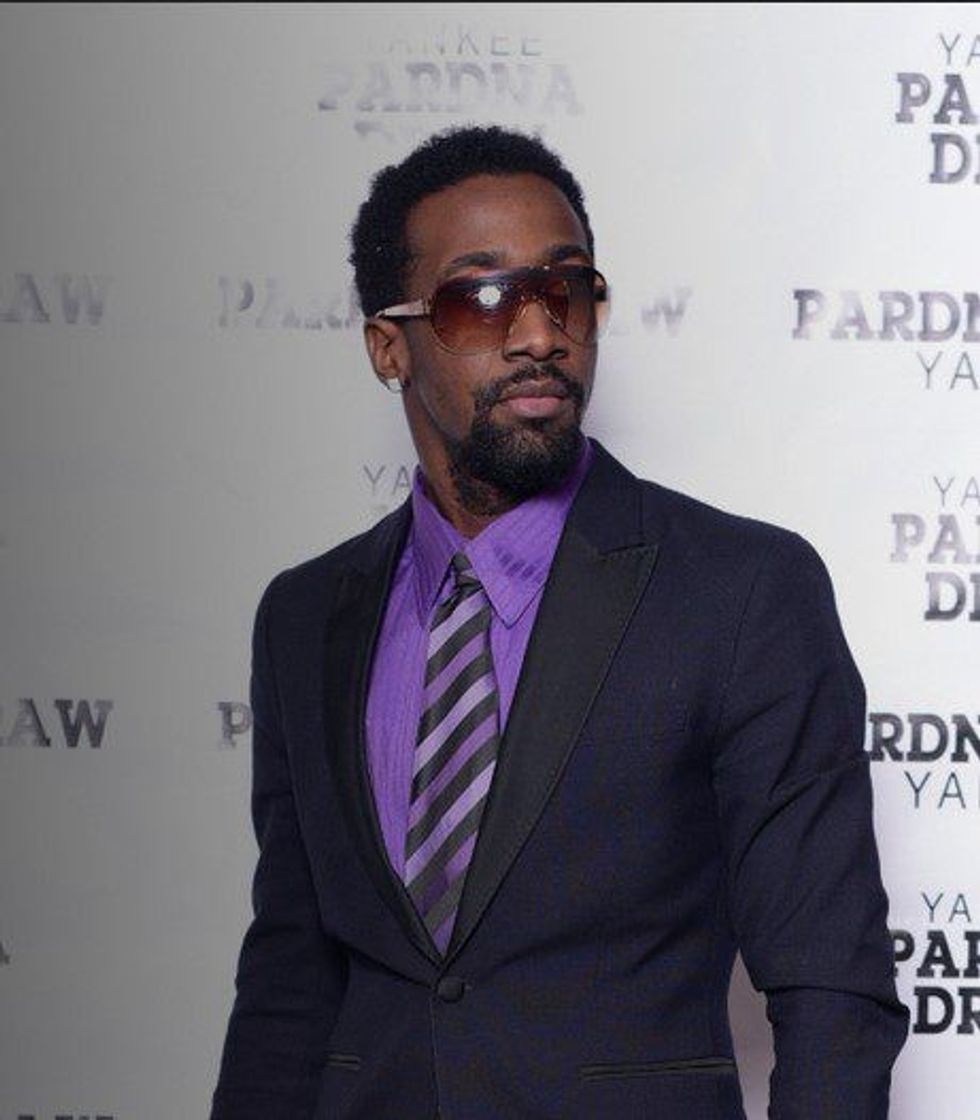 Desran has come a long way. (Photo courtesy of Eva's)
"Desran is an awesome person," Gunraj says. "What I really appreciate about Desran's story is it shows how immigration can be a very difficult experience for a family."
Desran's mother left him behind in Saint Vincent when she immigrated to Canada, hoping to earn enough to build a home and life for both of them in a new country. But by the time she was able to bring him over, he was already 15 years old.
Gunraj says the mother and son had grown apart in their formative years — and reunification was bad for both of them. They didn't get along, they fought, they had grown into different people.
"He said things got really bad, so he decided to just leave because he was stressing out his mom, he was stressing out himself," Gunraj says. "He said, 'I want to stay in school and I don't know how I'm going to do it if I'm fighting with her all the time.'"
New to the country, Desran had never heard of a youth shelter. With some research, he came across Eva's Place in North York, an emergency shelter, and the original Eva's facility.
Most youth stay for up to three months, but Desran stayed for close to a year so he wouldn't have to drop out of school.
"He decided to get all the support he could. He kept talking to people, kept communicating, speaking to every counsellor, every housing worker, every program support worker that he could," Gunraj says. "He realized the lack of communication between him and his mom is what led to this horrible breakdown."
Desran's story refutes one of the most stubborn myths about homeless youth — they are lazy, irresponsible or unmotivated.
"People have stereotypes that young people are lazy," Gunraj says. "Their laziness or their partying has led them to homelessness. And they're unmotivated. That is just not true."
"What we see is that family conflict is a big reason, and those conflicts are often rooted in things like financial troubles in the family, mental health and substance use issues. And when you were 18 or 19, you needed a lot of support from people around you — loving and caring people — to be able to step into a better future.
"And it's no different for young people who are experiencing homelessness."
With the support of Eva's services as a stand-in family, Desran was able to finish high school, apply to university, pursue a career and find his passion in the arts. The young man discovered his talents in dancing, acting, modelling and, above all, photography. He speaks at Eva's events that highlight some of the bright futures the organization has helped create.
"Now he's in his late-20s, and an avid photographer," Gunraj says. "He continues to do modelling and a lot of other artistic work. Really, we're very proud of Desran. He again shows this mythology that young people living with us are not motivated, not smart, not talented — how foolish and short-sighted that view is."
And through the support of Eva's family reconnect program, Desran was able to revisit a relationship with his mother.
"He didn't move back home but my understanding is that now that he's an adult, and they have had some time and distance, they were able to come back together," Gunraj says. "Sometimes you just need time."
---
EVA'S UPCOMING EVENTS YOU SHOULD KNOW ABOUT
Gunraj encourages real estate and design professionals to check out Eva's Home For Life event, a marketplace and auction, with top Toronto designers that includes bidding on furniture, housewares, entertainment and trips.
"We're helping people make their home beautiful and helping make young people's homes possible," says Gunraj.
Visit the event's site to get involved for next year.
For something more immediate, Eva's foodie event, Taste Matters, lands in October. Touted as "a celebration of Toronto's finest food and beverage," the event is hosted by Top Chef Brad Long and held in honour of World Food Day. The gourmet evening raises funds to help homeless youth access better nutrition.
"We talk about world hunger as if hunger doesn't happen here in our city," Gunraj says. "And it absolutely does."
Check out Eva's Youth Shelter for more information.
Industry Profiles