Just when everyone had  the for sale sign was buried with Blockbuster and paper flyers, it's been revived and plugged in to the web.
Real estate company Compass recently unveiled a new design for its "for sale" sign, and it's a refreshing modern update to an old eyesore.
---
The half-digital, half-analog sign is dark and round with a glowing outer ring that is a far cry from the bright red, blue, or yellow signs of today.
The modular design has three main pieces to be set—the stand, a middle sign that displays the real estate agent's information, and the glowing ring meant to attract potential buyers.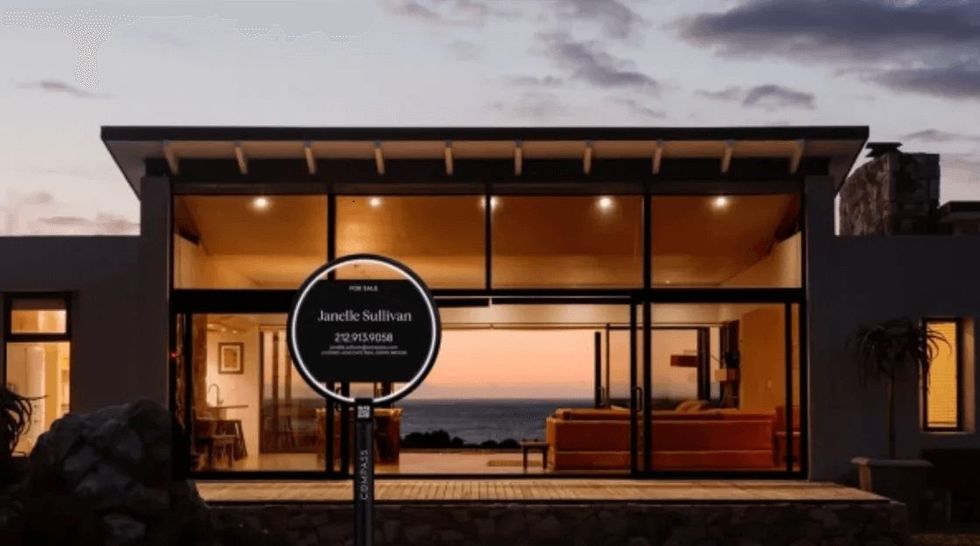 Below the ring there's a QR code, which prompts interested buyers to download the Compass app for more information.
The sign's functionality is pretty limiting—the ring glows in a handful of animation patterns, and the sign's text must be manually changed.
Compass says its redesigned signage could be fully digital and act as a hub to connect the digital and physical worlds.
It may also include links to traffic apps like Waze so users will see houses for sale integrated with their commute.
Real Estate News