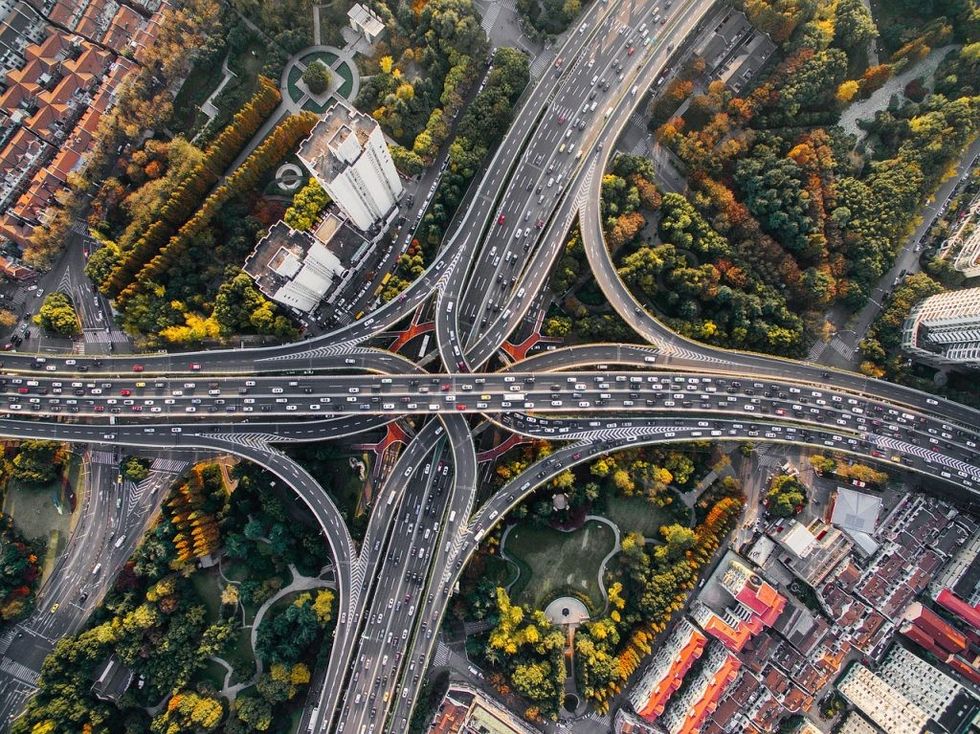 Toronto traffic drives the city crazy. And there's good reason for that. Toronto has the sixth worst commute in the world.
---
A new study by B2B comparison site Expert Market, ranks The Six as having the sixth worst commute on the planet.
Toronto — believe it or not — is actually the worst commute in North America. Worse than the notoriously terrible L.A.
At least it is not as bad as South American and European cities, such as Rio De Janeiro, Bogota, Sao Paulo, Istanbul and Salvador, which ranked Number 1 through Number 5, respectively.
"The TTC, they declared it an essential service but they didn't fund it like an essential service," Kevin Morton, the secretary-treasurer of ATU Local 113, tells the Toronto Sun. His Local represents 11,500 TTC workers who work as bus, streetcar, subway and Go Transit employees.
Morton went on to say, "Toronto is the catalyst of Ontario and right now its transit system is 30-40 years behind. New York is an example of what happens when you don't spend money. Now you've got (former TTC CEO) Andy Byford there trying to correct 50 years of non-funding. Well, you know what? It's a disaster in New York and Toronto's facing the same thing. We all know we need a better transit system."
Approximately 1.8 million people are TTC riders.
The study looked at 74 cities and examined key factors, including the average commute time and time spent in traffic.
It also took into account wait times for public transit, the average commute distance, how many transfers were made during the commute, and the cost to purchase monthly transit passes compared to how much money the commuter earned.
10 Worst Cities In The World For Commuters
1. Rio De Janeiro
2. Bogota
3. Sao Paulo
4. Istanbul
5. Salvador
6. Toronto
7. Brasilia
8. Cali
9. Miami
10. London
10 Best Cities In The World For Commuters
1. Nice
2. Cuenca
3. Bilbao
4. Toulouse
5. Catania
6. Bari
7. Lyon
8. Bologna
9. Strasbourg
10. Leicester
Toronto