TIFF 2018 celebrities ... We cut that sentence short, since we need space for all the celebrities and A-listers you will have the possibility of spotting in Toronto during TIFF 2018. And there are A LOT.
Celebrity-spotting is one of the most anticipated parts of the Toronto International Film Festival, so we've rounded up all the heavy-hitters in this year's Festival to help you spot your fav A-lister.
---
Plus, you can also learn about their most anticipated films below.
And hey, if you snap a cool shot with a celeb, we'd love to see it and share it: info@storeys.com.
1. Lily Rose-Depp, in A Faithful Man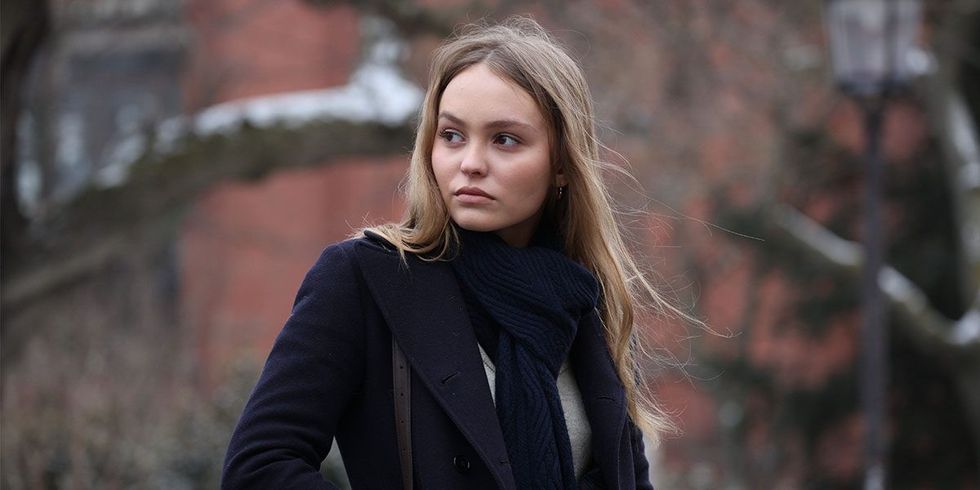 (All photos courtesy of Toronto International Film Festival)
Award-winning actor Louis Garrel (The Dreamers, Redoubtable) directs and stars in this light-hearted drama about the unanticipated joys and heartbreaks one man experiences over the years. Depp plays Eva, the younger sister of the man for whom he was abandoned.
2. Bradley Cooper and Lady Gaga, in A Star Is Born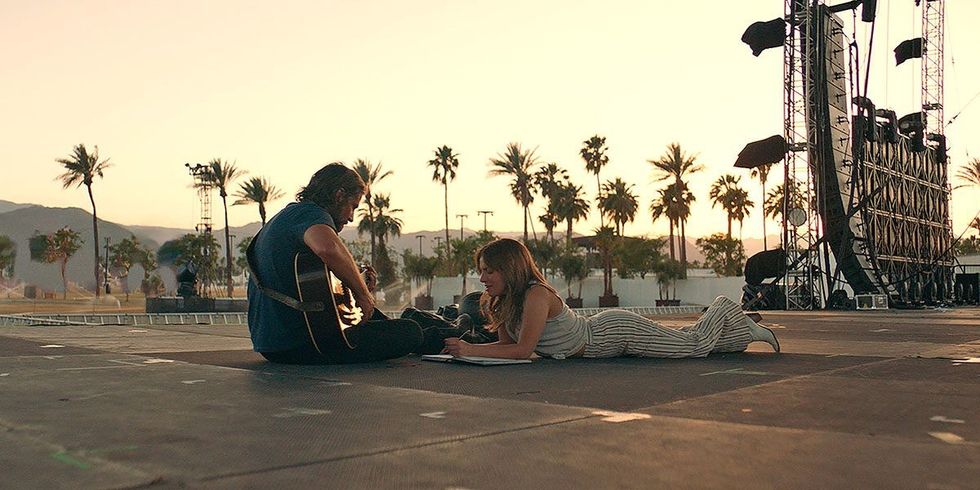 Bradley Cooper's directorial debut tells the story of a seasoned musician who discovers — and falls in love with — a struggling artist. But, even as her career takes off, he fights an ongoing battle with his own internal demons.
Cooper brings a familiar narrative of the past right up to the present. He takes on the role of the fame-weary star himself and, for the ingénue with megawatt potential, he crafts a perfect big-screen role for Lady Gaga.
3. Sienna Miller in American Woman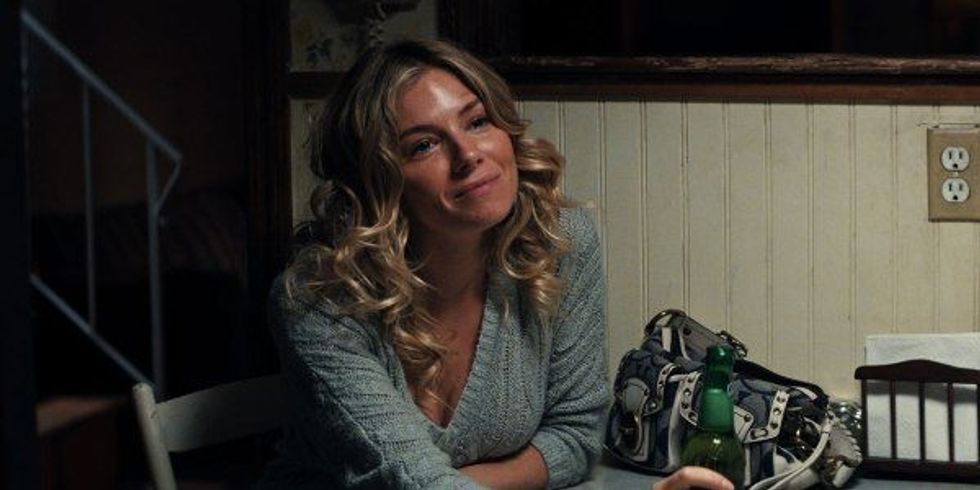 Following the disappearance of her teenage daughter, a woman must raise her infant grandson and find some answers, in this decade-spanning drama starring Sienna Miller, Christina Hendricks, and Aaron Paul.
4. Steve Carell, in Beautiful Boy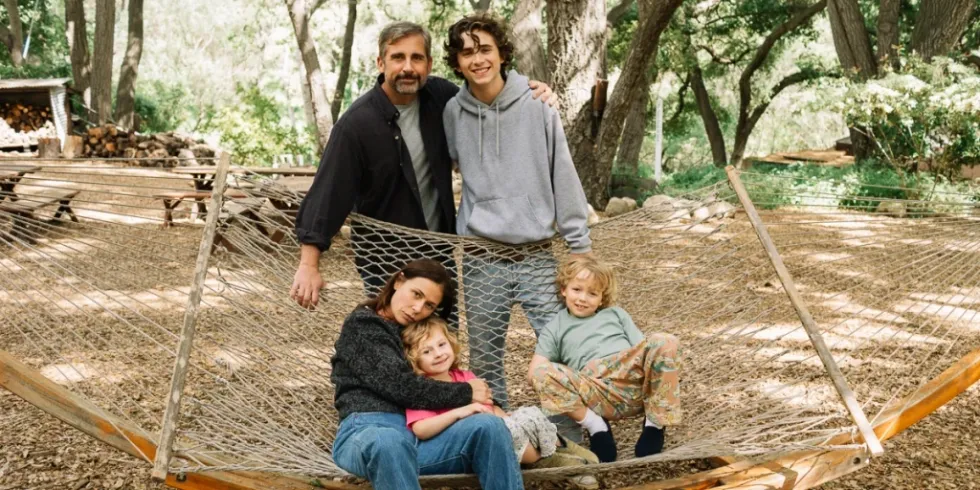 Based on the best-selling pair of memoirs by father and son David and Nic Sheff, Felix van Groeningen's film chronicles the heartbreaking and inspiring experience of survival, relapse, and recovery in a family coping with addiction over many years.
5. Julia Roberts, in Ben Is Back and Homecoming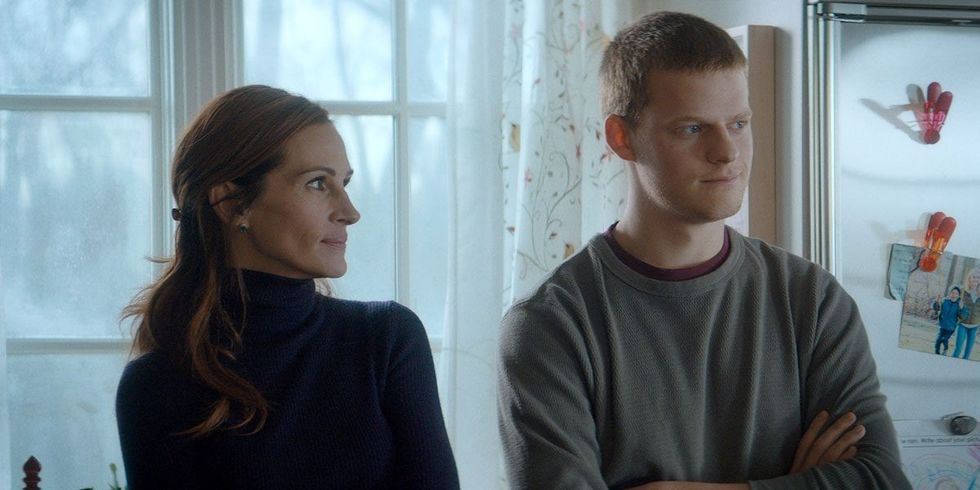 The unexpected homecoming of a mother's (Julia Roberts) charming yet troubled prodigal son (Lucas Hedges) forces her into a situation where she must do all she can to prevent her family's downfall.
6. Russel Crowe, in Boy Erased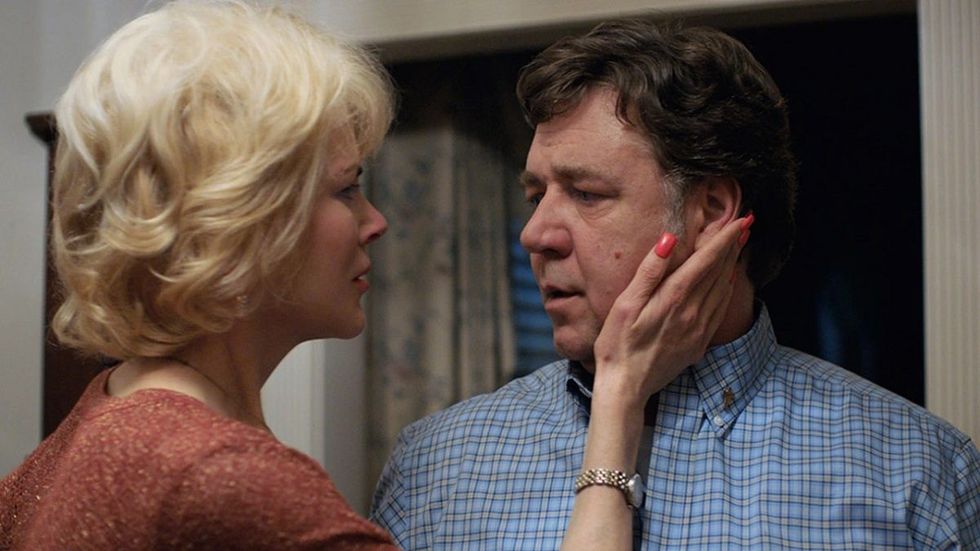 The teenaged son of a Baptist pastor is forced into a gay-conversion program by his parents, in actor-director Joel Edgerton's emotive drama, starring Nicole Kidman, Russell Crowe, and Lucas Hedges.
7. Melissa McCarthy in Can You Ever Forgive Me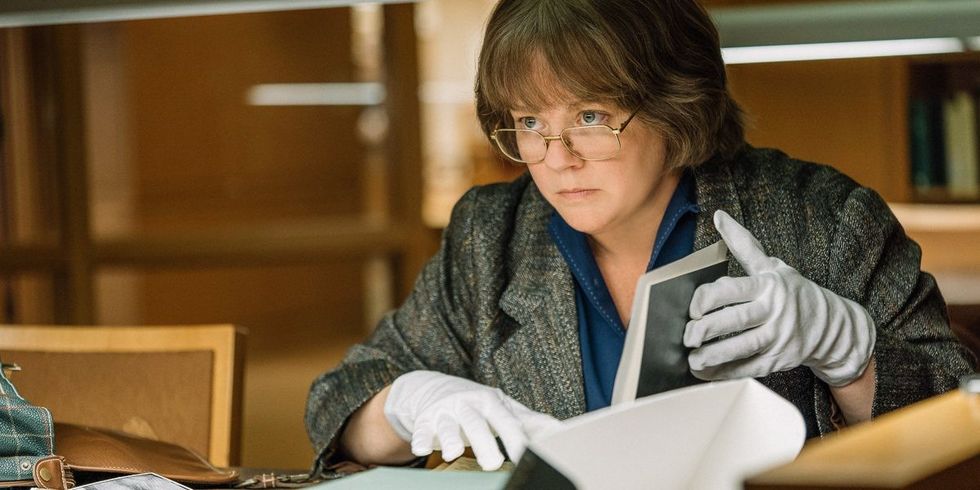 A jaded, out-of-work biographer (Melissa McCarthy) resorts to selling forged historical letters on the black market, and grapples with the ethical complications that arise, in Marielle Heller's charming biopic about best-selling writer Lee Israel.
8. Jake Gyllenhaal and Carey Mulligan, in Wildlife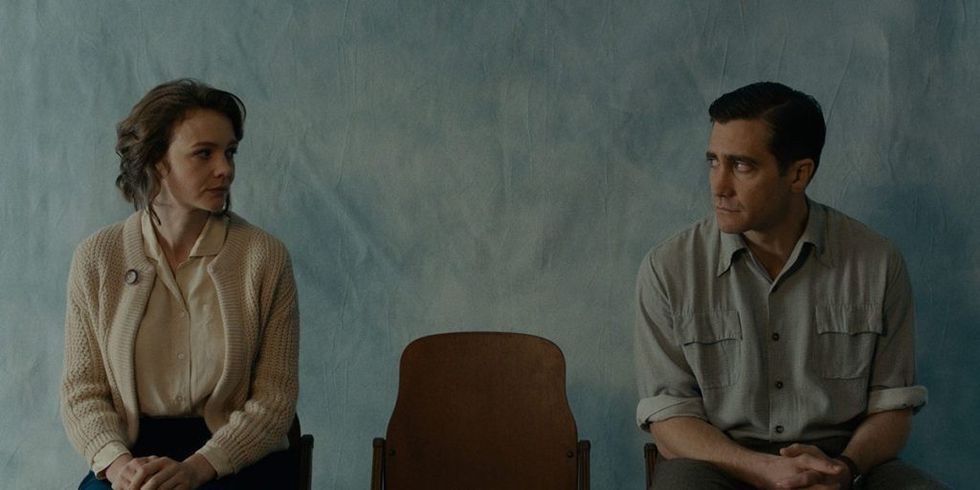 In Paul Dano's evocative and emotional directorial debut, a teenage boy (Ed Oxenbould) in 1960s Montana experiences the breakdown of his parents' marriage and his mother's (Carey Mulligan) struggle to keep their lives afloat after his father (Jake Gyllenhaal) leaves.
9. Keira Knightley, in Colette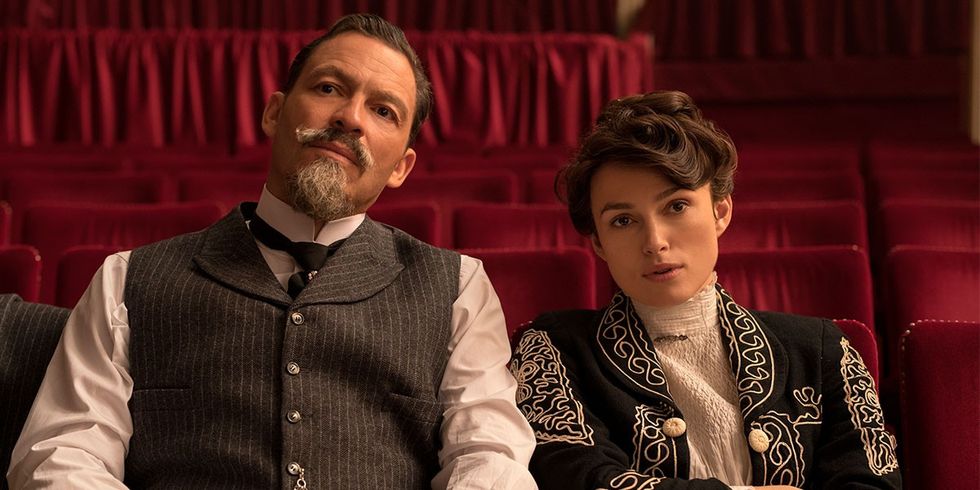 Keira Knightley stars in this historical drama about the eponymous French novelist, whose provocative debut — falsely creditted to her husband — becomes the toast of Paris, triggering a battle for identity, equality, and self-determination at the dawn of the feminist age.
10. Nicole Kidman, in Destroyer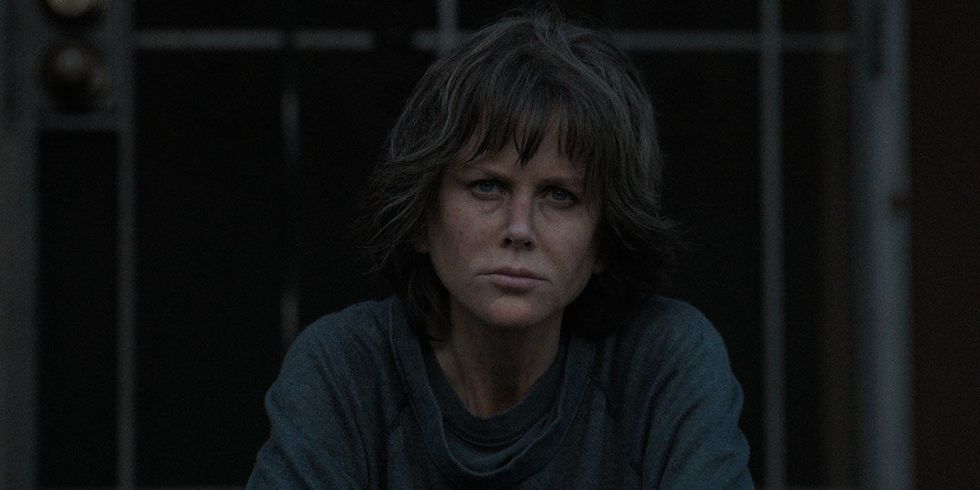 When a new case uncovers traumas from a past undercover operation, an LAPD detective (Nicole Kidman) is forced to face her personal and professional demons, in this genre-defining work from Karyn Kusama (Jennifer's Body).
11. Javier Bardem and Penélope Cruz, in Everybody Knows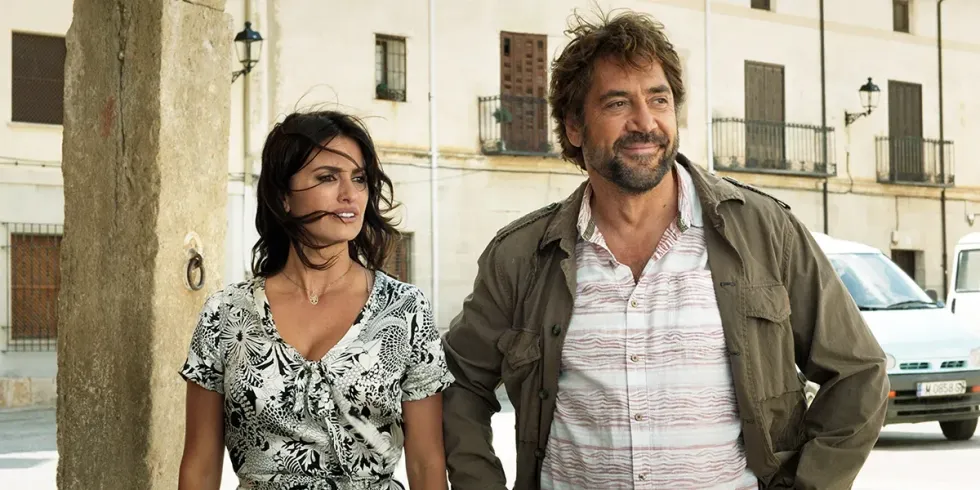 Academy Award winner Asghar Farhadi (A Separation, The Salesman) directs Penélope Cruz and Javier Bardem in this layered, psychological drama about a family wedding interrupted by a shocking crime and some long-buried secrets.
12. Ryan Gosling, in First Man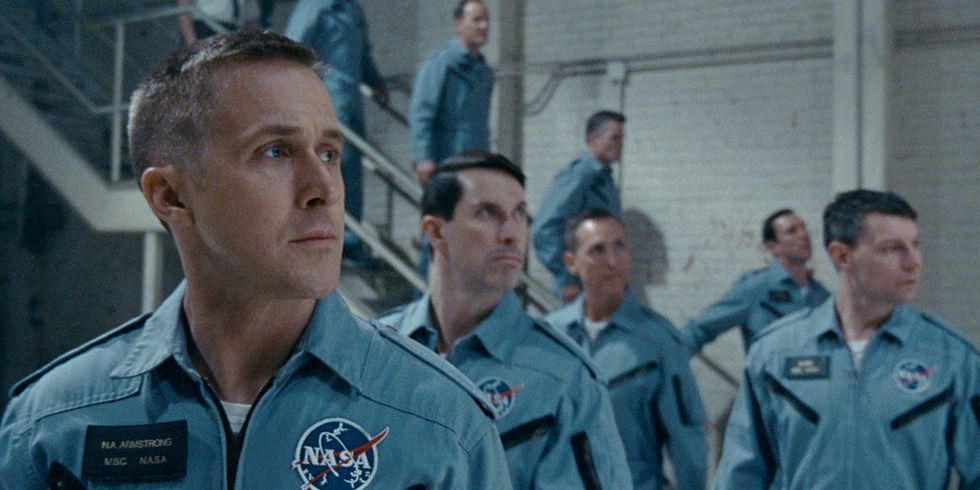 The Academy Award-winning team of director Damien Chazelle and star Ryan Gosling (La La Land) reunite for this biopic on the adventures and life of Neil Armstrong, from his entry into NASA's astronaut program in 1961 to his epoch-making walk on the moon eight years later.
13. Julianne Moore, in Gloria Bell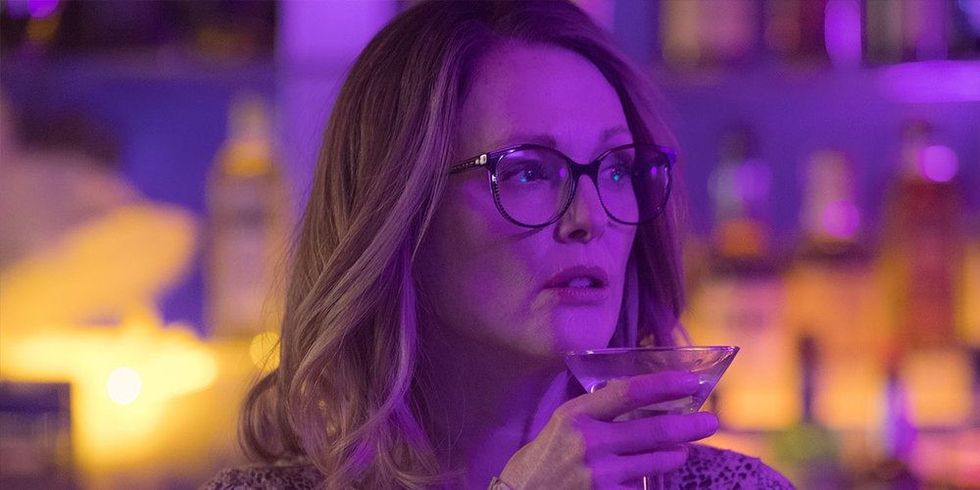 Academy award winner Sebastián Lelio (A Fantastic Woman) directs Academy Award-winning actor Julianne Moore (Still Alice) in this English-language remake of his 2013 film about a free-spirited, middle-aged divorcee hoping to find love on the dance floor.
14. Chloë Grace Moretz, in Greta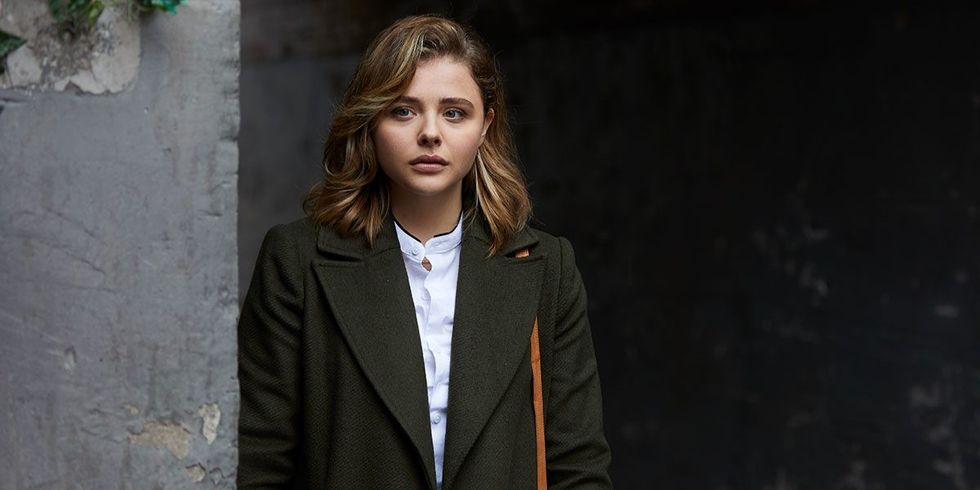 Isabelle Huppert teams with writer-director Neil Jordan to play the title role in this psychological thriller about a lonely, mysterious widow whose friendship with a naïve young woman (Chloë Grace Moretz) takes on an increasingly obsessive and sinister air.
15. Jamie Lee Curtis, in Halloween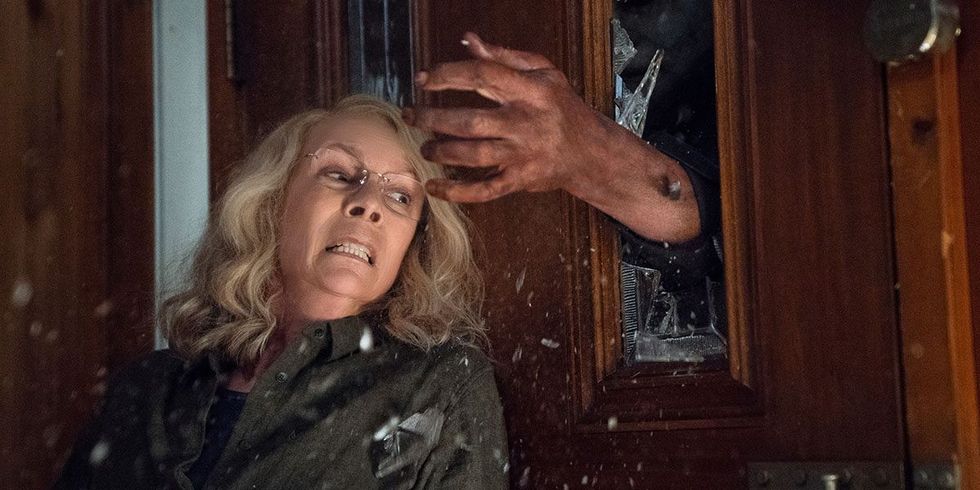 Scarred by the events that took place 40 years ago, Laurie Strode (Jamie Lee Curtis) and her family once again face off with escaped serial killer Michael Myers, in David Gordon Green's (Stronger) electrifying follow-up to the 1978 classic.
16. Robert Pattinson, in High Life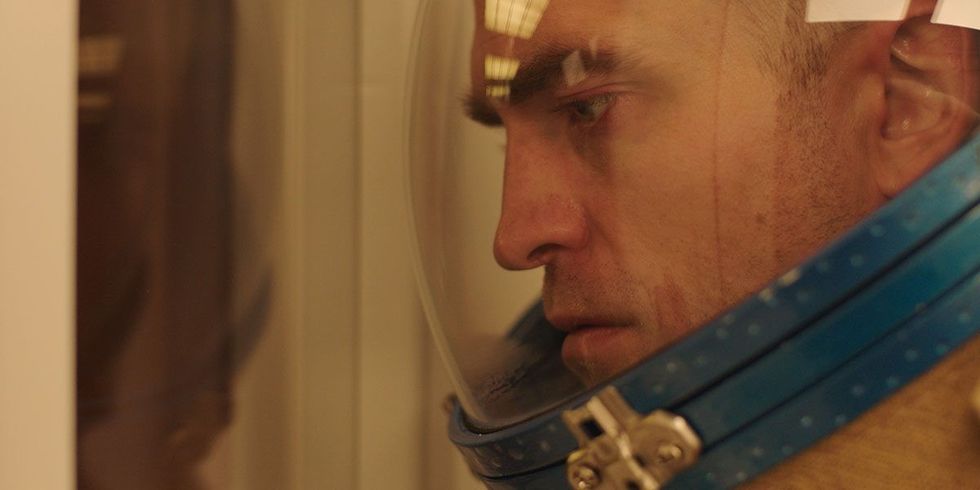 Master French filmmaker Claire Denis's long-anticipated English-language debut and provocative sci-fi drama stars Robert Pattinson, Juliette Binoche, Mia Goth, and André Benjamin as a group of criminals sent into deep space.
17. Kristen Stewart, in Jeremiah Terminator LeRoy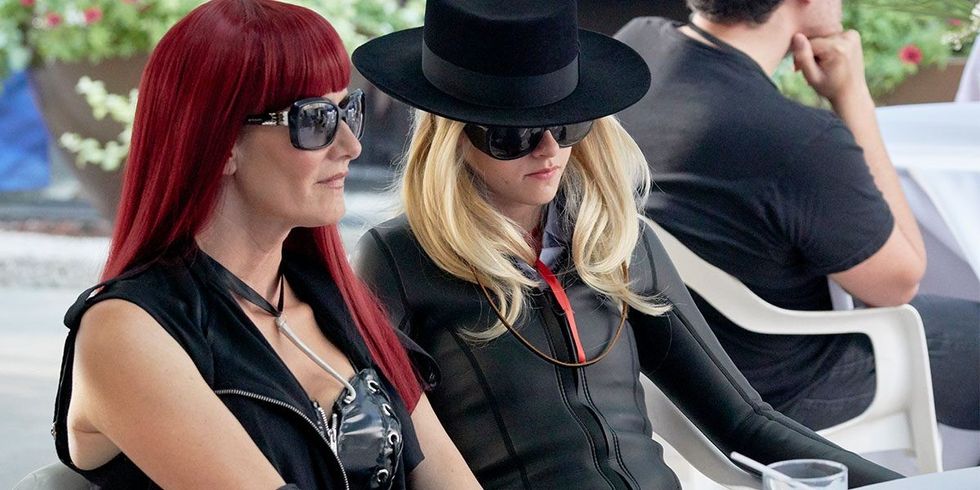 In this captivating true story, a young woman (Kristen Stewart) spends years playing the public role of Jeremiah "Terminator" LeRoy, an enigmatic and celebrated literary persona created by her sister-in-law (Laura Dern).
18. Colin Firth, in Kursk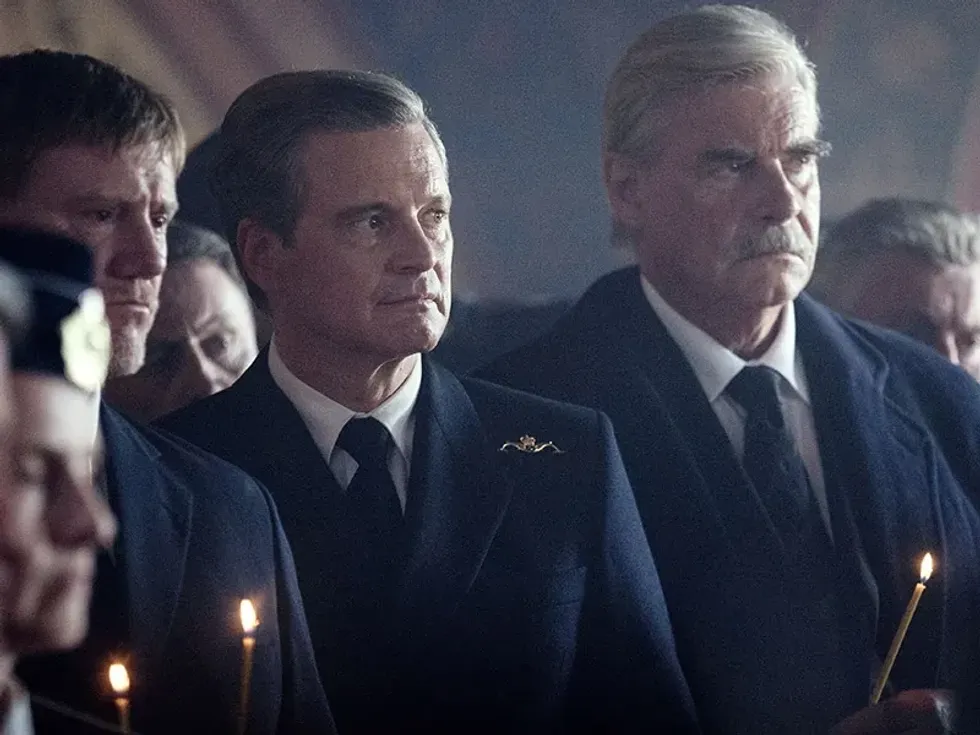 Director Thomas Vinterberg and a formidable cast — including Matthias Schoenaerts, Léa Seydoux, and Colin Firth — recreate the tragic final hours of the real-life nuclear submarine explosion that left the ship stranded at the bottom of the Barents Sea, while bureaucratic obstacles impeded rescue and their families' search for answers.
19. Oscar Isaac, Olivia Wilde, Annette Bening, Olivia Cooke, Mandy Patinkin, and Antonio Banderas, in Life Itself
Writer, director, and producer Dan Fogelman's (This Is Us) affecting drama about life, love, and loss, ambitiously set across years and continents, features an impressive ensemble cast.
20. Chris Pine, in Outlaw King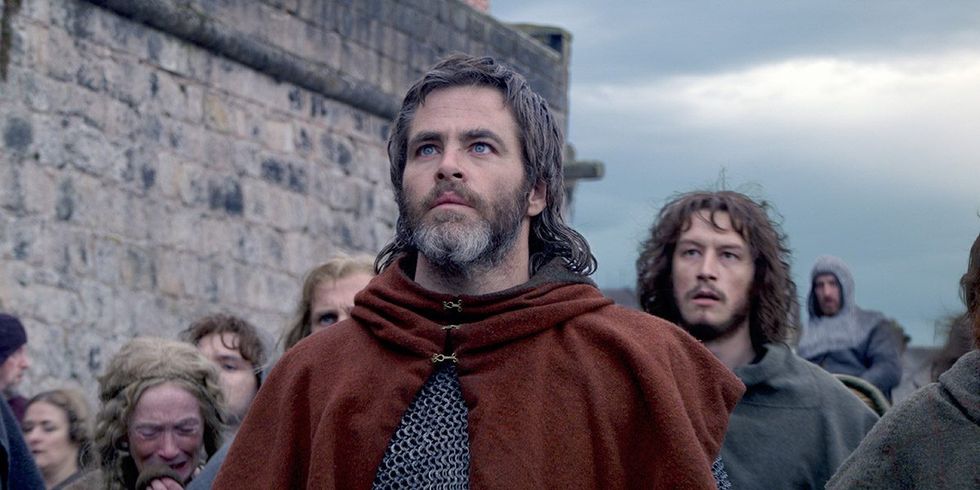 Forced into exile by the English after being crowned King of Scotland, legendary warrior Robert the Bruce fights to reclaim the throne, in the latest from David Mackenzie (Hell or High Water)
21. Hugh Jackman, in The Front Runner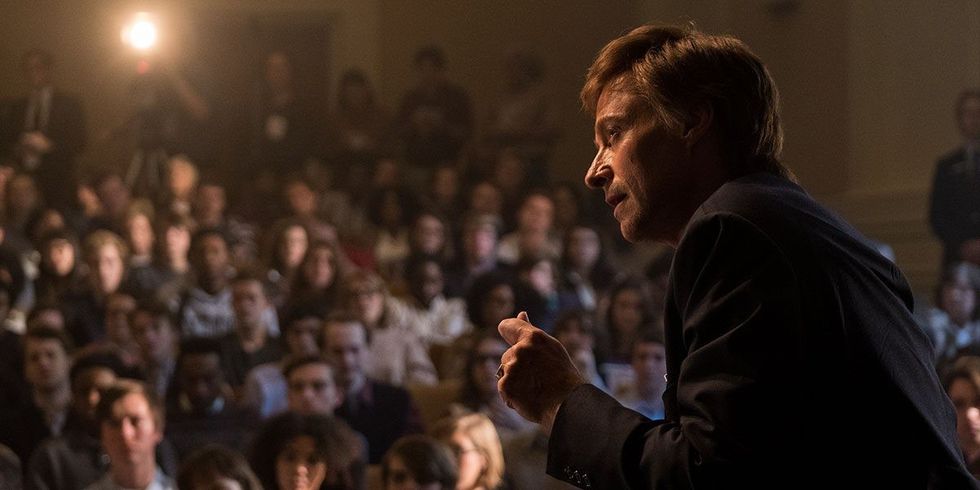 Jason Reitman (Tully, Up in the Air) directs Hugh Jackman, Vera Farmiga, and J.K Simmons in this biopic about US Senator Gary Hart's 1988 presidential campaign and his scandalous affair that derailed it.
22. Jesse Eisenberg, in The Hummingbird Project
In the hopes of striking it rich, two scheming cousins (Jesse Eisenberg and Alexander Skarsgård) try to build a thousand-mile-long, four-inch-wide tunnel from Kansas to New Jersey that will give them a one-millisecond edge on transactions at the New York Stock Exchange.
23. Maggie Gyllenhaal, in The Kindergarten Teacher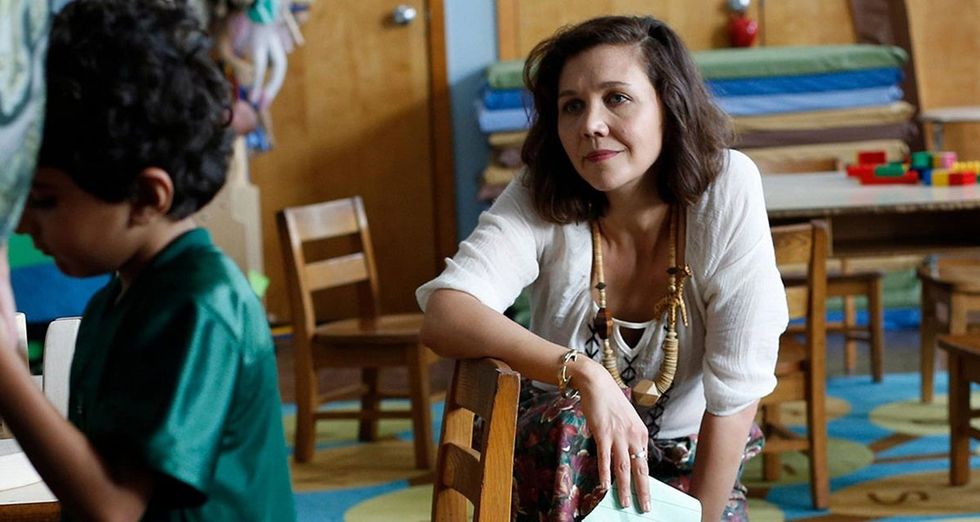 Maggie Gyllenhaal gives a captivating performance as an overworked teacher who becomes obsessed with one of her young students and his prodigious gift for poetry, in Sara Colangelo's English-language remake of Israeli filmmaker Nadav Lapid's challenging 2014 drama.
24. Robert Redford, Sissy Spacek, Danny Glover, Tom Waits, Elisabeth Moss, and Casey Affleck, in The Old Man & The Gun
Based on the true story of career-criminal and prison-escape artist Forrest Tucker, the film revives a cinematic tradition of reflecting on America's outlaw fixation while delivering an exhilarating tale of felonious mischief.
25. Joaquin Phoenix and John C. Reilly, in The Sisters Brothers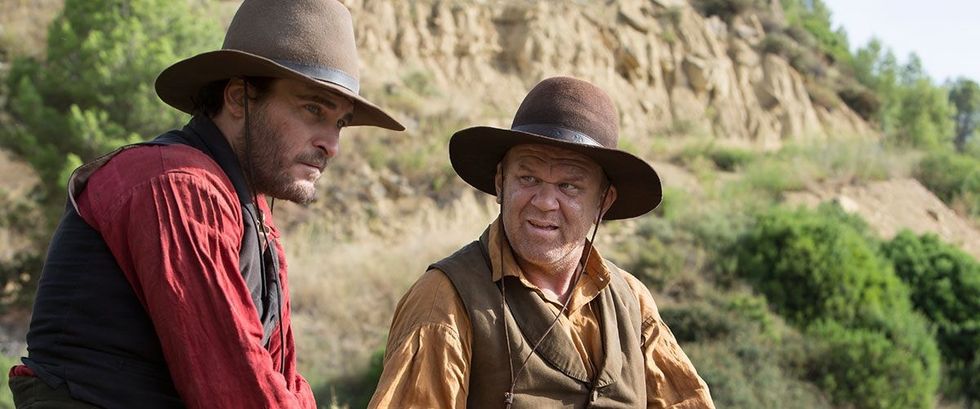 Joaquin Phoenix, John C. Reilly, Jake Gyllenhaal, and Riz Ahmed headline Jacques Audiard's (Dheepan, Rust and Bone) adaptation of Patrick deWitt's award-winning western novel about the picaresque adventures of two brothers sent to kill a prospector accused of stealing from a tyrannical crime boss.
26. Susan Sarandon, in Viper Club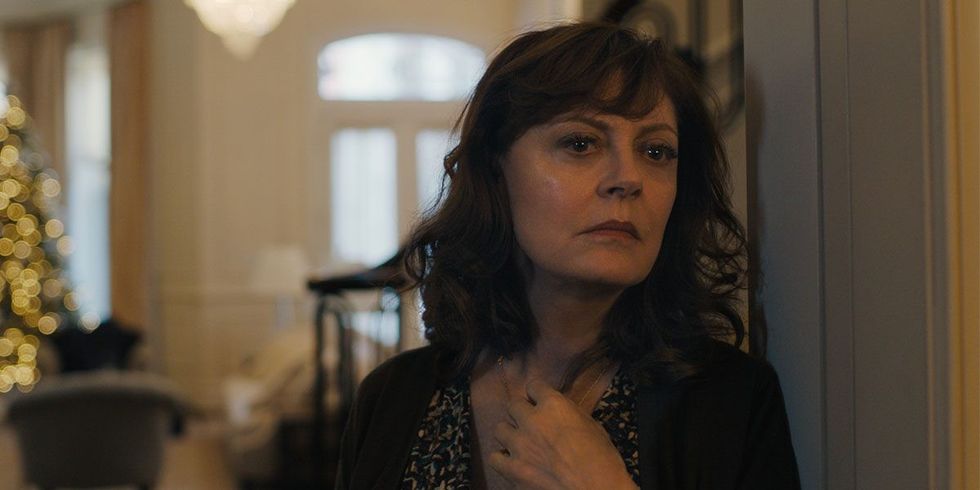 In Iranian-American filmmaker Maryam Keshavarz's latest, a war correspondent gets taken hostage while on assignment, prompting his mother (Susan Sarandon) — impatient with the government's lack of concern — to take matters into her own hands.
27. Hilary Swank, in What They Had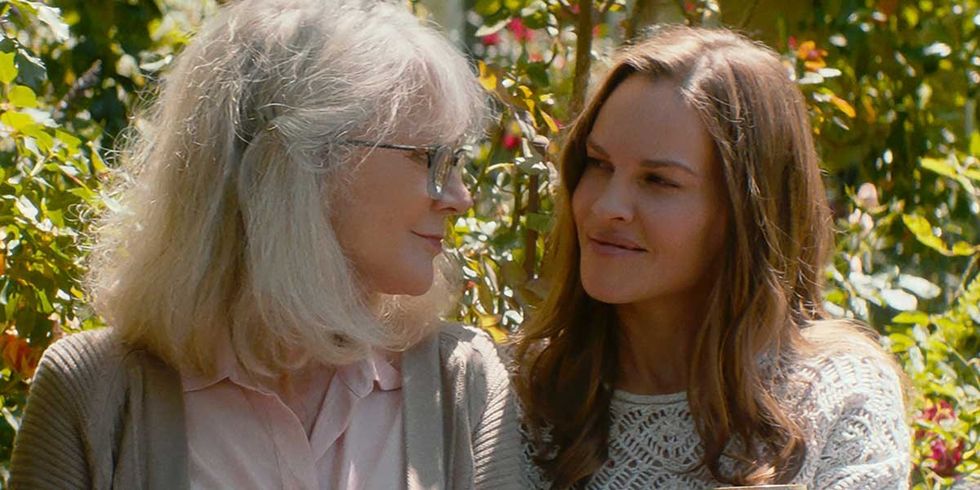 Hilary Swank, Blythe Danner, Robert Forster, and Michael Shannon star in this intimate family drama about a woman who returns home to help her Alzheimer's-afflicted mother, while also grappling with her own past.
28. Natalie Portman, in Vox Lux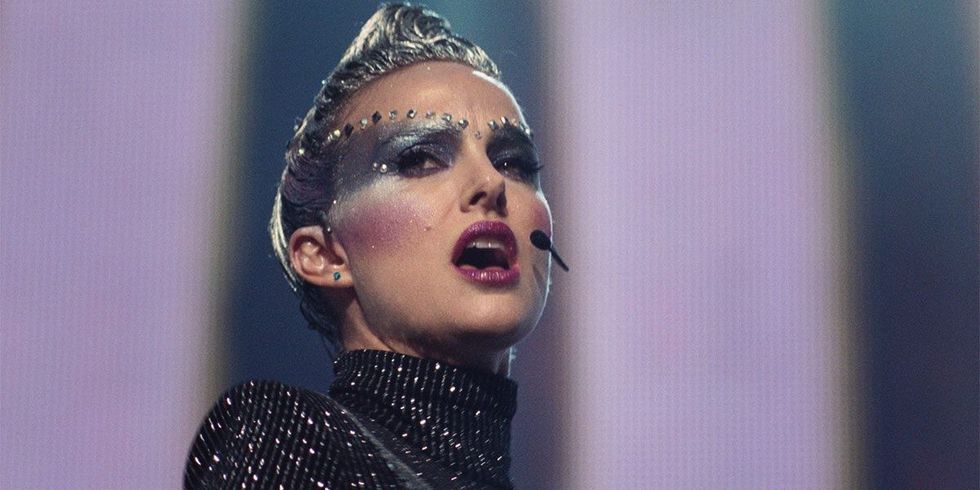 Natalie Portman gives a bravura performance in the second feature from actor-director Brady Corbet, which spans decades in the life of a young woman juggling a scandal-ridden music career, a teenage daughter (Raffey Cassidy), and an overbearing if doting manager (Jude Law).
29. Viola Davis, Colin Farrell, and Liam Neeson, in Widows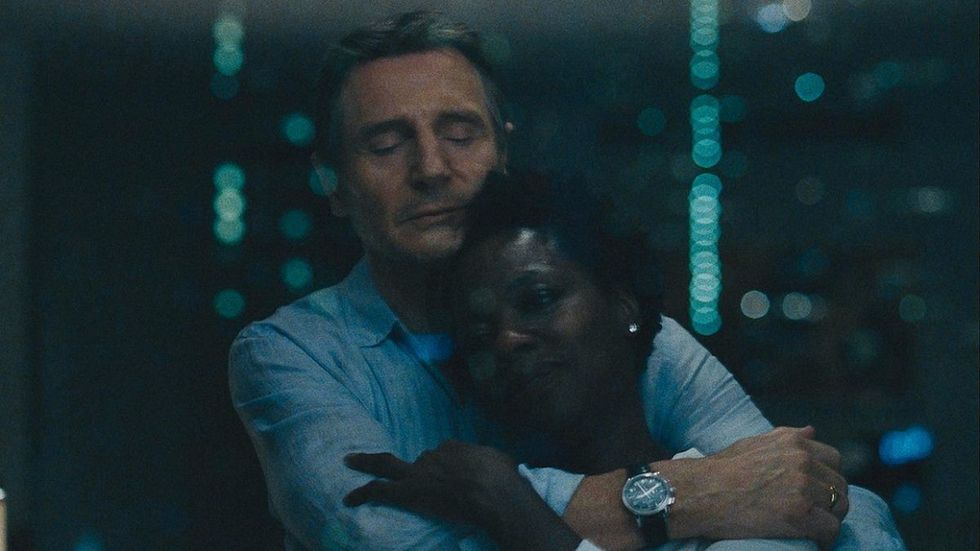 A heavyweight cast — including Viola Davis, Daniel Kaluuya, Liam Neeson, Jacki Weaver, Colin Farrell, and Michelle Rodriguez — propels Steve McQueen's white-knuckle thriller (co-written by Gone Girl's Gillian Flynn) about four women left in a deadly lurch when their criminally connected husbands are all killed.
30. Matthew McConaughey, in White Boy Rick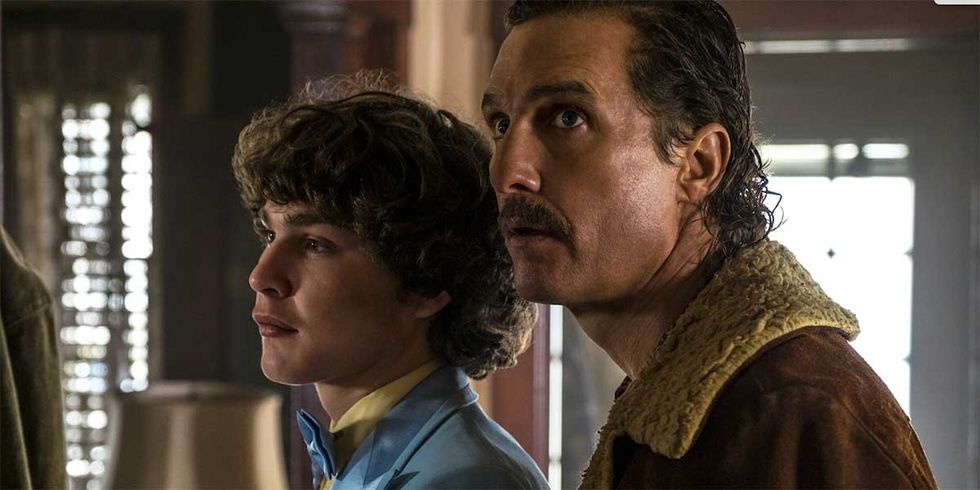 Matthew McConaughey, Bruce Dern, Eddie Marsan, and Jennifer Jason Leigh star in this fact-based crime drama about a 1980s-era petty hustler who became a drug boss, then FBI informant, before the age of 16.
Toronto