You've moved into your dorm. Dorm life has started. Look, you managed to move into that postage-stamp-sized dorm room. So great job!
But now it's been a week and things are starting to feel a little less like American Pie and a little more Sorority Bites.
---
If you're starting to feel a bit homesick it's totally normal. And we have some tips and tricks to get you back into your frosh week buzz in no time.
First, it's time to decorate — and make your dorm a home.
Then we'll get to some extra help and cool dorm-life hacks to really take this home.
Here are 9 tips for making sure your dorm room is on fleek:
1. Colour
Decorate in colours that will positively affect your mood.
Blues and whites can help create a more open and calming space, while bright and bold colours like yellow and bright pink induce happiness and excitement. Just make sure you choose colours you won't get sick of.
2. Simplicity
Simplicity is KEY. You'll want to deck your room out in every possible thing that your mom never let you have. Things that scream "this is me!" But don't overdo it. The space is small as it is, don't make it feel smaller and more cluttered.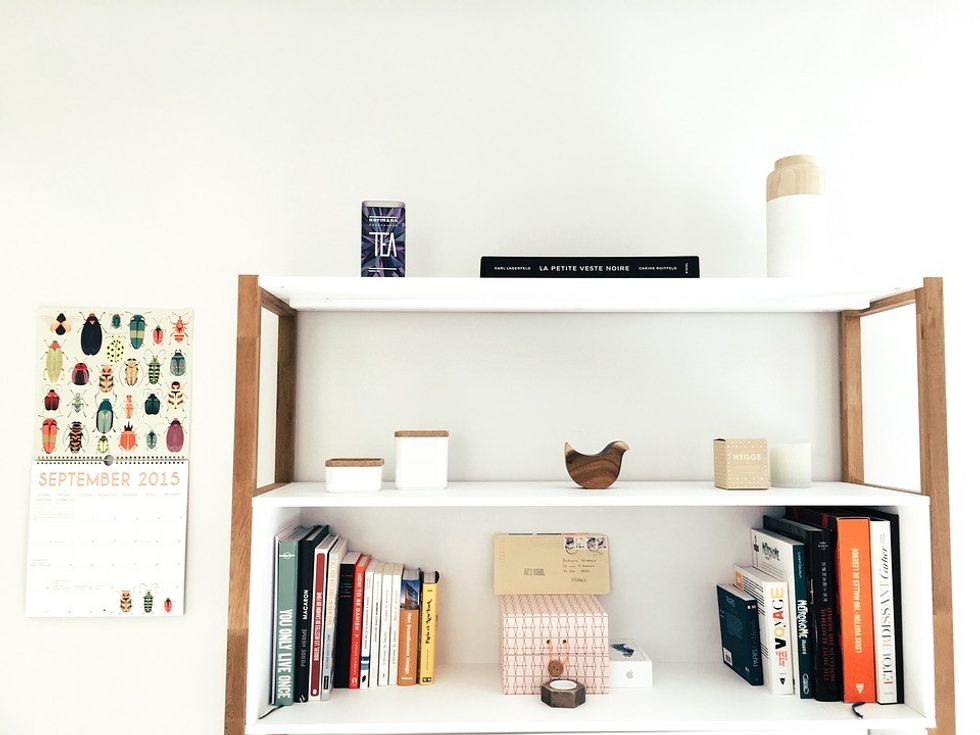 3. Storage
Storage is your best friend. Invest in storage units that are compact and can fit under your bed or desk — or that you can hang on the wall.
I personally love these from Urban Outfitters because they're transparent, so you never have to guess where anything is.
4. Inspiring Trends
Take inspiration from current trends. Pantone predicts the colours that will be trending this year are split into two palettes: "Cravings" and "Classico."
Think bright reds, rich purples and oranges for the former, shades of teals, greys and whites for the latter.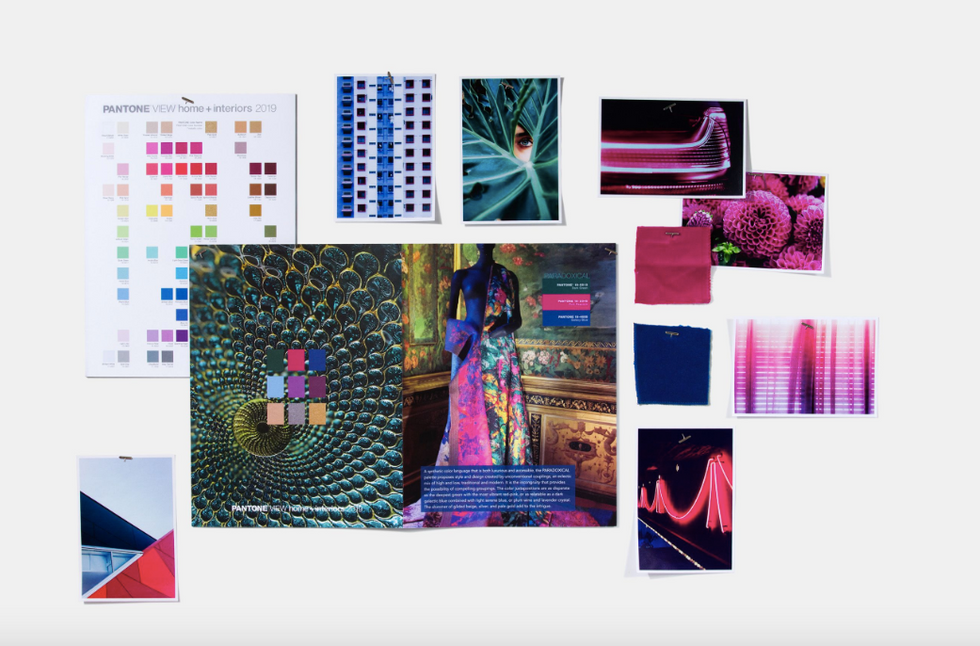 (Photo courtesy of Pantone)
5. Styles And Themes
Pick a theme and style that best suits you.
Are you into the Bohemian look? Get a cool hanging tapestry and patterned throw pillows to give off that cool hippie vibe.
If you're really into this year's trend of natural wood and earthy tones, get yourself a small terrarium and fill it with succulents — super easy to take care of and they will liven up your room! Even better, put it on a small gorgeous wooden table next to your bed.
6. Get Comfy!
Get yourself a mattress topper for those not-so-comfy dorm mattresses, as well as inexpensive sheets and a duvet cover.
7. Drink Up!
Invest in something that filters your water, like a Brita. Getting up in the middle of the night to fill up water from the bathroom isn't ideal. It's also just better for you.
8. Spread The Happiness
Fill your room up with things that make you happy.
Some ways to make your space more homey: Frame pictures of your family and friends, put your dog's face on a pillow, hang up some dainty string lights, bring your favourite slippers from home ...
Small things that are surefire to put a smile on your face.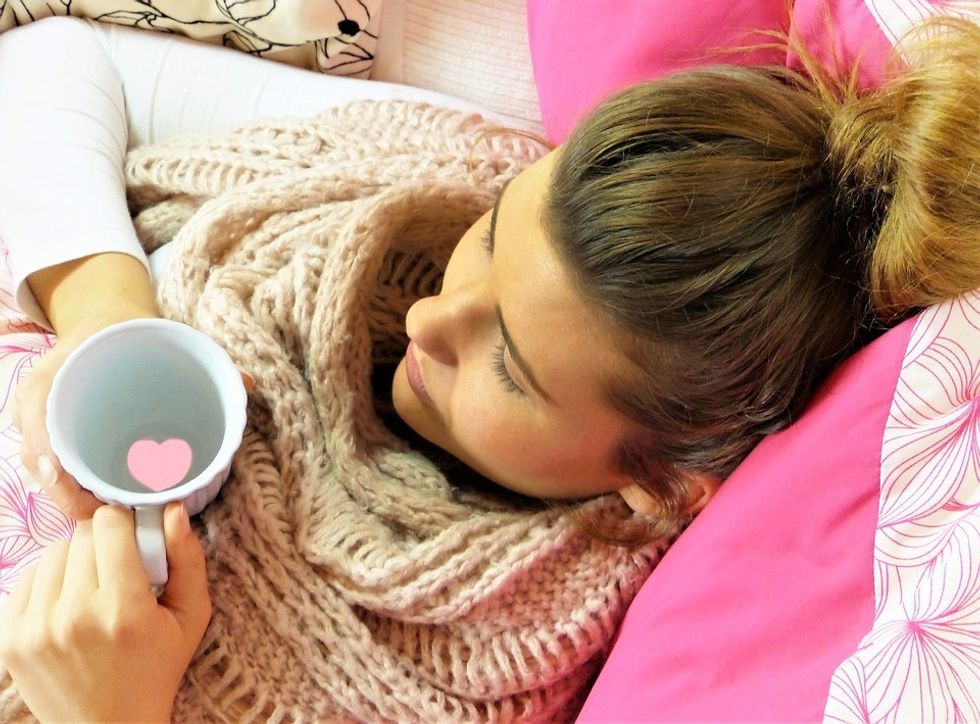 9. Let There Be Light
Therapy lighting is everything, especially in the winter when the days get darker quicker and your mood isn't 100 per cent. You can buy a compact therapy light on Amazon for cheap.
Get creative! If you're on a serious budget, DIY is your new best friend!
Use Washi tape to decorate your walls and hang up pictures, sew fabric onto old pillows from home to make cool new throw pillows, print out a calendar that matches your #aesthetic.
The space is YOURS, so do with it what you please (in reason).
Just don't forget to take that epic #DormLife Insta!
Some Extra Help, Advice, And Dorm-Life Hacks
Invest in a bathrobe and flip-flops for shower-time. Walking to and from the shared floor bathroom in just a towel can be risky, especially when you're juggling your wireless speakers, phone and shower caddy all at once.
Bring extra of whatever is IMPORTANT: Chargers, ear plugs, eye cover, second pair of eyeglasses, condoms, birth control — all the essentials.
"Freshman 15" is stupid. Eat whenever you're hungry and whenever you feel like it. Just make sure you're intaking some vegetables, or at least a vitamin or two, and are going for the occasional walk - for your HEALTH. NOT your weight.
Do your laundry. That's it, so simple. Just do it.
Keep snacks (healthy and non-healthy) on handfor when the cafeteria and on-campus restaurants are closed. You will get hungry at odd hours, and you will not survive without snacks. Get mom to make your favourite dish and keep it in your fridge/freezer for when you get hangry and homesick. Also, Google microwave-friendly recipes that you can make easily.
DON'T ALLOW YOURSELF TO BE BROKE! Do whatever you can to make some extra cash-flow, whether it's tutoring your floor-mates, becoming an Exam Prep instructor, getting a job on campus or setting up a Depop account!
Renting