It complements any room. It's soothing. And it is called a blueprint for the future . Behr Paint's 2019 Colour of the Year is Blueprint, S470-5.
The shade is described as a mid-tone blue that is "warmer than denim and softer than navy."
---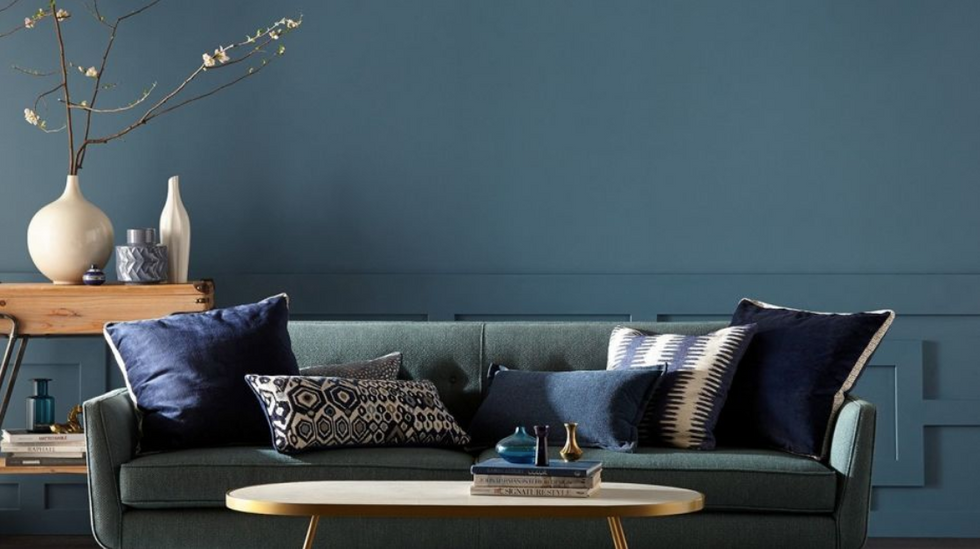 (Photo courtesy of Behr Paint)
And this colour serves as a foundational hue for the paint company's annual Colour Trends, which has a palette of 15 supporting colours.
This palette is forecast to influence design in the year ahead.
"Much like the sketches builders rely on to bring an architectural design to life, Blueprint S470-5 lays a foundation for consumers to make their unique vision a reality," says Erika Woelfel, vice president of color and creative services at Behr, in a press release.
"This universally appealing hue provides a steady stream of positivity and is poised to be an instant classic for years to come."
So if you feel as though your life needs a little calming (Because, well, it's 2018 and who isn't crazy busy?), it is suggested that you use Blueprint as a calming hue for bathroom, bedroom, kitchen or living room walls.
And if you're a little more reserved, it is suggested by Behr that you experiment on a smaller project.
"If you're looking to reimagine your space in a smaller way, try painting a piece of furniture like a coffee table or bookshelf in this classic blue," says Woelfel.
But whatever you choose to do, you can't go wrong with this instant classic.
That — and it's just paint. You can always paint over it with the next instant classic.
Style + Décor