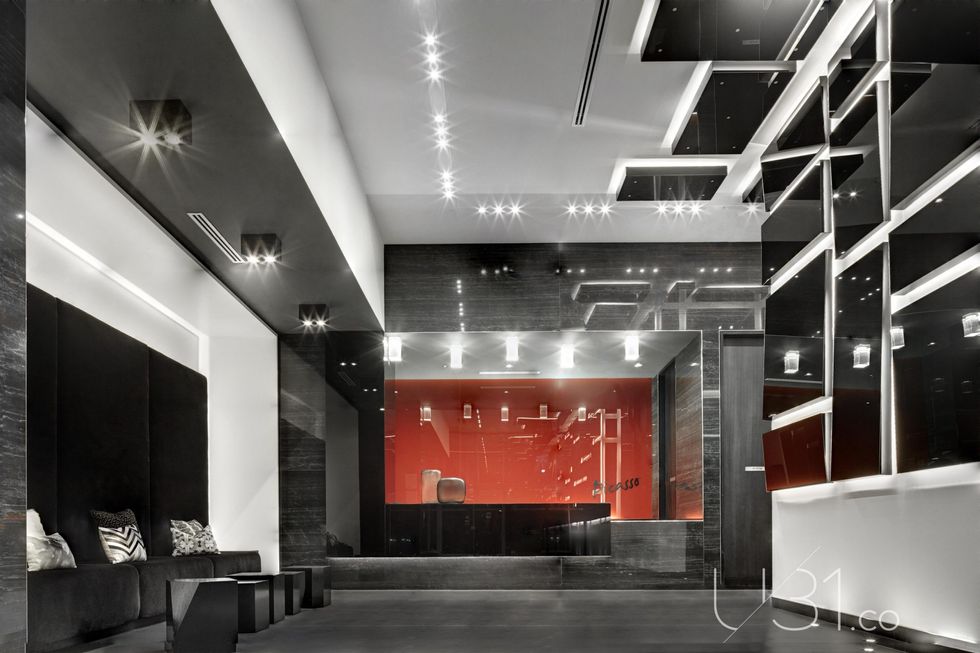 Home design goes high-end in 2018. Picasso by Mattamy Homes (Monarch)/Stafford Homes (Photo courtesy of Jac Jacobson/Interior by U31 Design)
As time goes on, home technology and home decor are becoming more and more synonymous. With the arrival of 2018, we spoke to Carly Stojsic, Canada's leading design trend forecaster, to get inside information on the top-five design trends to expect this year. Here's what she says:
---
1. Intuitive living and new interfaces

Why open your fridge door, when you can look through it or talk to it. (Photo courtesy of Carly Stojsic)
Connected homes and smart kitchens continue to advance with facial recognition systems that target convenience. For example, you'll find motion-controlled fridge doors that turn into transparent screens. They will show contents and offer enhanced agility and personalization. Towards the end of 2018, expect new concepts that cook food autonomously and plate accordingly with various user interfaces.
Also, this is Alexa's year: Amazon's voice-controlled AI service stole the show at CES 2017 and set a strong precedent for the marketplace. Along with rival services (Google's Assistant and Microsoft's Cortana), Alexa is now integrated with products such as lighting, TVs, wireless headphones, disposal bins, air purifiers and smart gardening tools. With Google's Quayside in the 6ix ... er, I mean, mix ... 2018 is slated for more digital greatness!
2. Kitchen gardens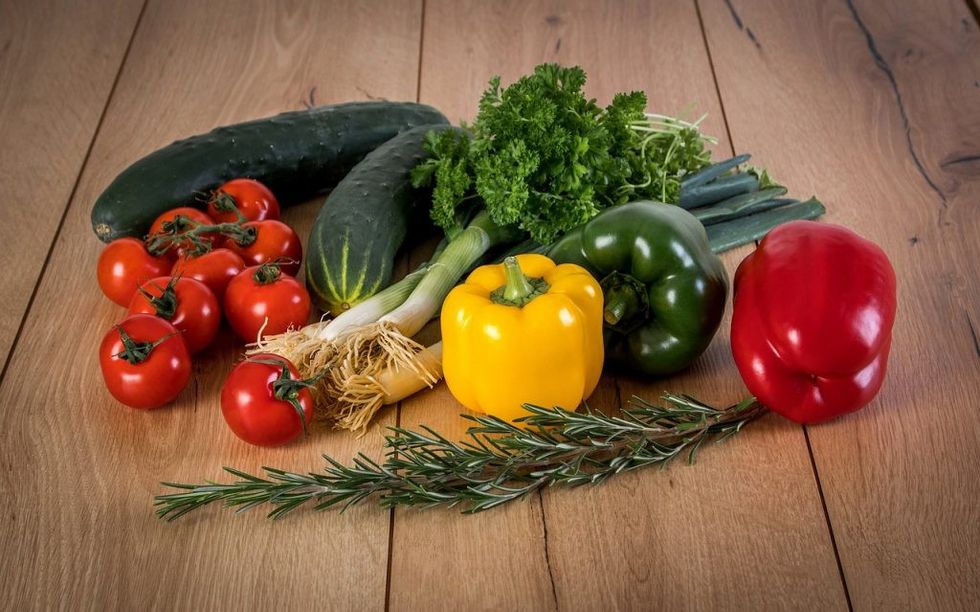 The future of food: Imagine your home as your personal grocery store. Stop imagining. Because the future is now.
Juicing culture, plant-based diets and fresh-obsessed consumers mean our kitchens are going to steer away from "storing" food and steer towards "growing" it! Imagine kitchens that include indoor micro-greenhouses and generous wine fridges with cellar-like appearances. Plus, start "bringing the bar into the kitchen." You will be able to practise mixology with food fermentation, herb extractions and you'll garden ingredients — at home. This also means these tools will become the new status symbols, taking us beyond the typical "wellness" play. As sprawling houses with giant lawns become a thing of the past, we will bring the garden indoors and show off our growth.
3. Hyper-textured walls and ceilings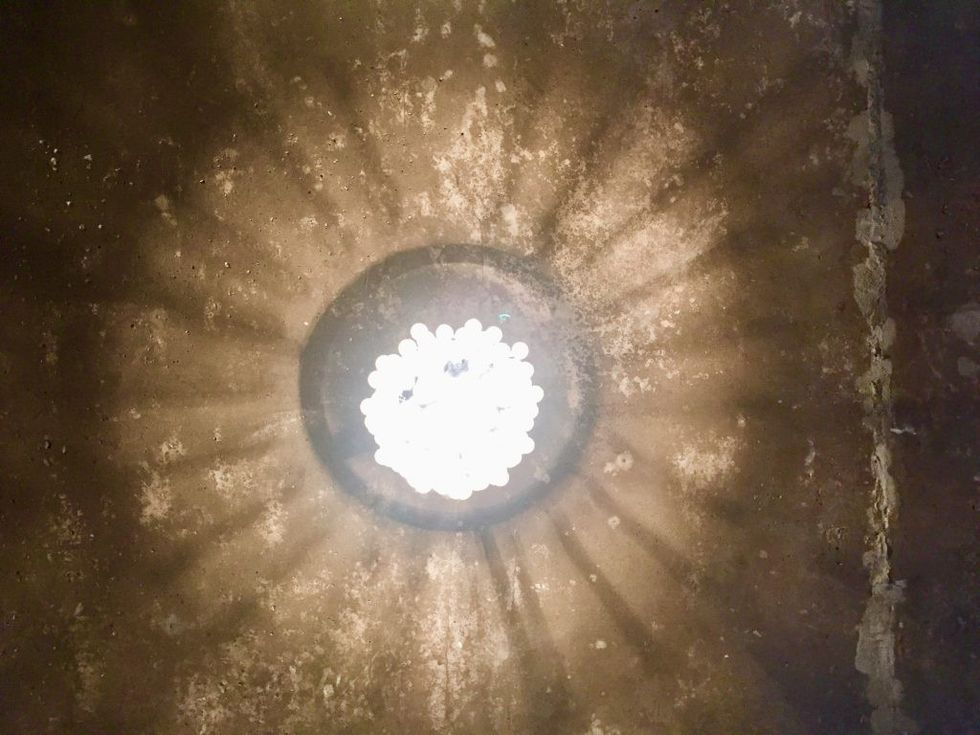 An unfinished ceiling is the new finished ceiling: The concrete adds texture and interest to your living space.
From wallpapers with bold graphics to showcasing more piles and tactile finishes, walls AND ceiling surfaces will be treated as canvasses for our lives. These surface areas have traditionally been an after-thought — until now. This trend is evolving in a big and accessible way. DIY-culture and the prominent use of artisanal and reclaimed materials for renovations feed into this trend nicely.
4. Goin' up!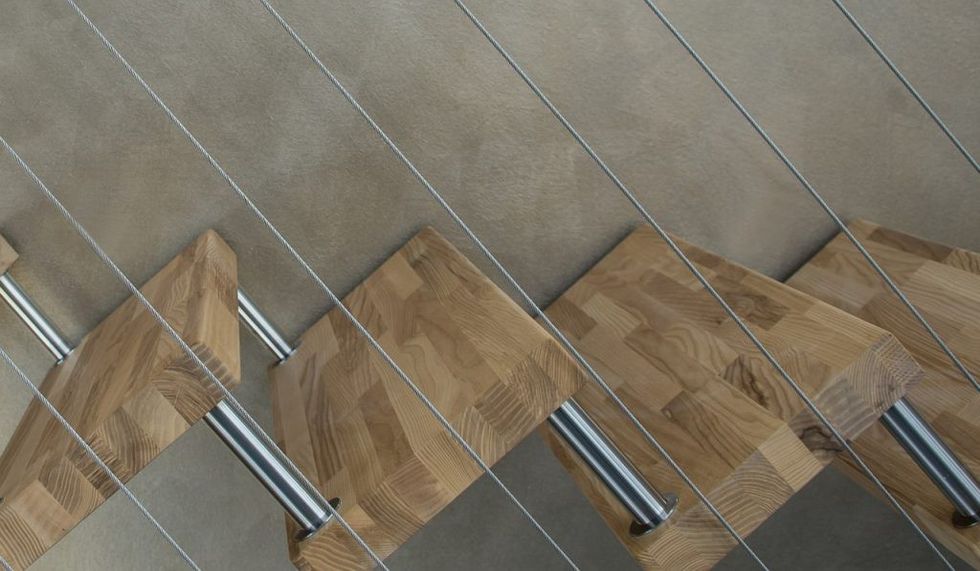 Art doesn't always have to go on the walls; sometimes it can go beneath your feet.
Rising real estate prices, downsizing families and condensed spaces mean properties with staircases are now showcasing them! Lucite rails with rose gold/black/coloured-brass/metal brackets, glass sides, contrast molding, animal-printed runners (a departure from the cowhide area rugs of previous seasons) and extremely dramatic lighting are next-level executions here.
5. High gloss and iridescent features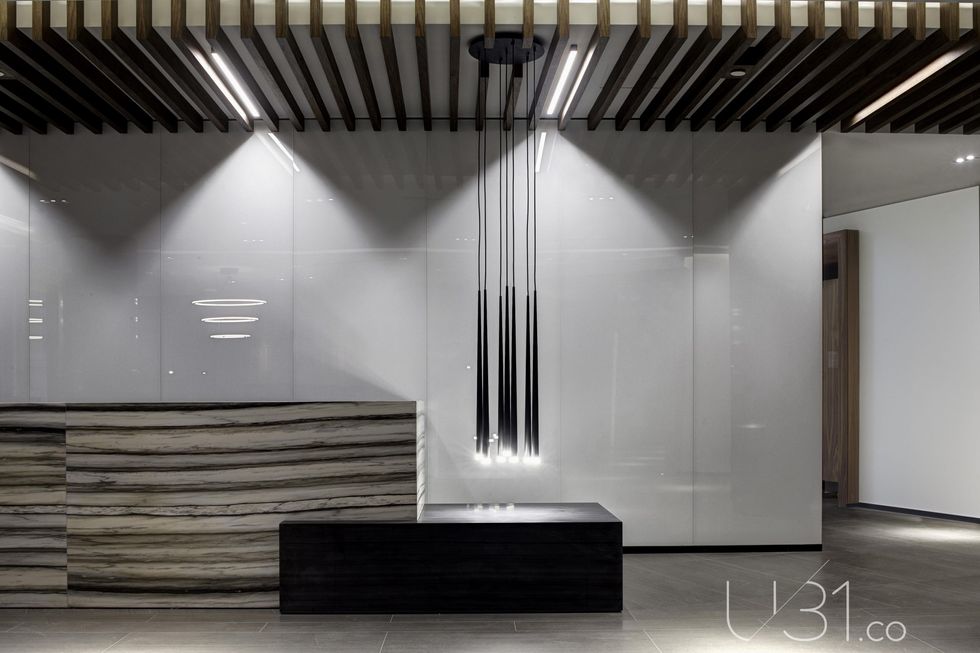 SQ at Alexandra Park by Tridel (Photo courtesy of Jac Jacobson/Interior by U31 Design)
Monochromatic and matte finishes should be updated with glossy, lacquered, luminescent and pearlized finishes. This gives a new, luxe-feel, without being too metallic and gaudy. We've seen the uptake of this finish work best in bathrooms and with backsplashes. Nonetheless, this can easily be incorporated throughout a home with accessories, if lacquered updates aren't practical for bigger areas.
Style + Décor