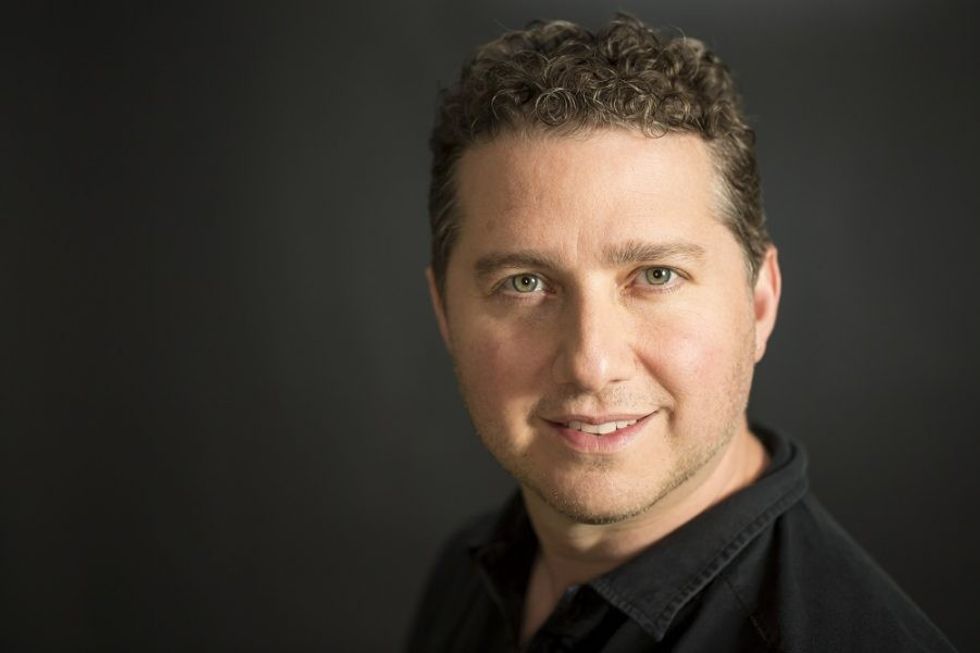 Marc Saltzman's top home tech innovation of 2017 may surprise you.
Tis the season for new tech toys for your home, so what better time to share some of my highlights for innovative "smart home" gear.
---
The past year boasted big developments in home tech, but not all of these advancements boast big prices, as you're about to find out. And if you don't think you know much about tech, these leading-edge products may help you choose something tech-tastic — that you never even knew you wanted.
This list could also serve as ideas for ho-ho-hot holiday gifts. (But, don't worry. We won't tell if you decide to gift anything to yourself, even if you were more naughty than nice this year.) Now, while I can't say the word "best" about anything , since all these products are so amazing, these are definitely some of the top choices you can make.
1. Google Home ($179)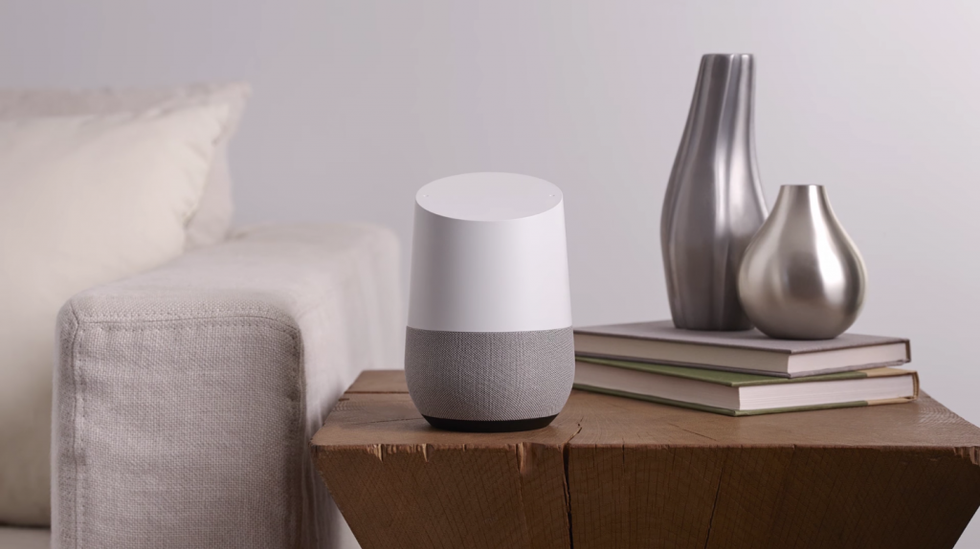 Google Home
My top pick for home-tech this year, is also one of the lowest-priced on this list.
Place this hands-free digital assistant in any room of your home. (The kitchen is its perfect headquarters.) Then, whenever you need something, say the wake words, "OK Google," followed by your question or command. It will respond in real-time.
Ask to play a favourite song, get sports scores, ask how long it'll take to get to work – with traffic, play trivia, do calculations, or make free phone calls to any number in Canada and the United States. The list of questions and commands it can answer and execute is endless. A personal assistant for less than $200? Its accessibility makes it, hands-down — and hands-free, the top innovation to roll-out this year.
2. Samsung The Frame TV (from $1,699)
Samsung The Frame TV
When is a TV more than a TV? When it can also display high-quality works of art. When you're not watching television, Samsung's The Frame displays one of a hundred pieces of art. Plus, you can always add your own. Optional bezels (from $299) add wooden borders or choose from other materials and colours. Of course, this is also a stunning 4K TV, which means it offers stunning resolution.
3. Ring Wi-Fi Video Doorbell ($229)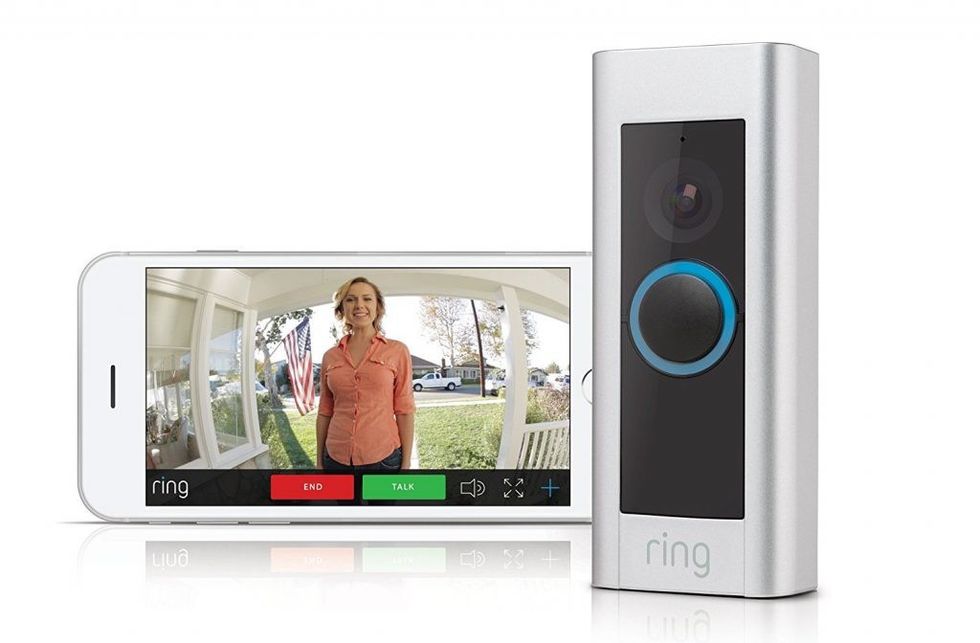 Ring Wi-Fi Video Doorbell
Innovation can be about more than fancy TVs; it can be about safety too. Make your home a smarter one, and deter thieves at the same time. Ring's Wi-Fi-enabled video doorbell lets you see and speak with visitors on your doorstep — even when you're not inside – via the free smartphone app. The doorbell's built-in motion sensors detect movement up to nine metres. And HD-video recording stores all recorded footage to the Cloud, with night vision support.
4. Sonos PLAY:1 ($249)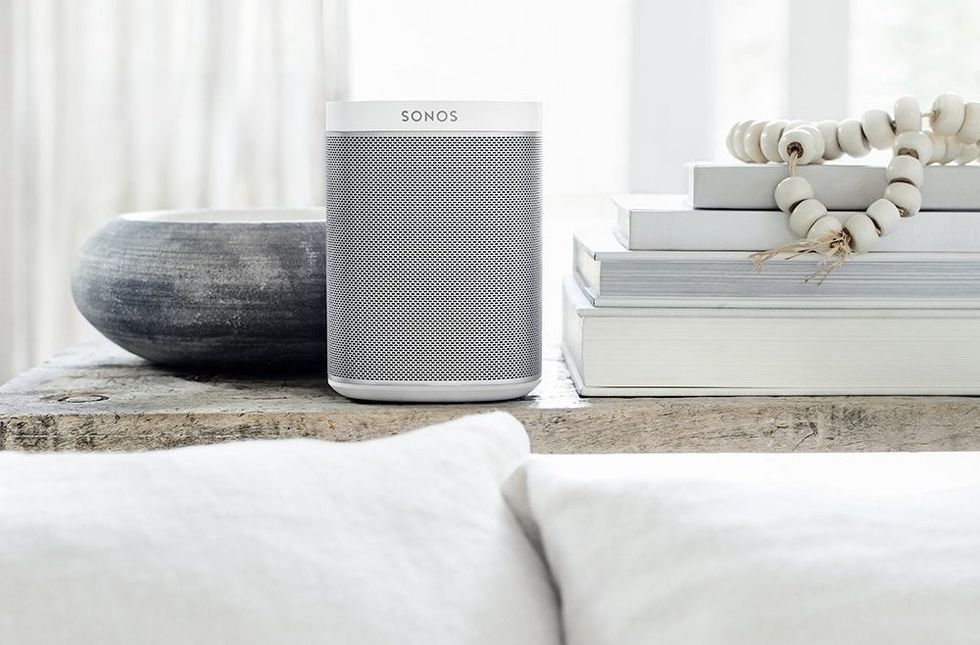 Sonos PLAY:1
Music lovers, listen up. The Sonos PLAY:1 is a portable and premium Wi-Fi speaker that wirelessly streams music over your home network. Your tunes can be locally stored, or accessed by streaming from popular music services. The free Sonos app controls it all, plus you could always add more speakers throughout the home. This allows you to play the same music on all the speakers or something different in each room.
5. Nintendo Switch ($399)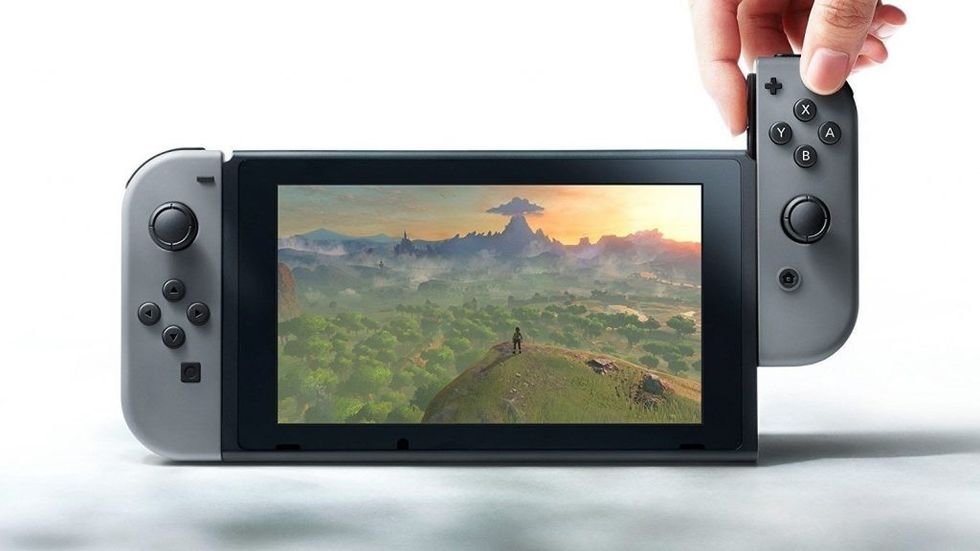 Nintendo Switch
Portable in-home technology is in demand. Add that to the hottest gaming platform of the year – and it makes this list for good reason. For one, Nintendo Switch is both a portable system and a TV console. When you're home, simply snap the Switch into a docking station (included) to play on a big-screen TV. And the games are a blast too, including exclusives, such as Nintendo's The Legend of Zelda: Breath of the Wild, and Super Mario Odyssey.
6. Amazon Fire TV Stick Basic Edition ($49)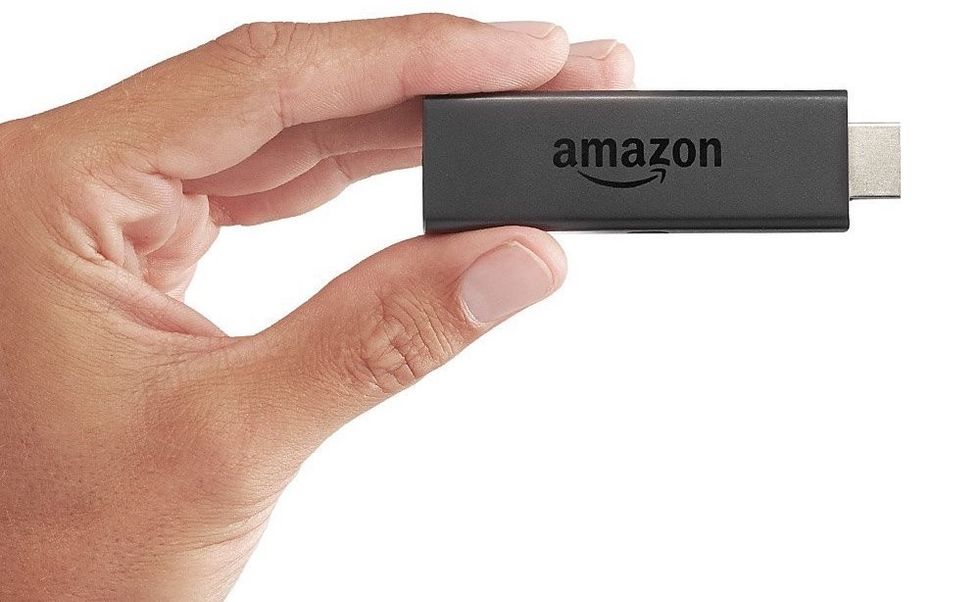 Amazon Fire TV Stick
More and more homeowners are investing in smart TVs. But they can be expensive. This small doohickey will turn your TV into a smart TV. So save your money with this cost-effective innovation — which is finally available in Canada. Simply plug this stick into your TV's HDMI port, then join your Wi-Fi (via the bundled remote). You can then call up thousands of on-demand TV shows, movies, apps, and games. For video, you'll have access to services like YouTube, Netflix, and Amazon's Prime Video.
Honourable mentions: Not necessarily exclusive for home use, but you'll want to relax (or be active) with these at home.
Huawei Talkband B2 ($99)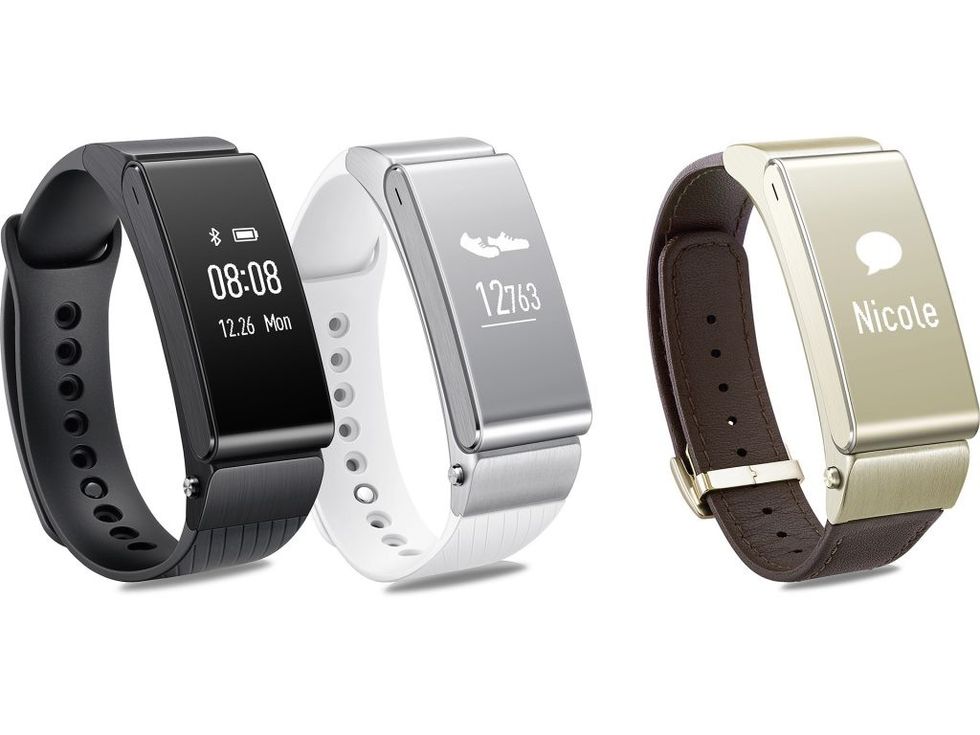 Huawei Talkband B2
If losing weight or getting fit is your New Year's Resolution, get a head start with this versatile activity tracker. And learn how you can increase activity WHILE at home. (So you can make more time to watch your new innovative Samsung TV.)
The Huawei TalkBand B2 is two products one: it's a fitness band for your wrist, and a small Bluetooth device with a pop-out piece to place in your ear for hands-free calls. It tracks and measures information, such as steps taken and estimated calories burned, and its battery life tops six days of regular use.
Google Pixel Buds ($218)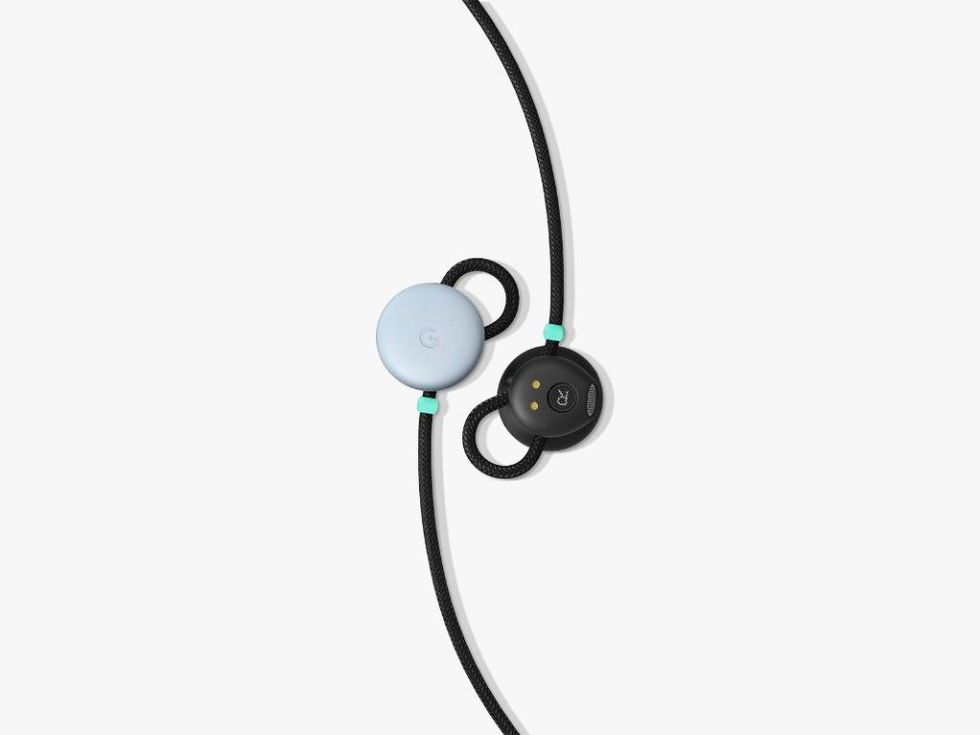 Google Pixel Buds
These ain't no ordinary headphones. These wireless earbuds can be paired with any smartphone. Plus they have a built-in Google Assistant, so you can tap to ask a question or give a command. Pair it with a Pixel 2 smartphone and you can get real-time language translation: say something in English and another person, through their Pixel 2, will hear what you said in their mother tongue.
Toronto