When Canadians make small talk, there are often two topics du jour : the weather and the real estate market. Impending blizzards aside, there's nothing more Canuck than hashing out home prices. And there was plenty of fat to chew in 2017 …
What's really driving the market? Will mortgage rates rise? Have new policies taken things too far?
---
As the saying goes, time will tell, as many of changes made last year will play out through 2018. Here are four trends buyers and sellers should keep in mind this year.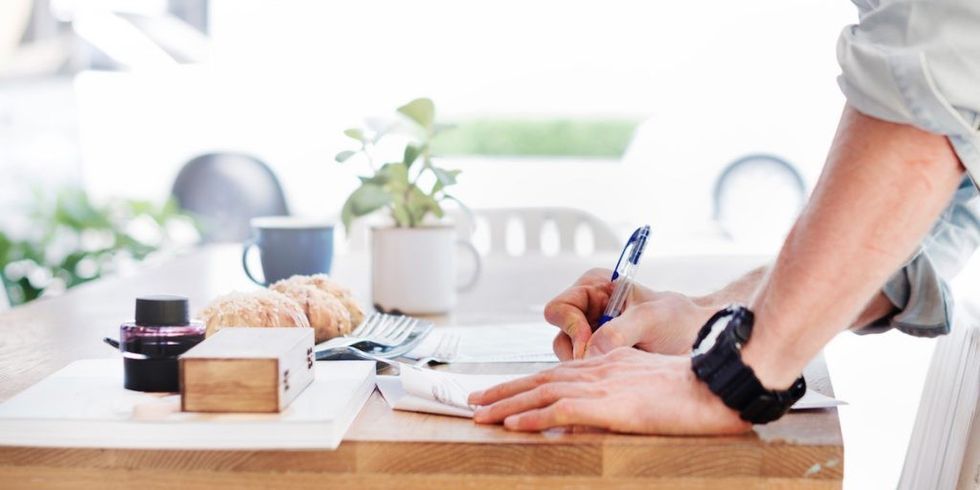 It may not be an easy year for home buyers, but understanding trends can help you through it.
1. It'll be tougher to be a borrower
This year won't be an easy one for mortgage borrowers. A new crop of restrictions anticipated to slash affordability by 20 per cent, took effect on January 1. And it's widely expected the Bank of Canada will hike mortgage rates over the course of the year.
Faced with steeper mortgage qualification and overall pricier debt, experts say home buyers who would have once turned to the "A" lending market, may seek mortgages elsewhere.
"Those currently within a mortgage term and coming up to a refinance or renewal will now have to tolerate a rate that's two per cent higher," says Mike Bricknell, a mortgage broker at CanWise Financial. "If those borrowers have made a down payment on the smaller side — as in, they're very close to their 80-per-cent equity threshold — they may not be able to bear such a substantial rate hike," he says. "This would also be problematic for young couples seeking their first homes, who traditionally make smaller down payments when breaking into the market."
The latest changes target buyers with minimum 20-per-cent down payments, so the pain will be felt among move-up purchasers and first-time buyers, as all new mortgage applicants must undergo a stress-test to qualify.
The new rules also ban "co-lending" arrangements, which combine multiple loans to help a borrower get past qualification requirements. Bricknell says the applicants who rely on these loans are often among the most vulnerable, and they'll be left with few reputable avenues.
"For those who don't fit within the 'big bank' criteria, it can be very difficult to obtain this kind of financing," explains Bricknell. "Restricting this type of loan will reduce these borrowers' options, sending them instead to the dark, 'private' loan market, where super-high rates and fees are the norm. In these situations, repayments tend to be interest-only, and can make it even more difficult for those in challenging financial situations to dig themselves back out."
Economists also heavily expect upward movement from the Bank of Canada, which reversed its low-rate trend this year, with hikes in July and September. Stronger economic fundamentals are paving the way for this tighter take on monetary policy, which the Bank heavily alluded to in its December-rate announcement.
"While higher interest rates will likely be required over time, Governing Council will continue to be cautious, guided by incoming data in assessing the economy's sensitivity to interest rates, the evolution of economic capacity and the dynamics of both wage growth and inflation," the Bank stated.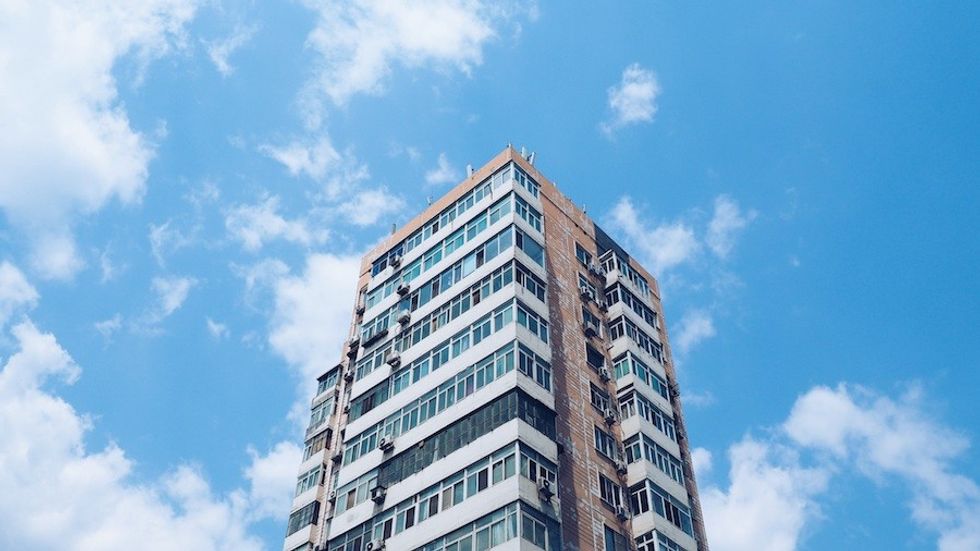 Condos are the one housing type consistently in demand and that demand is expected to grow.
2. Condos will fuel the market
It has been a roller coaster for home sale trends in Canada's largest urban centres. But one housing type was consistently in demand throughout the year – condos. Multi-family housing has been on a tear, outpacing all other segments, in terms of price growth in both the Toronto and Vancouver markets.
Why are buyers increasingly choosing condo living, rather than buying detached? Affordability is the main reason, as traditional houses simply remain too expensive for the average buyer.
So first-time buyers and baby boomers alike have piled into the high-rise market, leading to steady price growth, while the detached segment stagnated. In Toronto, November saw the cost of the average condo soar 17 per cent, compared to a 5.1-per-cent drop in house values.
However, the price gap between the housing types remains too wide for houses to become a bargain anytime soon. According to TREB's November numbers, the average detached home price stood at $1,276,184, compared to $555,396 for the average condo – a difference of $720,788.
(The difference is even more astronomical in Vancouver, where detached homes cost $1,608,000 and condos $648,200 – a difference of nearly a million dollars.)
This casts more urgency on the need for "missing middle" housing – such as low-rise walk-ups and townhomes in urban markets. While Vancouver and Toronto townhouses both experience steady price appreciation, sales remain low due to lack of supply.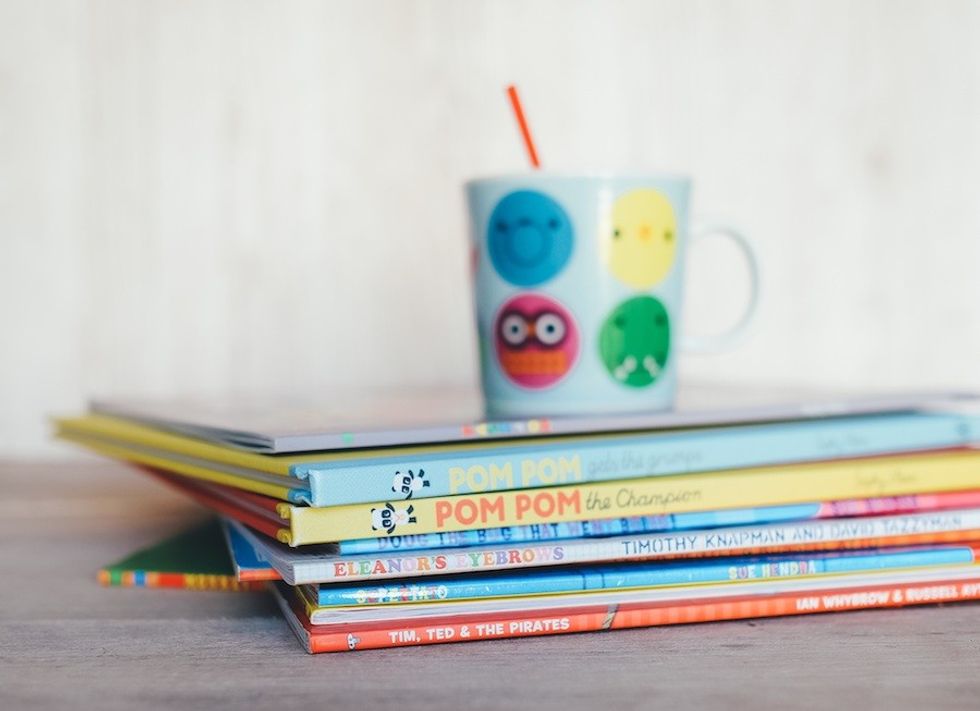 Downtown living isn't just for singles anymore ...
3. Developers will take a family focus
It's for this reason that families — especially those who wish to live in downtown cores — are increasingly taking to high-rise living , a shift that has not gone unnoticed by developers. In a reversal from the "micro-condo" trend popular with single professionals and investors, more developers are creating larger units with the end-user in mind. This results in the creation of more units with three or more bedrooms.
In addition to the typical adults-only party rooms and hot tubs, kid-friendly amenities, such as youth fitness, playroom, and daycare spaces are also becoming the norm in new developments.
In Toronto, new guidelines were unveiled this year as part of the city's study, Growing Up: Planning for Children in Vertical Communities — which calls for family-oriented features such as lobby stroller space, on-site playgrounds, and even extra-wide hallways.
Rising home prices may not be at the hand of foreign buyers. The prevalence of house flipping could be the culprit.
4. The focus will shift from foreigners to flippers
The mysterious out-of-country buyer has long been reviled as the catalyst behind rising home prices. These buyers are accused of parking their cash in the Canadian real estate market to appreciate tax-free, while leaving homes standing empty. This effectively prices locals out of their own neighbourhoods.
The perception that foreign buyer activity was heating prices in the Vancouver and Toronto real estate markets prompted the respective provincial governments to take action. To that end, a 15-per-cent foreign buyer tax was introduced in Metro Vancouver in August 2016, while Ontario rolled out a Greater Golden Horseshoe version, as part of the April Fair Housing Plan.
But there are problems: there was no hard data to back these measures and they don't appear to have worked.
While both markets took a tumble in the months following, they've since rebounded. Recovery has been especially voracious in Vancouver, with sales soaring 26 per cent in November and the average price spiking to $1,046,900 — a new high. While Ontario activity has been more tepid, a warmer-than-usual autumn market prompted the Toronto Real Estate Board to say the "psychological impact" of the tax was starting to "unwind."
To cap it off, the first official numbers compiled by Statistics Canada and the Canada Mortgage and Housing Corporation reveal foreign buyer levels are relatively low. They account for just 4.9 per cent of activity in Toronto and 4.8 per cent in Vancouver.
So if foreign buyers aren't the impetus behind price growth, who is? Recent reports reveal the culprit is likely much closer to home. It appears domestic investors and "paper flippers" snap up new inventory and sell them anew — sometimes multiple times — before the first sale closes, for a higher price. It's a practice that Ontario Finance Minister Charles Sousa has derided as "property scalping."
Because flipping occurs before the initial sale closes, there is no data on its prevalence. However, the Canada Revenue Agency aims to find out. Since foreign buyer and capital gains taxes apply only when a real estate title is registered, the CRA is cracking down on any potential tax evasion. The Agency is demanding the sales records from 2,800 Toronto-based developers, with plans to do so in Vancouver as well.
Personal Finance