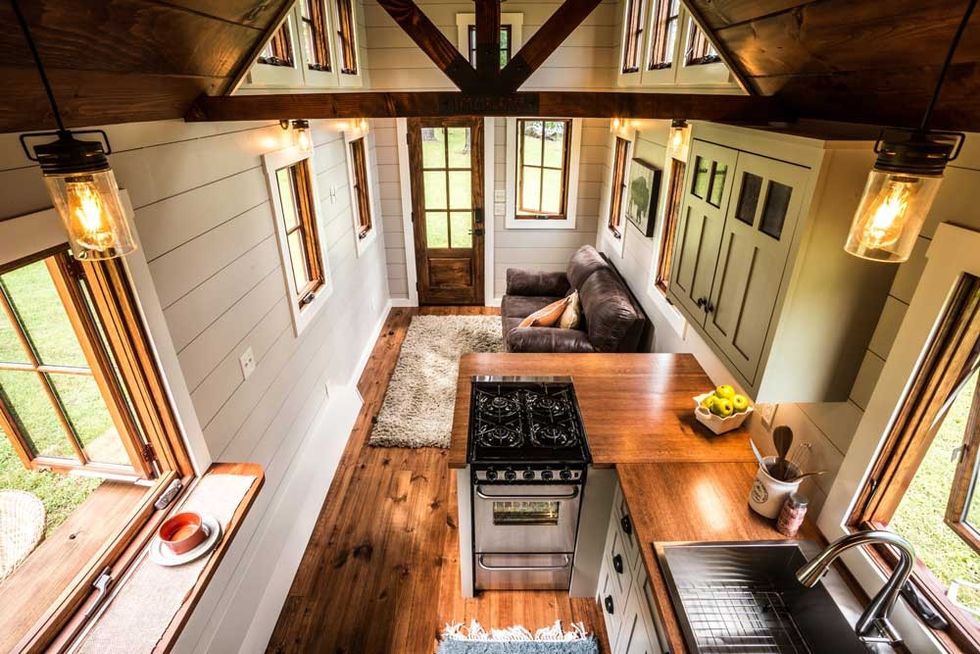 (Photos courtesy of Timbercraft Tiny Homes)
---
A little while back, I wrote this story on how Millennials may need to consider leaving Toronto if they want a chance to own real estate. Maybe I spoke too soon. Maybe there IS another solution …
Now, we've got to give credit where credit is due.
Millennials just won't give up on the dream to own real estate. With prices soaring and land becoming a luxury — it's nice to know there are some creative minds out there attempting to help us in any way possible. And it seems like millennials are willing to roll with it.
So, you can get cozy in this 230-square-foot home, or get the (relatively speaking) mansion-like 476-square-footer. Either way, you're still getting cozy.
And despite the size, it seems like a pretty good deal ... you can live in these fun size homes for a mere $55,000 to $95,000 — not including the land, of course. (And we all know land in Toronto is at a premium).
This second bedroom has all the functional design elements needed to keep the space clean and organized, while still looking sharp. Although it looks about the size of a walk-in closet, we can't really be too picky in this market.
But in all fairness, check out these appliances.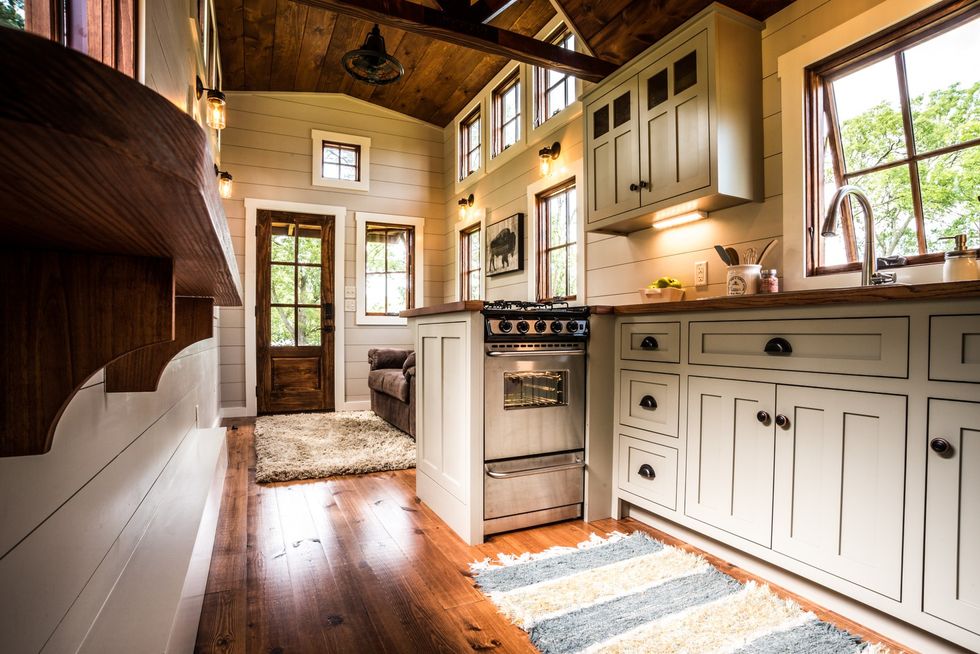 Stainless steel, solar-powered appliances, a fireplace, beautiful wood ceilings and floors ... It's definitely luxury living — just different than what you may have imagined.
And not to make you feel worse about this whole thing (but this probably will) ... About 50 years ago, the average price of a home in Toronto was about half the price of these tiny homes (and about three to five times the size).
Life can be a bit unfair ... can't it? But at least we'll be cozy.
Toronto Condos & Homes