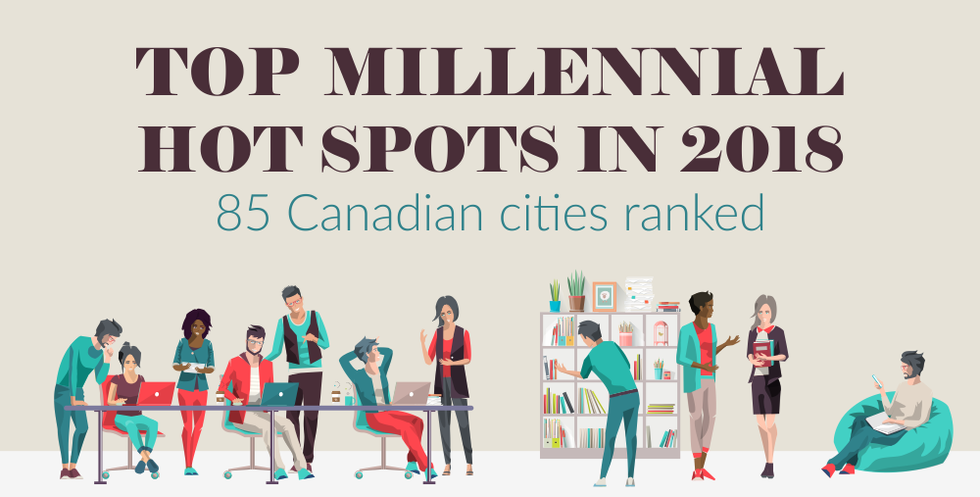 The top millennial hot spot in Canada is not what you'd expect. (Graphic courtesy of Point2 Homes.)
When you think of a bustling, millennial -friendly city, you may think, Toronto, Vancouver, or perhaps Calgary.
---
Well, from 85 cities ranked in Canada, Toronto takes the 24th spot, outranked by Ottawa (5th) and Waterloo (7th) in Ontario alone. This according to a just-released study by Point2 Homes.
The findings, published in its Top Millennial Hot Spots in 2018 – 85 Canadian Cities Ranked, were determined by using nine factors to compare the country's most populous cities. Then based on the individual ranking of each factor, the cities' overall attractiveness was measured.
Have you figured out which city took the Number 1 spot yet?
Here's some more information that may help you guess correctly ...
The criteria included housing affordability , unemployment rates, life satisfaction, low crime rate, healthcare, climate, level of education (the percentage of the population with a bachelor's degree or above) and the percentage of millennials of the total population.
Have you figured it out yet? Yes?! Well done. No? We'll tell you ...
Quebec City takes the top spot on this list as Canada's most attractive city for millennials. Oui, Quebec City. Interestingly, none of Canada's largest cities, Toronto, Montreal, Vancouver, Ottawa or Calgary, even landed in the top five.
Millennial Hot Spots In 2018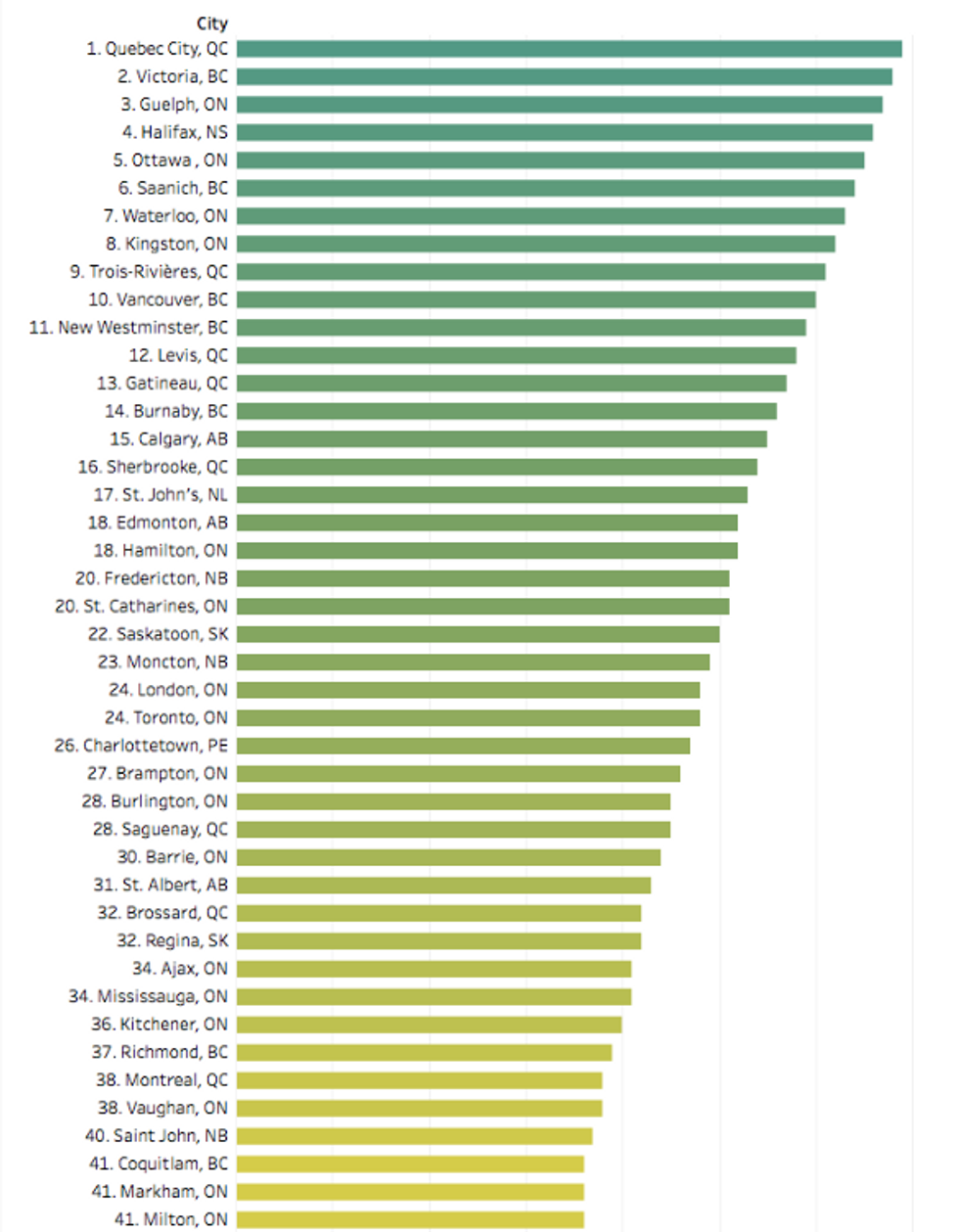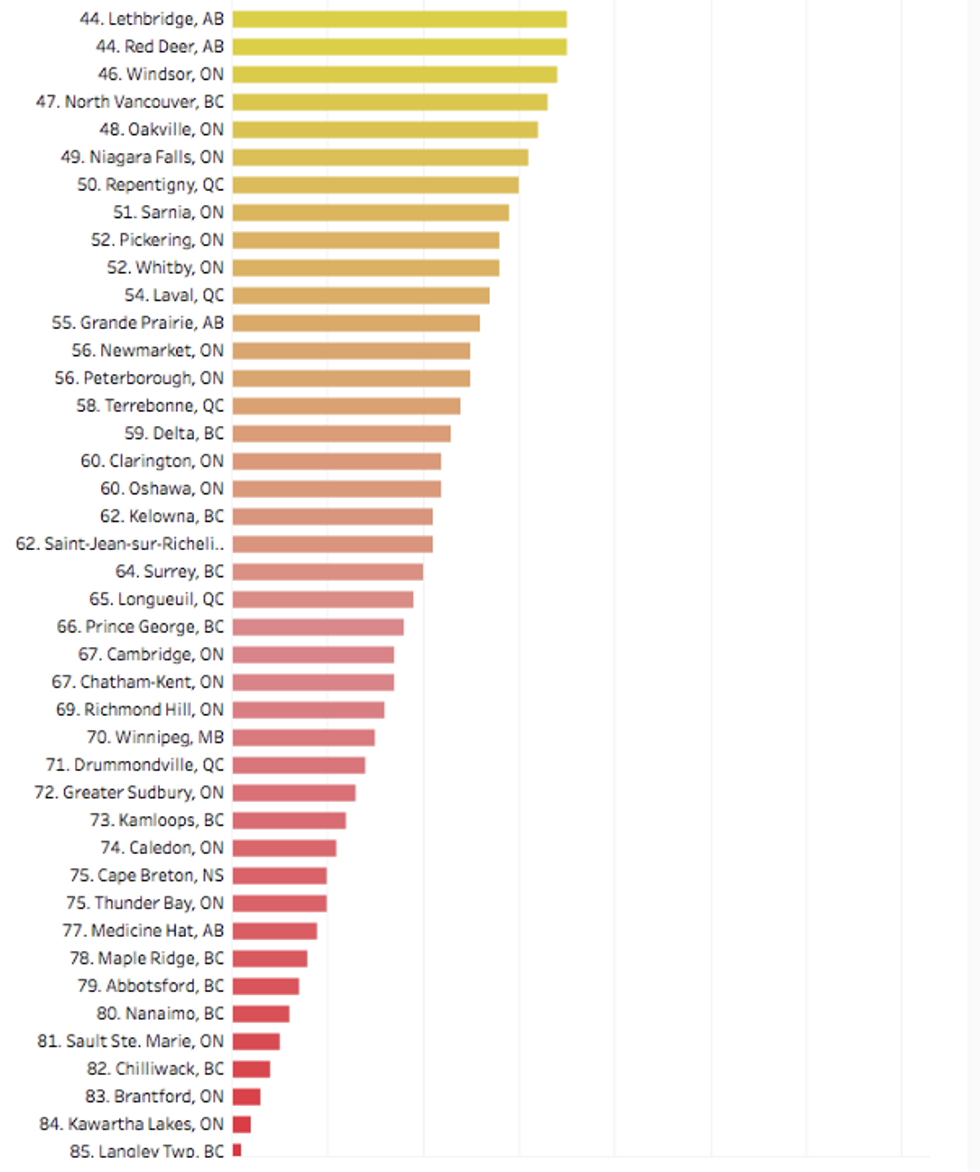 (Graphic courtesy of Point 2 Homes)
Real Estate News