It's almost Halloween, but what can you boo to get in the holiday spirit?
Well, you can go to the store and buy all the same decorations you always do, or the same decorations everybody else always does. Or you can try these 10 Halloween DIYs.
---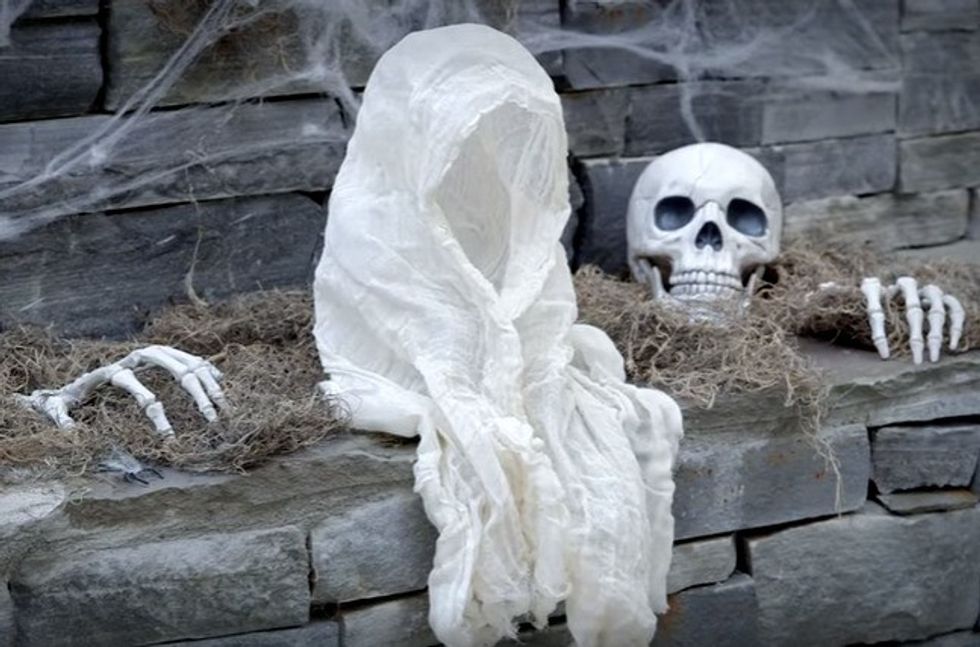 Paint the town dead with this creepy cheesecloth ghost. (YouTube.com)
10. Super spooky and super easy
Who knew blood-curdling candles were so simple to make? Making them will certainly give you the extra five minutes you need to put together a creepy skull wreath.
And since that wreath will take almost no time at all, why not make some chilling cheesecloth ghosts too? True, this should count for three projects and not just one, but it's Halloween and you deserve extra treats.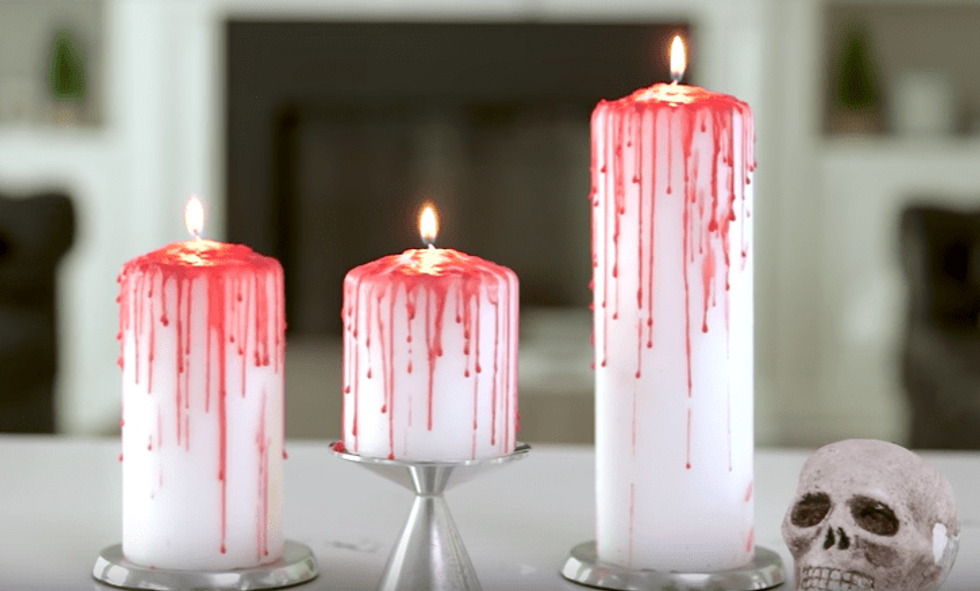 Blood-curdling candles (YouTube.com)
9. Get juggy with it
Have any extra milk jugs in your recycling bin? Clean 'em out. Grab a black Sharpie and on one side of the jug draw some big ghostly eyes and mouth. Then drop in some holiday twinkle lights. Either outside or inside your home, these frightful jugs will set the mood.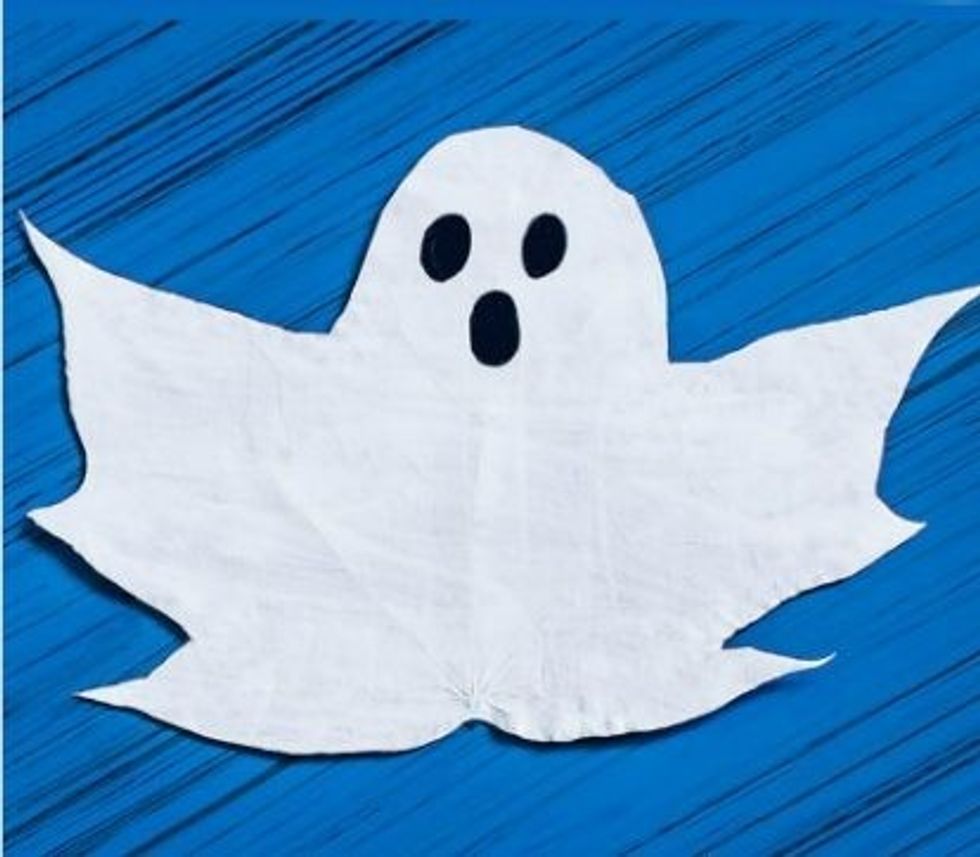 Boo! An abundance of supplies can be had in yards everywhere. (growingajeweledrose.com)
8. Real ghosts never leave. Or real ghost leaves, as it were
This project is perfect for Canadians of all ages and sizes. The hardest part of this entire affair will be finding a maple leaf. What? That's not hard. Exactly. Now you see how easy this is. A leaf, some white paint, a paintbrush, a pair of scissors and a black marker later , and you'll have a boo-tiful ghost leaf. The only thing missing from this Canadian ghost will be the maple syrup.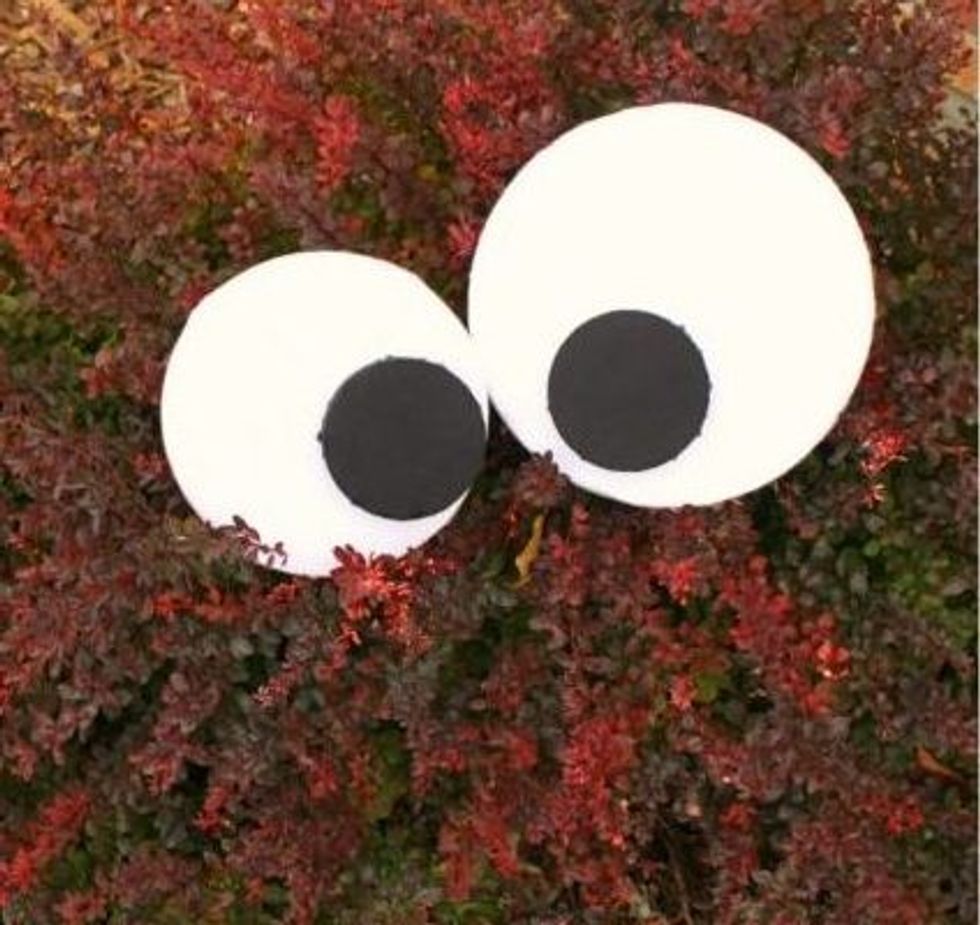 Make some new friends in your plants to come home to. (girlandagluegun.com)
7. Yard monsters
WARNING: You may enjoy these yard monsters so much that you'll let them move in permanently. All you need are some foam disks, a hot glue gun, white and black knit fabric, scissors, and a few bushes in your yard. Put it all together and you'll have the neighbourhood winner for best Halloween (or year-round) decor.
6. Trick and treat pumpkins
These are little pumpkins made to look like delicious, glazed and sprinkled doughnuts . It's the perfect way to decorate a pumpkin without having to carve it. And the perfect no-carb doughnut (because, you can't eat it — or shouldn't eat it).
5. Get packing
White sheet ghosts? That's so last year. Clear is apparently (and transparently) the new white. Packing tape ghosts are easy to make and will easily catch your neighbours' attention. All you need are these simple instructions and a little time.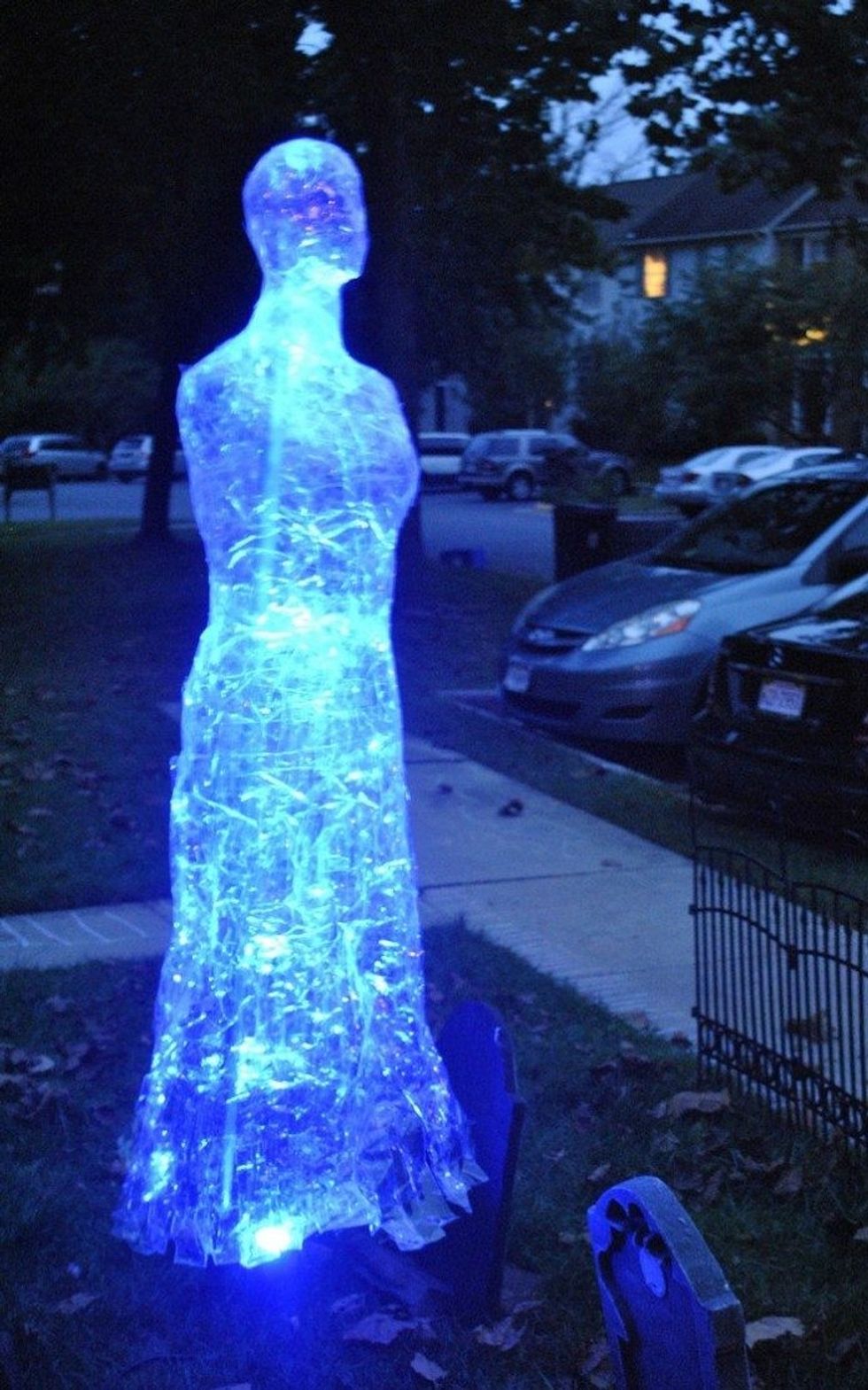 Take your lifesize ghosts to the next level with packing tape. (diyprojects.ideas2live4.com)
4. A wheely easy one
Have a wheelbarrow or a big pail? Fill it with dirt. Then stick a skull and skeleton bones throughout, in the eeriest formation. Maybe have some fingers standing on end waving for good measure.
3. Throw this idea out — literally
Fill a white garbage bag (so it's more visible at night) with leaves, using twine or rope to create the form of a human body, so it looks like a head and then a body tightly wound. And voila! You've created a body bag AND gathered up a bunch of leaves, you multitasker, you.
2. A cheesy idea
Hang some shredded cheesecloth over your front porch , and it will be oooey and goulishy.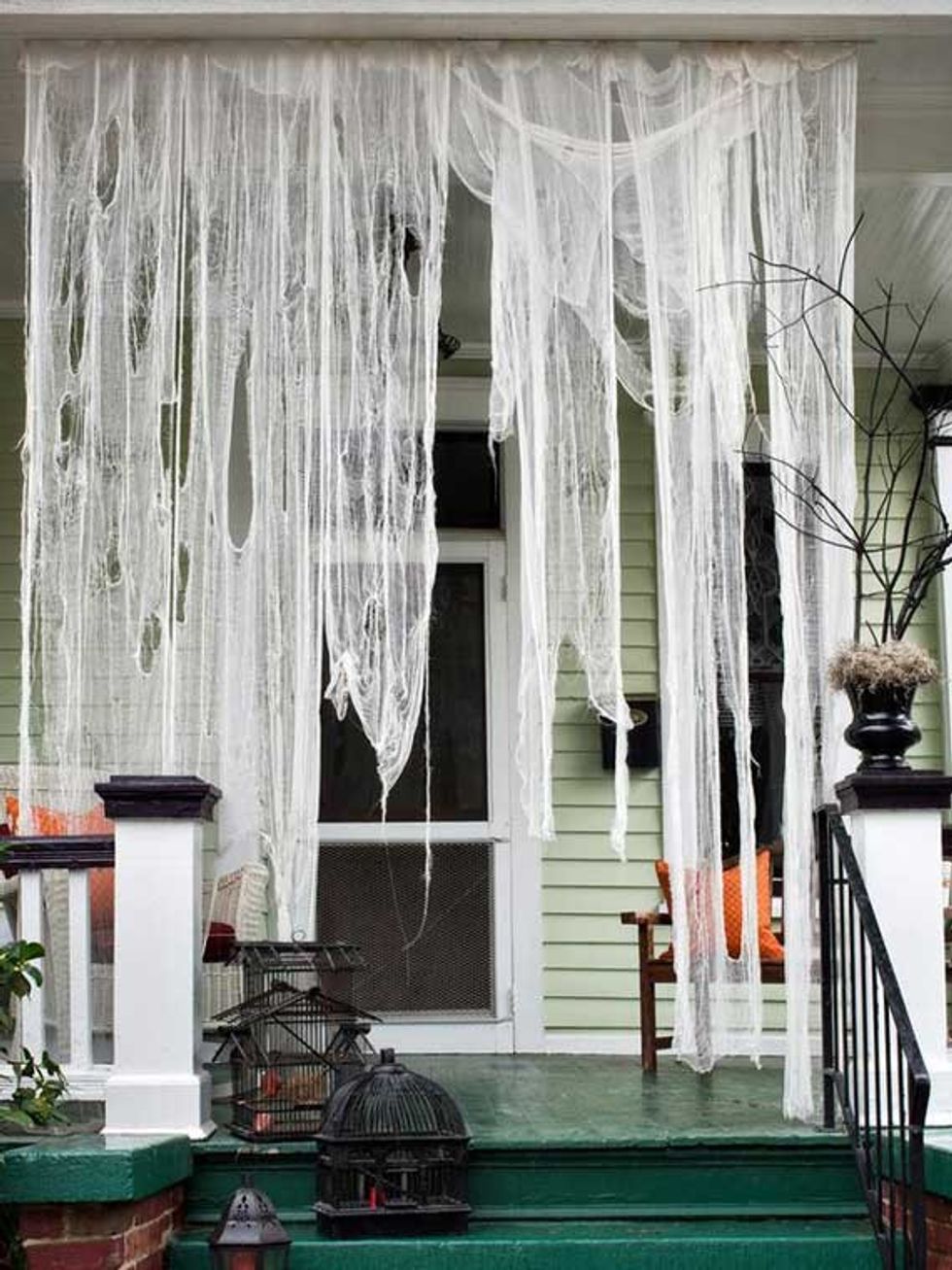 You will have a webby good time tricking out your doorway. (familyholiday.net)
1. From garage door to garish door
Your garage is a big canvas with endless possibilities. You can try creating a scary silhouette with black felt or foam , using some magnet tape to stick it to your garage.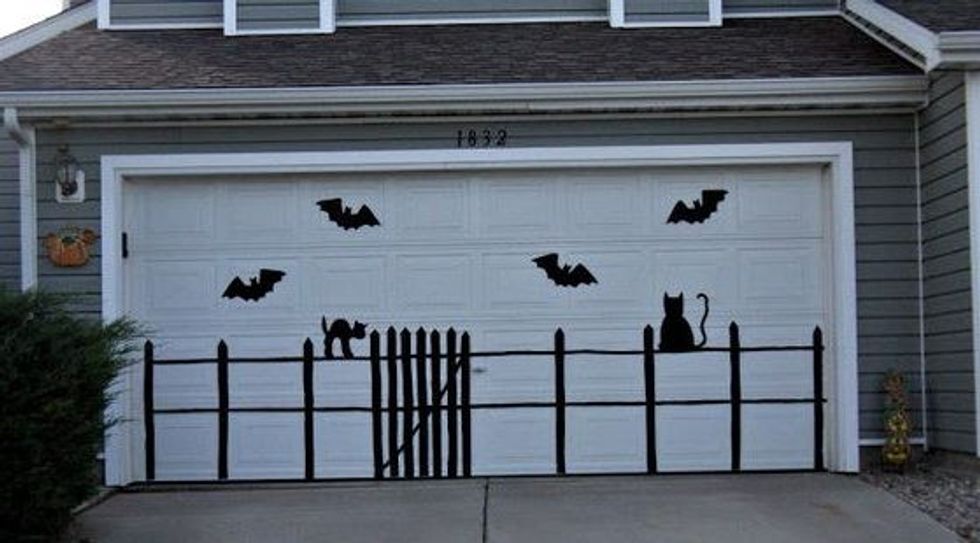 Create a spooktacular scene on your garage door. (Pinterest.com)
Or spraying some hairspray on a metal garage with a blacklight shining on it at night .  (You can wipe off the hairspray with soap and water.)

Let us out, let us out! (Pinterest.com)
And if you have windows on your garage door, well those windows were obviously made for zombie hands (hopefully not with zombie hands). Splatter some red paint on wax paper. Trace and cut out silhouettes of your hands (black construction paper is best). Glue or tape those to the wax paper. And you'll have this frightening display.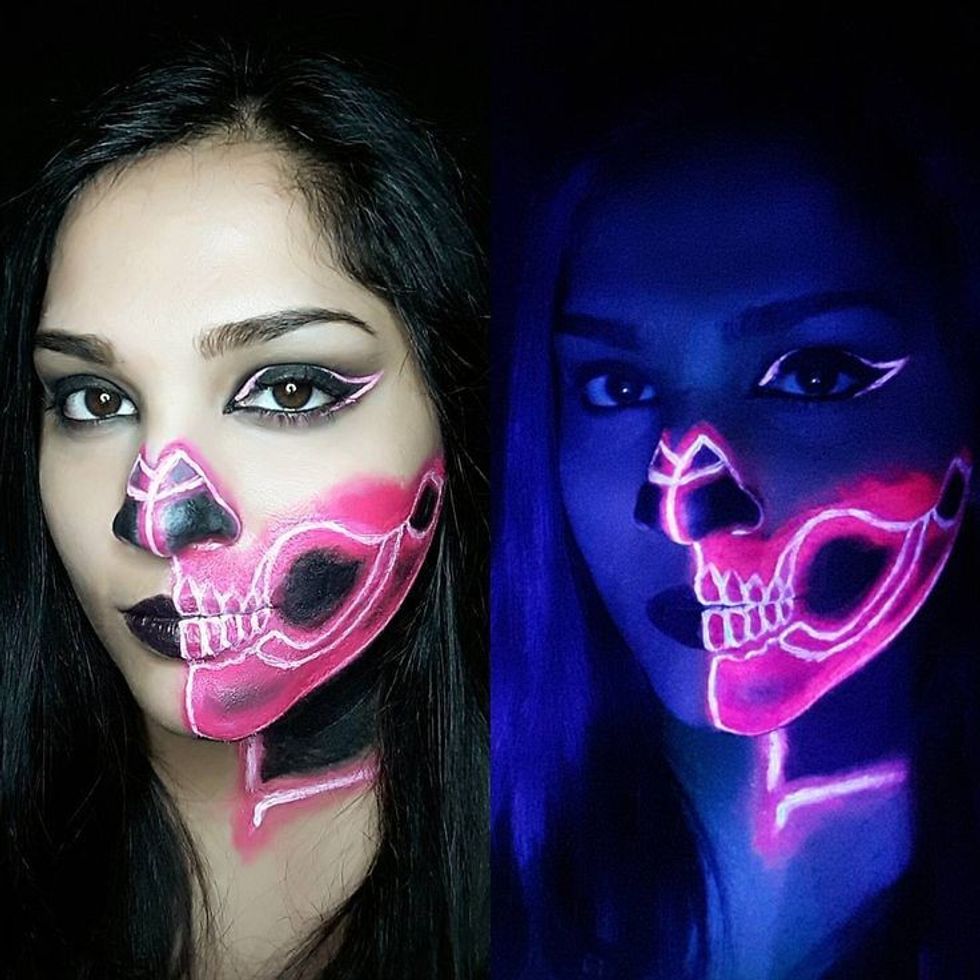 Combine hairspray and blacklight for some glow-in-the-dark fun. (Pinterest.com)
Now go trick and treat everyone to the most haunted home in the neighbourhood. Happy Halloween!
Community