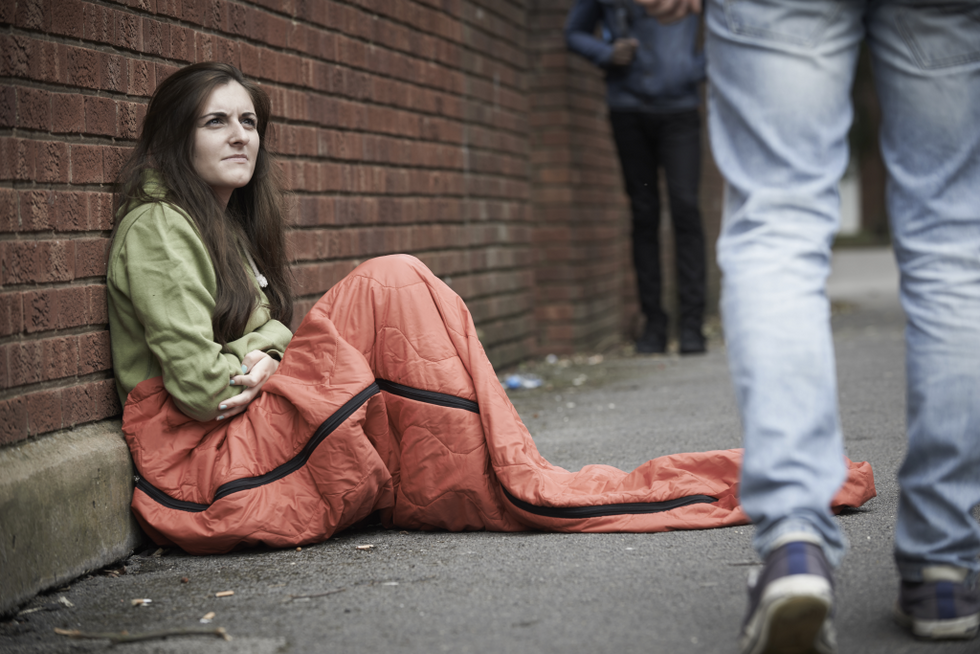 Toronto
Realtors in Canada's biggest city had one of their worst months in the past 15 years. April saw sales down by almost one-third from a year earlier to 7,792 units, according to data released by the Toronto Real Estate Board. That's the fewest number of sales for April since 2003.
---
Many people worry about their final days. And most Canadians want to die at home. But where do you spend those last days if you don't have a home? Over the past number of years, homeless advocacy groups like Raising The Roof and A Way Home have made great strides on behalf of Canadians living on the streets. But we still have thousands of people without homes. Many will die alone.
This is a tale of unexplained millions from China, questionable lending practices, all-cash purchases of homes in the Greater Toronto Area, possible mortgage fraud, and many outings to the local casino. The allegations are outrageous. If proven, they are an indictment of the integrity of our financial system.
It's not often we have good news for renters, but this is the best news in a long time. Bye-bye, illegal terms on rental agreements. Hello, Ontario's new standardized lease agreement.
The agreement, which takes effect April 30, will see the same contract used for every rental. At present, Ontario doesn't have any standardized contracts in place. Instead, landlords and tenants often create make-shift agreements, sometimes using downloadable online forms — and sometimes using illegal terms.
Canada
The somewhat sleepy government town with pretty canals and gothic government buildings is now a real estate juggernaut. The rapidly rising prices, supply shortages, bidding wars and growing interest from foreign buyers are changing the game.
At a time when nearly half the people aged 25 to 34 are living with their parents, 91 per cent of Millennials still believe owning a home is a smart financial investment. But nearly 70 per cent of those in that age bracket said they agree or somewhat agree that buying a home in their neighbourhood is unaffordable, according to OREA research published Monday.
USA
Taylor Swift is clearly done with Beverly Hills. News has surfaced that the pop star has recently sold one of her homes there for $4 million, and just listed another one nearby.
Even stranger? These two homes — and her approach to selling them — couldn't be more different. Let's compare!
Bill Gates may be one of the richest men in the world (second only to Jeff Bezos as of the latest figures), but you'd never know it from recent reports that he may have just purchased a Chicago home for the (relatively) bargain basement price of $1.25 million.
WASHINGTON — These Congress members are sleeping on the job — and defending their right to do it. Crying poverty amid decade-long stagnant salaries and Washington's steep cost of living, an increasing number of House lawmakers have turned into professional squatters at night, hitting the sack in their Capitol Hill offices — on everything from cots in closets to futons stashed behind constituent couches — to save a few bucks during the work week.
International
Lost for words when a Chinese buyer presents themselves to you because you don't speak the language?
A robot called "Butler 1? may be the answer. Chinese international property portal Juwai.com is partnering with Macau-based tech startup Singou Technology to bring Mandarin-speaking robots to U.S. real estate events later this year.
Housing costs are rising, both for home prices and rents. Does this mean that new construction is too low, or is this just a financial phenomenon?
Multiple publications, including the UK's Mirror, are reporting that the Queen is planning to give the duo their very own home. Many predict that property will be York Cottage, located in the Queen's private Sandringham Estate in Norfolk.
Toronto Condos & Homes