For many restless Toronto residents, the COVID-19 pandemic was the final kick they needed to finally swap the city's concrete jungle for more space in suburbia – and beyond, in some cases.
In a climate of eerily vacant downtown offices, Zoom meetings, silent concert venues, empty (or permanently closed) city restaurants, and perpetual stir craziness, the appeal of trading downtown Toronto for the surrounding suburbs is admittedly understandable.
---
With Toronto currently a shell of what it was pre-pandemic (to say the least, sadly), and a tedious daily commute now removed from the equation, the relatively more affordable suburbia allures with its offerings of plentiful square footage, a sense of community, and green space – at a time of a collective, pandemic-inspired craving for all three. Record-low mortgage rates from the Bank of Canada also don't hurt.
READ: What All-Time Low Mortgage Rates Mean for Homebuyers
"Initially, the lockdowns curbed real estate sales because no one could get out to see or buy houses," said Diana Petramala, Senior Researcher at the Centre for Urban Research and Land Development (CUR) at Ryerson University. "The entrance of new technology and the widespread use of virtual viewings changed that."
And it changed quickly.
Ontario's real estate market swiftly jumped back to life by late spring, especially as presumably cooped-up urban homebuyers began to look past the confines of the city; to the major suburbs, cottage country, and even in some cases to other provinces altogether.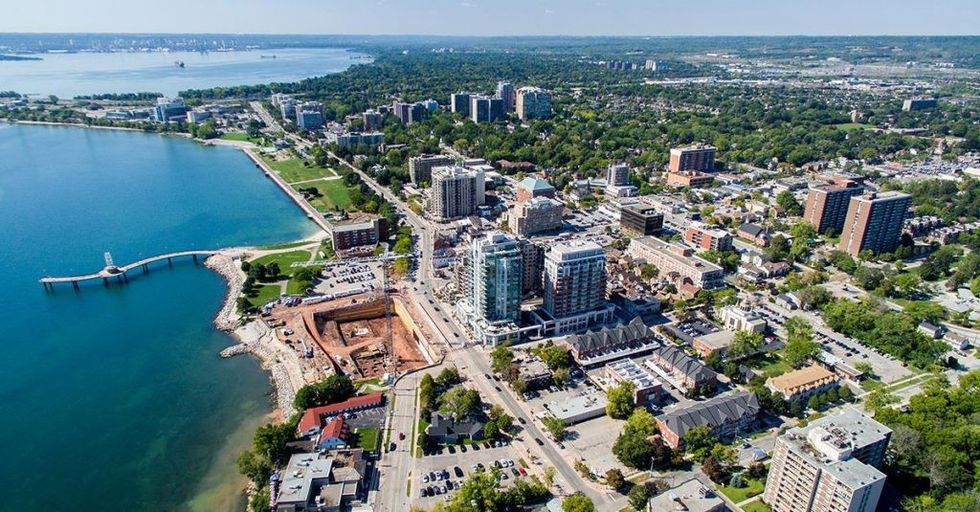 Photo via the City of Burlington, Ontario Facebook page
We're experiencing a real estate market driven largely by the millennials, says Petramala. With a desire and newfound need for more space to accommodate home offices and growing families, this demographic is opting to trade their shiny shoeboxes in the sky (see: Toronto condos under 600 sq ft) for homes in suburbia and smaller cities, as both become increasingly desired spots to live (and work remotely). Though millennial-centric, the exodus from the city, however, is evident across all generations, says Petramala.
READ: Millennials Trading the City for the Suburbs to Buy Ground-Level Homes: Report
Figures released from the Toronto Regional Real Estate Board (TRREB) in September seem to back up the trend, with overall sales growth in the 905 areas (near Toronto) higher than in the city's 416 centre. Furthermore, according to Urbanation's Q3-2020 Condominium Market Survey, the total number of new condominium apartment sales in the GTA increased 30 per cent year-over-year in Q3-to 6,370 units, reaching a record high for third-quarter activity. But Urbanation points out that that growth in activity was primarily in the 905-region, where sales grew 106 per cent from a year ago to 3,834 units, while sales in the City of Toronto declined 16 per cent to 2,536 units.
"It is insanely busy in the suburban real estate market," confirms Asha Singh, President of the Mississauga Real Estate Board (MREB). "Any property coming to the market now in Mississauga, Brampton, or Oakville, for example, is guaranteed to have multiple offers. Any new development in Port Credit or in Lakeview is getting sold right away. We don't have enough work sheets to be filled out for these condo sales."
READ: From Downtown to 'Urban Centre', Why Mississauga Could Be the Move to Make
It's worth noting that according to both Singh and other experts, this trend was already alive and well pre-COVID. While the onset of the pandemic may have acted as a final catalyst, the suburban seed was planted long before the term 'social distancing' became a staple in our vocabularies. "My basis is that households who fled the city were likely going to flee anyway, the pandemic just sped it up," says CUR's Petramala.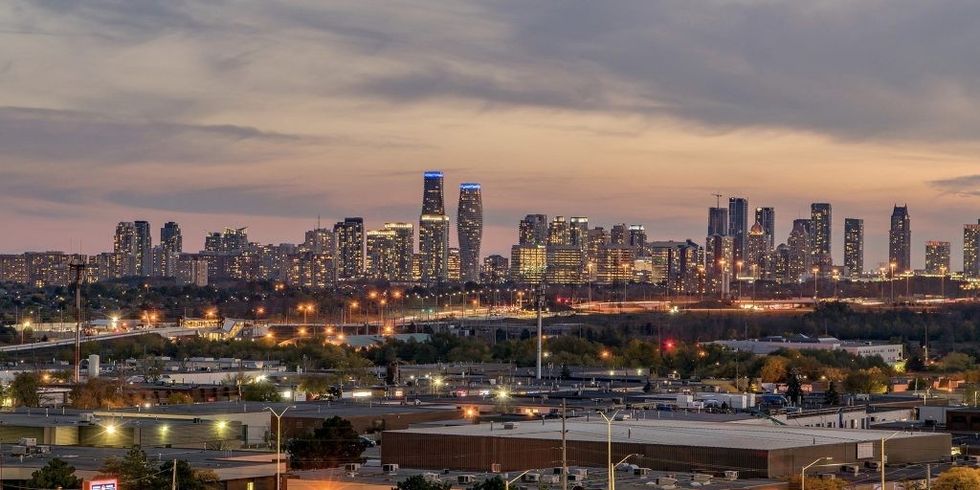 City of Mississauga/Facebook
Meanwhile, the once red-hot City of Toronto rental market has, tellingly, seen notably higher vacancy rates and – subsequently – rapidly declining rents. A search of Toronto condo rentals indeed shows units that have sat on the market for weeks, and at rents that are hundreds of dollars lower than they might have been pre-COVID. Not surprisingly, Toronto's condo listings have also spiked as of late, as short-term rental income opportunities dwindle and investors look to get properties off their hands. At the same time, Toronto still managed to set a record for home transactions in September, showing demand is still strong, if not for tiny condos, than for most other forms of housing.
In short, it's safe to say that 2020 has been a year like no other for the Toronto and GTA housing market.
With the recent promising news on the vaccine front – which offers reasons for optimism that a COVID-19 vaccine could begin to be distributed in early 2021 – there's now a glimmer of hope that Toronto could return to something that resembles normal(ish) in the not-too-distant future. It also suggests that, as much as this truth might feel very far away right now, our current reality isn't likely to last forever.
But what will happen when Toronto returns to life; when city offices slowly fill with eager workers, when downtown work events and in-person meetings begin to eat up space in the calendar, when you can finally cheer on the Leafs or Raptors in person(!), and when Toronto's world-class arts and culture scene returns to shine like never before?
Will suburbia still make sense then? Will the move to the country still align with that world? Or will the city lights begin to tempt like an unexpected call from a former flame?
For young families in newly purchased homes, Singh says it's unlikely they'll leave suburbia behind. "So far, I have not experienced regret by the buyers in the suburbs," said Singh. "If they have a family or are planning for a child, there's usually no going back to the city. They were always attracted to the suburbs for the land, the garage, the schools, and sense of community. They were heading there anyway. COVID was the final push."
READ: The Top 7 Family-Friendly Neighbourhoods in Mississauga (MAP)
While Ken McGoogan loved his home of 17-years in Toronto's Beaches neighbourhood, the early days of the pandemic seemed like the a good time to finally sell in favour of a new home in Guelph. "We had a lot of equity locked up in our house and knew we wanted to make a move at some point. Our daughter and her husband both got jobs at the University of Guelph, so Guelph became an option," says McGoogan. "We weren't in any great rush, but with the onset of COVID, we decided to buy and sell in June." Now, though Ken misses the Toronto Public Library, the McGoogans are relishing all of the Guelph area's vast green space and lack of traffic. In short, they have no regrets.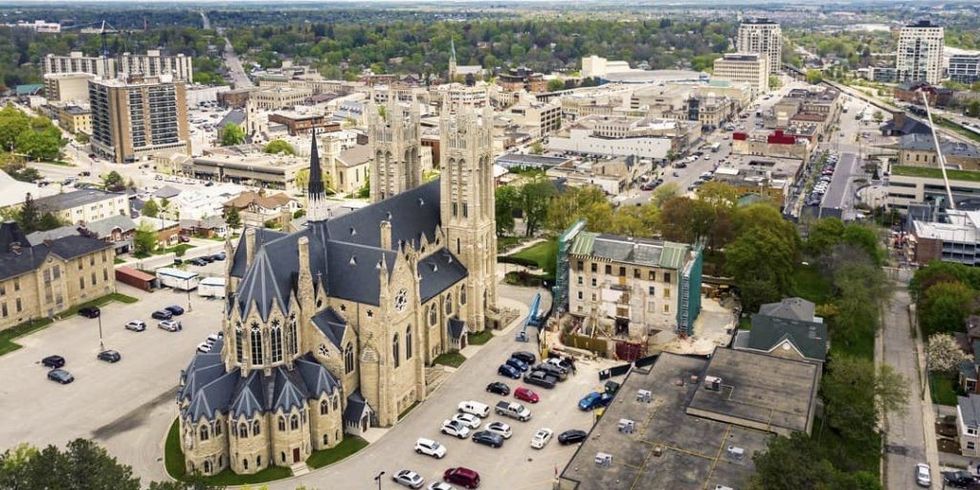 @douglasproductions/instagram | Guelph was recently named the best city in Canada to buy a home in 2020
For a younger demographic, however – especially those who are currently renting in Toronto's outskirts – this may not be the case. "If anything, I think the younger population may still want to move back when things return to 'normal,'" says Singh. "Those under 30 are more inclined to move back, because they like being in the action and able to walk anywhere and not have a car."
Singh, though, points to the fact that Toronto suburbs aren't what they used to be – and weren't in the years leading up to the COVID-19 pandemic. "There are now spots in Mississauga that offer an urban feel without being in the city," she says. Rather than resigning themselves to a future of big box stores and generic family-friendly restaurant chains, residents in Toronto's suburbs enjoy a growing number of decidedly "cooler" and character-rich restaurants, shops, and small businesses.
READ: The New Mississauga Embraces its Big City Urbanization
In Mississauga, the past year has seen a tired Dunk'n Dip coffee shop replaced by former Toronto brunch hotspot Huevos Gourmet Mexican, welcomed a popular new Italian street food spot called Via Cibo, and witnessed the arrival of a gourmet doughnut shop, when The Dapper Doughnut took the 905 plunge. Shopping malls like Mississauga's Square One Shopping Centre and Etobicoke's CF Sherway Gardens have also gotten facelifts in the past decade, something that's added brands that appeal to a sophisticated urban clientele. Meanwhile, a little further away from the skyscrapers, Hamilton (another incredibly hot market) has catered to Toronto expats in recent years with everything from shiny new gallery spaces to restaurants that rival those in the big city.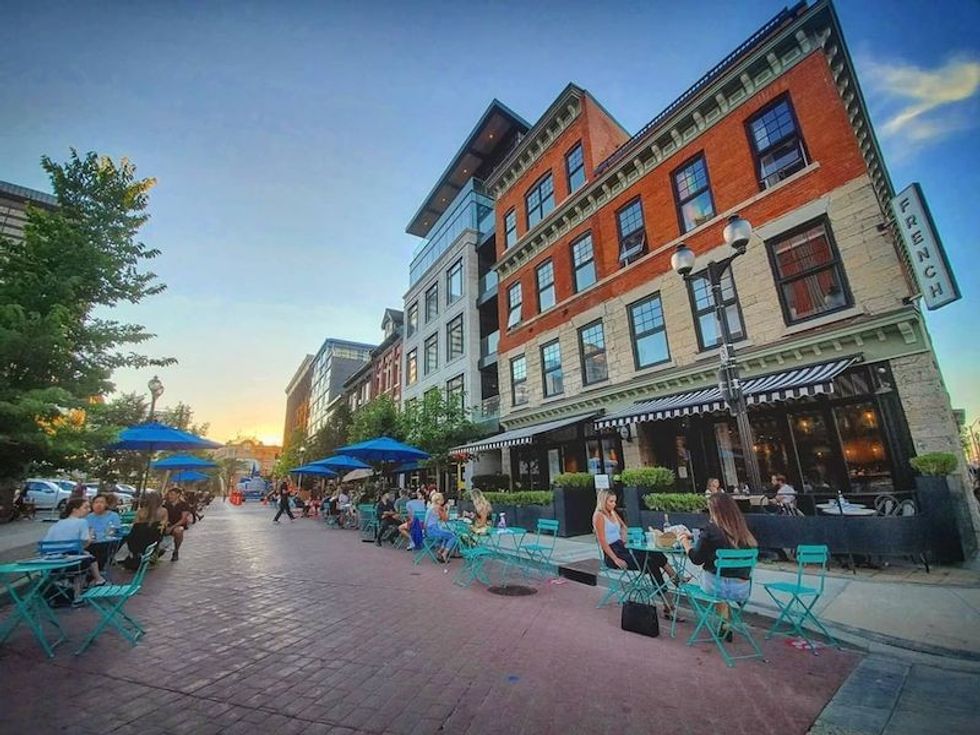 Image: @tourismhamilton
John Pasalis, President and Broker of Record, Realosophy Realty Inc. Brokerage, on the other hand, isn't completely convinced that the appeal of Toronto's outskirts is enough for some to stay there, regardless of age.
"I think buyer's regret is possible, however, I don't think it will be tied immediately to the vaccine; it will be tied to businesses opening up again," says Pasalis. "I'm not convinced that this shift to work-from-home is going to be permanent. We may not go back to 100 per cent occupancy in downtown offices, but I do see it moving back up to around 85 per cent. I think some people expected working from home for a long time, and if they have to commute, there could be some challenges. Either they could want to move closer, or find a new job in their community, which could limit their options."
Despite their breezy lakefront properties – ideal summertime spots – those who moved to cottage country full-time during COVID-19 could experience the most regret, predicts Pasalis. "The shift to people moving to cottages full-time is short-lived," he says. "If there's ever going to be any buyer's remorse, it's more likely to be from that segment, versus the people who moved to Toronto's suburbs or places like Barrie or Prince Edward County."
READ: Where Will Muskoka's Red-Hot Real Estate Market Go From Here?
Either way, the telling turning point will come when some sort of semblance of "business as usual" returns to breathe life back into city buildings. The leaders of this 'return of the physical office' will likely be the Fortune 500 companies and influential tech startups. Not only will eyes turn back to Toronto at this time, that's when the rental market will rebound, suggest experts.
"The sluggish rental market will last as long as people aren't commuting to their offices," says Pasalis. "The second people need to go to office, and the city's restaurants are in full swing, then that will be a turning point. But I don't see the rental market turning around for a good six months."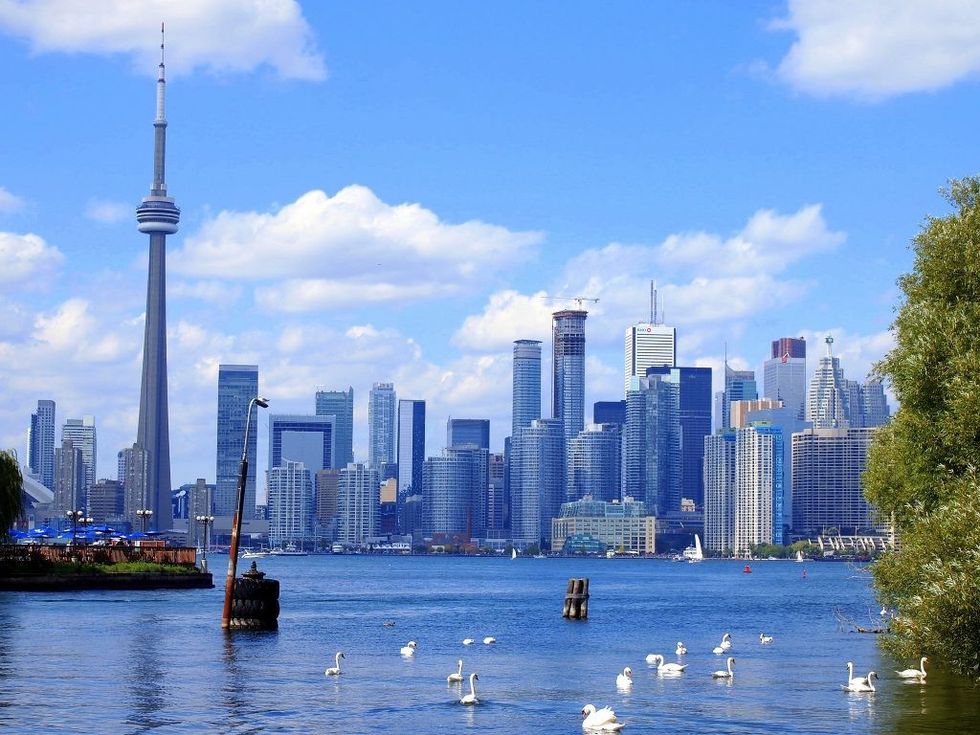 Toronto's 35 Neighbourhoods: Where Is It Cheaper To Rent Or Own A Condo?
Pauline Lierman, Director of Market Research at Urbanation predicts a mixed reaction to Toronto's appeal post-recovery. "It's difficult to determine. There may be some reevaluation, but it all depends on everyone's workplace structure," she says. "I have a feeling that we'll see a hybrid model that allows workers to work from the office a couple times a week and three out." Until then, Toronto's rental market will remain relatively affordable, says Lierman – something that may very well draw people back to the city.
"We're probably looking at some good deals in the rental market for the next year or so," says Lierman. "The rental market is going to have to balance out by a number of factors. Certainly, most immediately, as the vaccine is rolled out over the world is that we open up the immigration gates. This will bring foreign students back, which are a large portion of who was renting downtown. It really depends on the rollout of the vaccine, but it will probably be at least until fall for everyone to get the double vaccination needed."
READ: Shifting Home Buying Behaviours, Immigration Continue to Impact Canadian Housing Market
So, if you're looking to upgrade your rental in the New Year without breaking the bank (and for a silver lining in these trying times), you might be in luck.
"Low interest rates and demographics will be the major driving force of housing demand," says Petramala on the future of Toronto real estate. "Even with a vaccine, I imagine digging the economy's way out of this is going to take a while. Large government deficits make it unlikely rates will go up even with the distribution of a vaccine."
One thing is for sure; while the interest rates may remain low, Toronto's housing prices for ground-level homes continues to soar – making the suburbs, cottage country, and beyond a more attainable option.
But attainable doesn't always equal desirable, especially in the long term -- and a vaccine in the short term should go a long way in working out the difference between the former and the latter.
Real Estate