Buyers flocking to the 905 also want an urban experience, making condos in the growing urban centre of Mississauga the perfect choice.
---
Mississauga real estate is on a tear, reflecting the considerable efforts the city has put into its livability factor, transforming it from commuter suburb to urban centre , without the stress of downtown Toronto living.
Of course, prices are rising in tandem with popularity, so many who want a less frenetic lifestyle outside of downtown Toronto are considering a condo in this neighbouring city.
The Great Migration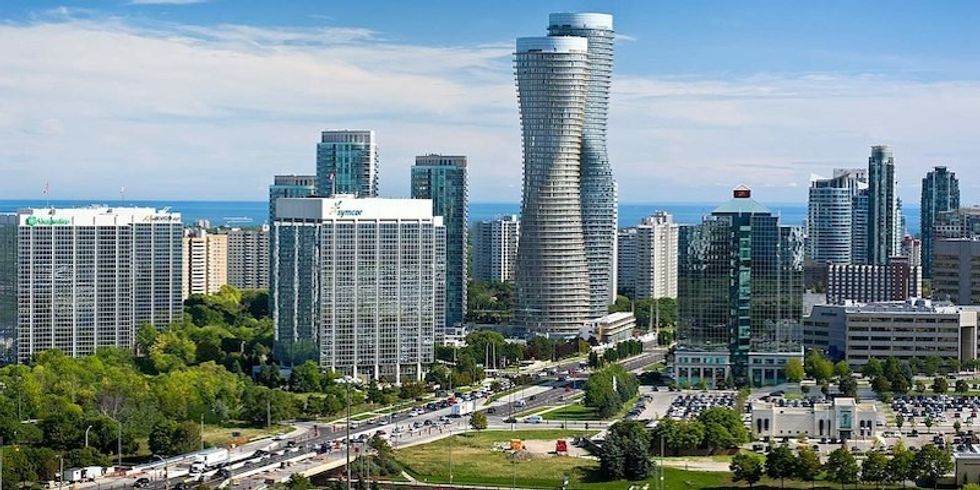 Mississauga WikiCommons
There has been a steady stream of people moving to the 905-region as of late. Figures from the Toronto Regional Real Estate Board (TRREB) in August showed the region outperformed the 416-area in both sales and the number of new listings.
Summer activity was explained, by many in the industry, as pent-up demand being released, as those who sat on the sidelines in the spring due to the pandemic went on a buying spree. But September figures kept the trend going, with the number of sales across all housing categories up by 42.3% in the GTA from the same time last year. And the 905 continued to outperform the 416 in September .
Affordability is one of the key factors driving buyers into the 905 area. The average price for all housing types in the 905 is $931,834, according to the latest TRREB figures. For the 416, the average price was $1,022,051. There is also more choice for buyers: there were 11,731 new listings of all housing types in the 905 in September, compared with 8,689 in the 416.
In the sales figures especially, it's clear that buyers are voting with their feet (or moving vans). There were 7,528 sales of all housing types in the 905 in September, versus some 3,555 in the 416.
Urban Living Outside Toronto
While the 905 area encompasses a wide region, for those who want a more urban experience with close proximity to Toronto, Mississauga is a particularly coveted location.
The city's Downtown Strategy aims for a growing, walkable downtown, where people can live, work and play.
"One of things we find … is that people moving to Mississauga want to be in the suburb but also want access to Toronto," says Asha Singh , president of the Mississauga Real Estate Board (MREB). There are also the people who want to "feel like they are living in a city."
Mississauga is a diverse cultural community, Singh says, with city-sponsored cultural events, many restaurants, and live-performance venues (the latter of which are waiting patiently for those days to return).
For those who enjoy the outdoors, Mississauga is filled with green space, Singh says, and for cyclists, there are "more than 400 km of on-road bike lanes." There are golf courses and parks along the Credit River where people can actually see salmon run, she adds.
Though there is quick access to major highways such as the 401 and the 403, transit is also well served with the GO train, Miway buses, and the Light Rapid Transit line still being built out. For families, there are many excellent schools, libraries and play fields, she says. With Sheridan College and the University of Toronto's Mississauga Campus, higher education is also accessible throughout the community.
With denser, mixed-use planning, as well as an emphasis on public transit, Mississauga is growing into an urban landscape .
Condo Life and the Perla Project
While the migration to the 905 region encompasses buyers looking for all housing types, condos remain the most affordable option when it comes to enjoying urban living. They also offer several advantages: maintenance is taken care of and buildings offer many amenities, for instance.
But size is often an issue, especially now, when space to work from home is an important consideration. Some of the condos in downtown Toronto could only be called "tiny," coming in at under 500 square feet. In other words, not exactly the size you need to live (and love) your new COVID life that includes working at least some, if not all, your days from home.
Though the shift in demand for real estate in the 905 region started before the pandemic, according to Ryerson University's Centre for Urban Research and Land Development, more people took a hard look at how much space they needed while spending more time at home.
"With COVID, people want to be in the suburbs, where they can get in the car or go for a walk," says Singh.
Perla , a new development at Eglinton Avenue East and Hurontario Street, is offering the best of all worlds: urban, approachable condo living, but in much larger than average units that include massive balconies so working from, and enjoying time in, one's space is easily attainable.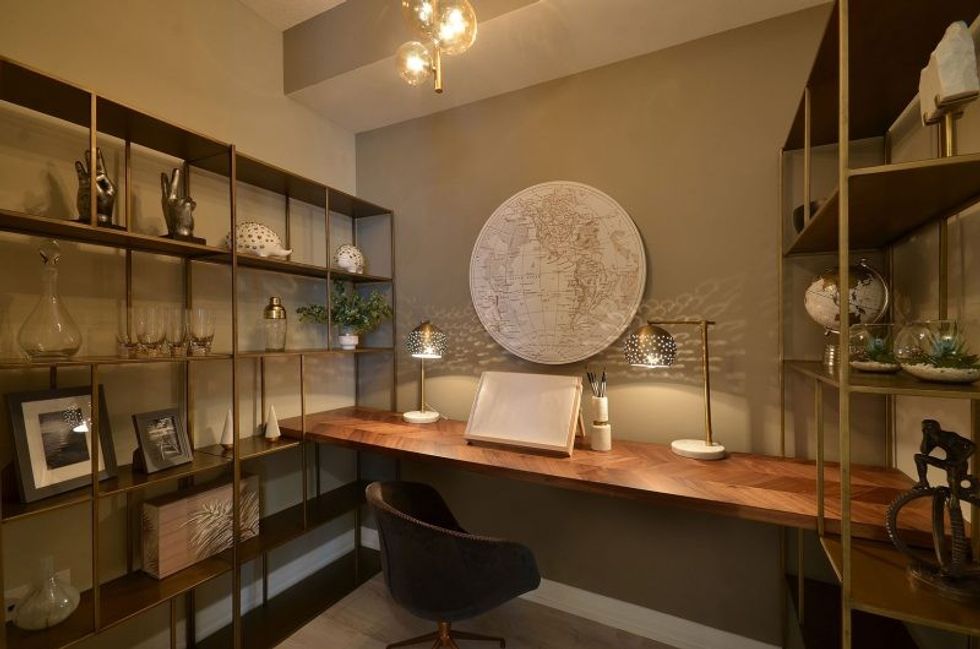 Perla
The Pinnacle International project offers 2- and 3-bedroom units from 960 square feet to more than 2,000 square feet. That's a lot of living space. The development also includes extensive amenities, such as a 24-hour concierge, an indoor swimming pool and hot tub, fully-equipped exercise and yoga rooms, and a party room with kitchenette for better times to come.
While the East Tower is still under construction, occupancies in the West Tower are well under way, with all units including one parking spot and one locker. And with pricing in Mississauga more affordable than in Toronto, condos in the 905 are moving fast, Singh says. "As soon as they come on, they are bought."
Perla is set in 15-acres of parkland, is just steps to the future LRT, and brings with it the amenities of an urban centre while still being set in the suburban calm of the red-hot 905-region.
To learn more about Perla and how you can register click here .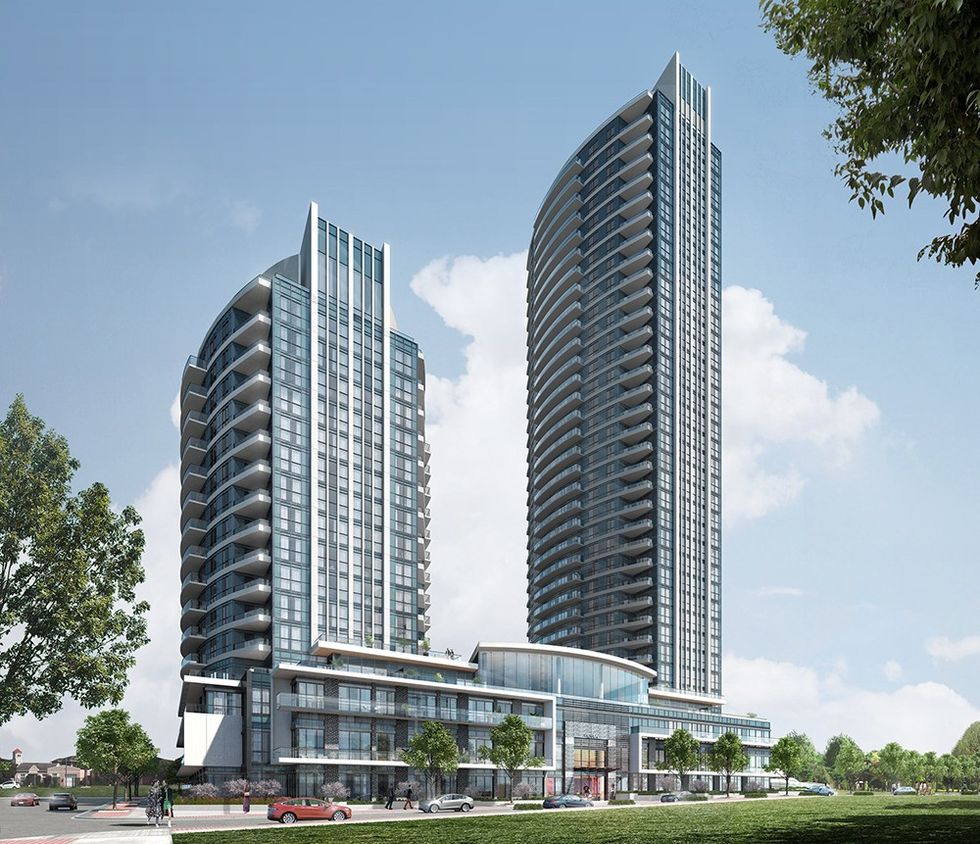 Perla
Future Developments