In case you haven't been paying attention all summer long, real estate across much of the province has made a COVID comeback -- and then some. 
And Muskoka real estate certainly hasn't been a stranger to this increased activity. 
---
Both July and August have set records for sales and pricing in the cottage country region, as pent-up buyer demand from the spring spilled over into the summer months. 
But as September arrives, and with it, the end of summer, many interested in Muskoka real estate are left wondering: What comes next?
READ: The Power of Pocket Listings: Inside 'Unlisted' Muskoka Real Estate
I think it's going to go one of two ways," says Ross Halloran, Broker at Sotheby's International Realty. "Essentially, it's the pragmatic approach vs the Pollyanna outlook."
Halloran, who has been a top agent in the Muskoka region -- as well as in Haliburton and in The Kawarthas -- for years now, leads a team of nine agents who have now seen one of their busiest summers on record. Something Halloran certainly wasn't expecting back in March when he went to his team and told them, "Listen, this is going to be a brutal summer."
It has turned out, of course, to be very far from brutal (unless you've been looking for a last-minute rental property) for many in the region, particularly sellers. Buyers, however, have had some troubles, simply given the lack of inventory available. 
On Muskoka's 'Big 3' lakes -- Joseph, Rosseau, and Muskoka -- there are a limited number of properties to begin with. Lake Jo has somewhere in the neighbourhood of 1,200 cottages, Lake Rosseau another 1,400 or so, and Lake Muskoka, by far the largest of the three, has approximately 4,400 properties to choose from. Over all, that's little more than 7,000 cottages, only a fraction of which will be for sale at any given time. As Halloran points out, a popular expression in the region is "God isn't making any more waterfront."
Add to the equation an earth-stopping (or at least travel-stopping) pandemic, and demand has surged to an all-time high. 
But what exactly does that mean for the fall, winter, and into the spring and summer of 2021? Well, two paths seem to have diverged in a (Muskoka) wood, and the market is still deciding which one it will choose...
Pragmatic Approach: Balance Yourself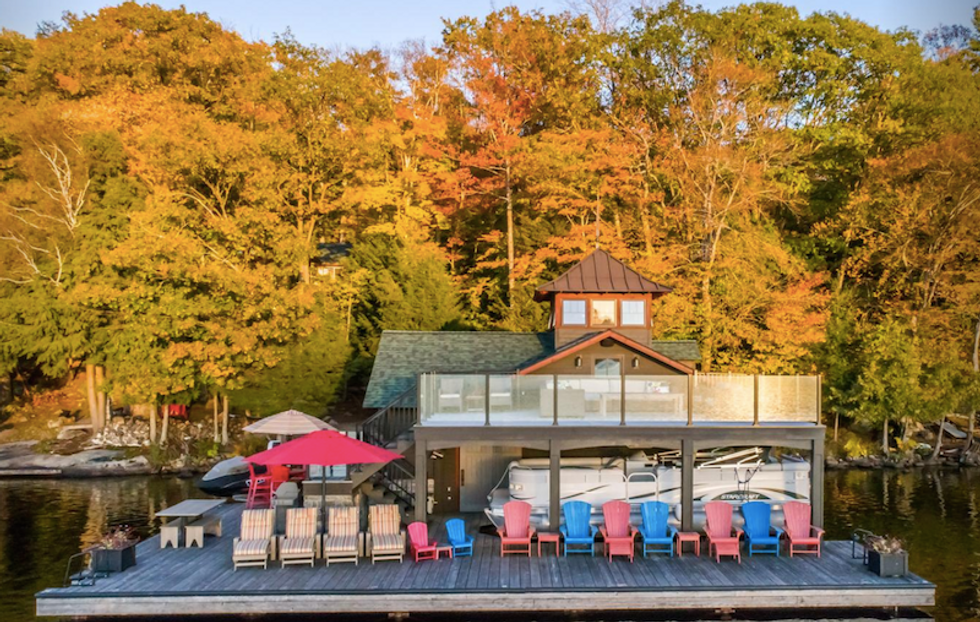 Image: Muskoka District Rentals
With the onset of COVID-19 and the travel restrictions that quickly followed, many sellers who were prepared to list their property in the spring settled back into their cottage for one more year, according to Halloran. It was a perfect place for people to bring their families during the initial stages of the pandemic. 
But now, as summer comes to an end, the old question of selling their property raises its head once again. And with market demand raising prices to an all-time high, the chance to sell may be even harder to pass up for those who were already planning to do so before COVID came along. 
"Of course, so much depends on a second wave," Halloran admits. If a second wave occurs this fall, more and more people will continue to be affected by job losses and the end of government subsidies, and will find themselves facing an unsteady economy; many could be forced to choose between keeping a house in the city or keeping a recreational property rather than holding onto both.
If more and more cottagers side with the city after enjoying a final hurrah with their Muskoka  property this summer, a high number of cottages could hit the market quickly in the fall. Combine this with the potential for buyers to back off if a second wave arrives, choosing to see how the economy plays out, and the chances for a balanced market certainly seem feasible at this point. 
Pollyanna Outlook: Muskoka Sells Itself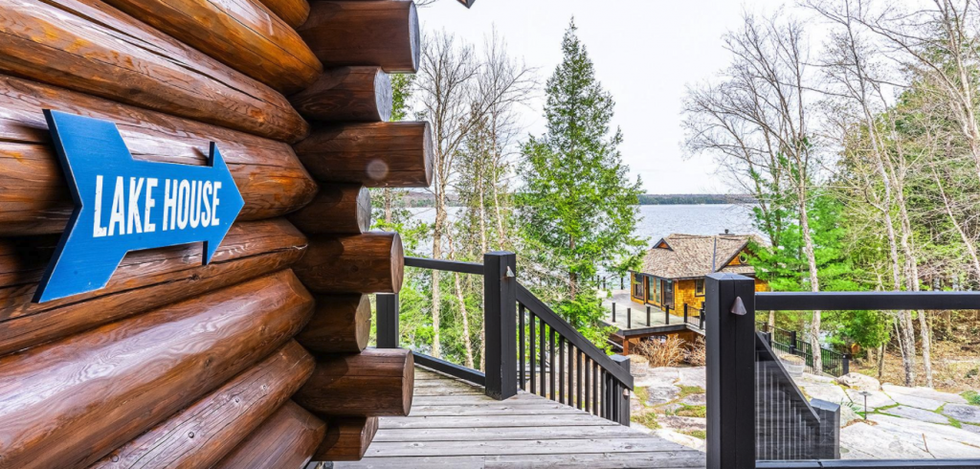 Ross Halloran/Sotheby's International Realty
The influx of people that rushed to secure a Muskoka experience this summer -- either through buying or renting -- will, simply put, fall in love with the region. 
"The weather has been amazing up here this summer," says Halloran. "For many, this summer was like an immersive trial experience." 
In fact, Muskoka was so busy with new buyers and renters that Halloran feels most of the "economic impact on cottage country [due to COVID] has been mitigated by the demand and influx of new people." 
"You can't even buy a boat in Muskoka right now – they're on back order for 6 weeks," he adds.
And while seasoned cottagers found themselves surrounded by 'newbies' this year, many members of that freshman class will consider permanently incorporating Muskoka living into their future.
"This is part of their vision for their new life moving forward in COVID," says Halloran, alluding to the possibly forever-changed office climate that will now allow employees to spend more and more of their time working remotely. 
Current demand certainly seems to suggest that people have found ways to spend their summer up north. And nothing right now seems to suggest that where people can choose to be on any given day of the week is about to change. If this freedom from the office keeps up, the Muskoka market could reach unprecedented levels of demand.
"In early spring and summer of 2017, most properties were selling at or above list price. At the time, I didn't think we'd see that for another decade. In fact, heading into this summer, we were predicting a similar year to 2019, one that might transition from a sellers' market toward or into a balanced market. The reality is that [2020 has] been a sellers' market all the way through, with incredible demand and almost no product."
As for Halloran, which way does he think the market's going to go? 
"I'm a pragmatist: hope for the best, plan for the worst," he says chuckling. 
"But it would be wonderful to see people suddenly experience Muskoka in different seasons and to get hooked on it."
Muskoka