Buying into Muskoka real estate has never been harder (or more expensive) than it is right now.
---
Pent-up buyers, staring down long summer months without travel, looked north in the spring in search of relief. And they haven't stopped since. If you want to find a waterfront property on one of the 'Big 3' lakes -- Joseph, Rosseau, or Muskoka -- it (almost) doesn't matter how much money you have.
"I had a client with a $6.5M budget who wanted a cottage on either Lake Rosseau or Lake Joseph, though it couldn't be an island or water access only, and I was only able to find one property to show them," real estate agent Maryrose Coleman of Sotheby's International Realty Canadatold Toronto Storeys in mid-July.
Which is why it's important to know all the ways real estate can be bought and sold in Muskoka. While MLS may be your best bet to find 95%+ of the properties available on the Muskoka market, pocket listings and uber-exclusive opportunities can open the gates -- both literally and figuratively -- to some of the rarest and most private gems in the region.
Standard Listing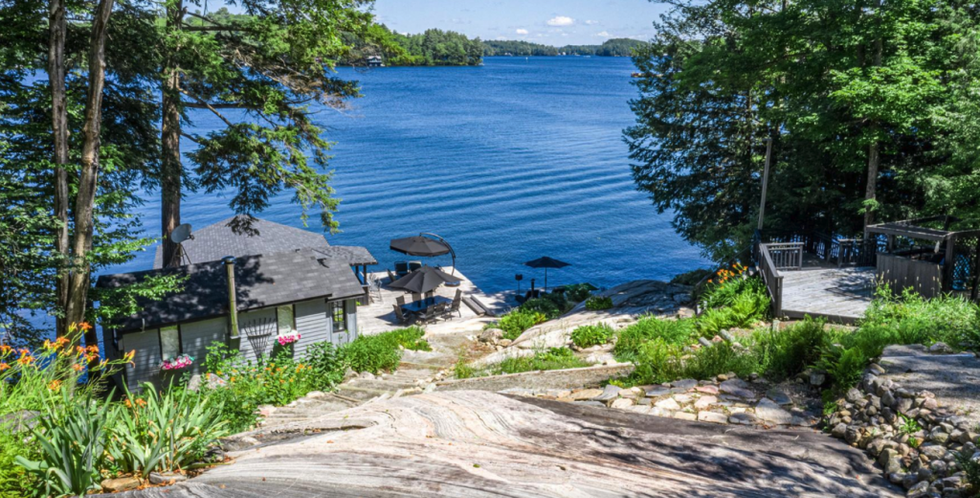 Sotheby's International Realty Canada
A standard listing, one that's trying to reach as many buyers as possible, will always appear on the MLS platforms, and thereby be visible to the public through sites like REALTOR.CA, and are usually emailed from the MLS system by realtors to their buyer clients. A standard MLS listing is also frequently advertised by and to other Realtor brokerages in an attempt to drum up interest. In other words, the listing will receive maximum exposure. More than 95% of all listings tend to appear on the MLS.
"Generally, it's not in anyone's best interest to not get the property the most interest possible," says Ross Halloran, Broker at Sotheby's International Realty Canada. Of course, there are always exceptions...
Exclusive Listing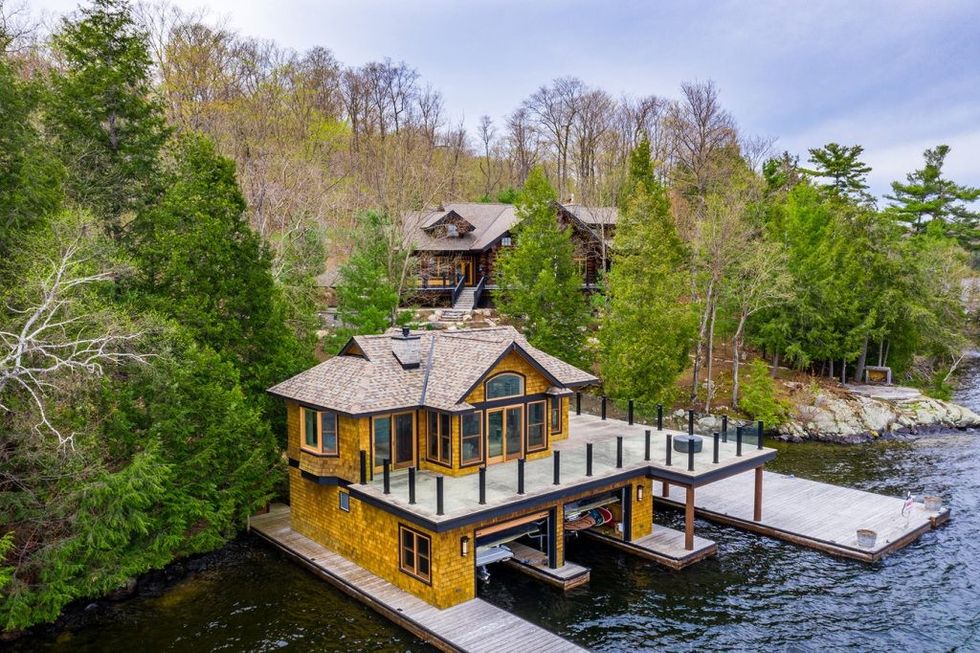 Sotheby's International Realty Canada
"Exclusive" listings are the next level up in the waterfront listing food chain and tend to cater more toward affluent buyers and sellers who may not want all of their information available to every 'tire-kicker' currently tracking Muskoka real estate,Ross Halloran, Broker at Sotheby's International Realty, tells us.
These listings are deliberately not listed on the MLS system, but still reside on the Sotheby's websites; the marketing efforts behind them remain more direct and focused. Exclusive listings are still 'findable' for the right buyer and agent, but remain more elusive for the average property searcher.
Sotheby's International Realty ICON 'Listing' Program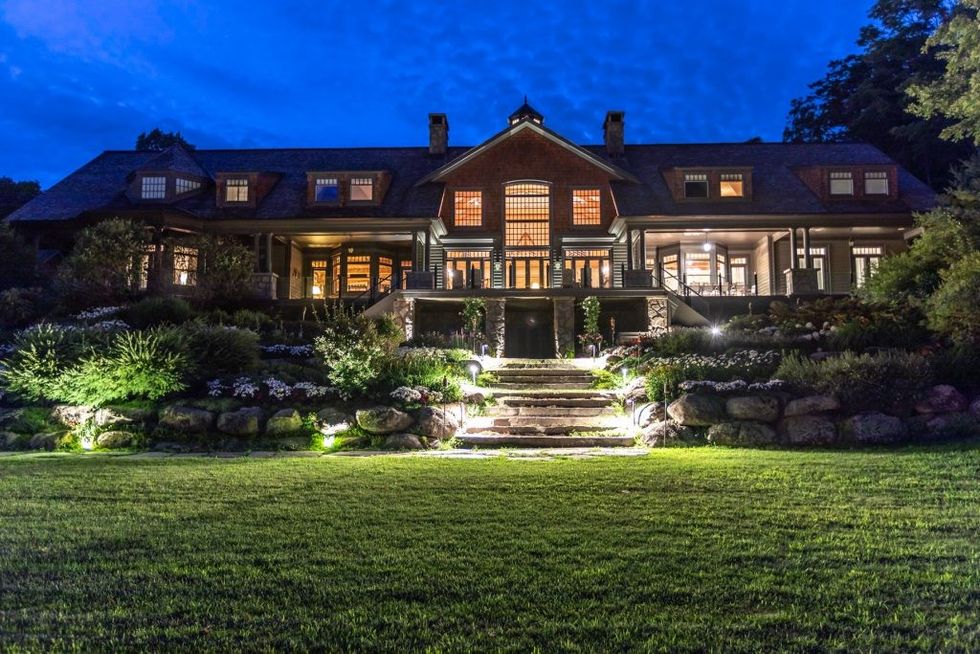 Sotheby's International Realty Canada
Some sellers however, insist on full and complete privacy and will want their properties discreetly marketed by an agent as a "Pocket Listing". For most other brokerages, agents who offer pocket listings typically write a brief property description of their pocket listing and then email out a dropbox link with a few photos taken from their iPad. For discerning sellers who expect more ,there's no better pocket listing option than Sotheby's International Realty's ICON program. "To market to this type of discreet Seller market, We really had to up our game," says Halloran. "Our Sotheby's Realty ICON listing program is like a traditional pocket listing on steroids."
Indeed, for owners in Muskoka looking to discreetly divest of their property and want it kept from prying eyes, an ICON listing will ensure only the most serious of buyers will be given access to their confidential property information First off, Halloran explains, the property isn't listed anywhere either MLS or even on the Sotheby's Realty websites. There is no sign on the property, no public website. Only through Sotheby's extensive buyer client list is the brokerage able to identify potential buyers who may be interested in the ultra-exclusive opportunity. However, once located, that buyer will still only be given a very high-level overview of the property -- no address, no identifying details. If the buyer is interested in learning more they'll have to sign an NDA agreeing first to ensure that they don't release the address or other property details, and buyers must often be pre-qualified by providing proof of available funds,. Once these protocols have been adhered to, the seller still has to agree to release details of the property. If the seller feels good about the match, the potential buyer will be given access to a one-time use, password-protected media site that showcases all the property has to offer.
Did we mention this is as exclusive as it gets?
This measured disclosure of both buyer, seller, and ICON property information  can then safely escalate to arranging a private showing and if the buyer likes what they see, they can submit an offer directly to the seller through the ICON listing agent at Sotheby's Realty. Further, if a Agreement of Purchase and Sale is reached between the parties, often the buyer and seller will opt to complete the final sale transaction through incorporated companies  so that their personal names will never appear on a bill of sale or subsequently on any Geowarehouse platform or MPAC tax roll site available to the public. An iconic move, no?
It's worth noting that the ICON program is not just limited to only celebrities and the incredibly rich. "I've registered an ICON listing for a property that was $1.89 million," Coleman says. "As I still approach every sale with the same level of care, discretion, and respect, no matter the size of the deal."
"I once had the wife of a CEO of a major corporation request to have a listed property taken off the market so the family could buy it privately," Coleman tells us.
After all, sometimes you want your private Muskoka escape to remain exactly that -- private.
Muskoka