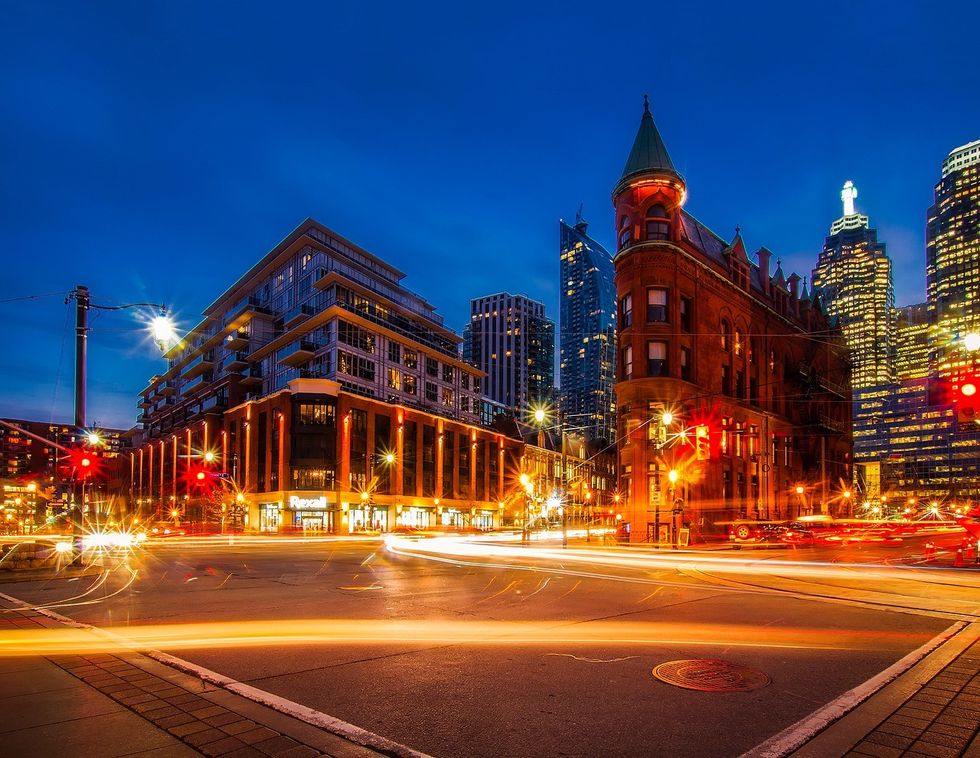 Here's everything you need to know, to keep you in the know …

---
Toronto:
The rental situation in Toronto is getting ridiculous. For $1,400 a month you can rent THIS couch for a month. Or, for five dollars less, you can spend a night at the most expensive rental apartment in Toronto.
Angie Sharma started decorating her condo a little early.  Like many condo dwellers, Sharma made her home a little more festive by putting up a wreath on her front door.
The master suite in Drake's Bridle Path mansion is absolutely massive and we expected no less.
St. Lawrence market is considered one of the best food markets in the world, it's also a constant reminder of Toronto's City Hall in 1845.
As its name implies, Block 27 at Dundas and River seems more like a density machine than an ordinary residential tower.
More than 650,000 people are slated to attend The Toronto Christmas Market during the 2018 Holiday Season.
We have seen a lot of ridiculous stuff go down on the TTC. From the weird to the wonderful, Toronto transit is a veritable treasure trove of people watching.
This unit in the Four Seasons Private Residences is redefining elegance with a lovely mix of classic design and modern touches.
There's been no shortage of Toronto road closures over the past few weeks thanks to multiple Santa Claus parades.
Canada:
Make no mistake, a buyer's market doesn't mean low house prices, just like a seller's market doesn't mean the housing market is expensive.
Remember when your Netflix Canada subscription was only $7.99? Yeah, neither do we.
A Stratford boy no more, newlywed Justin Bieber has a new home in Waterloo.
Home prices across Canada are on the decline, and that's a good thing for Canadian homebuyers.
There's no denying the need for affordable housing in the GTA, let alone across the country. Unsurprisingly, as the demand increases, supply dwindles.
If you were a fan of the Juniper Latte, Starbucks Canada is giving you even more reason to celebrate.
A new report from the Chartered Professional Accountants of Canada says a Canadian housing collapse is unlikely.
2017 was a year of growth. In 2018, things slowed down. So, what does the 2019 Canadian housing market have in store?
International:
Brett Starke and Caitlin Clemmens of Starke Realty at PSR Brokerage are the first real estate agents in Canada to list and successfully sell a home for Bitcoin.
Moving can suck. Moving in the middle of winter can really suck. The thought of a winter move can cause a shiver of fear in the hearts of any new homeowner.
The Duke and Duchess of Sussex are leaving Kensington Palace as early as next year, Kensington Palace reveals.
Real Estate News