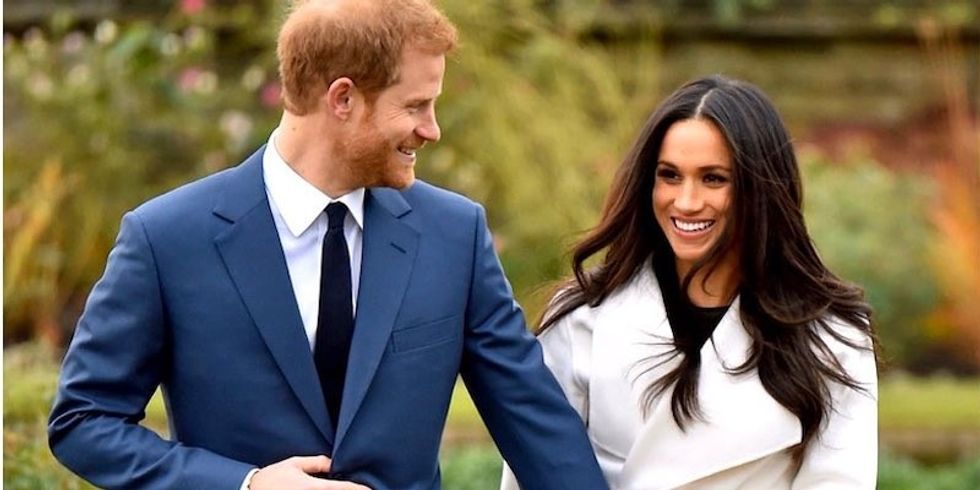 '@sussexroyal/Instagram
Prince Harry and Meghan Markle are on the move.
---
The Duke and Duchess of Sussex are leaving Kensington Palace as early as next year, Kensington Palace reveals. The expectant parents are planning to move to Frogmore Cottage in Windsor before the arrival of their first child.
Frogmore Cottage is more than 30 kilometres west of central London.
The Sussex's new 10-bedroom home was reportedly gifted to them by the Queen. It faces Frogmore House where the couple held their private wedding party and where they took their engagement photos.
Frogmore House is rich in Royal history. The home was originally gifted to Queen Charlotte by George III and was the location of Harry's cousin Peter Philips's wedding to Canadian, Autumn Philips.
Kensington Palace described Windsor as a "very special place" for the royal couple. Unsurprising since it's where they wed last May.
Kensington Palace is also undoubtedly a special place for the royal couple. It was, after all, their first home together and where they got engaged. The palace is also home to Harry's brother Prince William and his family. So, the move means Meghan and Harry will no longer be neighbours with the Duke and Duchess of Cambridge. Despite the change in scenery for the Sussex's, the royal couple's official office will remain at Kensington Palace.
Meghan and Harry are expected to move before their child is due in the spring.
Toronto