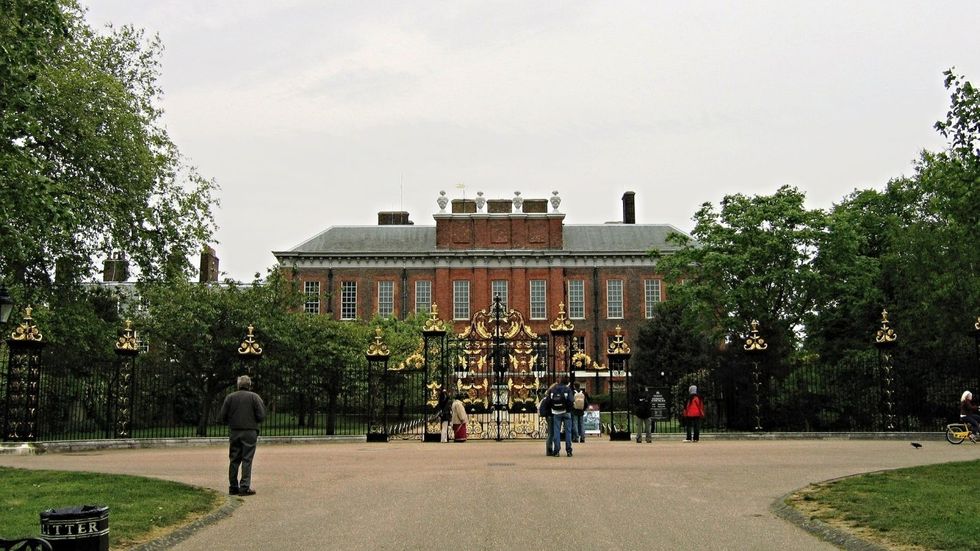 Kensington Palace (Photo courtesy of Alan Wistrom via Flickr)
---
In mere days Prince Harry and Meghan Markle will cross the threshold into wedded bliss. And another threshold is still to come: That of their new home.
The royal darlings are set to move into Kensington Palace's Apartment 1, according to the Daily Mail .
Of course, that may not be the only residence for Prince Harry and Markle. There are also reports that Queen Elizabeth may gift them a country home at Sandringham. (Good luck beating that wedding gift.)
Their current residence, Nottingham Cottage , is a cute two-bedroom space that dwarfs in comparison to Apartment 1 at Kensington Palace.
Hopefully, Queen Elizabeth also gifts the couple a map of their new home, as we imagine navigating 21 rooms (!!!) could get tricky.
The prince and the Suits actress will live next door to the Duke and Duchess of Cambridge.
Prince William and Kate Middleton moved into Apartment 1A at Kensington Palace back in 2014.
The two wings are connected by adjoining doors — but Apartment 1 is reportedly one room larger than Apartment 1A.
Style + Décor